Marrying Millions only has a few episodes left, but everything is finally heating up. Everyone is getting serious, and last week had a bombshell proposal. Brian finally proposed to Gentille ChChun, and FOR SOME REASON SHE SAID YES. I'm still shocked. There are so many red flags in this relationship. Her desire to have a family of her own is clouding her best judgement.
Drew Gemma & Rosie Marin are already engaged, but the idea to elope might ruin it all. This sugar couple has found themselves in a sticky situation they might not escape. I still can't believe how unhinged Bill Hutchinson was last week when Brianna ignored his texts. That was not a healthy way to react! We'll see tonight if she can tough it out in Miami, or if she's on the first plane back to Dallas.
Bill & Brianna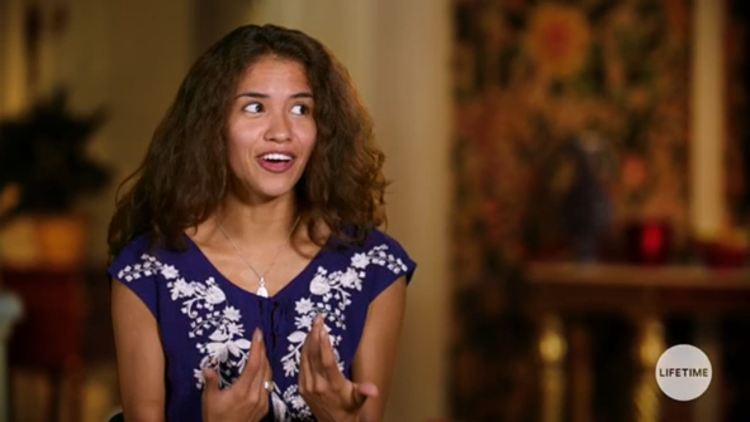 Brianna has temporarily escaped Miami, and she's back in Dallas to see her family. She has a lot to think about after Bill's meltdown about her ignoring his texts.
She needed her mom to talk about her confusion and sadness over this. Brianna has never seen an angry side of Bill before, and she doesn't know how to react. He thinks she is going to change into a party girl, but she doesn't see any difference.
Brianna questions if a future with Bill is actually possible at this point. She is one of the only non-rich person on this show who looks like they're not after the money. I don't want them to split. As weird as their relationship is, I don't want to see it fail.
Drew & Rosie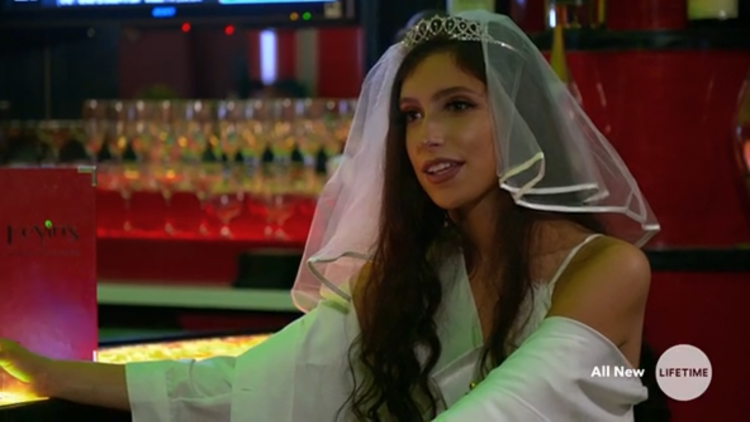 Drew & Rosie have been engaged for a bit now, but things aren't going according to her plan. She doesn't care because she will be marrying the man she loves. Rosie says it doesn't matter where she gets married, but her body language says otherwise.
Drew suggests getting married in Costa Rica, but she doesn't seem enthused. Rosie thinks she's missing out on the traditional wedding experiences, so she's planning a bachelorette party. Spending a night with her friends might end up with her calling off the wedding.
The last time we saw her friends, they were trying to talk her out of this marriage. Wait until they find out about how Drew & Rosie actually met. AWKWARD.
It's party time for Rosie and her friends, and only a couple of people came. That's actually really sad. I couldn't imagine having such a major milestone, and nobody in my life is supportive. That would be depressing.
Rosie calls her fiance "Daddy Drew" which is the best nod to how they really met. Her friends tell Rosie they like money, but they don't want her to settle for that.
She lets it slip that she met Drew on a sugar daddy website, and her friends are floored. Drew won't be happy with this! He didn't want people knowing how they met, and the alcohol is acting like truth serum here.
Rosie tells them it started out as an arrangement, but now they have a true connection. She's proud of the real love they created from their unconventional way of meeting.
Her friends seem more on board by the end of the party, which is a total 180 from before. That's two more people than she had before that actually care about her. Once her parents learn about this, they'll shut her out even more.
Rosie looks kind of rough the next morning. It must have been a wild night. She tells Drew that she told her friend's how they really met. Drew says he went on the website so he would know women's motives up front. That's a unique and proactive approach to this situation.
Now that the secret is out, Drew says eloping is still the best option. Rosie is still naive and thinks her family might change their mind. They didn't like Drew when the thought he was just rich. This is a whole other ballgame of NOPE for her conservative family.
Gentille & Brian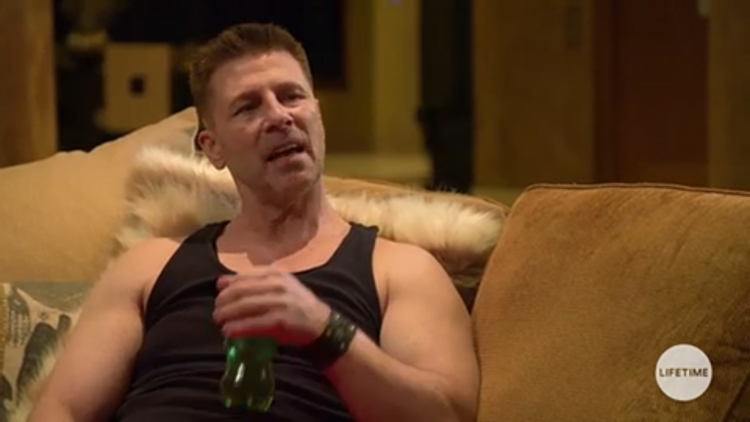 Can you believe Gentille agreed to marry Brian? Gentille is nervous to tell her friends because they don't care for Brian. THEIR REACTIONS THOUGH. Hilarious.
Her friend's mock the ring a little, but they're trying to support her. Gentille and Brian want to start a family right away, so they are doing a chapel wedding. Her friends question why Brian is wanting to speed up the wedding. Well, this man is super sketchy, and NOTHING adds up. How does she pick Brian out of all the men on this planet?
Gentille tries on a few dresses, and one of her friends questions again why she's marrying Brian. She wants them to hop on board, but they're HIGHLY suspicious. Run Gentille. Run as fast as you can.
Gentille says that she will be providing for Brian once they get married, but he will help her business. Right after that, she gets a call from her friend about Brian. She did a background check, and it's not good news at all.
It turns out Brian was engaged in the past, and that's not the only unsettling news. The woman he was engaged to previously was another wealthy woman.
A pattern is starting to emerge here about Brian's relationship motivations. This man only sees dollar signs, and Gentille might be just a means to a financial end.
I can't wait for her to confront this sleazy fiance of hers. A crazy secret about him keeps coming out weekly. She tells him what she learned from her friend Rose, and he acts like it's not a big deal.
He tries to say that told her before, but in his interview, he admits he never said it. Brian downplays the relationship, but Gentille is having trouble getting over the deception.
Brian thinks her friends are out to get him which I guess it partly true. Although they only reason that they have an issue with him is because of his own actions. She feels like agreeing to marry Brian might have been a huge mistake.
Katie & Kolton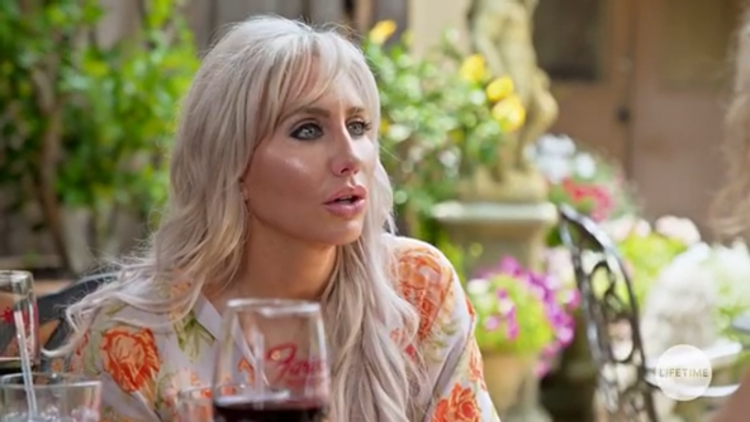 Katie Hamilton is still upset following her mother's lack of support about her relationship with Kolton Pierce. She's still unsure how to effectively move forward. That'll happen when you date a guy the same as your daughter.
She meets with her only supportive friend to talk about it, and she cries over the turmoil. Katie wants her family to be on board with the relationship, but she isn't sure what direction to go. Her friend thinks that Katie puts everyone else's needs ahead of her, and needs to be selfish now.
Katie says that if there were no other factors, she would easily have a future with Kolton. However, her mother and her daughter would both prefer the relationship end.
It's a hard decision to make, and someone will be hurt either way. She says she really loves Kolton, but that age gap might be too weird for her family to accept. If Kolton can get his rap career going, maybe they would think differently? Probably not, but I feel bad for the guy.
Kolton shows up at Katie's to talk after a mysterious text from her. UH OH. Kolton senses that something is up, and it might be that time is up for their relationship. Katie is torn in two directions, and she might be ready to make a choice.
He understands her feelings, but he thinks they might come around eventually. Her mom was so against everything, so I don't think that's true. Katie weights all of her options and tells Kolton they have to end the relationship.
Kolton doesn't think it's fair that her family is dictating the direction of her life. Fair point. You should always follow your heart. They'll either come around, or they won't. Would they really walk away from someone they love over something so trivial?
Kolton can't grasp how Katie is letting the relationship slip away. Katie wants him in her life, but Kolton breaks down. He says he understands, and he leaves her house upset. Our first relationship to crumble has arrived. No wedding for you guys!
Shawn & Kate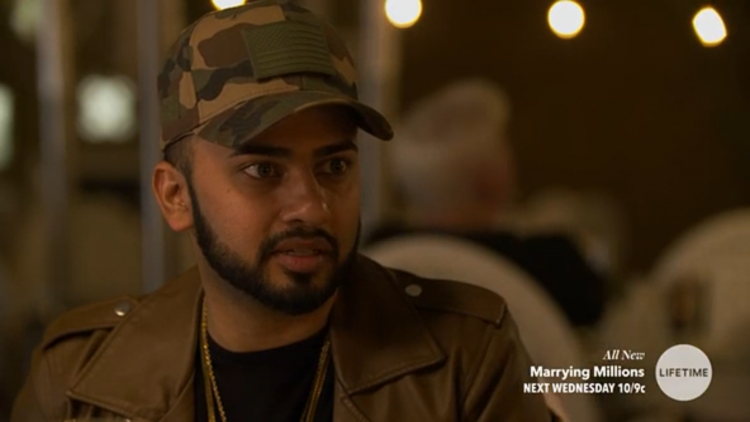 I'm already tired of Kate's insecure behavior, so I'm hoping she's off that kick tonight. Shawn wants to reward himself with a new car that costs $400,000, and that's just WOW.
Their one year anniversary is approaching, and she is concerned about the future of the relationship. She seems to want marriage, and he is not on the same page.
He thinks going car shopping with her is a sign of them being serious. Where's the ring, Shawn? That's what she's looking for. PUT A RING ON IT, OR SHE'S OUT. Just kidding. She's not going anywhere.
It's time for their one-year dinner, and Kate thinks a proposal is coming. I don't know about that sweetie. He wasn't feeling the marriage vibe at the car dealership. Not much time has passed, so don't hold out hope for a ring.
Shawn surprises her with a jewelry box, BUT IT'S NOT A RING. She looks so disappointed. She can't hide how she feels at all. It's a gorgeous diamond bracelet, but she was already picking out wedding dresses in her head.
He says it's close to an engagement ring, but is it bud? However, he did say it cost somewhere in the five-figure range. Brian couldn't even spend that on Gentille. They don't know each other, but Kate should take that into account when she watches the show back. At least you got something shiny!
TELL US – SHOULD GENTILLE CALL OFF THE WEDDING? WILL DREW AND ROSIE MAKE IT DOWN THE AISLE? ARE YOU ENJOYING THIS SEASON OF MARRYING MILLIONS?
[Photo Credit: Lifetime]