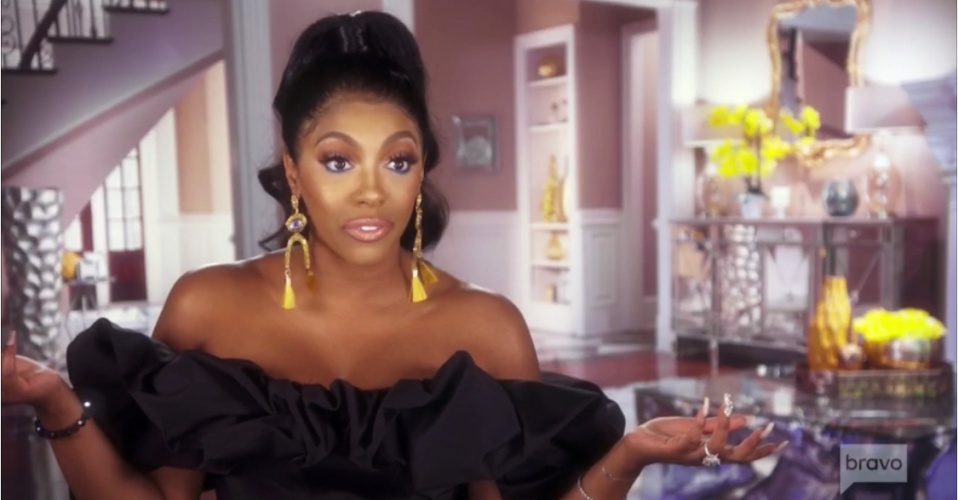 Porsha Williams has been a very active supporter of the Black Lives Matter movement. She got arrested not once, but twice, at peaceful protests in honor of seeking justice for Breonna Taylor.
Now, Porsha has to respond to a ridiculous claim that she "twerked" on a police officer at a protest. Why would someone who has put so much into supporting this movement throw all of that away for a frivolous gesture? She would not. Who in her right mind would actually twerk on an armed police officer?
Welp, this all got started from an ill-timed screenshot that was shared on Reddit with a headline claiming that said "Porsha twerking at the protest." That is not what happened.
In an Instagram response to the claims, Porsha wrote, "You all have really lost your mind! If you can possibly believe I was dancing on a cop before being arrested for peacefully protesting for our beloved Breonna Taylor."
She clarified, "I was actually picking up my water and had no idea he was behind me. Whoever took this pic and sent to reddit with this headline you should be ashamed of yourself. Smh SAD…"
Porsha actually shared a video of the moment to clear things up as well. But, yes, whoever took that screenshot should absolutely be ashamed. That was not remotely acceptable.
Porsha continued, "Anyway I guess I shouldn't have addressed this but I'm human to and this is a cause close to my heart …I will not be discredited with foolishness."
The Real Housewives of Atlanta cast member concluded, "I stand for justice and I will continue to demand justice for #BreonnaTaylor #YouCantStopTheRevolution#SayHerName."
TELL US- WHAT DO YOU THINK ABOUT SOMEONE TRYING TO DISCREDIT PORSHA WITH THAT SCREENSHOT? HOW DID YOU FEEL ABOUT HER RESPONSE?
[Photo Credit: Bravo]