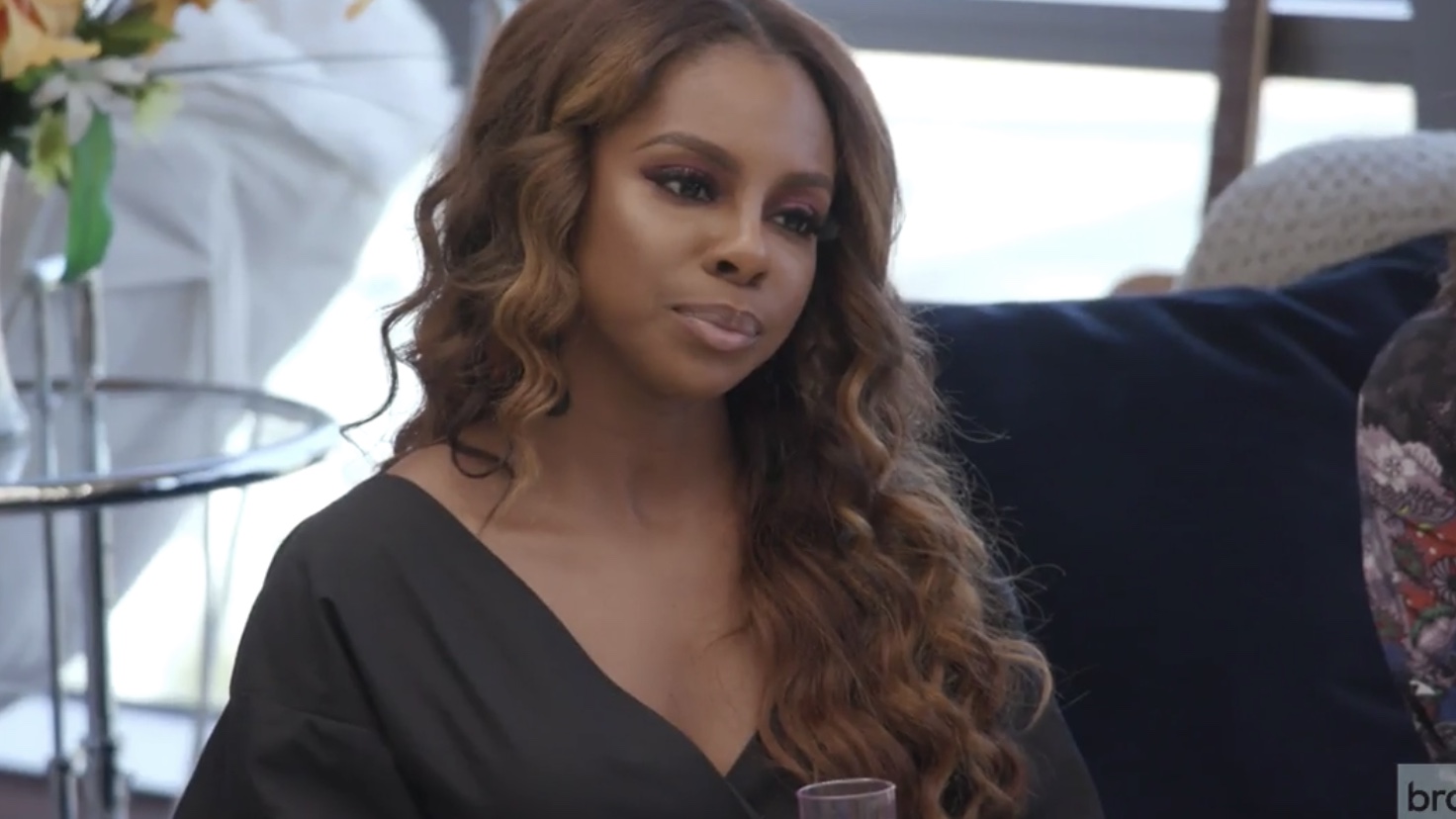 Real Housewives of Potomac is certainly bringing us the drama this season. Namely, the epic fight between Candiace Dillard and Monique Samuels.
Everyone is taking sides, housewives and fans alike. Castmate Gizelle Bryant has come out in support of Candiace. And in the show's previews, the rest of the women aren't really feeling Monique's side of things either.
So, now that the dust has settled, where does that leave Candiace and Monique? Monique may seem optimistic but Candiace is telling another story.
Candiace recently gave an update on Bravo's The Daily Dish and People reported that Candiace said, "I have not said a single word to her. Why would I?"
Candiace continued, "Would you speak to the person who physically attacked you and defamed you and your character? At this point, there is nothing that I need to say to [Monique]. I have no words for a person who can conduct in the way that she has."
Candiace maintained, "Monique didn't have a reason to be upset" with her. She also doesn't understand why it had to get physical. She continued, "I can't be accountable for something I don't know I've done."
While the fight took place in October of last year, Candiace said she's "still not ok" in the aftermath. She recently talked about how embarrassed she was over the incident. Understandably so, given that this whole thing played out on national TV.
So what started it all? It was a combination of rumors flying about Monique having an affair with her trainer, allegedly brought up by former cast member, Charrisse Jackson Jordan. It was Candiace's recent friendship with Charrisse that really sent Monique over the edge. In Monique's mind, Candiace shouldn't have gotten so chummy with someone saying horrible things about her.
Regardless of how it started, we all know how it ended. And while it might make for good TV, it's easy to see just how deep the tension is going to run for the rest of the season. The women even filed charges against one another after the incident. The charges have since been dismissed but the bad blood remains.
It will likely take an act of God to get these two on speaking terms. But it sounds like Candiace is just fine keeping it the way that it is.
TELL US – DO YOU THINK CANDIACE AND MONIQUE WILL EVER MAKE UP? WHOSE SIDE ARE YOU ON? 
[Photo Credit: Bravo]