This week's episode of Temptation Island brought the conclusion of everyone's first bonfire. When we last saw the ladies, it ended on a heartbreaking note when Erica Washington admitted she felt less than her boyfriend, Kendal Kirkland, because he made her feel like she wasn't good enough. Erica, tell Kendal to get up and make his own sandwiches at four in the morning! Host Mark L. Walberg nudged Erica to come back to that place of self love that she had felt earlier. Erica is going to need a lot more therapy sessions with Mark to up her self-esteem, and I really hope she gets there. 
Kristen Ramos was shown a harmless clip of Julian Allen getting a half lap dance from one of the singles. Afterwards, Kristen dropped the bomb that Julian did not just cheat on her once, but twice! Mark nailed it when he concluded Kristen was a victim of comfort in her relationship. Erin Smith watched as her boyfriend Corey Sobczyk shared that Erin made him feel like he came second in their relationship. Erin worried she might have realized too late that it's actually not bad that Corey is different from her. And then it was the guys turn at bonfire, and they had a completely different outlook than the ladies.
While the girls were feeling doubt about their relationships, the boys weren't feeling worried at all. They are going to be in for a reality check once the women start opening up to the singles! Of course, we can exclude Corey because he's been worried about Erin leaving him since they first set foot onto the island. 
Mark showed Corey footage of Erin and Griffin Libhart talking about their shared love of soccer and how hard it is to be an athlete. Yawn. Of course this upsets Corey because he has been made to feel like he can't live up to all the professional athletes Erin has dated in the past. Corey, you can do better!
Julian saw a clip of Kristen opening up to Jesse Stephanos. Julian told Mark that it has been five years since he cheated on Kristen, and he's been putting in the work to make them right again. Kendal surprisingly showed interest during Erica's clip, and watched as she confided in Lex Lindquist. Kendal brushed it off and said Lex was just talking game, and he wasn't worried at all. 
Thomas Gipson goes last. He watched Chelsea Orcutt get closer with doctor Blake Eyres as they chatted about their love of snowboarding. Thomas laughed it off and agreed with Kendal that Blake was also throwing lines. He told Mark that he wasn't worried about Chelsea making an emotional connection with Blake, since that is something they already share in their relationship and not a void she was trying to fill. Mark quickly put Thomas in his place and snapped back that if they didn't have a void in their relationship they wouldn't be here.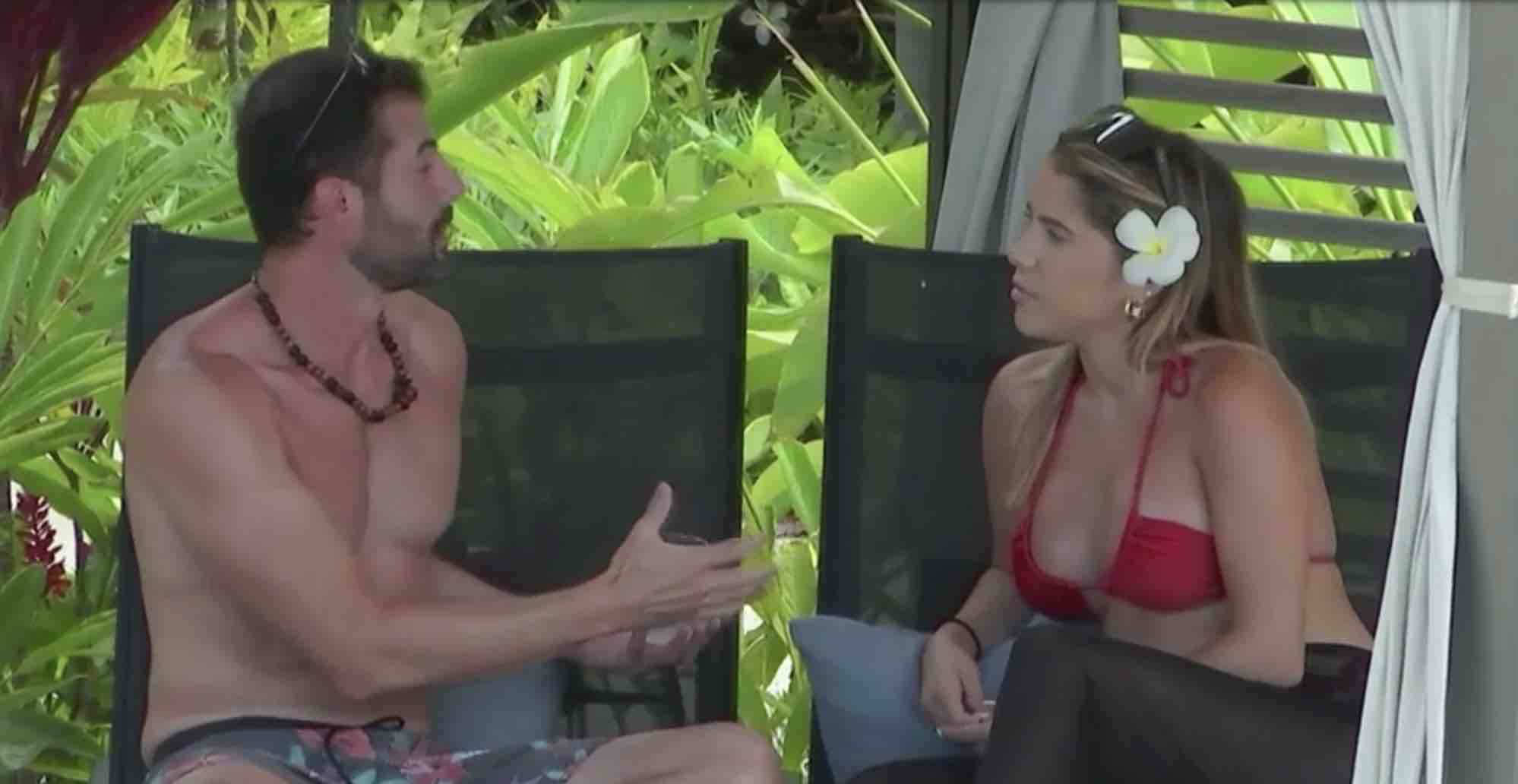 The next morning brought some switching up in choices for second dates. Over at the guys villa, Thomas used his "flirty" charm on Sophia Perez. Sophia was all smiles when Thomas said that it's hard to be around her because she is "his type." If the producers show that clip to Chelsea during the next bonfire, I predict she is going to flip the f*** out. 
Meanwhile, Corey was having a heart to heart with Tula Poindexter and Amanda Spain-Butts about Erin treating him like a punching bag. Amanda wisely observed that Corey is unfairly taking the blame for bad things that have happened in Erin's past relationships. Amanda listening and being chill encouraged Corey to ask her out on a date. However, Nickole Cisak was hoping for that spot again. Nickole cornered Corey and put the pressure on as she claimed everyone thought they made such a cute couple. Unfortunately, Corey's problems with Nickole were just beginning…
At the girls villa, Blake gave Chelsea an odd speech that he is the dad of the group, and is there to support both the women and the single men. Sounds like the only reason Blake is really there is to recruit new patients for his dental practice. Regardless, Chelsea finds him charming (for now) and asks him out on a second date. Erin hangs out with Shaquille Urie and asks him out for her second date. Shaquille's adoration for Erin is super cute, and he was grinning ear to ear.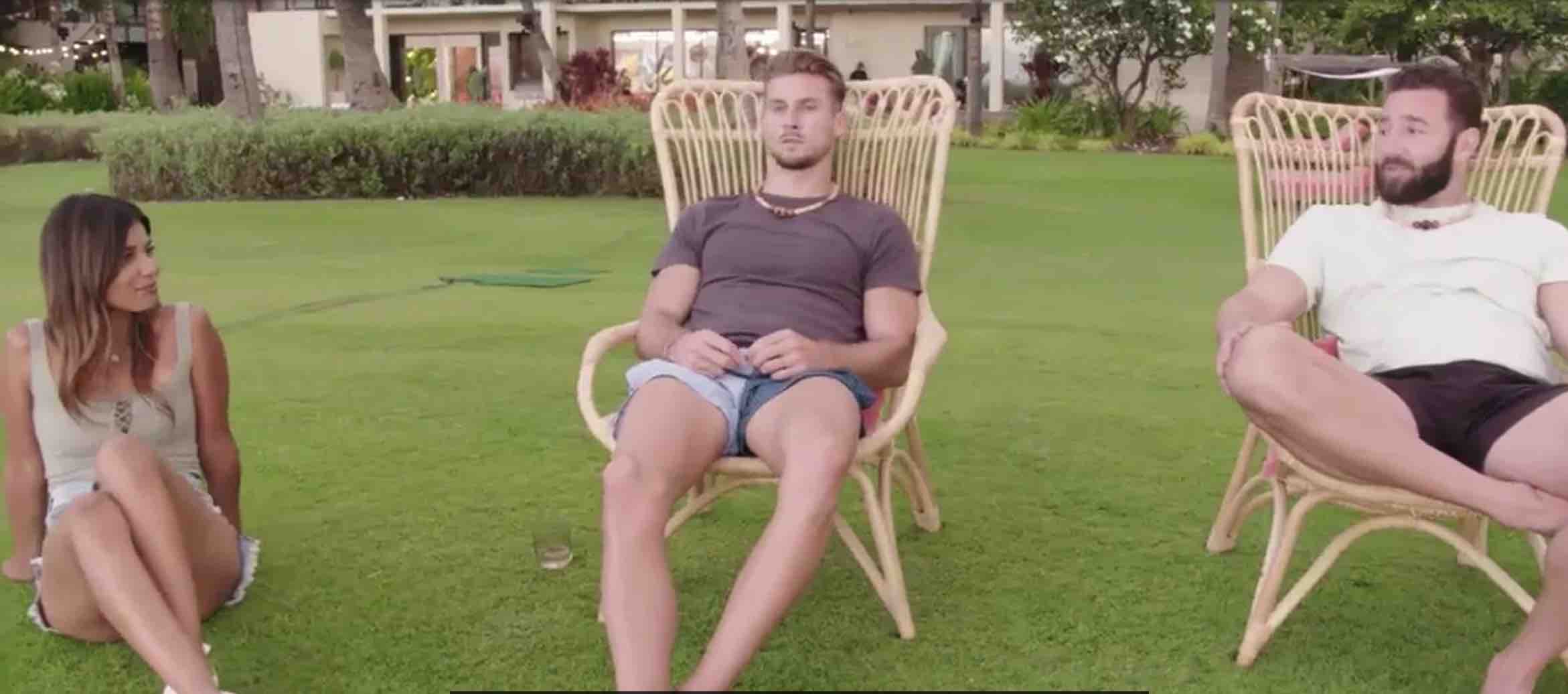 Kristen popped over to hang out with Griffin and Blake and admitted she's been having trouble opening up to the guys because of her long term relationship. Kristen also shared that her family and Julian's family are super tight, which makes breaking up even harder. This doesn't earn her any sympathy from Blake or Griffin however, as they moan that Kristen is not there to make a connection and is fake. What happened to Blake being there for everyone? 
Later, the singles and the ladies have a disco party. Everyone was having a blast dancing and wearing bright colored wigs and bell bottoms. Things got a bit serious though when Evan Mcfadden pulled aside Erica, Kristen, and Chelsea to apologize about the champagne drama he pulled from the day prior. Kristen told Evan it wasn't a big deal, but Evan said he heard otherwise. Evan mentioned that someone told him they were going to kick him off the island. The girls denied that was true and asked Evan to tell them who was spreading the false information.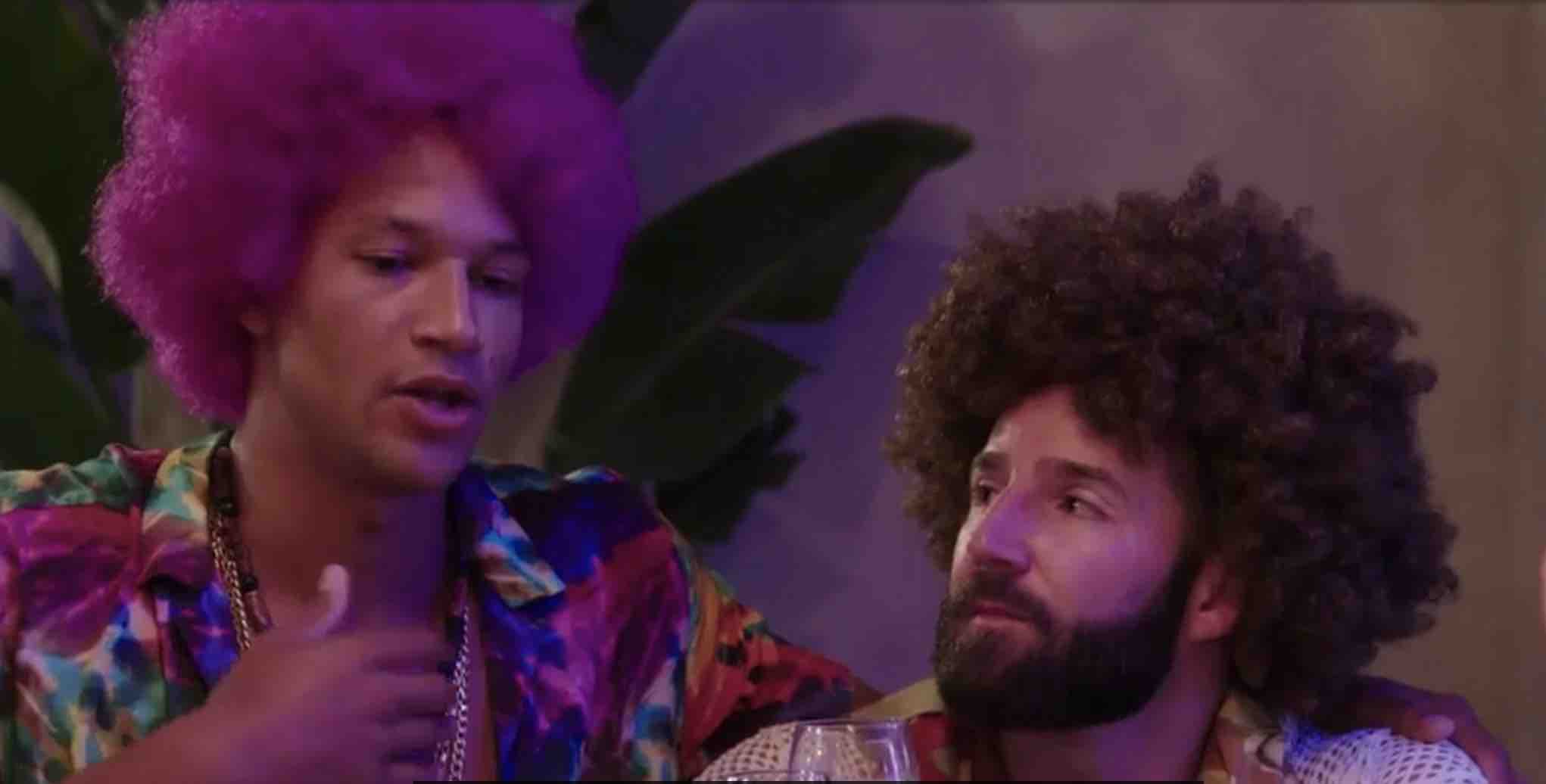 Right on cue, Blake showed up, and Evan dished it was Blake who told him the information. You could see the tiny wheels in Blake's head turning as he tried to talk his way out of the situation. Chelsea was shocked that Blake would act that way, and began to have doubts about his character. Blake is not the mentor he claims to be, but rather the town gossip.
At the guys villa, everyone was drinking or having a pillow fight. Are pillow fights even a thing? Personally, I'd rather be at the disco party. I'm sure everyone else would have felt the same, especially when Nickole freaked out when she learned Corey asked Amanda out on a date instead of her. Dun, dun, dunnn! 
Corey pulled Nickole aside to try and clear the air, but she wasn't having it. Nickole claimed Corey asking someone else on a date made her look dumb. Plus, Nickole was upset because she loves falling in love, and he's totally her type. Must have been the drinking, but this train of thought was logical in her mind. Corey realized not much would be accomplished as Nickole cried hysterically, so he let her know they can chat more tomorrow. Time to hide the bunnies and pots of boiling water everyone!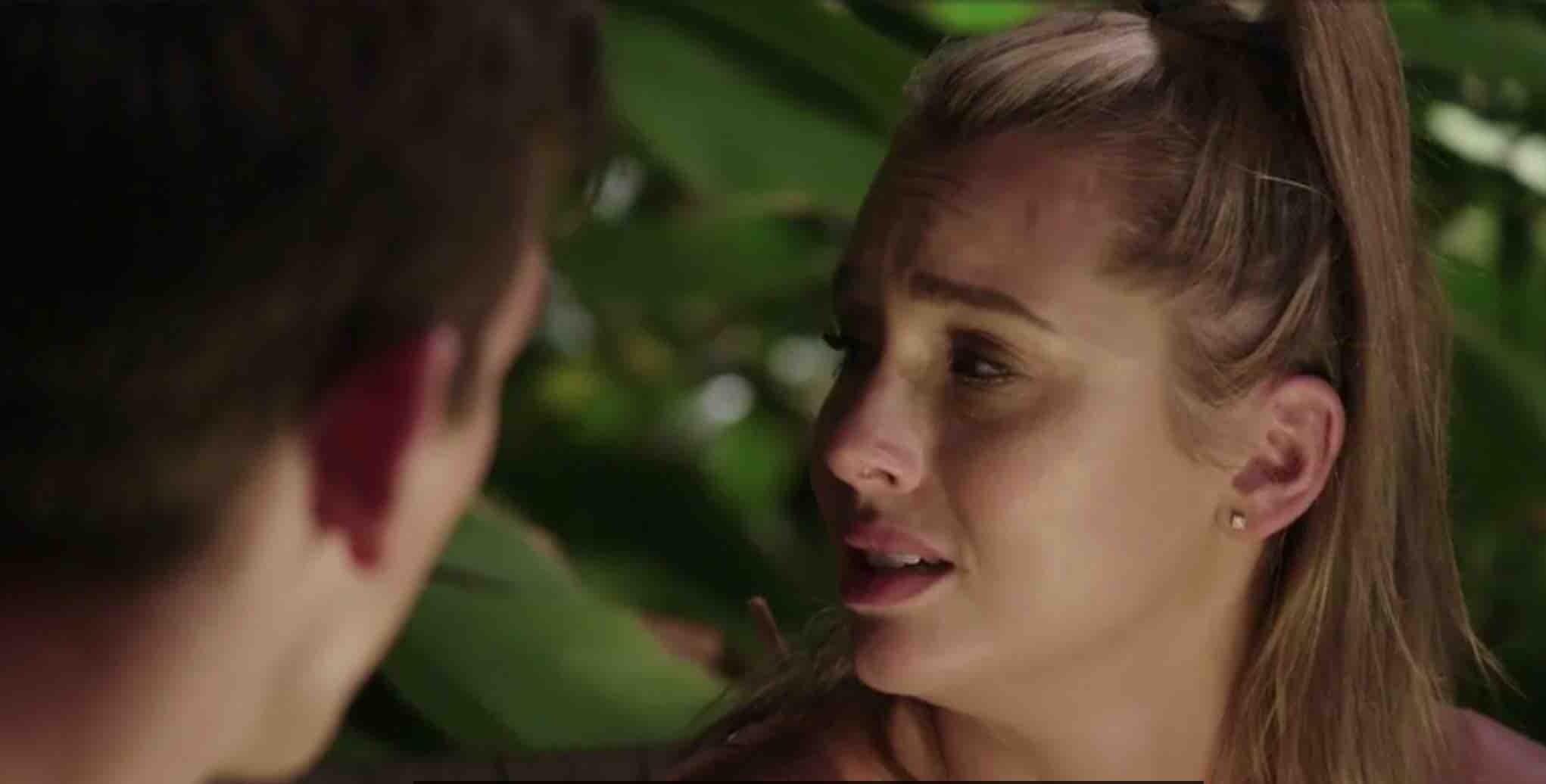 The girls go snorkeling for their dates, and Erica admitted to Jesse she's never been swimming in the ocean before. At least Erica doesn't need pool noodles like Kendal! Chelsea says she feels a bit distant towards Blake, but still wants to explore their relationship because she has feelings towards him. Kristen admitted to David Silvia that the reason she's not ready to marry Julian is because he cheated on her. Erin and Shaquille talked about how much fun they have together, which prompted Shaquille to muse that his openness will win over Erin's heart from her boyfriend.
For the boys' dates, Corey and Amanda went paddle boarding, and Julian told Tula he was willing to let Kristen go if that's what she wanted. Thomas wooed Sophia with some flowers and that cheesy grin of his. I don't understand how these girls fall for his fake smile schtick, but Sophia does, and gives Thomas a kiss on the cheek. Meanwhile, Alexcys Homan wants more than a kiss as she talks next steps with Kendal. Kendal reiterates he has no rules and wants to fully dive into the experience. I see a bad bonfire clip of Kendal and Alexcys in Erica's future!
That night at the girls villa, Erica made a mental note to find a guy that can cook once she saw the guys had put together a taco bar for her dinner. Does Kendal not do anything around the house? Outside, Chelsea confided in Erin that Blake is acting just like Thomas. Chelsea said Blake's a flirt who is only interested in helping everyone else. Erin told Chelsea that Blake is nosey, and she should explore other options.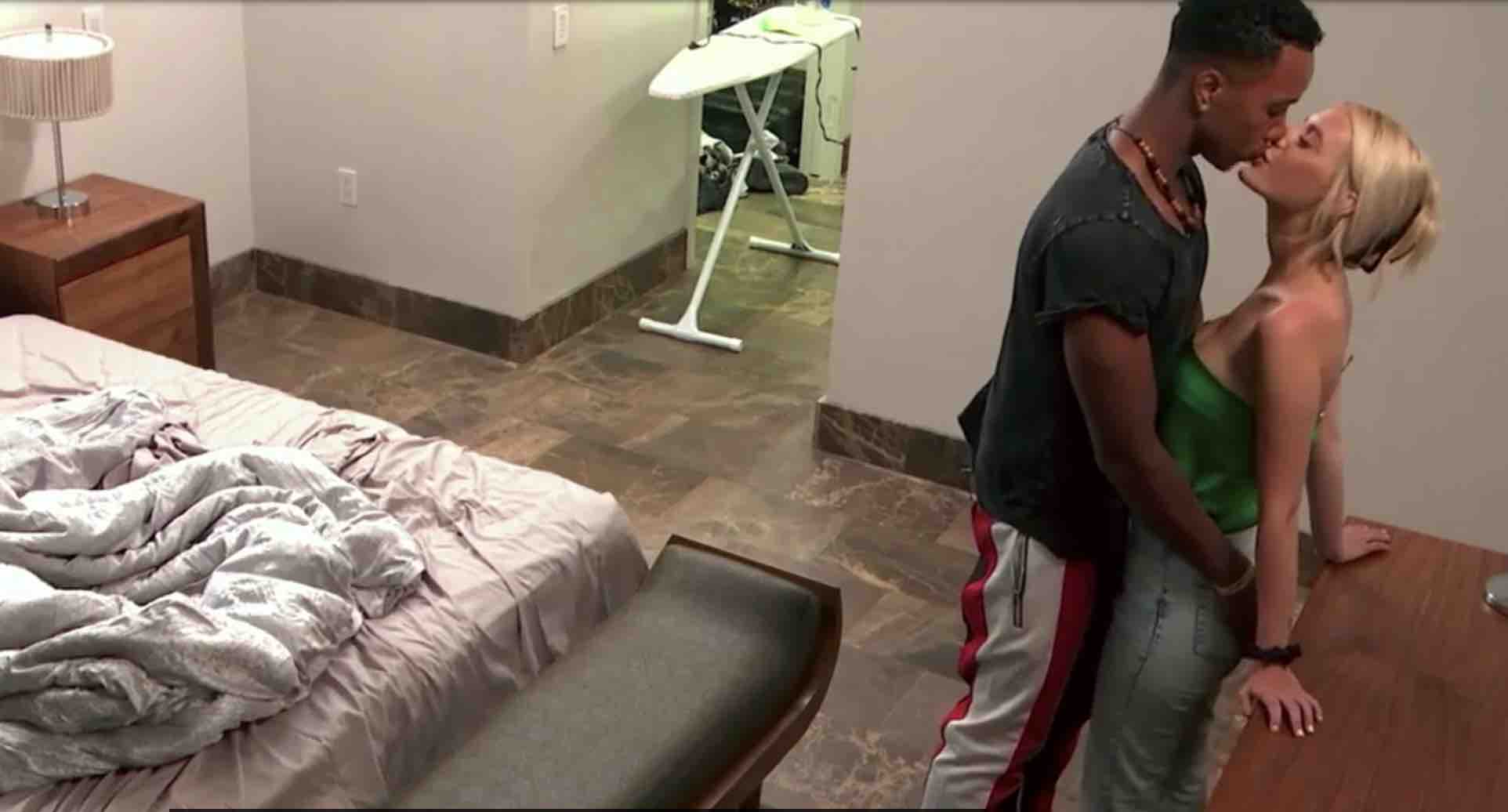 At the guys villa, some of the girls tell Alexcys that they wished the other guys were more like Kendal. Their reasoning? Because he never talks about his girlfriend and he wants to dive into the experience. If anything those should be red flags ladies! Then Alexcys and Kendal wander up to his room. There was an awkward pause as they just kind of stood there waiting to see who would make the first move. Eventually they kissed, and Alexcys acted like she was going to leave, but they hang tight. We'll find out on next week's Temptation Island if Kendal leaves it at that, or if he decided to fully break Erica's heart. 
TELL US – DO YOU THINK THAT NICKOLE WAS OVERREACTING TO COREY ASKING AMANDA OUT ON A DATE? DO YOU THINK THAT BLAKE IS NOSEY OR JUST TRYING TO HELP? DO YOU THINK KENDAL WILL CHEAT ON ERICA WITH ALEXCYS? WHICH TEMPTATION ISLAND STORYLINE IS THE MOST ENTERTAINING?
[Photo Credit: USA Network]