It's hard to believe, but season three of Temptation Island is almost over. Although I will miss watching the drama, I know I won't miss Kendal Kirkland's weekly escapades in trying to sleep with as many women as possible. And if anyone had no regrets regarding their behavior on the show, it was him. At least we had Tula Poindexter to call out Kendal on his BS!
In this week's episode, the couples went on overnight dates with the singles. The big question that lingered was who was going to hook up with who? In typical Temptation Island fashion, the final dates were full of unpredictable moments. Erica Washington got her groove back, Thomas Gipson decided to one up Chelsea Orcutt in the cheating department, and Julian Allen made a decision sure to make everyone cry during final bonfire. How Kristen Ramos will react though is another matter.
Both the guys and girls arrived back at their villas from their penultimate bonfire in good spirits. Well, everyone but Erin Smith. With no evidence except for his new found confidence in himself, Erin was sure she had lost her boyfriend Corey Sobczyk to Amanda Spain-Butts. Erin lamented to Juwan Haynes that Corey never mentioned her and she spent every day crying over him. If she only knew that Corey spent every day talking about her as well.
Erica told Lex Lindquist, Griffin Libhart and Alex Alvarez that she was going to walk away from Kendal when all this was over. Will Erica have the strength to keep her word? After all, she had mentioned that once she gets around Kendal she folds like a deck of cards. Meanwhile, Blake Eyres continued to pepper Chelsea with insincere compliments to soften her up so he could then make out with her. Wake up, Chelsea!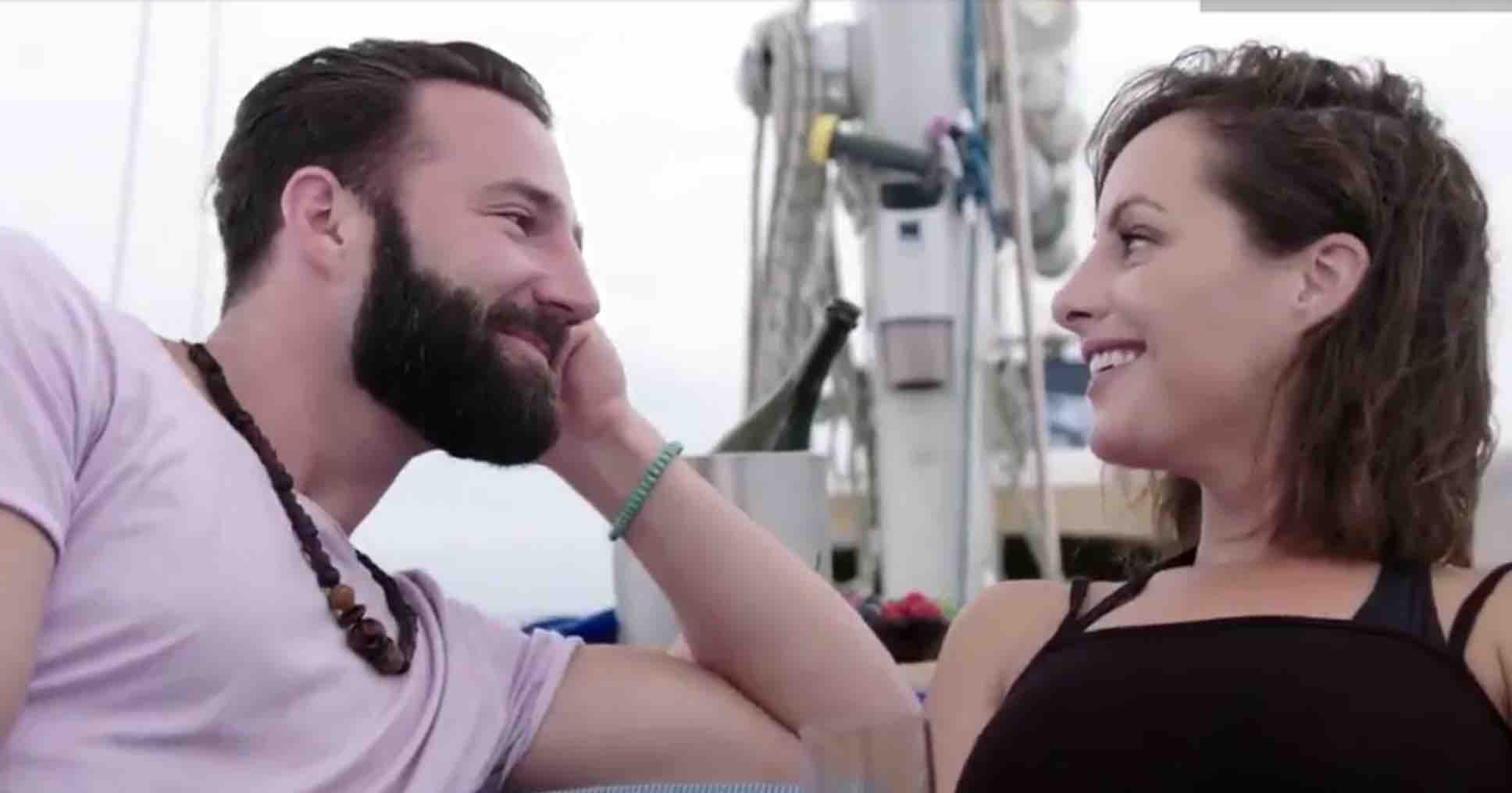 At the guys villa, Thomas pushed down his anger from watching the clip of Chelsea making out with Blake. He put on his fake smile, and instead used that evidence to give him a pass to make out with Sophia Perez. Sophia was on cloud nine, but I wonder how she would feel if she knew just a short while ago Thomas had sent Chelsea a message saying he wanted to get back together with her. 
Kendal's chance at another threesome with Alexcys Homan and Nickole Ciszak was permanently put to rest. While Nickole gave it one last shot to try and win over Kendal, Alexcys complained to Corey that Kendal was spending time with Nickole and not her. Corey somehow kept a straight face, and said Kendal treated her like a placeholder. Alexcys then confronted Kendal and said she wanted him to be her guy, and he wasn't allowed to have feelings for anyone else. One small problem Alexcys, you do realize that his girlfriend Erica is over at the villa next door?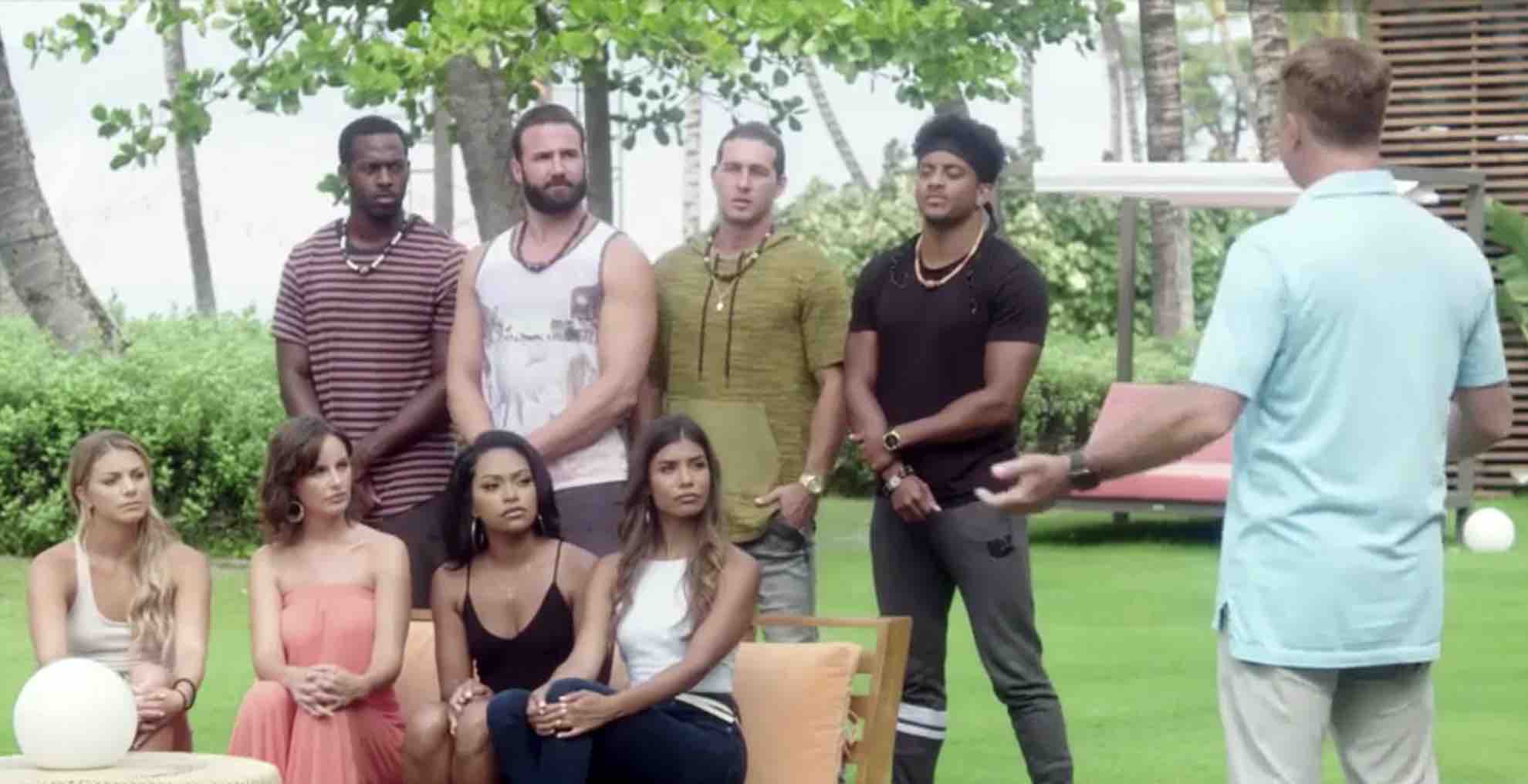 The next morning Mark L. Walberg showed up at both the villas to announce that it was time for the couples to select one of the singles for "a very intimate overnight date." And those who weren't selected were sent packing. Mark added the couples needed to use these dates to explore different possibilities while they were still "single" before they made their final decisions. In other words, last chance to hook up everyone!
Erin picked her new buddy Juwan as her date. If she was trying to prove her loyalty to Corey, not picking Griffin was a good move as he was the only one left in the house that she had any sort of chemistry with. However, when it got to Kristen, she didn't seem too happy that Juwan was out of the mix since he was her bestie first. So, Kristen ended up picking Lex instead. Chelsea of course picked Blake, and Erica went with Jesse Stephanos. That meant that Griffin and Alex got the boot. 
While the girls and even the singles on the girls side looked like they were miserable and couldn't wait for this experience to be over, it was the exact opposte over at the guys villa. On the guys side everyone was smiling and looking forward to their overnight dates. Julian went with Tula, Corey picked Amanda, Thomas picked Sophia, and Kendal ended up going with Alexcys. For a second I thought Kendal might ditch Alexcys for Nickole, but that didn't happen. Nickole predicted she would be expecting a text from Kendal soon as she and Maya Morsi held hands and went on their merry way.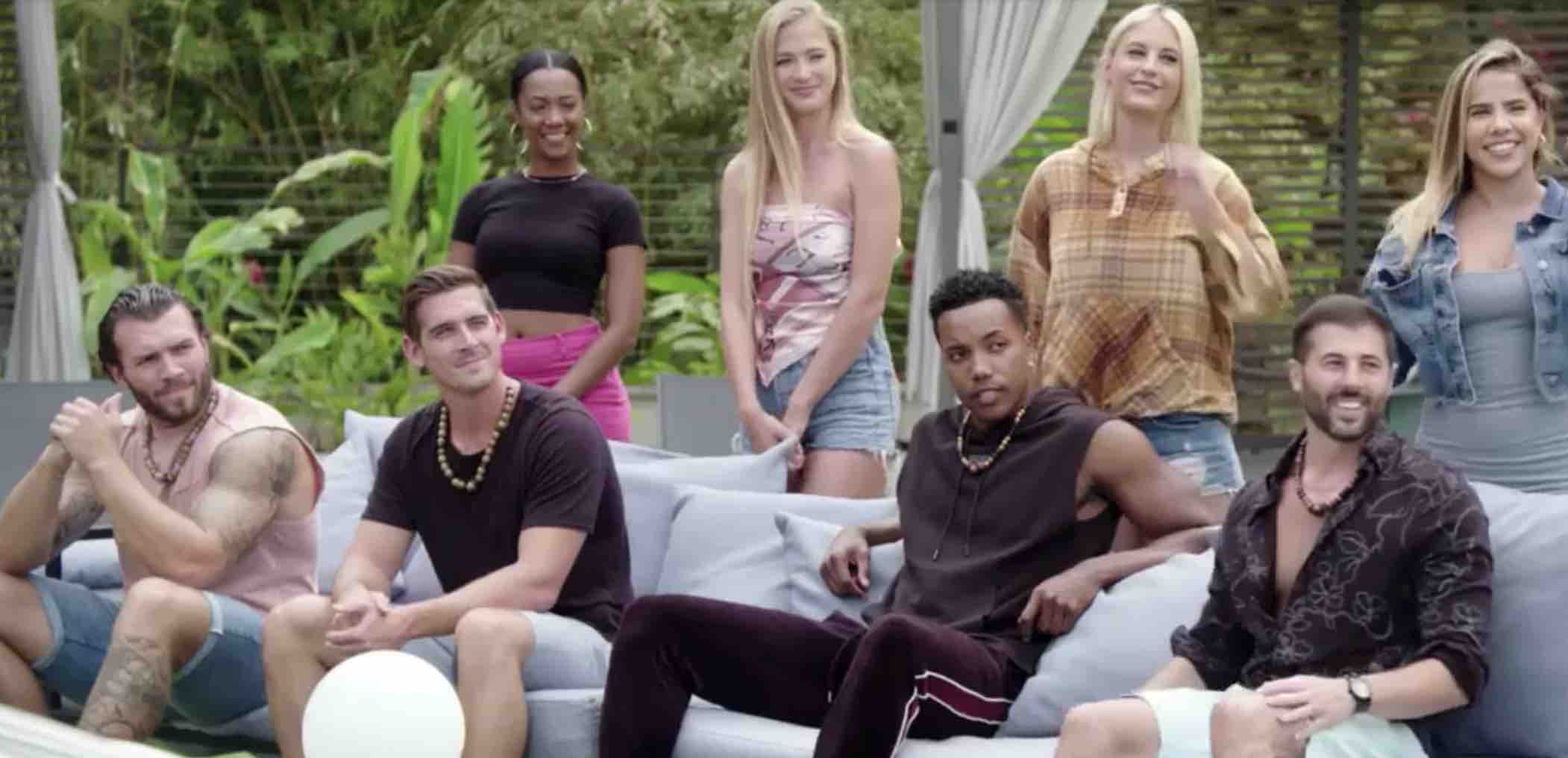 And now it's overnight date time! Would there be any surprise hook ups? Not for Julian. He told Tula he was ready to propose to Kristen and wanted to go ring shopping. We didn't get a clear shot of the ring, but I'm sure Tula helped pick a good one. Julian also got approval from Kristen's dad to move forward with the proposal. No doubt Kristen is going to be surprised, but will she finally be able to put her worries about Julian to rest?  
Lex tried to get to the bottom of those concerns with her over dinner. Kristen said she loved Julian but wanted them to be on the same page. Which meant no solo partying every weekend. Kristen added that she still couldn't get over her trust issues because of his unfaithfulness. As sad as it may be, if she honestly can't trust him again, she needs to let him go. In the end it could go either way, and I'm excited to see what happens for these two at bonfire.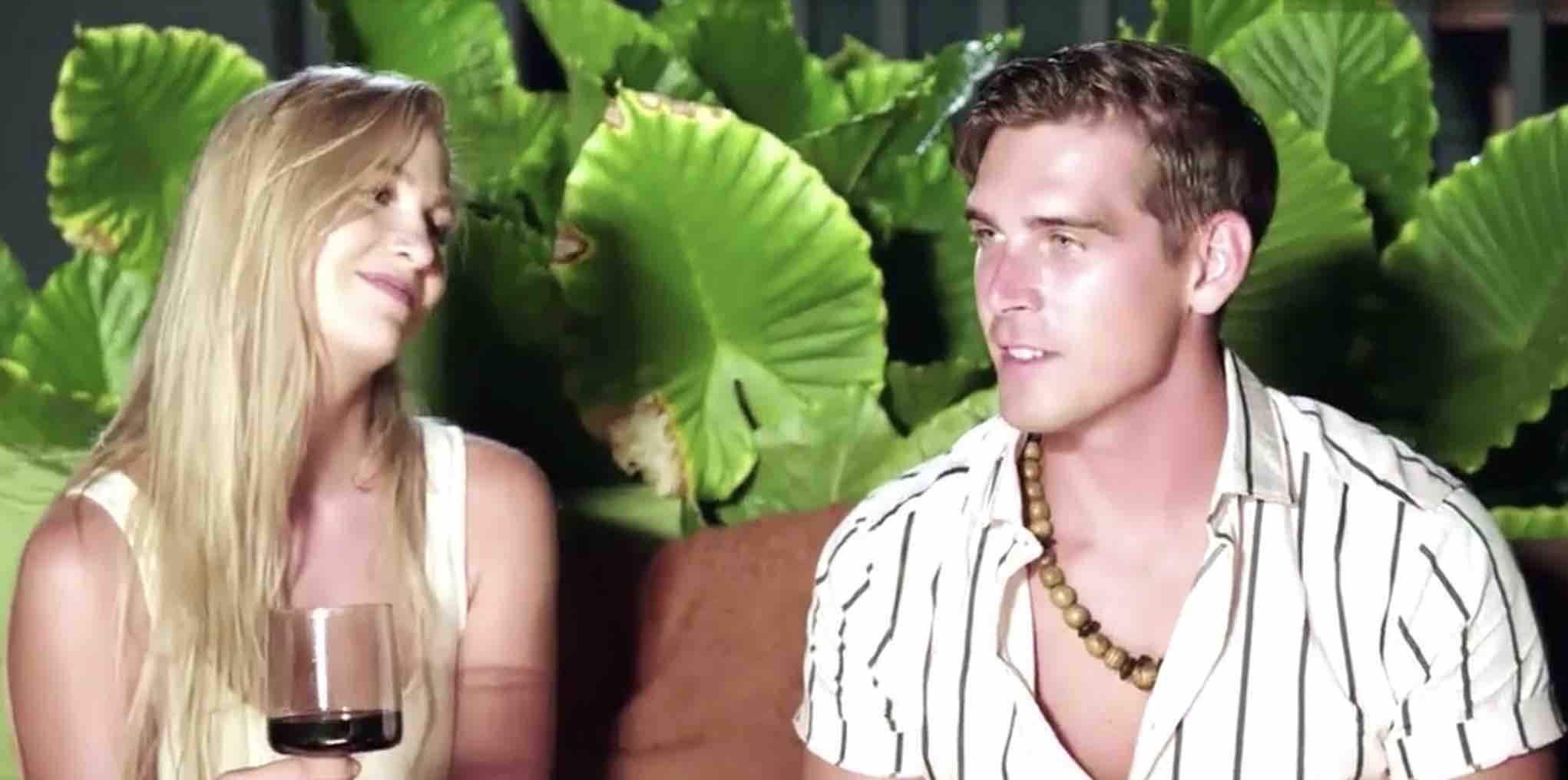 Juwan had a similar conversation with Erin about her feelings towards Corey. Erin had come to the conclusion that she wanted to leave with Corey, but if he was going to choose someone else she would be ok with it. Erin said originally she thought she came here to find out if Corey was the one, but then realized she had issues with soccer and her past relationships which she projected onto Corey. Erin now knew she needed to make a change within herself otherwise the pattern wouldn't break. The question is, will Corey want to stick around to see if Erin can make that change?
Amanda was definitely keeping her fingers crossed that Corey would not go back to Erin. So she made sure to let Corey know that she had feelings for him while she had the chance. Corey said he was at a crossroads and wasn't sure what to do. He could see a future with Erin, but Erin didn't help his confidence issues. On the other hand, Corey saw a safer, more comfortable future with Amanda. Who will Corey choose?
Erica and Jesse had the best date of the bunch as they got to go on a helicopter ride and view lush green mountains with stunning waterfalls. Jesse was glad Erica finally opened up and said he couldn't see any relationship lasting long term if there was no emotional support. And we all know Kendal can't provide any of that. Erica noted this was a once in a lifetime chance and she was going to make the most of it. And she sure did! Erica let Jesse spend the night with no regrets. The next morning Jesse told Erica he was confident she would make the right decision at the end. No pressure Erica, but don't let us all down!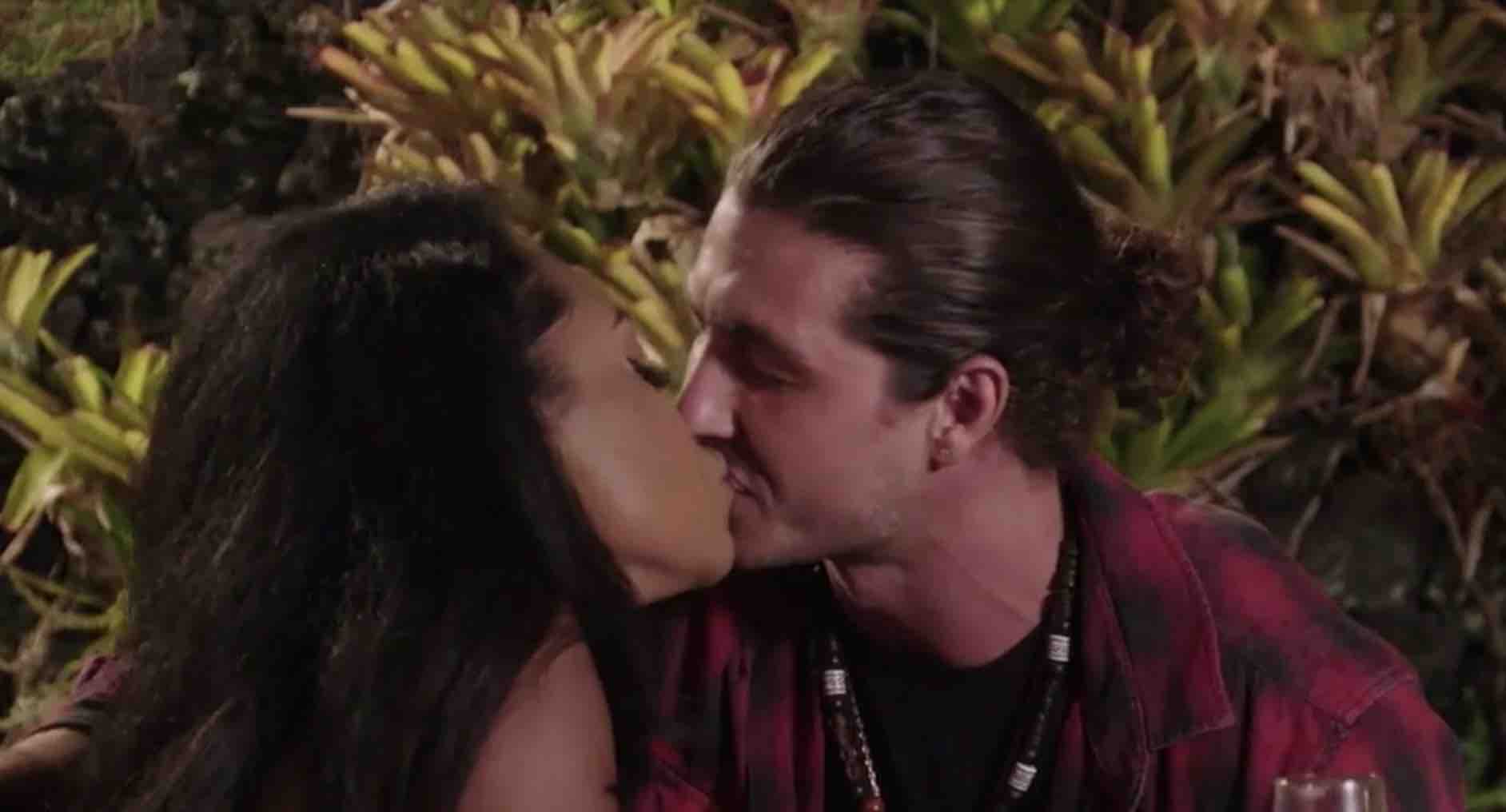 Kendal continued to be all about Kendal, and admitted he was pleased with Alexcys because she validated to him every day how serious she was about him. In fact, he gave her a grade of outstanding, which I guess is one of his highest honors. I think he has a new candidate to make him sandwiches at four in the morning if Erica comes to her senses. However, even with her A+ score, Alexcys was still worried that Kendal might go back to Erica. Kendal offered no reassurances but said he was going to tell Erica what had been going on with Alexcys. Um, she knows. Predictably, later that evening Kendal and Alexcys hooked up yet again.
Thomas and Sophia went to a waterfall for their date and made it look like they had a scary jump down into the water, but it ended up being just a three foot drop. The date mostly consisted of them making out and awkwardly smiling at one another because they didn't have much to say. Later that evening, Thomas must have assumed Chelsea did the worst, because he decided to break their rules too and had Sophia spend the night. Afterwards, Sophia wondered if they had a future together. Thomas gave a classic Kendal non answer and only confirmed he had feelings for her. I see this lasting long term, don't you?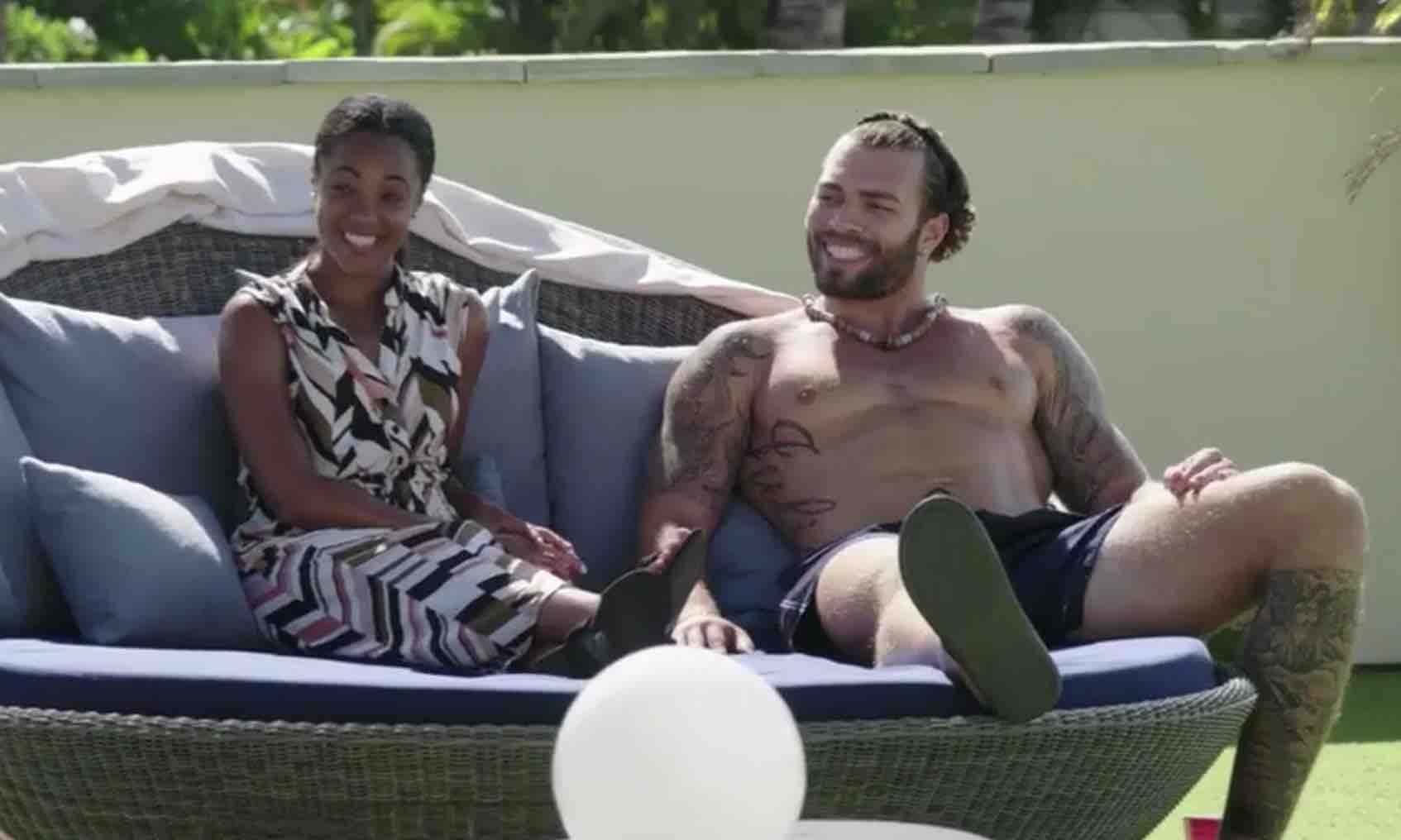 Meanwhile, Chelsea and Blake went on a boat for their date. Blake gave Chelsea a blank stare as she told him he made her realize what she wanted from a relationship, someone who cared. Reminder, just a few episodes ago she thought Blake was fake, so it's odd she's acting like he is Mr.Perfect. Also odd, during both day and night dates they literally repeated themselves and only talked about how much chemistry they had, and Blake said twice he hoped this wasn't their last date. Seems like they don't have much to say to each other either! In a surprise twist, they did not pull a Thomas and Sophia, but instead just kissed each other goodnight. 
The next morning at the guys villa, everyone reconvened to talk about their dates. The group prodded Thomas and Sophia to admit they hooked up, but they didn't take the bait. Julian shared the big news that he was going to propose, and revealed the ring for everyone to see. As everyone celebrated, Mark popped up to announce it was time to say goodbye to the singles. Jaws dropped at that news, but I have a feeling the real jaw dropping news will be coming up at the final bonfire!
TELL US – DO YOU THINK KRISTEN WILL SAY YES WHEN JULIAN PROPOSES? DO YOU THINK COREY WILL GIVE ERIN A CHANCE TO PROVE SHE'S CHANGED? WILL ERICA FORGIVE KENDAL? WERE YOU SURPRISED CHELSEA AND BLAKE DIDN'T HOOK UP? DO YOU THINK THOMAS AND CHELSEA WILL GO HOME TOGETHER? 
[Photo Credit: USA Network]