When self-described "D-List" celebrity and co-host of "The Talk," Jerry O'Connell, shows up to talk with Julie Chen Moonves about his thoughts on this season, you just know that it must have been a slow week in the Celebrity Big Brother house. That didn't stop CBS from filling two-hours of television Friday night! And while there was a lot of filler (like segments showing Lamar Odom trying to use an electric stove, and the seemingly random O'Connell interview), there was also some major in-game developments as well.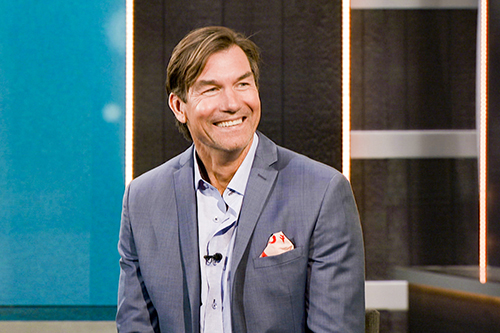 Most saddening of all, the life of the house and the man destined to win the fan-voted "America's Favorite Houseguest" prize, Carson Kressley, was finally ousted from the game. Miesha Tate had been gunning for him from day one, and she finally got her wish seeing him sent out the door as part of Todd Bridges' surprise HOH reign. Due to Todd's lack of game knowledge, Carson and his BFF Cynthia Bailey were given a lifeline when Todd failed to put them both up on the block together, which meant that if Cynthia could pull out a POV win, she could keep both herself and Carson safe, which would ultimately lead to either Miesha or Todrick Hall being put up on the block as a replacement. But she failed to win the POV shell game competition and instead – who else? – Miesha won POV ensuring that noms would stay the same.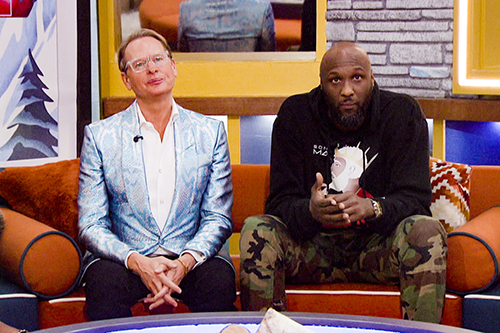 Carson didn't go down without a fight however. He first attempted to make a final four deal with Miesha and Todrick before finally pleading to Todrick separately and offering him up a sweet deal: If Todrick would vote to keep Carson in the game, then Carson and Cynthia would guarantee their jury votes for Todrick should he make it to the end. Carson only needed one more vote to stay, so if Todrick would have agreed to this deal, it wouldn't have even mattered what Miesha would have wanted. You may remember that on her way out of the house, Shanna Moakler promised to taint the jury pool against Todrick so pledging him two sure-thing jury votes wasn't a bad idea. But in the end his bond was too strong with Miesha, and Carson wasn't able to keep himself in the house.
Lamar got some air time tonight, not only for that stove segment, but also with a heart-breaking scene opposite Todrick. He spoke about losing his mom at just age 12, and also about his infant child that he lost to SIDS. It was a stark reminder to all of us watching that these are real people with real-world problems, and if there is anybody at all who should maybe be cut some slack for "being distant" from the game inside the Big Brother house, maybe that person is Lamar Odom.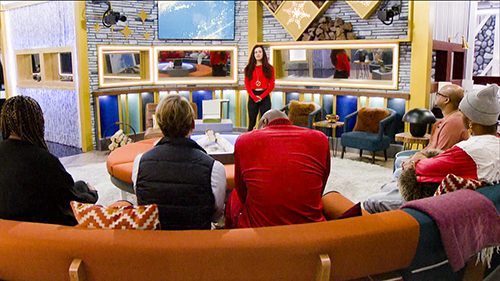 The exit of Carson from the game leaves things wide open for Miesha and Todrick, but there doesn't appear to be a snowball's chance in hell that Todrick would win if up at the end against Miesha. Miesha has been dominant all season in challenges, and even her arch-nemesis in the game, Carson, had nice things to say about her after he left…heck, she was able to convince Carson based on just her words, even over the actions of Shanna! Shanna clearly does not want Todrick to win, which means that her ousted ally Chris Kirkpatrick probably doesn't want him to win either. It's hard to see a scenario where Todrick would get enough jury votes to win the game, and with this jury all but guaranteed to stay bitter, he may have found himself in a situation where he can not possibly win regardless of his actions from here on out. Miesha – who we found out has been dominating Big Brother while simultaneously training for a fight, sticking to a strict diet and tasked with dropping down in weight class – is really on a war path to win this thing…she's even got Todd on her side, although there was a bit of friction/annoyance with her towards Lamar that was shown tonight. Even if Cynthia were to win HOH and put her up against Todrick, would Todd and Lamar vote her out?
Something else of note from tonight, was on the heels of the historic "Cookout" alliance that we all witnessed on Big Brother last Summer, it's important to note that four of the remaining five houseguests this season are African-American. Wouldn't that be cool if a secret "Cookout 2.0" alliance was revealed at Finale? Expect the unexpected!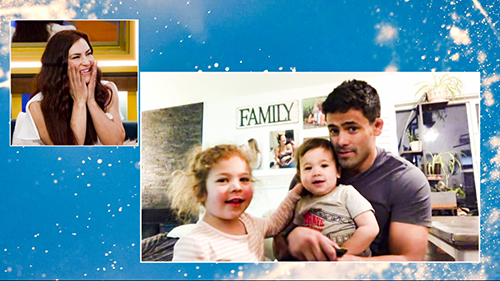 The episode ended with some much-needed messages from home for each of the final five houseguests. These moments always tug at the heart-strings, and pretty much everyone in the game was shown crying happy tears. We're down to just five days left in the game, so this love from the outside world might be the fuel that these people need to reach the finish line, not that Miesha needed any additional fuel.
By the way, if you're interested in voting for "America's Favorite Houseguest," you can text the name of the person you want to vote for to 21523. The winner of this award will be revealed live on Finale night next Wednesday, February 23rd. I'm not sure how it can't be Carson Kressley, but we shall see.
It was also revealed how the final stretch of episodes will play out. Tomorrow (Saturday, 2/19), there will be a special "highlight" episode of never-before-seen moments in the house (RECAP NOTE: There won't be a Recap of this highlight episode and we'll resume recapping following Sunday's new episode). On Sunday, 2/20, we will see the next HOH competition play out and who is nominated for eviction. Then on Monday, 2/21, there will be a two-hour live episode where we will have this season's one and only Double Eviction, where not one but TWO houseguests will be sent home. That will whittle us down to just three houseguests remaining as we go into the Finale on Wednesday, 2/23.
You've come this far…let's ride this thing out together! I say it's Miesha's game to lose at this point, and I don't quite see a way where she's not going to make it to the end. What are your thoughts? Sound off in the comments below!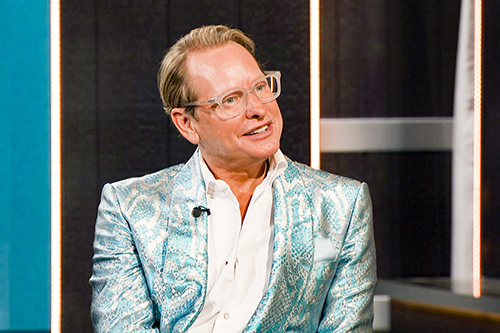 Here's the upcoming Celebrity Big Brother Episode Schedule:
Week 3
Saturday, Feb. 19 – 8-9 PM (highlight and never-before-seen footage episode)
Week 4
Sunday, Feb. 20 – 8-9 PM (HOH competition and nominations)
Monday, Feb. 21 – 9-11 PM (live two-hour episode and Double Eviction)
Wednesday, Feb. 23 – 8-9 PM (Finale and reveal of "America's Favorite Houseguest")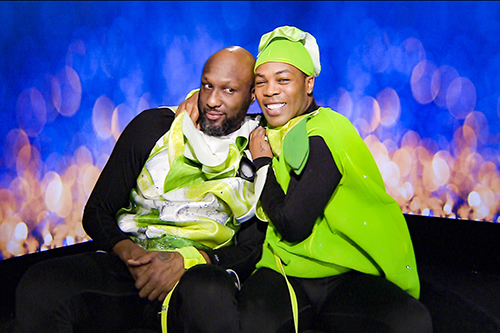 Quick Note! I appreciate that you are reading this recap! Those that have followed me also know that I am also a RottenTomatoes-approved film critic and I encourage you to check out my past movie reviews and my TV show (episodes are also available online at the website, www.MovieShowPlus.com.) As always, the easiest way to get all of my Celebrity Big Brother and Survivor coverage and movie reviews is to follow me on Twitter – @tomsantilli – or on Facebook.
TELL US – WHAT DO YOU THINK OF THE LATEST EPISODE? WHO DO YOU THINK WILL WIN AMERICA'S FAVORITE HOUSEGUEST? AND WILL MIESHA WIN?
[Photo Credits: Screen Grab/CBS (C)2022 CBS Broadcasting, Inc. All Rights Reserved]