Kim Zolciak and Kroy Biermann have been out of the Bravosphere since Don't Be Tardy was canceled in 2020. The former Real Housewives of Atlanta star was entertaining to watch, thanks to her random conversations with Kroy and her love of staying forever young. The couple honestly seemed to be a match made in heaven, a very millennial Bonnie and Clyde, but without the murdering. 
However, followers were not expecting a major fall from grace that started with money issues and almost ended in a divorce. The couple's private life was put on blast in the last year, as rumors of Kim's gambling started to take over. An ugly picture was painted of Kim, with Kroy claiming she had a bad habit of overspending. Here is everything we know about Kim and Kroy's debt issues. 
Kim Loves to Shop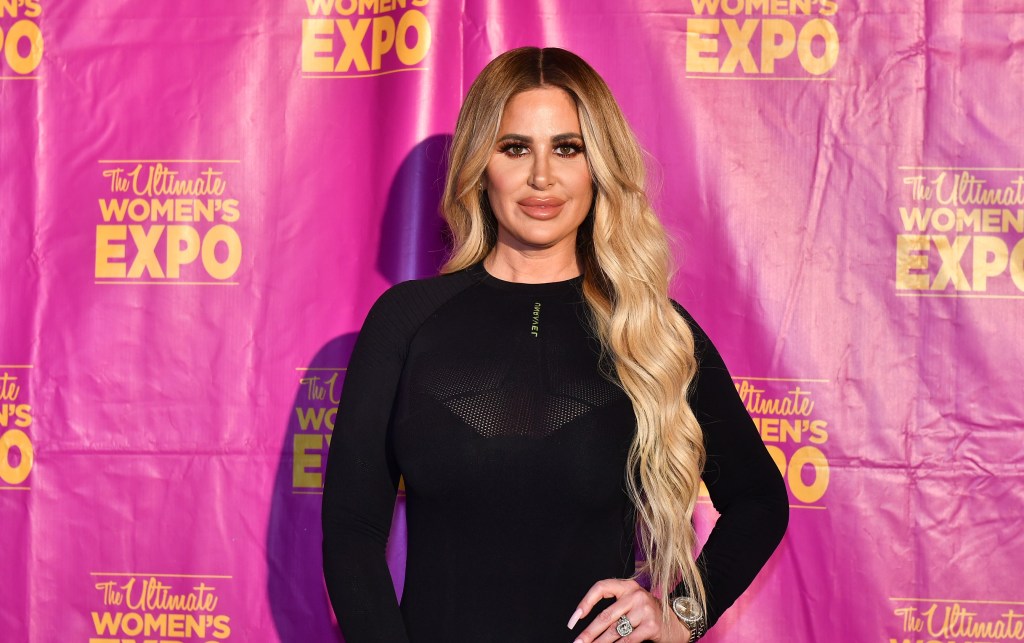 When Andy Cohen, the king of Bravo, gives advice, the stars usually listen. The Watch What Happens Live host once told Kim she could go broke due to her lavish spending. However, it seems that the mother of six didn't heed his warning. According to Celebrity Net Worth, Kim is now worth $300,000, which doesn't seem like a lot of money for a reality TV star who spends their earnings on white wine and wigs. 
Kim Ran Up Her Credit Card
The first two seasons of Real Housewives of Atlanta showed Kim being spoiled by Big Papa, her sugar daddy. She was bought cars, designer items, and jewelry, but didn't save enough money for when their relationship would eventually end. Shortly after meeting Kroy, the wannabe singer ran an extremely high Amex bill, which the former NFL player couldn't seem to cover. According to Radar Online, the credit card company filed paperwork to garner her wages from True Entertainment LLC, as she was said to owe $215,000. 
The paperwork showed that the credit card company asked the production company to "hold all money, including wages, and other property, except what is known to be exempt, belonging to the Defendant or obligations owed to the Defendant named above beginning on the day of service of this summons and including the next 179 days."
However, True Entertainment didn't owe Kim any checks. At the same time, Amex also sent a legal notice to Kroy's former football team, the Atlanta Falcons, asking for any money owed to be paid to them directly. In 2020, Amex also tried to garnish Kim's personal bank account at Suntrust Bank, but they found no money. 
Kim and Kroy's IRS Issues Explained
Kim and Kroy's issues with money were revealed in April when TMZ announced that the Internal Revenue Service claimed that the couple owed them $1.1 million in unpaid taxes, interest, and penalties between 2013, 2017, and 2018. It was also reported that Kim and Kroy also owed the state of Georgia $15,000 for the 2018 tax year. 
Kim and Kroy's Mansion Madness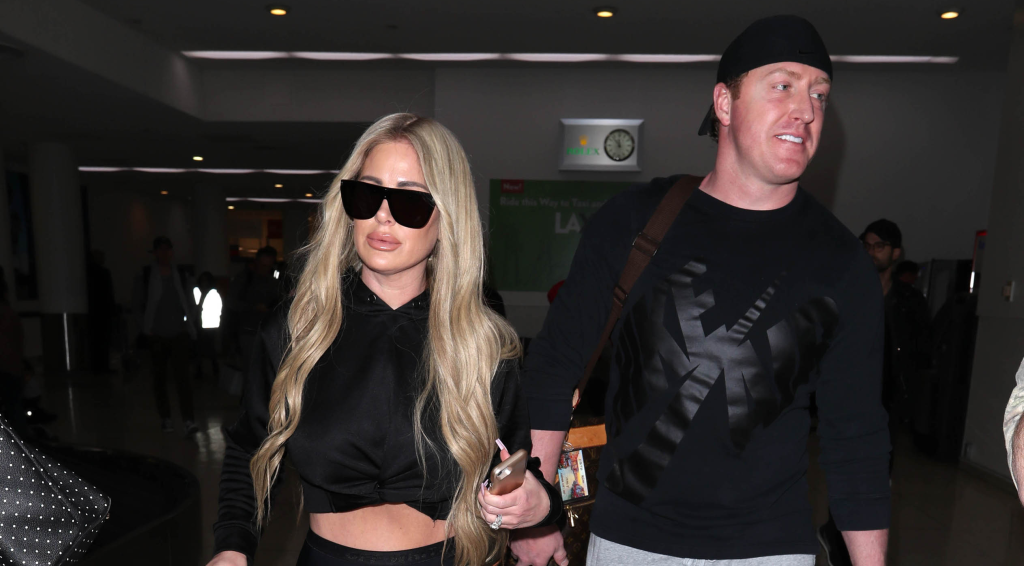 Kim and Kroy were sued for allegedly defaulting on their home loan payment. Court documents showed that the couple had defaulted on their home equity line for their Alpharetta, Georgia home. Landmark Community Bank, the institution that provided the loan, claimed that the Bravo personalities owed $217,443.32. Sadly, the couple started to fail to make their monthly payments. In early 2023, Simmons Bank, who bought Landmark, filed their lawsuit in a Fulton State County court. 
In February 2023, it was confirmed that the five-bedroom mansion would be auctioned off to the highest bidder for cash at an auction that would take place on March 7. Towards the end of the month, on February 22, Brock & Scott, PLLC's law office, shared that the house was taken off the auction, via Entertainment Tonight. Kim and Kroy still own the home, but the foreclosure status is unclear. 
Kroy Sued Over Pink Slip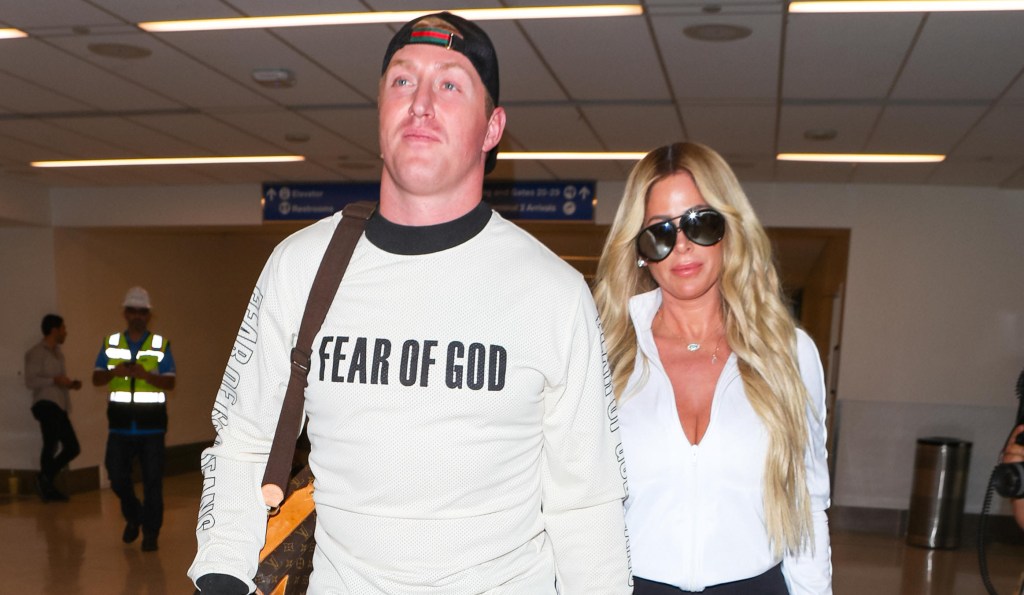 During their messy and confusing divorce, Kroy was sued by BMW for skipping payments on his $400,000 Rolls-Royce. In June, the former football player was sued by BMW Financial Services for defaulting on the terms and conditions. According to paperwork from Page Six, BMW filed in the Superior Court of Fulton County in Georgia with the documents noting Kroy was "failing to make payments as agreed."
Kroy's attorney spoke out then, saying, "Mr. Biermann never imagined that he would find himself in this position, having a car repossessed. But this is the fallout when folks find themselves spending way beyond their means.
The attorney added that Kroy is retired from the NFL and no longer collects a salary. However, Kroy's attorney said Kim doesn't seem to understand that, commenting, "When it comes to finances, Kim is detached from reality…Kim continues to spend money on online gambling, wine, and things that are NOT necessities, but luxuries. Well, now they have one less luxury item."
TELL US – WHICH OF KROY AND KIM'S FINANCIAL ISSUES ARE THE WORST?