On August 2, Real Housewives of Orange County stars Shannon Beador and Vicki Gunvalson visited Watch What Happens Live. Brooke from Cincinnati asked Shannon, "Now that you're newly single, are there any Bravolebrities you have your eye on and want to connect with at BravoCon?"
"Last time I was [at BravoCon]," Shannon answered, "there were a lot of young people. I just want to make it clear, I am not a cougar … So I am not looking for anyone younger."
"I don't know how many 'older' people there are," Shannon added. "I'm 59."
Hey, there is nothing wrong with going out with a younger guy, Shannon. As long as they're mature enough to have a conversation and can afford to take you to dinner, they can be a lot of fun. And younger guys usually have a lot more energy than 60-year-old men. Not that there's anything wrong with 60-year-olds, but she shouldn't limit herself. Men don't.
What we'll all be thankful to hear, however, is that ex-husband David Beador has no shot. The two are no longer on civil ground, despite enjoying a friendly reunion very recently.
Finding a Bravo man for Shannon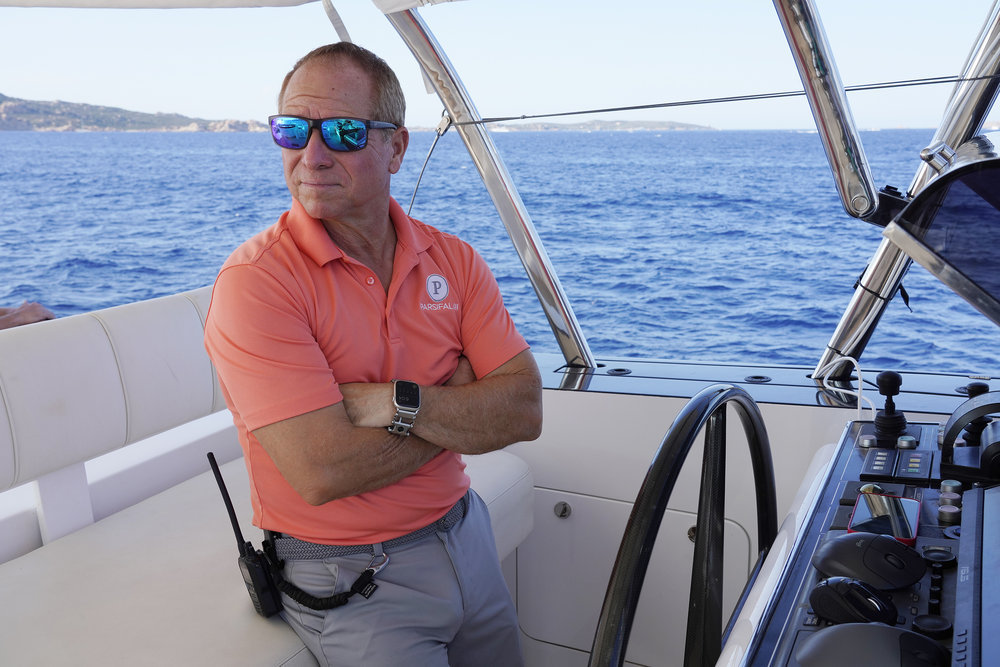 When WWHL host Andy Cohen suggested that Captain Glenn Shephard from Below Deck Sailing Yacht might be a good fit for her, Shannon was quick to respond, "Andy, I will say, I did grow up on boats." I wonder if Captain Glenn saw this and is interested. Be careful, Glenn. Shannon can be a hot mess. Then again, isn't Glenn already happily taken?
Moving on, Andy said, "Last [time] we saw you, which was a couple of months ago, it seemed like … your relationship with David [Beador, Shannon's ex-husband] was very civil. Has that continued?" Shannon and David had connected following his split from his current wife, Lesley Beador. They even attended the high school graduation of their twin girls Adeline and Sophie together.
"No," she answered curtly. When Andy said he was sorry to hear that, she said, "It's okay." But she looked sad. I know she was hoping to continue a friendly relationship for the sake of their three daughters.
Real Housewives of Orange County continues Wednesdays at 8/7c on Bravo.
TELL US – DO YOU THINK SHANNON SHOULD GO FOR A YOUNGER BRAVOLEBRITY? DO YOU THINK SHE AND CAPTAIN GLENN WOULD MAKE A GOOD COUPLE IF HE IS NOW SINGLE? WERE YOU SAD TO HEAR THAT SHE AND DAVID WERE NO LONGER ON FRIENDLY TERMS?