The ladies of Real Housewives of New York Season 14 have already made an impressive mark on the Bravoverse. Some fans love the reboot, while others have nothing but complaints. However, for whatever the reason, viewers are certainly buzzing about the RHONY Season 14 cast. 
This extra attention is likely having a big impact on the housewives' social media followings. While some of the Season 14 housewives have been influencers for years, with a hefty follower count, others have a (relatively) small following.
Regardless of whether the housewives are deemed controversial or beloved, their follower count is going to continue to rise. But how do the Season 14 ladies rank against each other? Here are the RHONY Season 14 housewives ranked from least to most Instagram followers. However, based on how the rest of the season plays out, these rankings could certainly change.
Jessel Taank – 56.4K
At the bottom of the list is publicist Jessel Taank with just over 56K followers on Instagram. So far this season, Jessel has been somewhat overshadowed by some of her fellow housewives. However, in recent episodes, she's found herself more at the center of the drama.
Whether it's her grandiose preschool plans for her two sons or bad-mouthing Tribecca to a hardcore New Yorker, Jessel is certainly stepping up her game on Season 14. As a result, Jessel's follower count is also growing. She may have the lowest follower count of her castmates, but she gained several hundred just while I wrote this article, which is a good sign of things to come.
As her personality becomes more fleshed-out as the season progresses, the sky's the limit for how many followers Jessel can gain.
Ubah Hassan – 123K
It's almost surprising to see Ubah Hassan so far down on the list, though at 123K followers, she still has more than 60-thousand over Jessel. As a model it's not too surprising that Ubah's follower count would be hefty even before making her debut on RHONY.
Not all of Ubah's antics have gone over well with fans—her canned food theft from a restaurant, for instance, seemed both inappropriate and staged. However, she's overall been a very welcome addition to the Real Housewives franchise. Ubah's personality always shines through, and it's nearly impossible to not find her charming. She seems to be a great friend, even getting her castmate Erin Lichy decked out in diamonds for her 10th anniversary party. 
With all of Ubah's likability, it's very possible that she will surpass some of her fellow housewives on this list before the end of Season 14. 
Erin Lichy – 162K
Erin Lichy sits around the middle of the pack in terms of followers, with 162K currently. Though she is starting to become a more controversial housewife, her follower count is still steadily increasing.
At the start of the season, Erin's drama was fairly benign and entertaining, like when she didn't take her co-stars' appetites into consideration when serving them up a caviar bar—and nothing else—when they visited her in the Hamptons. But her behavior is starting to get on viewers' nerves more and more. Erin's anniversary party was a bit much and more than a little tone deaf, and her blow up at the other women while making christmas wreaths felt childish.
This isn't even taking into account the controversy surrounding Erin's past political support. Still, Erin has a solid follower count that is steadily growing. Who knows, if she cements herself as the season's top villain, she could gain even more hate-followers.
Brynn Whitfield – 218K
As the breakout star of RHONY Season 14, it's no surprise that Brynn Whitfield is sitting pretty with 218K followers. Brynn's personality seems to be equal parts bubbly and catty, which has made her an excellent addition to the cast.
Her flirty nature has made Brynn the center of drama more than once, but she's also a total riot and a joy to watch. From Episode 1, Brynn stood out from the pack, and her rise on Instagram was inevitable. Brynn's one liners are epic and her confessionals are always entertaining, but there's depth to the housewife too. She's opened up about the difficulties she experienced as a child, which makes her all the more relatable to viewers.
You can almost certainly expect Brynn's Instagram follower count to grow, though it may be some time before she reaches the upper echelon of her castmates. 
Sai De Silva – 526K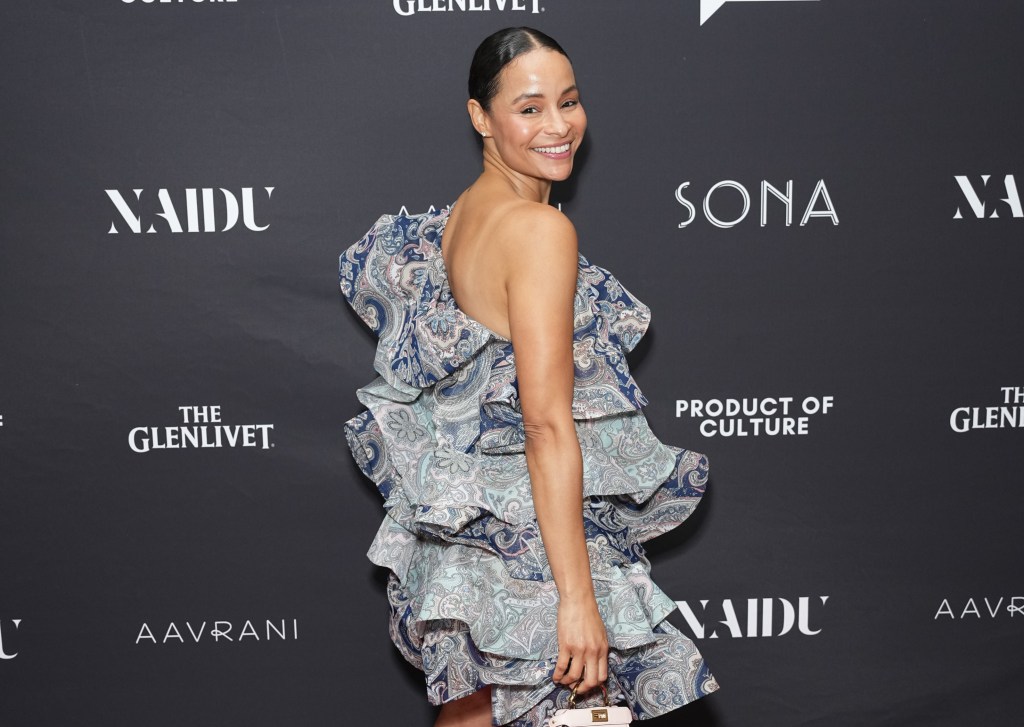 The RHONY Season 14 cast's followers get a huge boost once you get to Sai De Silva, who currently has 526K followers. It's not too surprising, given that Sai was a social media influencer long before she became a housewife.
As fans can tell from the show and Sai's Instagram content, her family is of primary importance to her. But a close second may be her appetite. Sai is constantly getting hangry, often as the result of Erin serving up too little food. On RHONY, Sai is always sharp-tongued and never hesitates to say what's on her mind. It could be part of what's made her so popular on social media.
Sai may have one of the highest follower counts of her castmates, but she might want to watch her back, because some of the other housewives could creep up on her.
Jenna Lyons – 554K
Sitting at the top of the pack is Jenna Lyons, with 554K Instagram followers. The style maven likely built up her follower count over many years as a pivotal member of the fashion industry. Now, as a popular RHONY Season 14 housewife, Jenna's Instagram is poised to explode.
Though Jenna's opulent wardrobe leaves even her fellow housewives speechless, she's surprisingly one of the most relatable cast members. Jenna is quirky and self-deprecating, and has been refreshingly open about her experience as a gay woman discovering her sexuality. It's no wonder that she has the most followers of any of her castmates, and she's gaining more every minute. While writing this article Jenna's follower count jumped by 2K.
Not only does Jenna have the most followers, based on her likability, she'll probably continue to attract more followers than any of the other RHONY Season 14 housewives.
TELL US – WHICH OF THE RHONY SEASON 14 HOUSEWIVES DO YOU FOLLOW ON INSTAGRAM?