Any Real Housewives of Orange County viewer can't deny that Heather Dubrow is rich. Like, it truly sometimes feels overwhelming to see the amount of wealth she and Terry Dubrow have accumulated with their empire. I find myself pausing the TV to gawk at her clothes or items in her home. Viewers also watched the couple build their dream mansion for years, only to turn around and sell it during the latest season.
Heather and Terry are moving onto a new phase of life — being almost empty nesters. They purchased a sweet apartment in Los Angeles that is nothing to scoff at. However, it was shocking to hear that Heather would be selling her home after carefully crafting it for so many years. Truly, it feels like a death in the RHOC family.
Heather's home sale was a major plot point during the latest RHOC episode. The scene featured a cameo from Josh Altman and Heather Altman from Million Dollar Listing Los Angeles, who would obviously be selling Chateau Dubrow. The pair revealed a bit of insight into the sale and just how much Heather and Terry would be pocketing for their real estate venture.
Heather and Terry have F-you money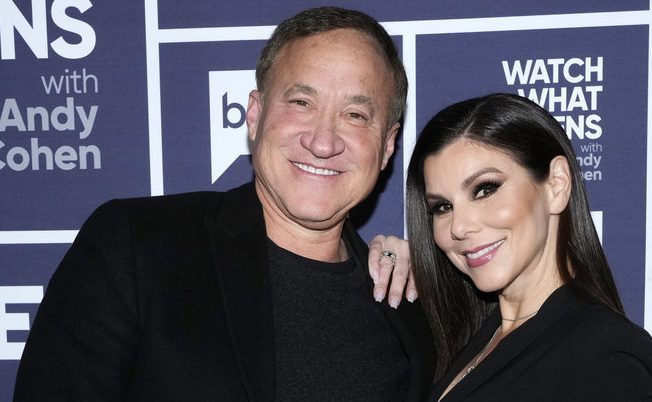 Josh and Heather visited Chateau Dubrow during the episode to talk about the home sale. Josh revealed an interesting tidbit that the sale is the third-highest ever in the history of Orange County. "I see the best houses in the world. I haven't seen a house like this throughout my career," Josh said.
In total, that's $55 million for Heather and Terry to add to their mountain of money. Terry didn't hide that he was totally stoked. "$55 million isn't 'f*ck you money,' it's 'f*ck everybody you've ever known money,'" he said in a confessional. That's one way to put it. Heather celebrated with Champs, so it was just another regular Tuesday for her.
Real Housewives of Orange County airs Wednesdays at 8 p.m. on Bravo.
TELL US – WHAT DO YOU THINK ABOUT TERRY AND HEATHER DUBROW'S MASSIVE HOME SALE? ARE YOU SAD TO SEE THEM MOVE OUT OF THE ICONIC REAL HOUSEWIVES OF ORANGE COUNTY MANSION?