Some Bravo fans had muted expectations for Season 14 of Real Housewives of New York City. The reboot had an entirely new cast. The previous season clearly demonstrated why the show needed to be retooled. I was pleasantly surprised by the new RHONY. It felt fresh and fun again. Although we have a new cast, some apple-holders were delving deep into the drama. So, which RHONY Season 14 housewives are already giving off villain vibes this season?
Sai de Silva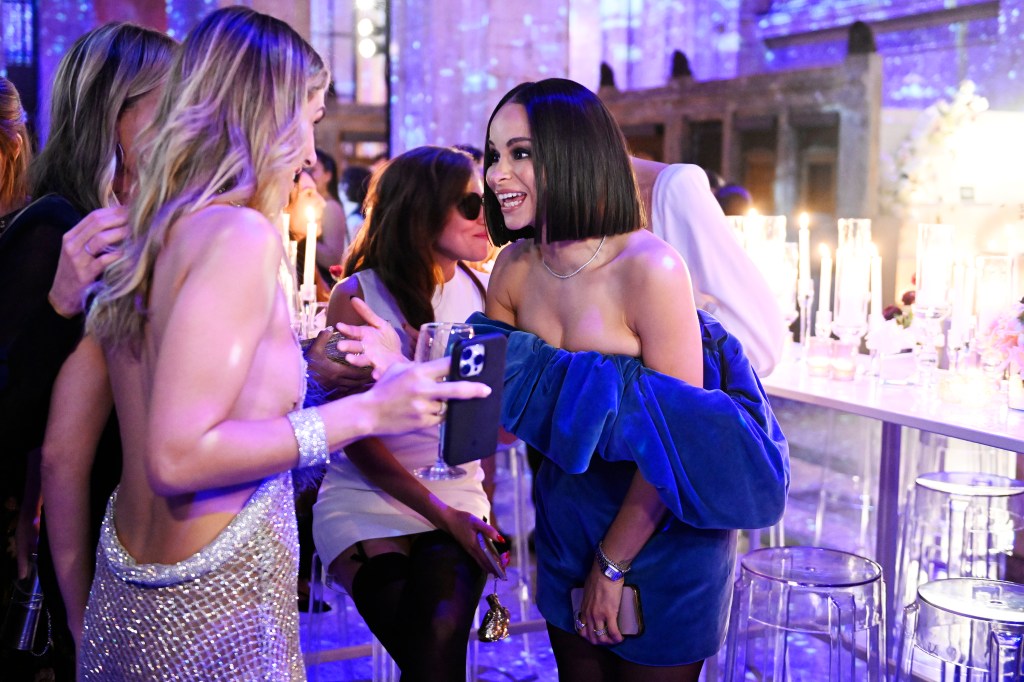 Sai de Silva called herself "the baddest apple" in the cast.  This influencer and mom always speaks her mind. Even if she is blunt or cutting.
She and Brynn Whitfield didn't want to be seen at the restaurant where Erin Lichy made a reservation for the group. They said that they were going home, but instead hit up another restaurant for dinner. If they hadn't posted it on social media, Erin wouldn't have known.
Then Sai insulted Erin by allegedly dissing the cheese on her charcuterie board. But the influencer vigorously denied that she hates cheese. During the RHONY Season 14 housewives stay at Erin's home in the Hamptons, Sai complained about being hungry. Repeatedly.
And she dipped out of Erin and Abe Lichy's vow renewal to get some dinner. The moral of the story is you don't want to see a hangry Sai. Or else, you might not be seeing her for long. She will be off to a restaurant to grab a bite.  
Jessel Taank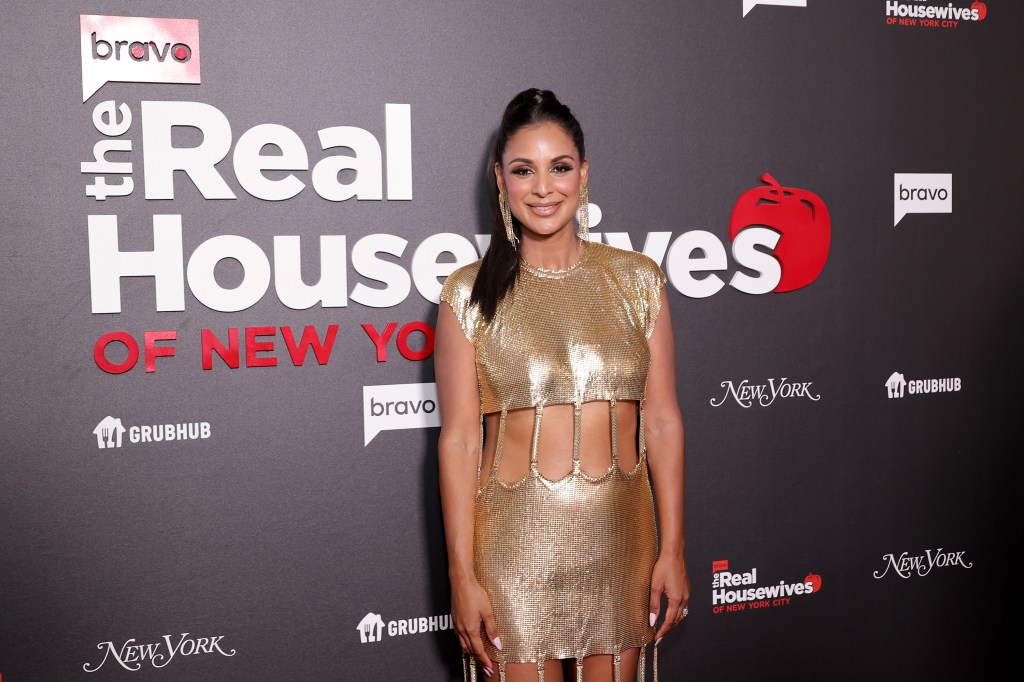 Jessel Taank is a fashion publicist with two adorable twin boys. She is also the first Indian housewife in the franchise.
She is known for speaking her mind, which often landed her in a heap of trouble. In the Hamptons, she complained to Erin about being too cold and not having Wi-Fi.
When Jenna Lyons gifted Jessel some lingerie, she wasn't a fan. "I feel like a f*cking Christmas tree," Jessel said of the green and black nightgown. "I absolutely hate it…This is not my vibe at all," she told Jenna. Of course, Jenna's feelings were hurt.
Jessel suggested to Erin that they meet for coffee once they were home from the Hamptons trip. She met Erin in her Tribeca neighborhood and mentioned that the area was "really up and coming." A flabbergasted Erin replied, "It's like the most expensive zip code. Not that I'm saying that for me … It's already there."
When Erin pointed out that perhaps Jessel was used to being pampered, Jessel became annoyed. She slammed Erin for not acknowledging that she had returned to work. But Erin claimed that she didn't know. When Jessel implied that Erin didn't support working women, Erin was irritated.
"Yeah, definitely not on the same page. I don't have time for fake friends," Jessel remarked. "So, cheers to that." She didn't even say goodbye to Erin before departing.
Jessel Was Just Being Funny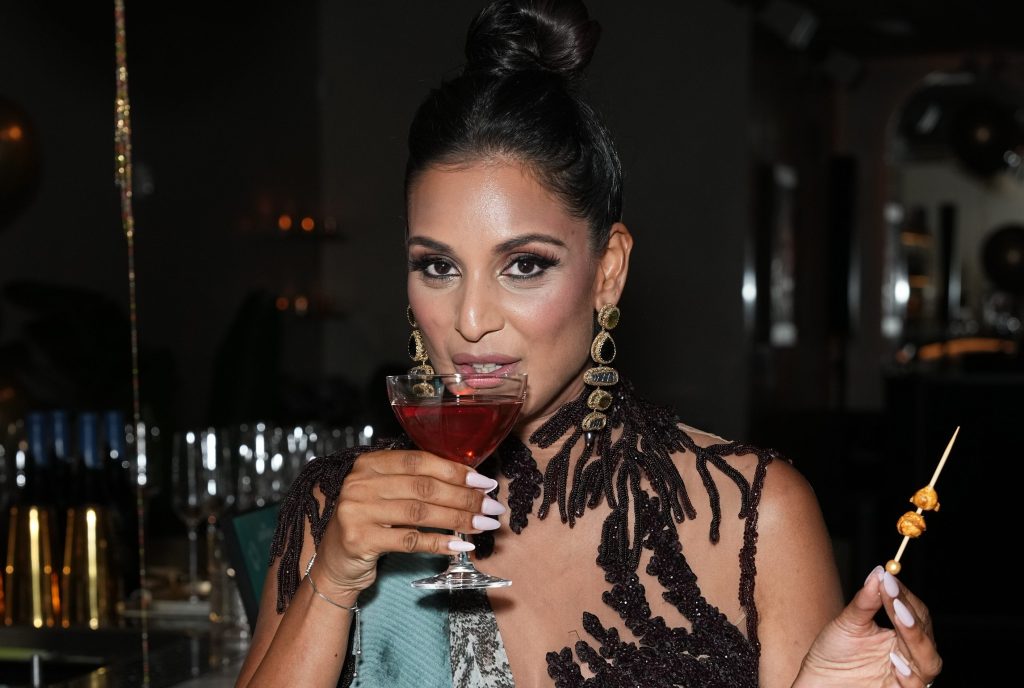 Meanwhile, Jessel chalked up other's perceptions of her to her British humor. "There was a big cultural disconnect. I feel like I've lived in the United States long enough, but I'm still very sarcastic and dry," she explained.
Well, that doesn't explain raging about Jenna's gift and even complaining that her mom sleeps too late in the morning. Her mom is, after all, helping care for the twins. Maybe Jessel's villain title is more on the mark than she would care to admit.
Erin Lichy
Erin is a hard-working mom of three and works in real estate and interior design. She already came in with her pot-stirring skills on point. At Jenna's party, instead of confronting Brynn right away about "cheese gate," she let her co-star squirm and suffer until they talked it out. Sort of low-key evil, right?
Then Erin planned an extravagant vow renewal ceremony. While she was worried that Brynn would flirt with her father, she should have kept an eye on her husband, Abe.
That's right, Brynn flirted with "Abe the Babe" at his own vow renewal ceremony. She teased him that she was single if he and Erin ever divorced. Then, because the couple never said their vows during their wedding, she joked that they weren't actually married.
Jessel witnessed the incident and thought it was harmless. But when Abe filled Erin in, she was disgusted. First, Abe went from telling his wife it was silly, to agreeing that it was unacceptable.
Erin was also infuriated when Sai slipped out of the party without saying goodbye. Yes, Sai was in starvation mode and looking for a worthy meal. As a pescatarian, pigs in a blanket weren't cutting it.  
And when Erin found out that her RHONY co-stars were talking during their vows, she was pissed. It was actually during all the speeches. So many speeches.
A Not Very Merry Erin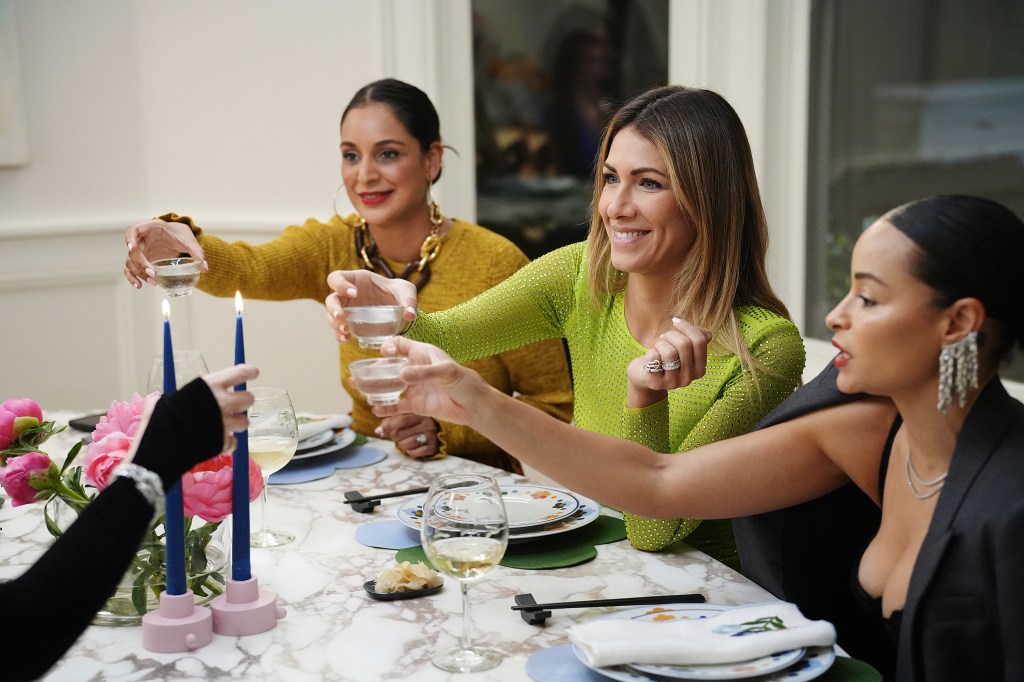 When Brynn hosted a festive holiday gathering for the group to make wreaths, Erin had one objective. "I decided to go to this wreath-making [activity] because I'm pissed off. I want to ruin her party, just like she ruined mine," Erin stated.
Once she arrived, she called out Sai for being rude and pulling an "Irish goodbye" at the party. But she really went after Brynn.
"What you did was horrendous," Erin said. Jessel and Sai explained that Brynn was joking. But when Brynn called the soiree "f*cking boring," Erin had enough. She stood up and told the other RHONY Season 14 housewives she was done. As they begged her to return to the table, she tossed a merry, "You guys all suck" over her shoulder.
Erin was serving straight-up villain vibes. And I'm here for it.
TELL US – DO YOU THINK THAT ERIN IS GIVING OFF VILLAIN VIBES? WHO DO YOU THINK IS GIVING OFF VILLAIN VIBES? DOES A REAL HOUSEWIVES FRANCHISE NEED A VILLAIN?