Real Housewives of New York star Sai De Silva is passing the buck. She blames her feud with castmate Brynn Whitfield on Somali model Ubah Hassan.
"Ubah's the catalyst," Sai said on September 7. "I think what happened is because of [her] … No one saw that coming, did they?"
The New York content creator joked that the Season 14 drama isn't her fault, "I'm telling you!" But she's willing to take the heat "for the team."
Did Ubah stir the pot?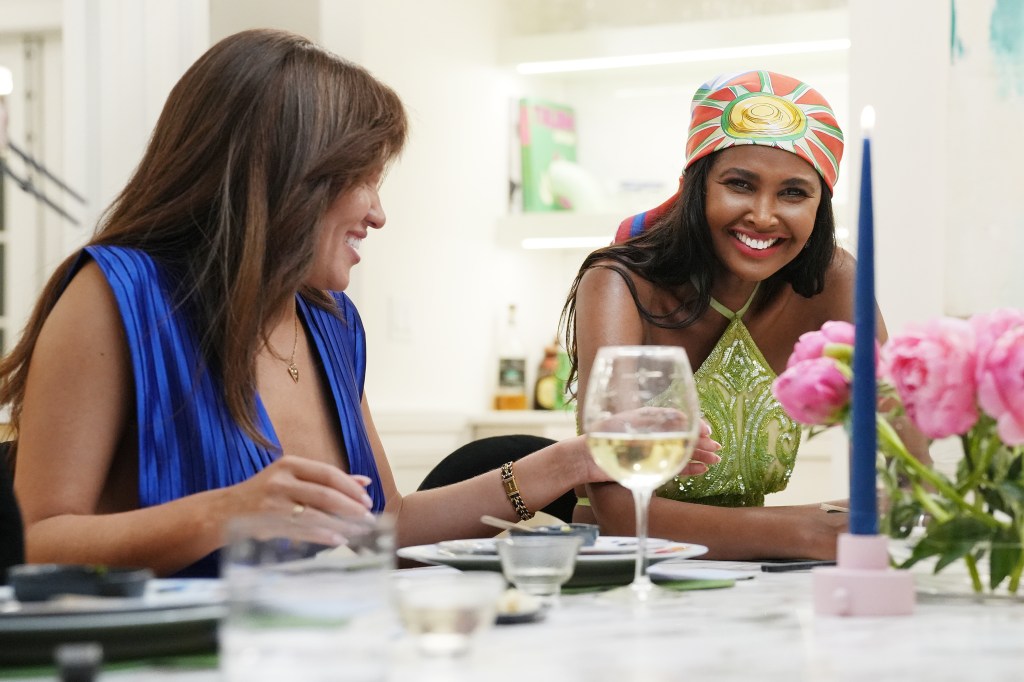 Even though at first glance she seems so sweet, Ubah comes equipped with a spoon. And she's not afraid to use it.
Seeming to admit her guilt for stirring the pot, she texted Sai, "Thank you for taking it for the team."
"You are the f*cking team!" Sai replies. "I'm always taking it for Ubah around here."
Sai and Brynn are currently not speaking after the brand marketing consultant allegedly shared a secret about Sai on camera. The mom of two says she was "disappointed" that Brynn brought up a subject she had not planned to talk about on the show.
"We had a bit of tension toward the end of filming," Sai revealed in August. "There were just some things that I kind of told her that I wish she wouldn't have said."
"I'm such a girl's girl," the New York native says. "I'm very loyal. [But] I shouldn't have said it to her in the first place." Even though the information she shared with Brynn "wasn't something that was overly big," she still regrets telling her.
"I shouldn't have shared it," she says. "[But] it felt like a circle of trust at that moment, and she kind of broke that circle of trust … I was very disappointed."
Loose lips sink friendships
The revelation of the secret causes a blowup between the two friends, foreshadowed in the RHONY Season 14 mid-season trailer. Brynn sets things off after sharing the confidential information and then saying, "Sai told me."
Sai immediately reacts to the revelation, yelling, "That is f*cked up!"
Trying to justify speaking about the subject, Brynn claims that Sai "said it on camera."
But Sai strongly denies that allegation. "It was not on f*cking camera!" she screams at Brynn.
Could this be the end of their friendship? Only time will tell.
Real Housewives of New York continues Sundays at 9/8c on Bravo.
TELL US – WHAT DO YOU THINK THE SECRET IS THAT SAI TOLD BRYNN? WAS BRYNN JUST MAKING AN HONEST MISTAKE BY SPILLING THE BEANS? OR DO YOU THINK SHE WANTED TO EMBARRASS SAI?