The saying that someone is laughing all the way to the bank does not apply to Kim Zolciak's current situation, especially after it was revealed she and her husband, Kory Biermann, owe the IRS over one million dollars. The former Real Housewives of Atlanta star has been a walking contradiction since she first began appearing on reality TV, but lately, her hands-off attitude has become a lot worse. Kim Zolciak has decided to plunge her head into the sand, ignoring all of her impending debt. But that move will only hold off the debt collectors for so long. 
Kim Loves a Good Casino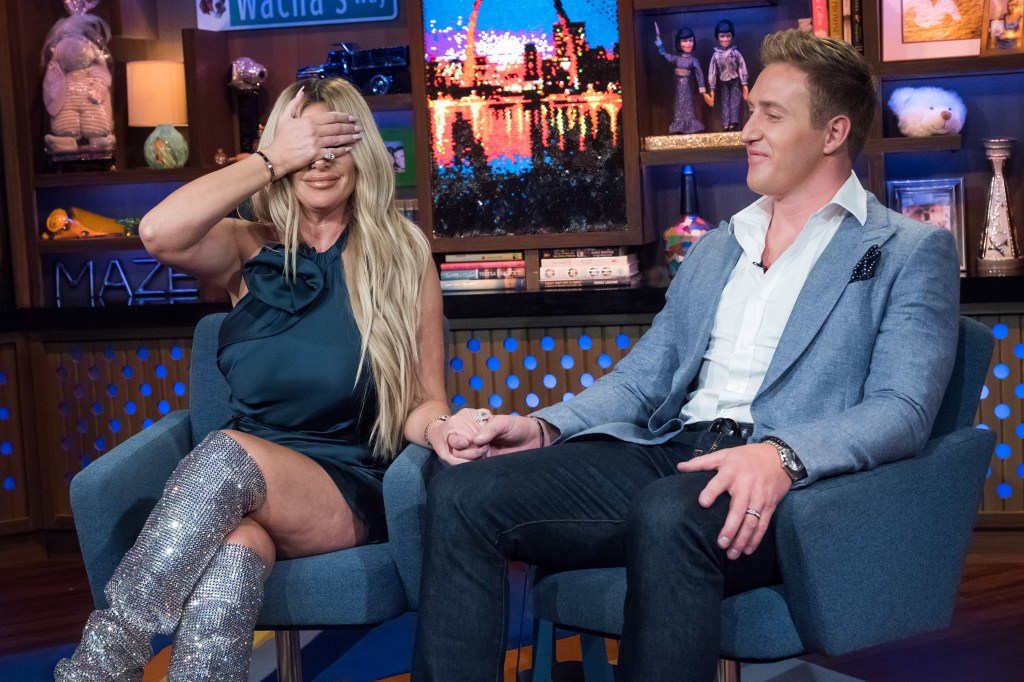 The Don't Be Tardy singer recently made a public pit stop at a casino where she won some major Benjamins. The posting of the trip came across as crass since Kim is currently going through a very costly divorce. In multiple legal filings, Kroy has stated that his wife had a significant gambling problem.
During a video shared by Radar Online, Kroy told the cops that Kim bet and lost $700,000 over two-and-a-half years. Kroy shared, "The total in the marriage was about 1.5 million dollars. She does it online illegally. It's probably been going on for pretty much our entire marriage, and it's gotten significantly worse."
So, knowing what her soon-to-be ex-husband is saying about her, why would she willingly play into that narrative? Showing up and showing out at a casino is one thing, but plastering her adventure online seems to be a middle finger to Kroy and other family members who think she has an addiction. 
Kim Is Keeping Everything Tight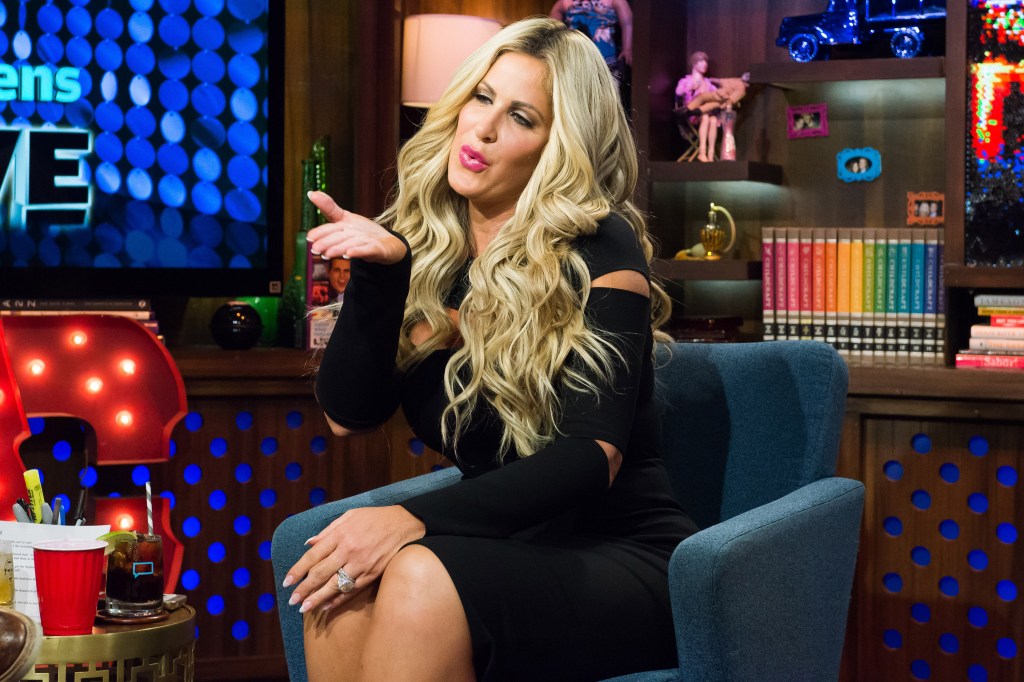 Even amidst her massive debt, Kim is still keeping up with her appearances. The wannabe singer is still attending her Botox appointments in Los Angeles, wearing her costly wigs, and prancing around in everything designer. An average person under the same circumstances might think about cutting back on costly procedures, but instead, Kim is continuing to act as if the IRS isn't on her case.
Kim's lavish lifestyle has always been a major storyline for her, but it is easy to see she has found herself on a hamster wheel trying to keep up with the Joneses. For years, the rumor mill has been hard at work about the couple's financial issues, but Kim always insisted she was living her best life. 
During the early seasons of RHOA, her life was funded by an older, wealthier man, Big Papa. Now, I don't think Kim is dumb by any means, but she could have become so accustomed to expensive taste that she has trained her brain to accept no other lifestyle. Again, a normal person would understand the gravity of the situation. Instead, Kim keeps flaunting what she has, including recently stepping out in a tight denim tube top and Christian Louboutin pumps. 
Kim Still Has McMansion Dreams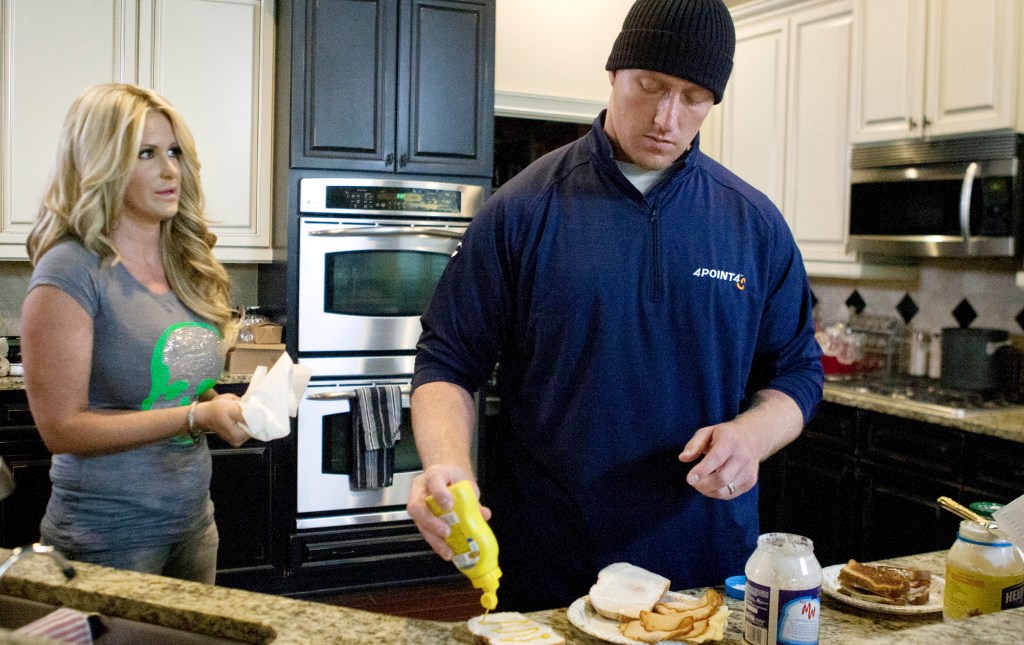 For some reason, Kim always struck me as the troop leader, Phyllis Nefler, from the 1989 movie Troop Beverly Hills. Phyllis was fearless, much like Kim, not taking no for an answer. Phyllis had it all but lost it after a divorce from her husband, leaving her, in the famous words of Robin Leach, with "Khaki wishes and cookie dreams." I desperately want to see Kim strap on her wilderness girl sash and start over, proving everyone wrong. However, I don't think I'll be getting my happy ending anytime soon. Thanks, Kim.
Instead, Kim once again has railed against authority, almost delusionally denying anything has gone wrong with the family's money. According to Kroy, the only way that their children are left with any money is if they sell their one-million-dollar Atlanta mansion quickly.
However, Kim is reportedly not cooperating. The former NFL player went to court to request an emergency hearing to get permission to put their house in Alpharetta, Georgia, on the market. Kim told outlets it was her idea to sell, but Kroy's attorney said she is posturing. Kroy has even been selling personal items to cover the mortgage.
Why Is Kim So Flippant About Her Debt?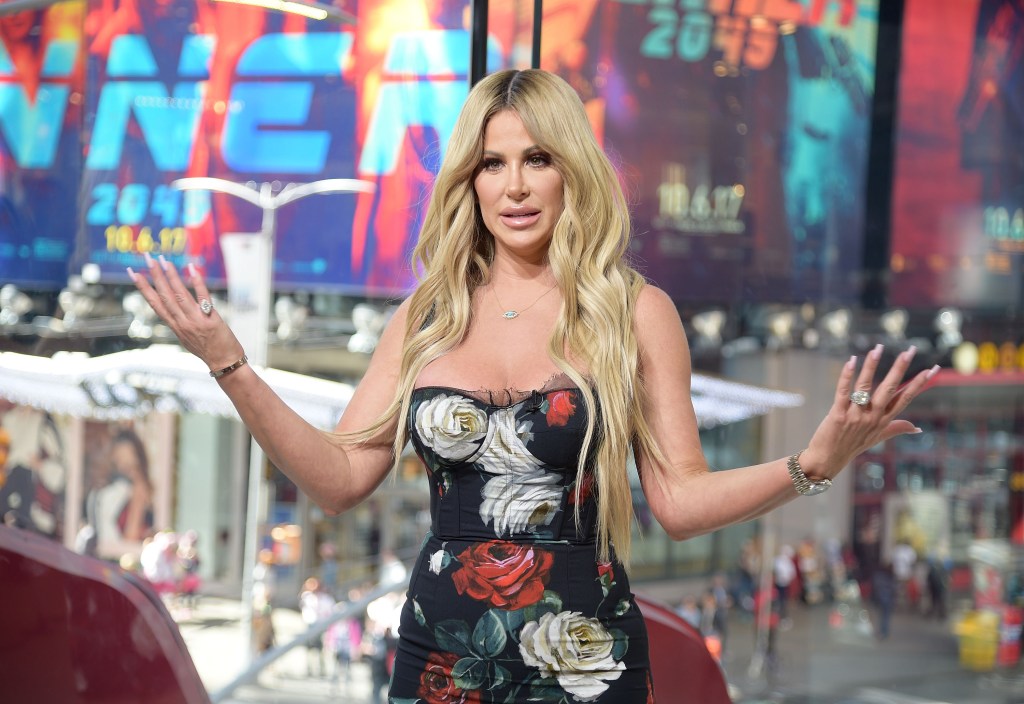 So why does Kim seem to be laughing in the debt collectors' faces? Well, truly, she is probably embarrassed by how her marriage has been failing. If she does have a gambling addiction, she could be in denial and not accept help. No one wants their life's regrets and bad decisions to be publicly blasted, but thus is the case with Kim.
While she may think that acting like she is having a great time is a PR stunt, it is genuinely just painting a bad picture of her, making many believe Kroy's version of the split isn't too far off. 
TELL US – DO YOU THINK KIM ZOLCIAK UNDERSTANDS THE GRAVITY OF HER MONEY ISSUES?