Fancy Pants, Heather Dubrow, star of the Real Housewives of Orange County, had viewers freaking out after a recent episode had the mother hinting that she may be calling it quits. After leaving the show in 2016, Heather returned in 2021 for Season 16 and gave the show an extra boost of drama. Now, she may be looking to shake things and the franchise up. 
Season 17 Has Been Rough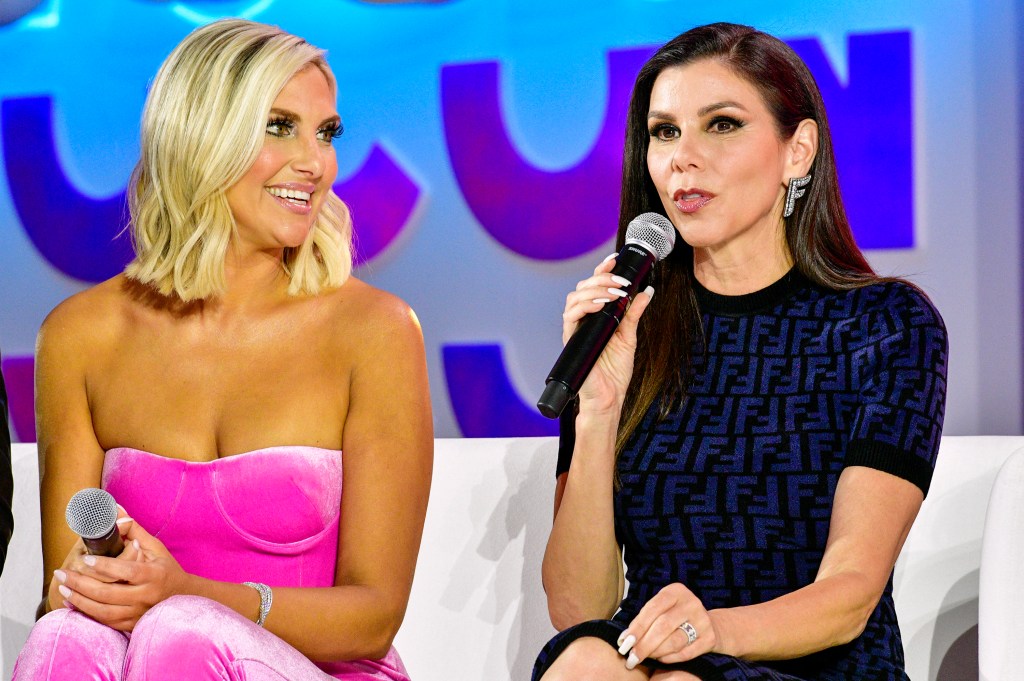 Heather has yet to make any official announcement regarding her status on the series. But fans would understand if she wanted to pack it in, mainly due to her ill-supportive friends.
Heather admitted early on that she was cautious of Tamra Judge and Shannon Beador reigniting their friendship, noting she didn't want to be left out of the fun. But sadly, that is exactly what happened. Tamra and Shannon have been inseparable from the former Cut Fitness owner, even sharing some of the bad-mouthing done by Heather—not very friend-like. 
She's Left Once, and She'll Do It Again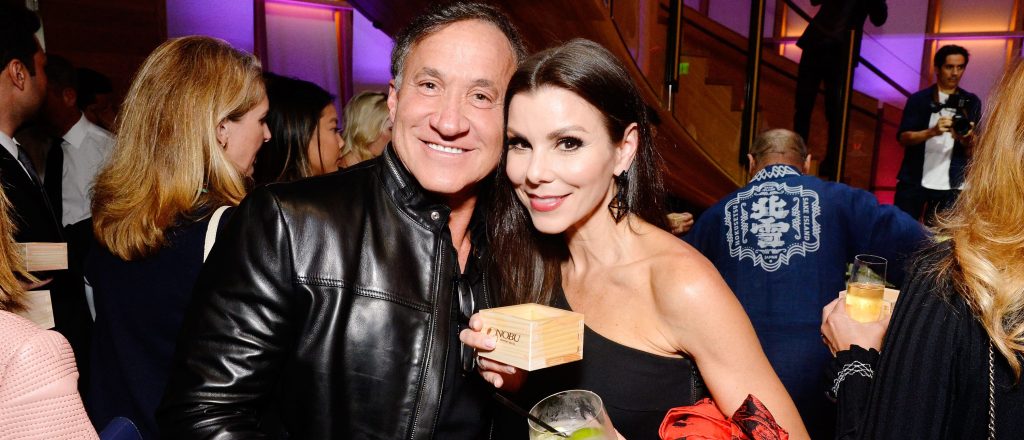 It wasn't that long ago that Heather decided to hand her her orange and move on from the RHOC. At the time, The HD Network CEO noted she wanted to take a step back to spend more quality time with her husband, Terry Dubrow, and children, Ace, Katarina, Max, and Nicholas.
Heather seemed to enjoy her downtime during her hiatus. However, now that she is almost an empty nester, she may want to step back and enjoy the last few years with her two youngest.  
Everyone Is Questioning Heather's Loyalty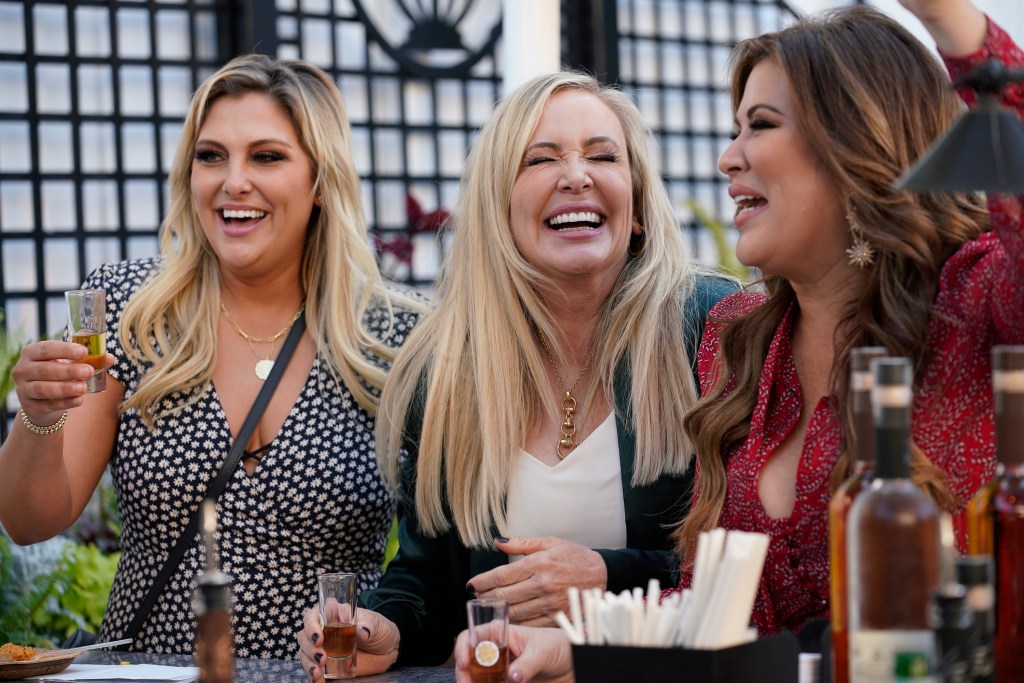 Heather has been fighting an uphill battle with many of the women since Season 17 started. Emily Simpson has been making sure to call Heather's arrogant attitude out continuously, which has not gone down well. Gina Kirschenheiter has been openly questioning their friendship after it was revealed that Heather hid the closing and selling of her home. Not to mention that Shannon was furious that Heather let information out of the vault about her relationship.
For multiple episodes, Gina has already started questioning the friendship, Shannon still is bringing up the past, and Emily seems to love aggressively interrogating the actor. Can't the women just be happy for Heather's success?
Honestly, it is exhausting; we would be tired if we were Heather, too. No matter how you slice it, Heather is coming off as sneaky. We don't think that is how she is in real life, so something isn't adding up. 
Heather Might Jump Ship to Beverly Hills
Without a doubt, Heather knows exactly what she brings to the table. Right before fans' eyes, she has transformed into the Queen Bee of RHOC and is everything the rest of the women wish they could be. Heather's uncanny ability to cut the women down to size both through her words and status is entertaining. It's left some thinking she could be an interesting fit for the Real Housewives of Beverly Hills. 
While speaking on the Today Show in June, Heather did peel back some layers of her orange. "We're only on Episode Three," she noted. "A lot could change. Look, in general, I've been doing this, whether actually on the show, taking a hiatus, or coming back, for about 12 years. I am incredibly grateful for the platform this has presented for me and my family. Having said that, what's the next evolution of me, my life, my family, my career—I guess time is going to tell."
Season 17 shows Heather and Terry buying a $14 million penthouse in the posh The Century building in Century City. Heather has claimed she wanted to be closer to the action and available for auditions, but fans think she could have another motive. If Heather were to switch series, she would still be a big fish in a little pond.
Would Switching to RHOBH Be a Good Move For Heather?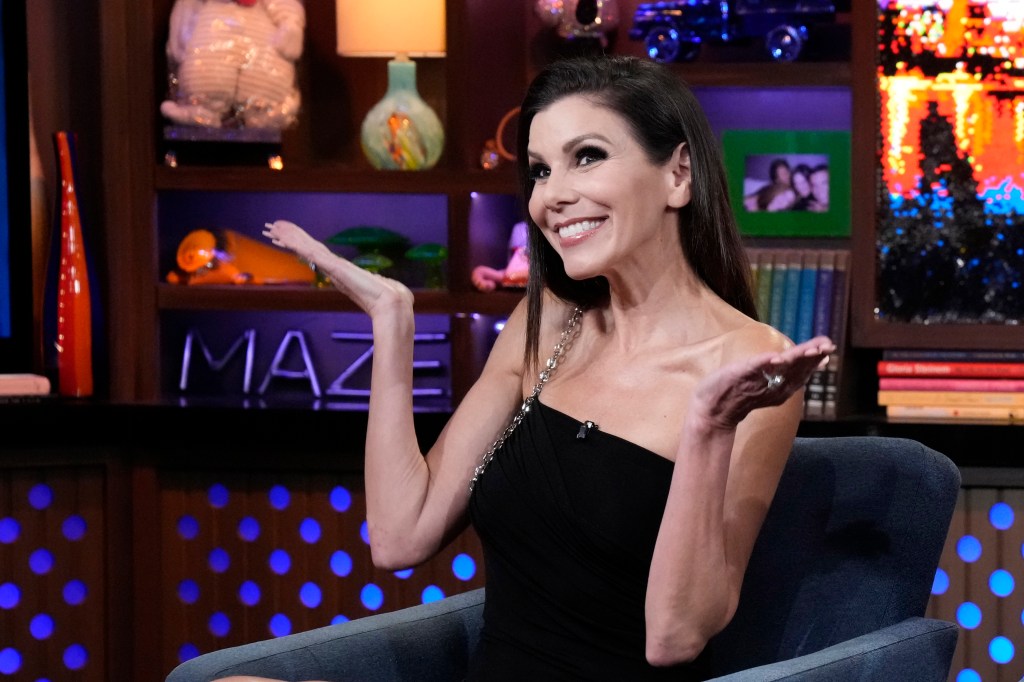 Her only competition monetarily would be Kyle Richards. But the question remains—is the grass really greener in the 90210 zipcode? While Heather would be leaving the drama that is Shannon and Emily behind, she would be befriending Erika Jayne, who may not be the kind of friend she is looking for.
However, with Sutton Stracke, Crystal Kung Minkoff, Garcelle Beauvais, and Dorit Kemsely, Heather would easily be rubbing elbows with a cast more her speed. 
TELL US – DO YOU THINK HEATHER DUBROW WILL MAKE THE LEAP TO RHOBH?