FOX's Special Forces: World's Toughest Test will not be a saving force for Tom Sandoval, especially since he loves playing a game. The intense reality show is based on what it takes to become an SAS soldier and is unlike any other test in the world. Tom and other celebrities will be expected to be a top recruits with exercises that include heights, water, and air. The directing staff comprises ex-special forces operatives who won't be lenient on anyone, especially Tom.
The Vanderpump Rules star seems to be hoping that the grueling competition show will bring him redemption. Unfortunately for Tom, no amount of jaw-dropping physical challenges will undo the damage that Scandoval did to his reputation.
You Can't Trust a Cheater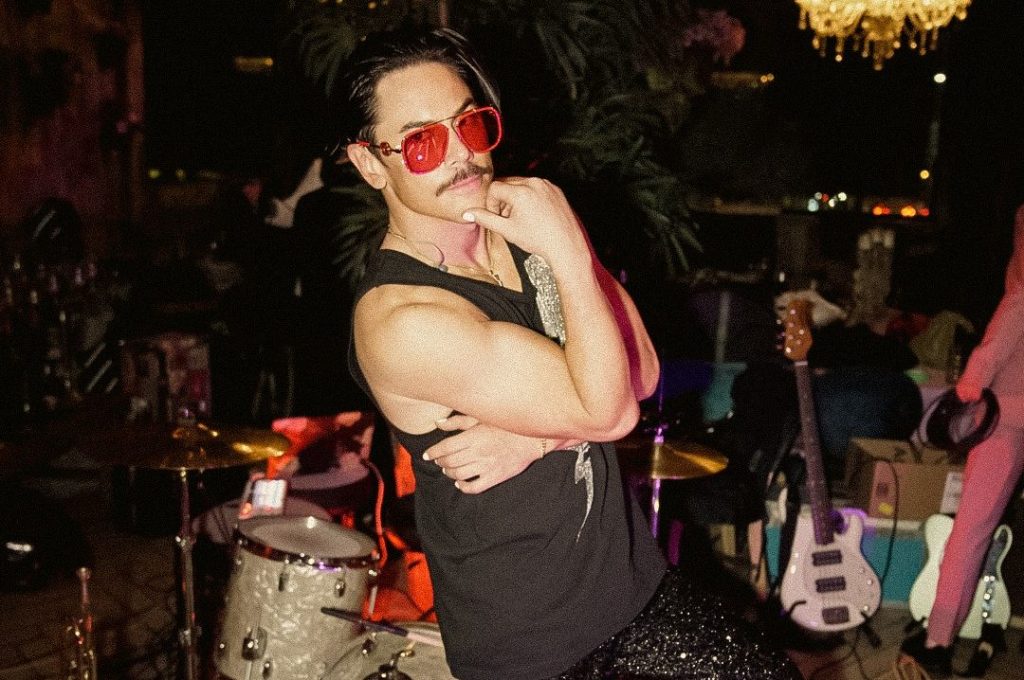 By now, even the most secluded humans are aware of Scandoval and how Tom manipulated the woman he was with for nine years to have a roll around with Rachel Leviss. So it won't be surprising that the staff team will try to pick Tom apart for the cheating scandal. Any special forces team knows you have to be able to trust your group completely, or the mission fails. However, Tom has repeatedly proven that he is not a reliable teammate.
The TomTom co-owner has told lies for years, which have included cheating on Kristen Doute and Ariana Madix, covering up for Jax Taylor's indiscretions, and leading Rachel on. None of these coverups would make any of his Special Forces teammates comfortable in a life-or-death situation. If anything, the stress will only force Tom to figure out even better ways to lie.
Tom Is a Manipulator
While most of us don't have a Ph.D. in psychology, Tom doesn't come across as being the brightest crayon in the box. He keeps finding himself in trouble for the same issues. However, over the years, Tom has become a master manipulator.
In the Special Forces trailer, he even tries to convince directing staff that he wants to atone for his sins. Give us a break! Tom is seen sitting with the directing staff, saying, "The whole country hates me. I had an affair, and I want to take a beating." For months, Tom has been playing the victim, and it seems like he has taken his act on the road.
But don't stress; the directing staff are known to sniff out the bullshit when they hear it. The next scene shows Tom getting his wish, as he appears bloody and bruised from a winter warfare training exercise. Each course is meant to test the recruits to see if they have what it takes to endure the sub-zero temperatures and assault courses. Tom may try his best to play the long mental game, but our guess is he will tap out halfway through. 
Did Tom Hoodwink the Special Forces Cast?
In an interesting plot twist, it seems like Tom was on everyone's radar, including his fellow castmates. Tyler Cameron, formerly of The Bachelorette, spoke out on Just B with Bethenny Frankel about what type of guy Tom was while filming. Tyler noted that he was around Tom often, sharing he was an "interesting guy." He went on to say, "Here's what I'll tell you about the show—the show strips down everyone to their core, right? And I think watching the show, you'll have a different opinion on how you look and perceive people. Because Tom had a lot of shit talked to him, a lot of hate."
Tyler continued, "My views and perspective of them changed. I think Tom f****d up. Tom did something you should never do. You should never cheat on your woman. We all know that. The problem is Tom did it, and it's broadcasted to millions of people, and the pile-up and the cancel culture we live on. He cheated, but it was treated like murder."
Bethenny asked if Tom is a good guy who just did bad things, and Tyler noted, "He looked out for everyone on the show. He would help out. You wouldn't ask for his help, and he would be helping you out. He was a guy who, when you're doing this, you need each other, and he was there for everybody that needed him. Tom makes mistakes; we all make mistakes on that show."
The premise of Tom being a good guy doesn't sit well with trolls who have only known the singer to be a putz. Only time will tell if Tom has turned over a new leaf or become one hell of a chameleon. 
TELL US – DO YOU THINK TOM WILL LAST IN SPECIAL FORCES?