Season 4 of Real Housewives of Salt Lake City is off to an incredible start, and it is reminding us why this cast stands out amongst the many Real Housewives series. Of course, there's a major elephant in the room this season, which is that Jen Shah is in prison for fraud. Jen and her legal woes were a major focus of the first three seasons, and it made for compelling television.
But it turns out RHOSLC has more than enough material without Jen Shah as the center of attention. After a disappointing Season 3, the show might be better than ever.
Mary Cosby Is Back and Better Utilized Than Ever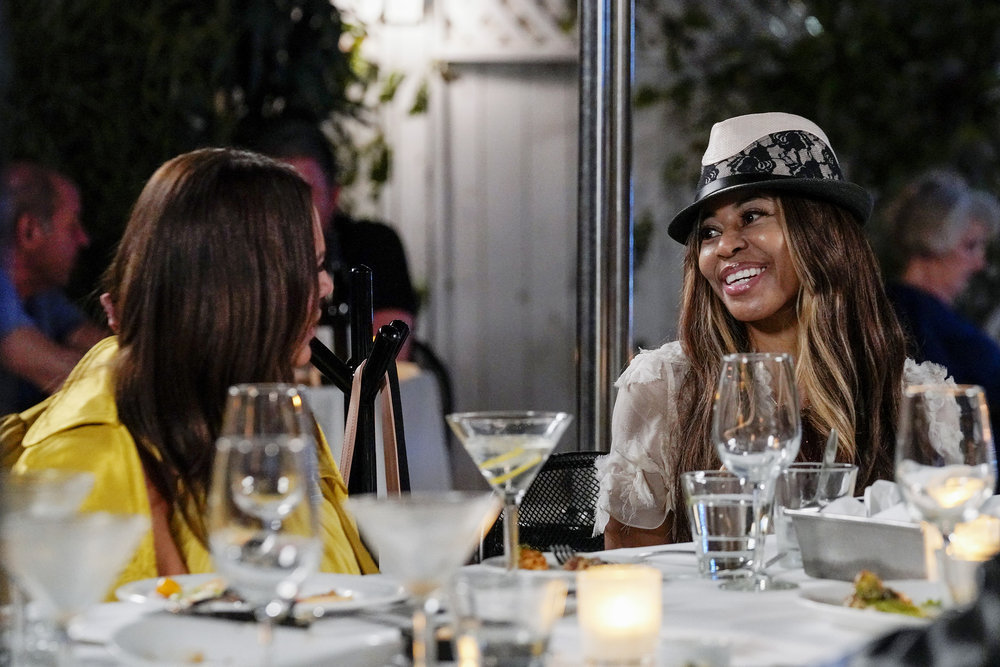 Maybe Mary Cosby was the show's secret weapon all along. After sitting Season 3 out, she returned part-time, as weird and sketchy as ever. If this show must have an alleged scam artist in the cast, at least Mary makes great TV.
She's given us so much this season already. Her rage texts to the other ladies! The obvious disdain for her husband/step-grandfather, and disinterest in whether or not her son is married! The story about her weird bird! Accusing Whitney Rose of calling her a pornographer! "Who's Angie?"
To be clear, a little of her goes a long way. We're still not sold on her returning full time. But in small doses, we can at least appreciate how funny she is.
A New All-Time Dinner From Hell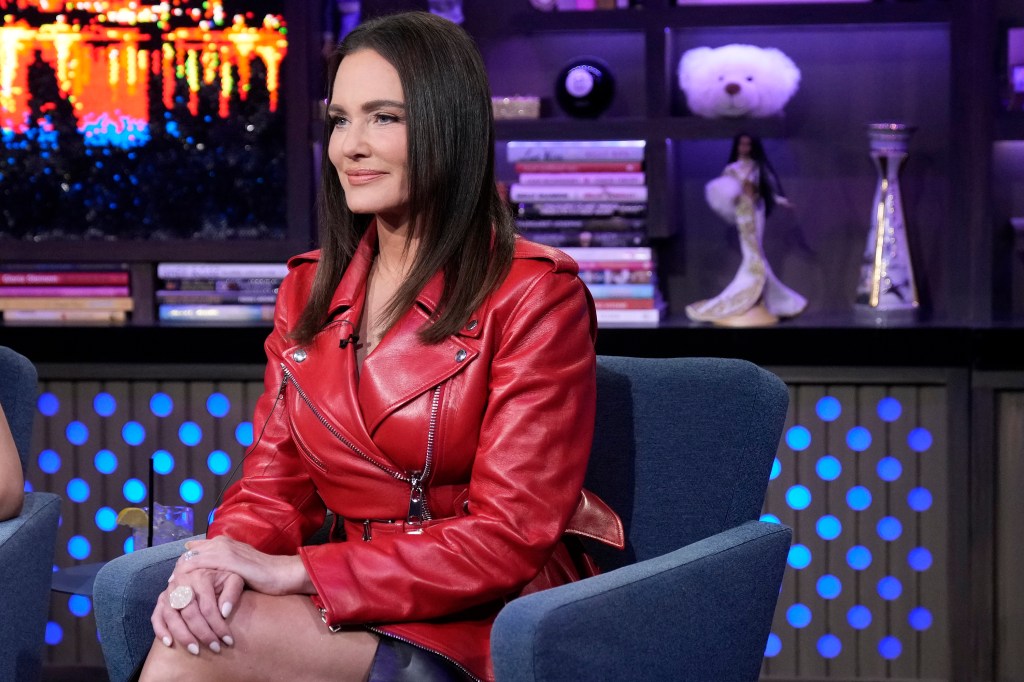 From RHOBH's Dinner Party From Hell to Aviva Drescher throwing her prosthetic leg on RHONY, disastrous dinners are a Real Housewives staple. Only a few episodes into Season 4, RHOSLC gave us one of our new favorite dinner disasters thanks to the feud between Meredith Marks and Angie Katsanevas.
Whitney clearly knew what she was stirring up by inviting Angie. And we're glad she did, because we've spent days repeating the funniest lines and impersonating Meredith's sudden British accent.
Between the silly outfits, Heather's five expresso martinis, and Chad, the waiter Meredith thought was security, it was an all-timer. We can't wait to see the fallout continue in upcoming episodes.
Heather Gay Is on the Road to Redemption

Former fan favorite Heather Gay had a major fall from grace in Season 3. She was already on thin ice with her blind loyalty to Jen in Season 2. And then the black eye saga happened.
With Jen out of the picture, Heather was able to stop being her lackey (and it appears she's been replaced by Jen's fellow inmate Elizabeth Holmes). Heather actually owns the mistakes she made with Jen, which is a good start towards redemption. She's also on better terms with Whitney.
That's not to say she's staying away from the drama, of course. Her comments about Angie sort of set off the dinner fight. And Heather's current feud with Lisa Barlow is at least a different type of conflict than we usually see on Housewives shows.
Maybe it was just easier to empathize with her after all those expresso martinis led to an extremely bad end of the night in the van. Even before then, we appreciated her uncontrollable giggles at Angie and Meredith's fight. That being said, though, she's got to stop referencing the black eye.
Monica Garcia Is a Great Addition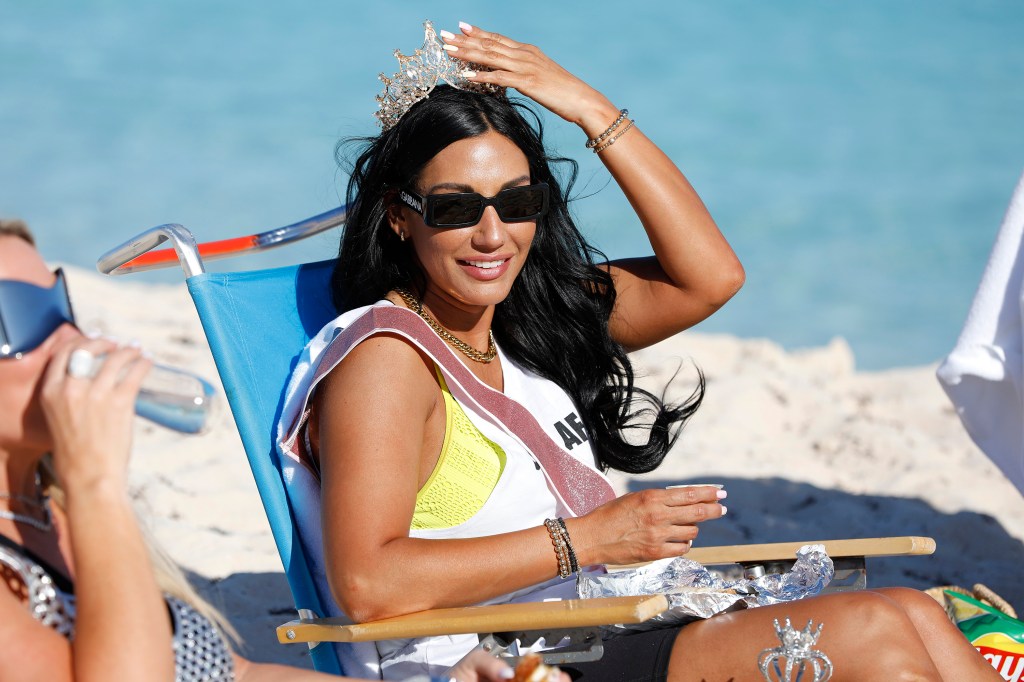 RHOSLC Season 4 newbie Monica Garcia entered with a hell of a backstory, even if some details are questionable. Not only was she formerly Jen's assistant, she also was a witness at the trial. And in her second episode, Monica casually revealed she was excommunicated from the church over an 18-month affair with her brother-in-law.
We're loving her chaotic presence, especially when she calls out the other ladies. At the dinner, she chastised them for acting like nanas. Given her financial struggles, we appreciated her pointing out Lisa's privilege. And she showed kindness by comforting a sobbing Meredith after the dinner fight.
Considering their history, we're sure there's no way Monica would be cast this season if Jen Shah was still on.
TELL US – HOW ARE YOU LIKING RHOSLC SEASON 4 SO FAR? DO YOU MISS HAVING JEN SHAH IN THE CAST?