Tom Sandoval wants his voice heard, and he's doing it with his very own podcast. The Vanderpump Rules star recently dropped the first episode of his Everybody Loves Tom podcast, and it was…a lot. Tom spoke about his band, the Scandoval fallout, where he stands with both Ariana Madix and Rachel Leviss, and more. 
On the podcast's first episode, Tom was joined by Jason Bader, the drummer of his band, The Most Extras, and his friend Kyle Chan, a celebrity jewelry designer. Both guests did their best to paint Tom in a good light, but whether they were successful is debatable. 
Here's what went down on Sandoval's inaugural podcast episode.
Tom Sandoval Quit Drinking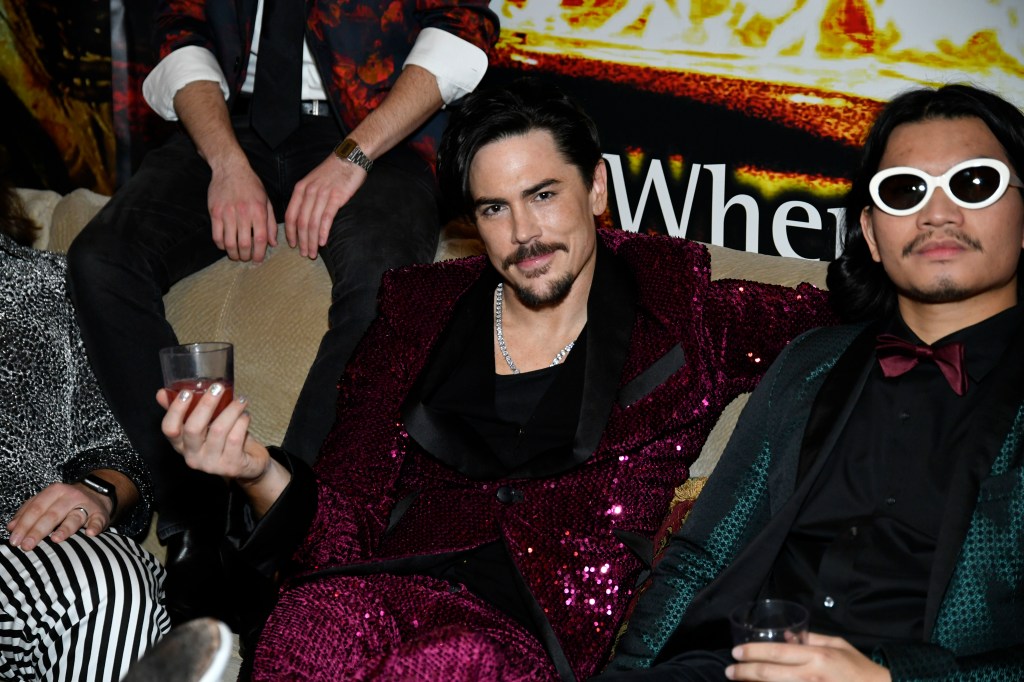 One of the first big revelations Sandoval shared was that he quit drinking after his affair with Rachel came to light. Tom said the last drink he had was on "April 5th or 6th," the same day that Rachel entered a mental health facility in Arizona.
Sandoval also shed light on how bad his partying had gotten before he decided to get sober. "I was kinda at the point where I was chain smoking cigarettes and drinking all day every day," he claimed. Jason Bader chimed in as well, revealing that their band's rider included three bottles of liquor (whiskey, vodka, and tequila), at least two cases of beer and one case of seltzer.
Apparently, Tom's nerves in the wake of Scandoval were so bad that before shows he would take three shots or pound three beers just to work up the courage to face the crowds.
After Scandoval, Sandoval Put His Energy Into Performing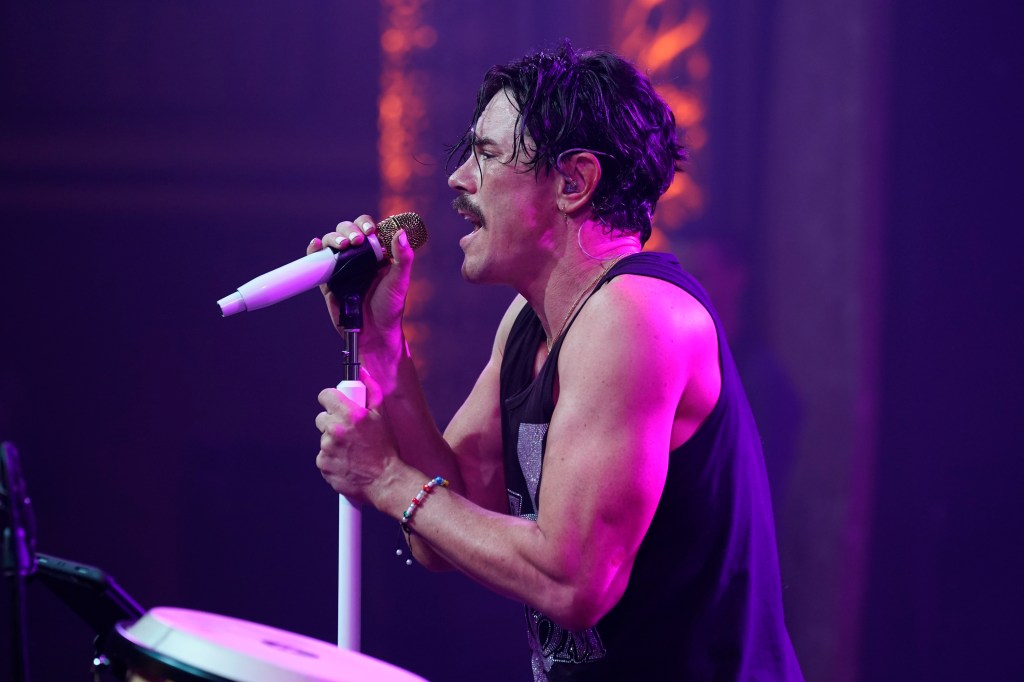 At the start of Tom Sandoval's podcast, the Vanderpump Rules star and Jason spoke a lot about what it was like touring after Scandoval broke. The two shared that the band was on the road most of May, and it was a grueling schedule. Tom Sandoval and the Most Extras played eight shows in 10 days in eight different cities, traveling around in a sprinter van and a U-Haul truck.
Despite the difficult touring schedule, Tom was glad for it. Sandoval said that after Scandoval broke he was "wallowing in misery" and not able to go anywhere without being hounded by paparazzi. "Quitting the drinking and going on tour might have actually saved my life," he claimed.
Sandoval Spoke About His 'Dark Days'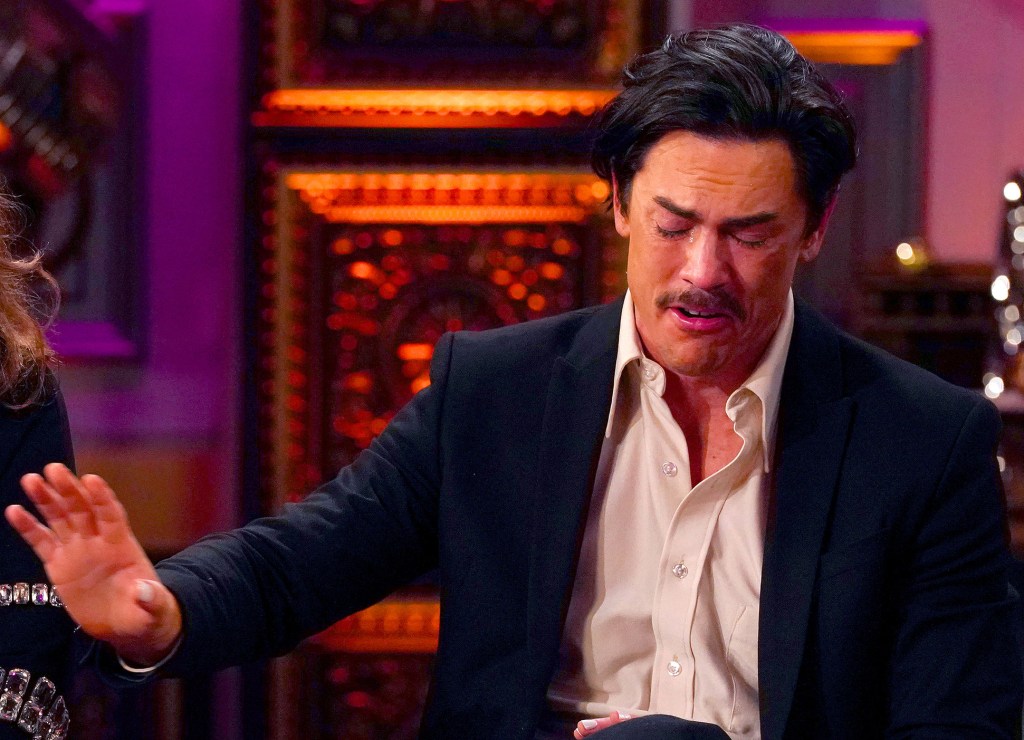 Though many fans are probably inclined to roll their eyes at Sandoval's supposed mental anguish, both he and Jason made passionate claims about how bad things got. The two described those times as "dark days" for Sandoval, who spoke about how hard it was to be portrayed as an "evil demonic character." 
"It really was like living like a fugitive," Tom lamented. "The feeling of like, being wanted for a triple homicide, like not being able to go anywhere, being followed, being harassed, just relentlessly." Sandoval claimed that "it did get really dark" and that there was a time when he went a week without showering or changing clothes.
Tom spoke about not understanding suicidal mindsets in the past, but his post-Scandoval depression changed that. "When you get into that head space," he said "it's a domino effect, your world starts collapsing on itself and you cannot see outside of your feelings."
The Last Time Sandoval Spoke With Rachel Leviss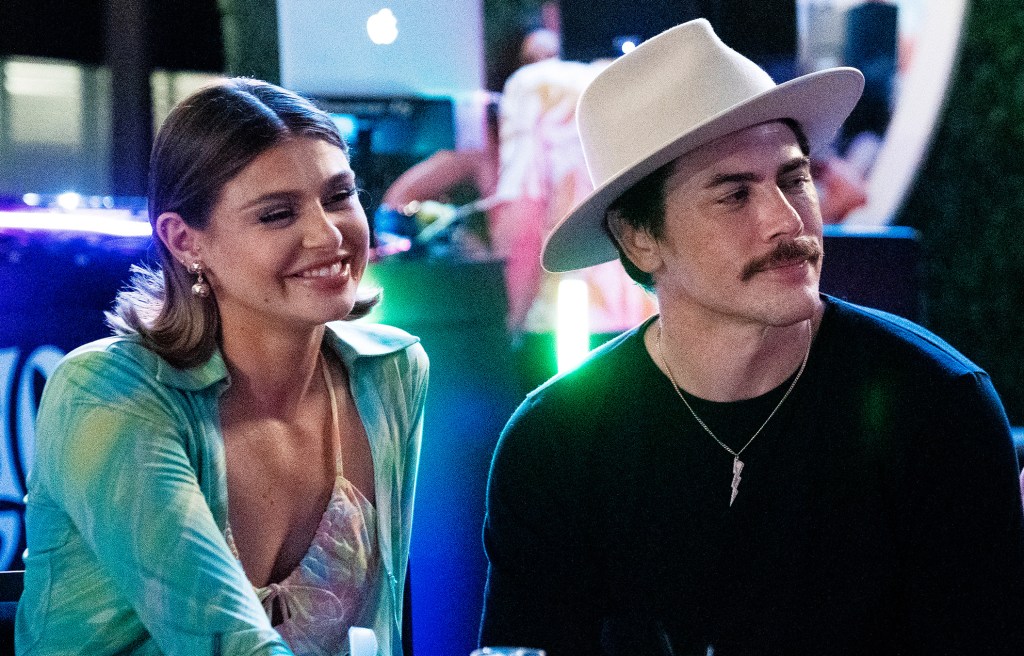 On Tom Sandoval's podcast, the Vanderpump Rules star also went on record about the last time he spoke with Rachel, claiming it was sometime at the end of June. But that's not all he had to say about his former fling.
Rachel was definitely not painted in a good light in this episode, and Tom made it seem like he was a sad puppy dog she was stringing along. He claimed that when the affair first came to light, he and Rachel were "talking to each other all the time." But after she checked into the facility, Sandoval said he was "at her beck and call in a sense" because she was only able to call him once or twice a day.
Frankly, with her being in a mental health facility, where she's supposed to focus on her OWN mental health, Sandoval should have felt lucky to have daily contact with her at all. He added that the calls became less frequent, sometimes not hearing from her for a few days or a week at a time, which he said "would really affect my mood."
Sandoval Painted Rachel as the True Villain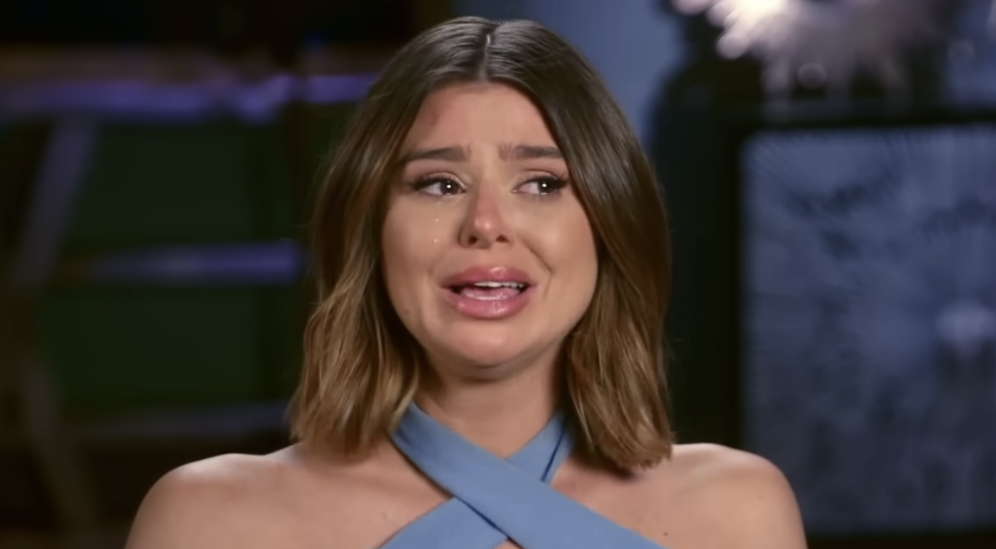 Rachel has also gone on record via podcast about her side of the story, which Sandoval seemingly took offense at. "A couple things that really hurt my feelings is her saying that she was alone through this," Tom said. "I cared and have always cared so deeply for her wellbeing throughout this whole situation."
In her own podcast appearance, Rachel revealed that in retrospect, she didn't believe she or Tom truly loved each other. Sandoval seems to be using Rachel's comment as proof that she was the bigger villain. "So you came into a relationship and you carried this on for this long and did all of this for a period of seven months and you didn't even love the person?" Sandoval questioned. "That, to me, makes it so much worse."
Bravo Supposedly Bribed Sandoval With a Winter House Appearance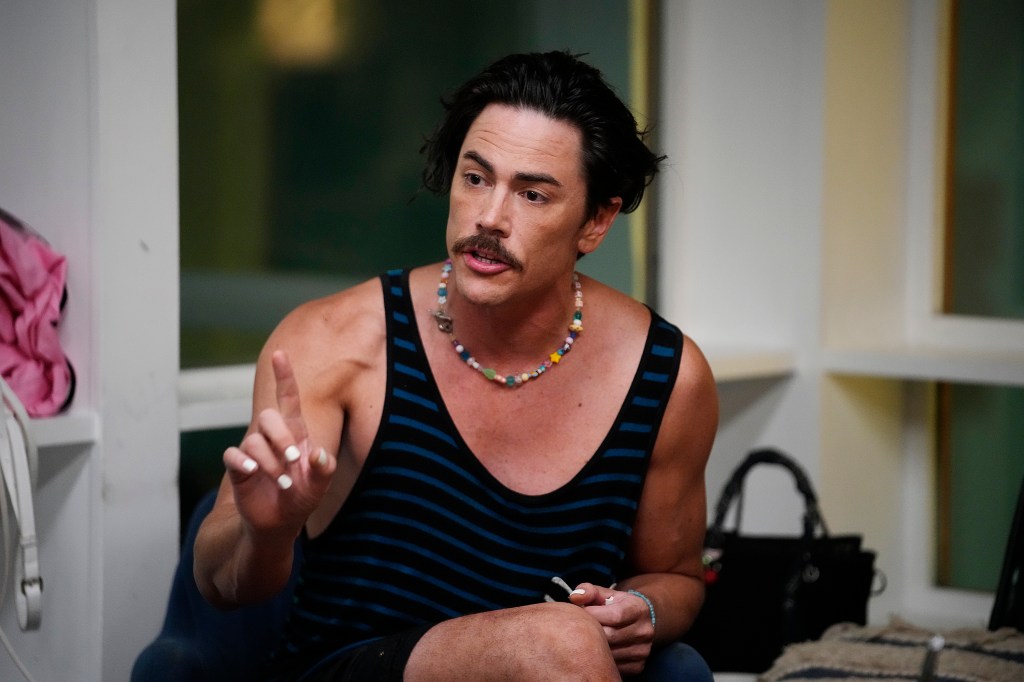 Another interesting tidbit dropped on Tom Sandoval's podcast regarded a different Bravo project he was supposed to be a part of. Sandoval revealed that initially he was slated to appear on Winter House Season 3 "but that fell through" in the wake of Scandoval.
On March 3, news broke of Tom and Rachel's affair, and the very next day, the two were brought together by Bravo producers to film the fallout for Vanderpump Rules Season 10. Though Sandoval claimed both he and Rachel "felt weird and gross" filming together at Rachel's apartment, Bravo was holding Winter House over Sandoval as incentive. 
After Rachel left for Arizona, Sandoval said he stayed behind because he thought he'd be filming Winter House. He claims that producers gave him the ultimatum that "we're not gonna let you film Winter House unless you…start filming again. So they dangled that carrot in front of me so I filmed." 
Though Sandoval followed through with his end of the bargain, he claims Bravo didn't. "I ended up filming with Scheana and Lisa and then Winter House was like no, there's no point in you going."    
Instead of Sandoval, viewers will see Tom Schwartz on Winter House Season 3. However, the only person likely to be disappointed by this is Sandoval.
Sandoval Reveals Where He's At With Ariana Now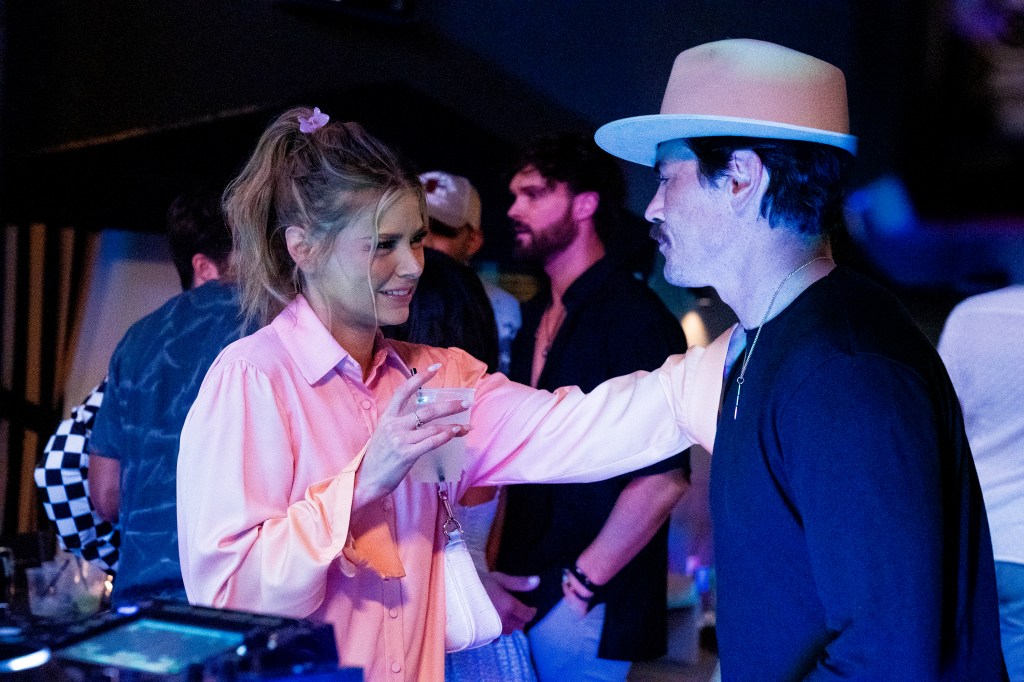 As many fans are aware, Tom and Ariana are still living together, which sounds like an absolute nightmare. However, Sandoval thinks they're making progress.
He revealed that after six months of Ariana avoiding him like the plague, she was able to tolerate being in the kitchen with him recently. She managed to be in the room with him for "like 10-15 minutes" though there was "no eye contact."
Sandoval also claimed that one day when their friend Billie Lee was over, Ariana "said what's up to Billie." Wow…with that kind of progress, it's almost like Scandoval never happened.
Did Sandoval Take Accountability?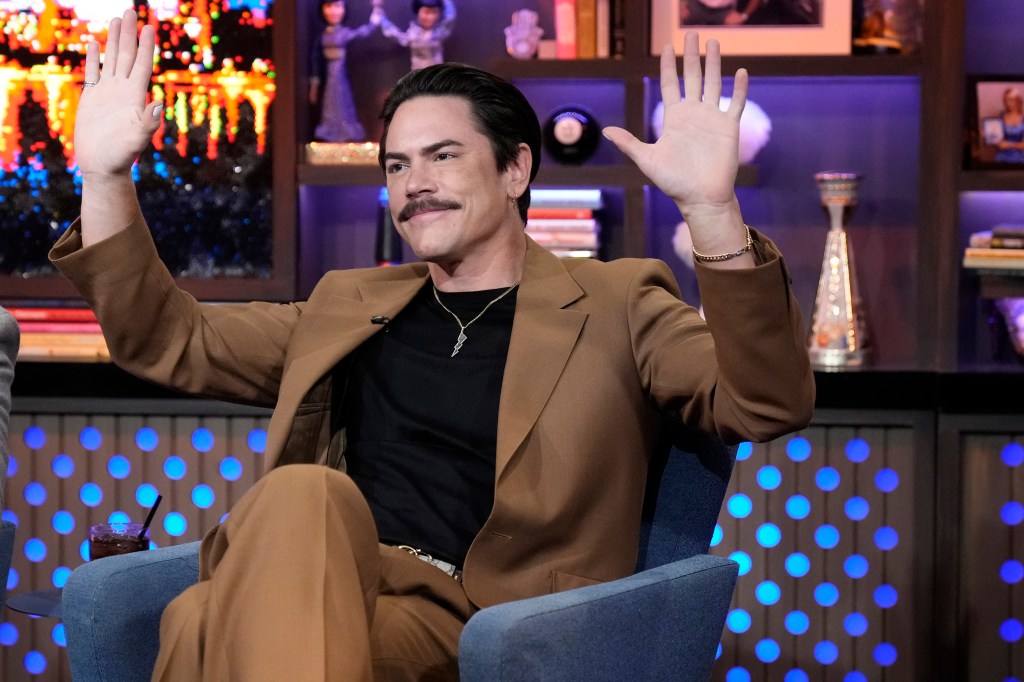 So, did Tom use his podcast opportunity to take responsibility for what he did? Well, sort of. Sandoval did admit he was "f*****g selfish," and said it was because he was unhappy with his life and rebelling "in the worst way possible."
"It sucks and I'm sorry for all the people I hurt in that process," Sandoval said. "I have definitely learned a lot and as I continue to learn and reflect on these situations, all I can do is just try to be better."
It would have been nice for him to take more accountability, discussing why the way he went about cheating on his girlfriend was especially bad. A seven-months-long affair, that included sleeping around with their mutual friend while Ariana was grieving the loss of both her dog and her grandma, is a lot worse than a one night stand, and it would be nice to hear Sandoval address that.
But this is Tom Sandoval we're talking about. The most we can hope for is that he becomes marginally more self aware and a better podcast host.
TELL US – WILL YOU BE TUNING INTO TOM SANDOVAL'S PODCAST?