Kim Zolciak is back home in Atlanta, Georgia, enjoying a nice glass of red wine — Olivia Pope style. The reality star has been away filming a new reality show, which will air on MTV in 2024. But now, she's back in her (soon-to-be foreclosed?) home and celebrating something. Exactly what, we're not sure.
In a new photo posted to her Instagram, Kim holds a bottle of red wine and left an interesting caption. "God is so good! Happy to be home," she wrote. We're wondering how happy it could be given the many weeks of explosive divorce drama between her and Kroy Biermann. Filming The Surreal Life must have been a great experience.
Even then, it wasn't just Kim who was ecstatic about her return home. Her oldest daughter, Brielle Biermann, also shared the photo to her story and added her own twist. "Many things to celebrate tonight," she wrote with the eyeball emojis. 
Kim and Kroy's Korner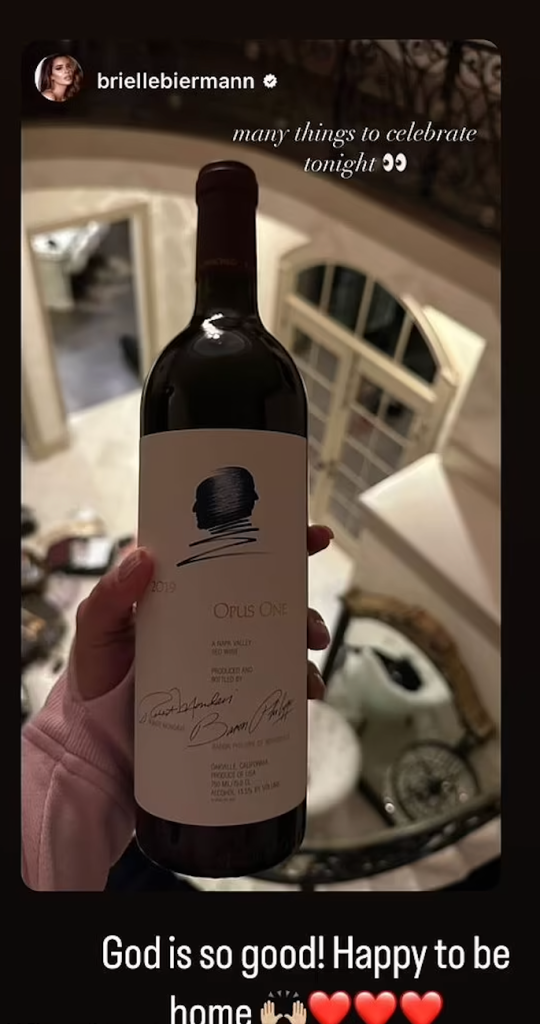 By now, you've already heard about the divorce journey between Kim and Kroy. Amid their financial struggles, the Don't Be Tardy stars filed for divorce and withdrew the motion soon after. But that's not all; Kroy filed AGAIN — and this time, it seems like the former NFL player is sticking to his guns. 
Based on court documents, Kroy said his marriage to Kim is "irretrievably broken," and the reality couple has no path forward. But just a few days ago, Kim begged the courts to dismiss Kroy's filing because they are still having sex. 
If it sounds just like Kim's first record, Tardy for the Party — a bunch of bullsh*t — that's because it is. Nobody really knows what's going on between these two, but whatever it is, the Housewives fandom is completely over it. 
TELL US — DO YOU STILL CARE ABOUT KIM AND KROY'S DIVORCE SAGA? ARE YOU HOPING TO NEVER HEAR FROM THEM AGAIN?