It's been a trying time for Kyle Richards and Dorit Kemsley. Both of the Real Housewives of Beverly Hills beauties have been dealing with marital strife, though it seems Dorit managed to keep issues with PK Kemsley under wraps. Meanwhile, Mauricio Umansky and Kyle's marriage has been under scrutiny for months.
But the situation is becoming more apparent with the premiere of the new season. And while things remain up the in air for both couples, there is one thing that Kyle and Dorit can count on, and that's each other.
Dorit says it's "really nice" to have a friend that can empathize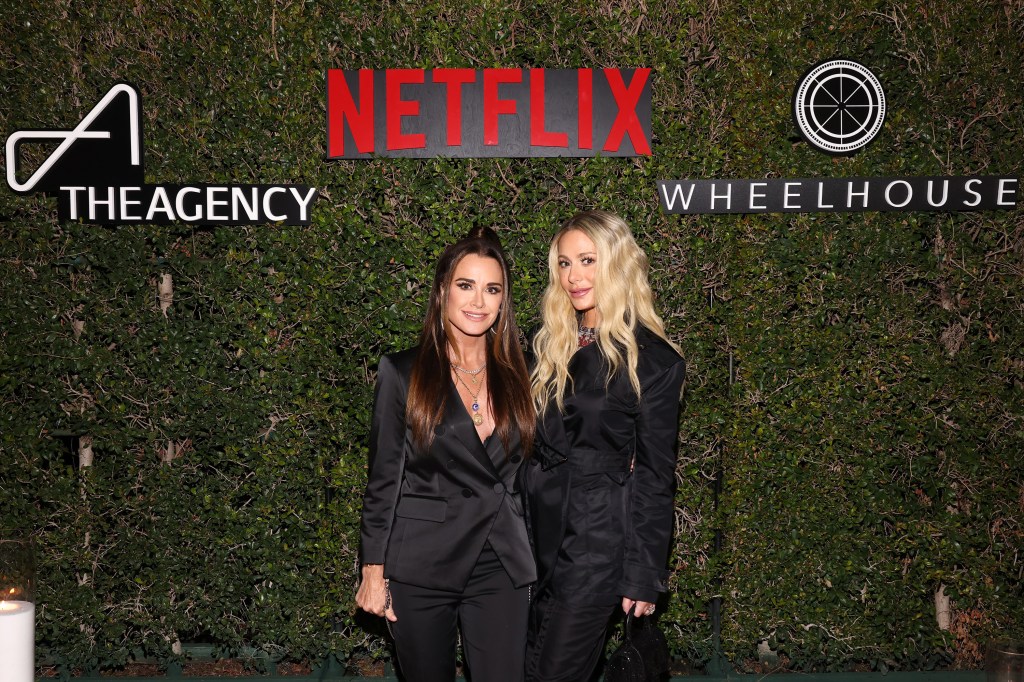 "As far as Kyle and I going through issues in our marriage at the same time, which is rather bizarre, we have been very supportive to one another," Dorit told People.
Kyle and Dorit are navigating what comes next in their respective marriages. Neither couple have filed for divorce, though Kyle and Mauricio have admitted to separating.
The situation is "not nice," but Dorit feels it's "really nice" that she has a "friend that can understand and that you can lean on and talk to."
It's an extra perk that the two ladies are in the same neighborhood. Dorit gushed, "She's a very supportive friend, and I'm a very supportive friend. She lives close to me, so it's been nice to have her."
During the new season of RHOBH, Dorit hinted at a difficult year that stemmed from the 2021 home invasion that she experienced.
"The last couple of years, post-home invasion, have been very difficult for me," she told Page Six.
"There's no area of your life that it doesn't touch. And my husband, who travels for work and he was traveling the most that year … [it] was the year that I needed him the most," Dorit explained at the time.
Thankfully, Dorit and PK are putting the work into the marriage and there is no talk of "heading to divorce court." Though, admittedly, times have not been easy.
"We really are very co-dependent and connected. So it's the first time in the 13 years we've been together that we felt this disconnect," she admitted.
Will more come to light as the RHOBH season continues? Certainly, a lot happened in just the beginning episodes.
Catch The Real Housewives of Beverly Hills, Wednesdays at 8/7c on Bravo.
TELL US – WHAT DO YOU THINK OF DORIT'S COMMENTS? WHAT DO YOU THINK OF HER FRIENDSHIP WITH KYLE? DO YOU THINK IT HELPS TO HAVE A FRIEND THAT IS ALSO DEALING WITH MARITAL ISSUES?