It's not exactly a secret that former friends Lisa Vanderpump and Kyle Richards have bad blood. Ever since Kyle refused to stick up for Lisa on what turned out to be Lisa's final season of Real Housewives of Beverly Hills, the two have been frosty in the media.
This year's BravoCon was no exception. Lisa, who still reps as the matriarch of Vanderpump Rules, was asked by Access Hollywood to say three nice things about her one-time bestie.
Sip or spill
With a glass of what appeared to be white wine in hand, LVP chose to "sip" instead of "spill" the tea. The restaurateur politely said "Sip," offered a big smile, and then added, "Cheers!"
Once recovered, Lisa noted, "There might be three things. I just can't think of them right now." She concluded with another smile and an eyebrow wiggle for good measure. Oh, Lisa. Always the little minx when it comes to sharing her feelings.
But prior to not being able to say anything nice, LVP was a bit more forgiving when asked about Kyle and Mauricio Umansky's recent separation. She stated, "People go through things and hopefully they can figure it out." Lisa then added, "Hey listen I've been married for 41 years. It's not always easy, it isn't." No shade was detected here.
Mutual disdain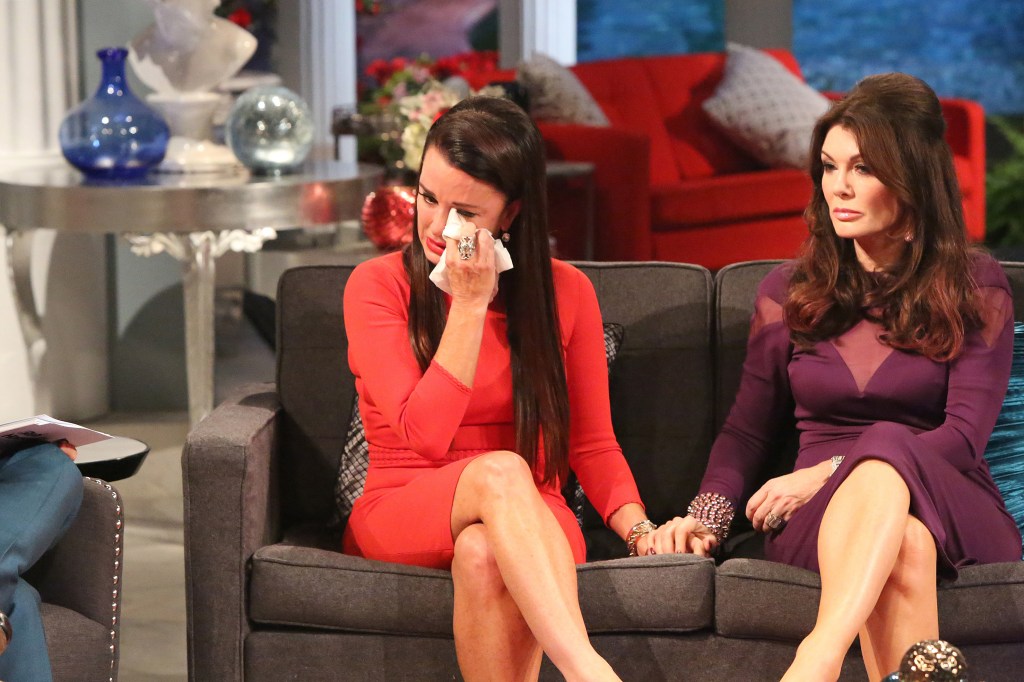 Lisa isn't the only one who can throw daggers. Back in 2021, Kyle griped about Lisa signing an autograph for a fan. "Vanderpump put exes through all of our faces and mustaches and crossed us out and put a heart next to her name and signed it and ruined his photo," Kyle revealed.
The RHOBH star continued, "She never speaks to me when I see her, and I say hello to her. Every time I see her, I go up, I'm polite. And the last time, she was so rude that this was actually the first time I didn't go up to her table."
TELL US – DO YOU THINK LVP SHOULD LET GO OF HER GRUDGE AGAINST KYLE? CAN YOU SAY THREE NICE THINGS ABOUT KYLE?