Last week on Winter House, Tom Schwartz hosted a party honoring everyone's ex-partners because that's what divorced bros do for fun. That boozy party led to a messy night full of tears and hookups. We left off with Jordan Emanuel hysterically crying over an emotionally unavailable guy she just met. Meanwhile, Danielle Olivera and Alex Propson went to bed together for a second night of late-night fun.
Episode 4 picked up the morning after as the Winter House crew tried to put together the pieces from the night before. Jordan's tears dried, Alex went back to his own bed, and Amanda Batula finally made her way to the house. Better late than never, right? Wrong. Here's what went down on Winter House Season 3, Episode 4 "Same Name, No Game."
The morning after sets in
The morning after the exes party, the house was once again, totally filthy. Danielle woke up and plopped down amongst the slop and started working on her laptop. Was she glowing from the hookup she had with Alex last night, or was she maybe a little greasy from sitting in such filth?
The entire house seemed hungover. Jordan was emotionally hungover from the hysterical fit she had over the kiss she thought she saw between Kory Keefer and Malia White. In a cute moment, Kyle Cooke gave her some advice and told her not to be too hard on herself. Shake it off, Jordan. She finally comes to her senses and admits that her crush on Kory has "expired."
On the other side of the house, Katie Flood kicked off the day lying in bed and gushing to Malia about how much she likes Tom. Katie said she thinks Schwartz is a great person and that the world needs more people like him. That's probably the first time anyone has said that about anyone from the Vanderpump Rules cast, so Winter House continues to break new ground in Season 3.
Once everyone got cleaned up and rehydrated, they ventured for another wintery outing, this time planned by Jordan. She arranged for half of the group to go horseback riding while the other half drove side-by-sides through some snowy trails. It seemed like a nice, positive way to spend the day, but Kyle and his mullet decided to start some drama.
After driving the ATV, he decided to tell Kory what Casey Craig had been saying about Sam. As viewers, we knew Casey called Sam trash when talking to Jordan, but we didn't know she also said it to Kyle. So, Kyle put it all out on the table and got Kory activated.
Kory said that he fully planned to confront Casey. Although he's just in a "situationship" with Sam, he doesn't want anyone talking badly about her. Bring on the drama!
A party pooper arrives
Amanda finally arrived to Season 3, but at what cost? She missed the first three episodes because she was recovering from norovirus. She told Kyle that she was feeling better, but she was clearly still sick when she arrived at the house. As soon as she walked in the door, she asked for a bottle of water, and then the complaining started.
"I'm tired. My stomach hurts. I'm low energy," Amanda groaned throughout the episode. At one point, she even expressed some concern to Kyle that she might still be contagious. Yikes — talk about a party pooper.
Of course, we've all been in that crappy situation where you're out of sick time so you have to suffer through a workday like a virus-infected zombie. That was Amanda in this episode. Did she run out of sick time?
Thankfully, Malia invited fellow yachtie Rhylee Gerber to join the party and she showed up mid-episode to bring all of the energy that Amanda couldn't. Like a true yachtie, she showed up in flip-flops and immediately asked for a drink. That's what we like to see, Rhylee!
Bollywood hits Steamboat Springs
Every night is a themed party on Winter House, and this week, Brian Benni took the lead. He planned a Bollywood night and decked out the entire cast in fabulous Indian outfits. Plus, thanks to the steadfast assistance of his mom via FaceTime, he made a giant pot of chicken curry to bring a little taste of India to Colorado.
Seeing Brian share his culture was a much-needed reprieve from the regularly scheduled drunken shenanigans. Bravo quietly put Family Karma on pause, so this is one of the few times we're getting to see Brian's culture represented on the network. Take it in, folks because don't know when this will happen again.
Casey lands in the hot seat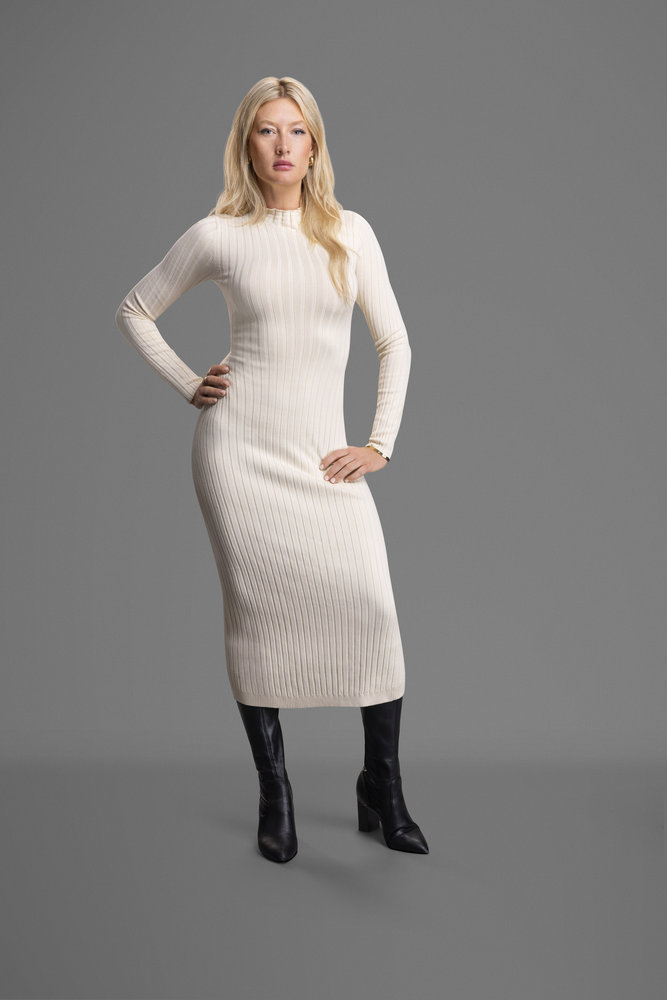 After hearing that Casey had been talking badly about Sam, Kory was ready to confront her. He made a point to do it in front of everyone during Brian's dinner, which made it clear that this was less about defending Sam and more about having a moment.
Casey is a newbie to reality TV, so this episode put her in the hot seat for the very first time. Everyone, give Casey a round of applause for surviving her first reality TV confrontation!
"It's been brought to my attention that you've been talking about my girl," Kory said to Casey, fully interrupting the positive vibes of the Bollywood dinner. "I want it to stop!"
Danielle also jumped into the conversation to defend Sam's reputation, which on one hand felt unnecessary. But, on the other hand, it was a relief to see her do something other than talk about Alex.
Casey handled the confrontation like a pro, and she immediately took accountability for calling Sam trash. Since she didn't get defensive, this moment didn't really explode the way Kory probably hoped. But, Sam's honor was restored.
Casey acknowledged that deep down, she does have a little bit of high school mean-girl energy within her. But, she said she didn't want that one low moment to tarnish her experience with the group. She delivered a solid apology. We'll see if it sticks.
Tom (finally) makes his move
At the end of the episode, the gang went out for a night in Steamboat to check out the local bars, flirt with the locals, and all of that other fun stuff. After the drinks got flowing, Malia decided to help Tom and Katie seal the deal. Somebody has to make the first move, and it was exhausting watching those two dance around each other. Just kiss already!
Tom admitted to some of his roommates that he felt a little weird about chasing another girl named Katie. He said it felt disrespectful to his ex-wife. Also, the fact that Schwartz was knee-deep in Scandoval at the time made him a little cautious about new hookups.
Eventually, while they were out at the bar, Malia convinced Tom to just get aggressive and go for it. So, he did! Finally! He grabbed Katie for a kiss, and the episode ended with a passionate make-out session in the back of the van. Tom officially has a new Katie! Let's see what happens next.
Winter House continues on Bravo, Tuesday nights at 9/8c.
TELL US – ARE YOU EXCITED TO SEE RHYLEE JOIN THE WINTER HOUSE CREW? WHAT DID YOU THINK OF KORY CONFRONTING CASEY IN FRONT OF THE WHOLE HOUSE? DO YOU APPROVE OF THE TOM AND KATIE FLOOD HOOKUP, OR IS IT WEIRD THAT HE'S KISSING ANOTHER KATIE?