Welcome back! It's time for the Below Deck Mediterranean Season 8, Episode 9 recap! In this week's episode, called "Ciao For Now," the interior team lost one member, and might be set to lose another. Captain Sandy has had enough of Kyle's "bullying" behavior, which led to Natalia calling it a day and heading back home to her "f*cked up life." Even the deck team is having problems, as Max – who was finally hitting his stride – wants to quit! Even chef Jack's stressed, poor guy. Here's everything that went down in Below Deck Med Season 8, Episode 9!
"What's the point in arguing with Satan?"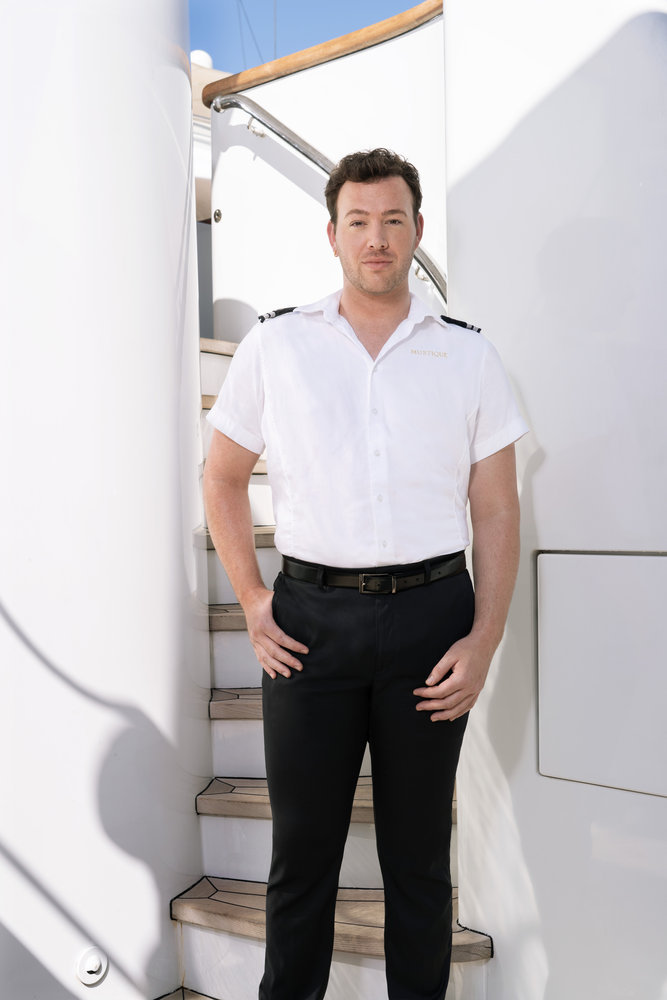 We pick things up RIGHT where we left off. Natalya inserted herself in Kyle's argument with Max, so Kyle has taken it upon his drunken self to let Natalya know everything he has ever thought of her. He doesn't want advice from someone who's clearly struggling in her own life. "You will NEVER control me," he slurs in her direction. Tumi splits the pair up for the night, sending Natalya to sleep in the master bedroom.
"You're a horrible human and a nasty human," Natalya says as she leaves. In confessional, she adds, "What's the point in arguing with Satan?" Meanwhile, Kyle interviews that he's fed up of Natalya "inserting herself" in everything. He may have a point, but he's also guilty of the same crime. Plus, it's never okay to talk to somebody like that; especially someone you once considered a friend.
Max later catches Kyle for a chat before bed. He says he now understands Kyle's point, which leads to a hug, and Kyle blaming the "language barrier." As Kyle says he and Max "are not the problem," Max then speaks in confessional about being one of the Teletubbies. It's an odd reference; this guy is super clumsy.
Also in confessional, Tumi notes that "it wasn't Natalya's battle to butt into … [but] Kyle's behavior was totally inexcusable."
Natalya drops the c-bomb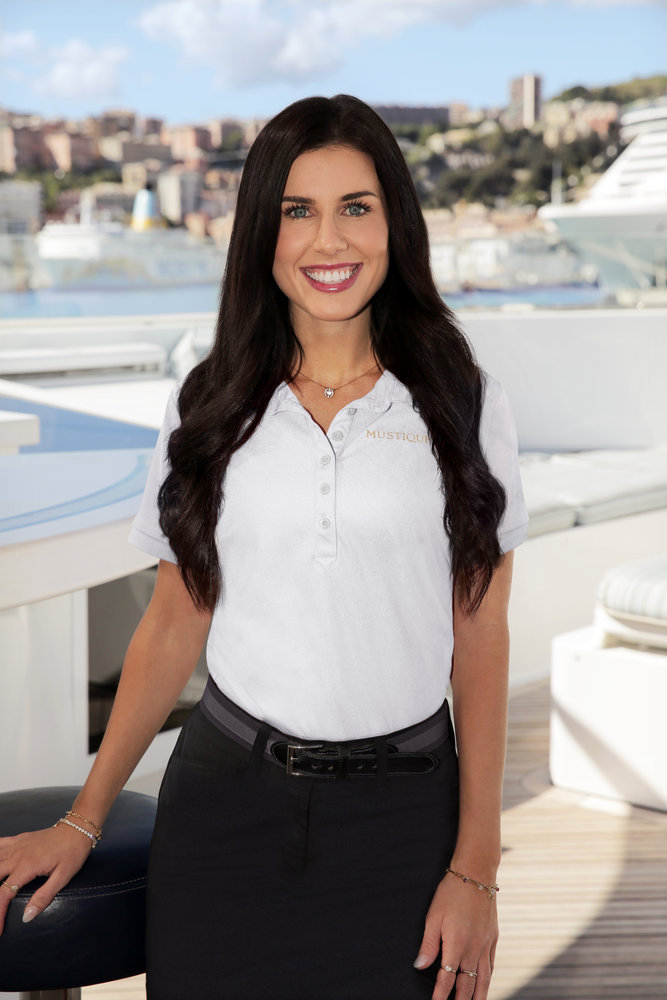 As the majority of the crew get ready for their beach club retreat, Natalya and Max decide to stay behind and catch up later. Lara shaves Jack's "King Kong" hairy back, and jokes that reasons like this are why she's gay.
"I will be fake with you later," Max says in confessional, explaining his choice to wait a little while and cleanse the "toxic" energy. After the rest of the crew have left, Natalya tells Max she's quitting, and Kyle is a "f*cking c***." She even uses what many viewers have called him in confessional, saying she's had a lot to deal with this season, first with the "Tuminator," and now with "Vile Kyle."
At the beach club, Haleigh gives the best line of Below Deck Mediterranean Season 8, Episode 9. "I'm always in the sun but no one's son's ever in me." She's got some of that dirty humor that Below Deck Down Under's chief stew Aesha Scott is so renowned for!
When Natalya and Max arrive, Kyle makes a run for the toilets. Tumi follows, attempting to smooth over the situation. She just wants to get drunk! "I cannot be near or hear her voice," Kyle whines. Get over yourself, Kyle.
Natalya picks a fight with Jessika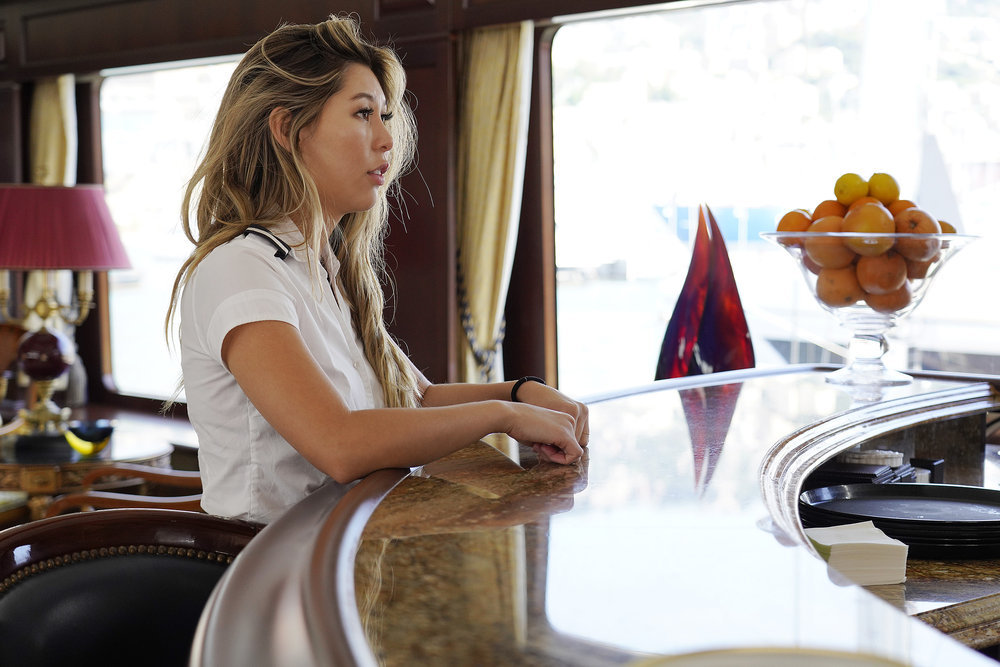 Jessika has already had her share of Kyle drama this season, so she's understandably staying out of the chaos between him and Natalya. Unfortunately, Nat's not happy about that. Overhearing Jessika's conversation with Max about good vibes and energy, she snaps: "Bitch should not be talking about energy right now." She then launches into a tirade of how Jess should have checked on her, and says in confessional: "She's actually a bitch and not this good little energy girl she thinks she is." Way too harsh, Natalya.
"I do feel a little bad for her," Jessika interviews. "But at the same time she put herself in those situations." Period dot, Jess! Natalya rings her boyfriend and cries. Her anxiety levels have skyrocketed, and there's no going back. Jack's upset, because it seems as though "no one really cares" about his friend.
"Natalya is 100% a short-fuse martyr," Kyle says in confessional. He regrets some words, but he's not ready to chat to her just yet. Natalya returns to the yacht, with plans to pack and leave. The rest of the crew go for drinks, where Haleigh toasts to "my family away from the people I actually wanna hang out with." She is on fire this episode.
Nobody has Natalya's back, except Jack
Upon returning to the yacht, Tumi checks on Natalya. Well, kinda. She pokes her head around the door, and when Natalya confirms she's quitting, she leaves her alone. Tumi doesn't want to mother Natalya, or try and force her to stick around, but she could have been a little bit kinder in this moment.
Kyle then decides 2 a.m. is the perfect time to chat to Natalya, despite being a "mean girl" on the way back to the yacht and saying he would "help her pack." He tells Natalya the fight "really, really hurts my heart," because she unfollowed him on Instagram. You cannot make this crap up. Natalya thinks it's fake, and she's probably right.
Jessika and Luka need to "be careful"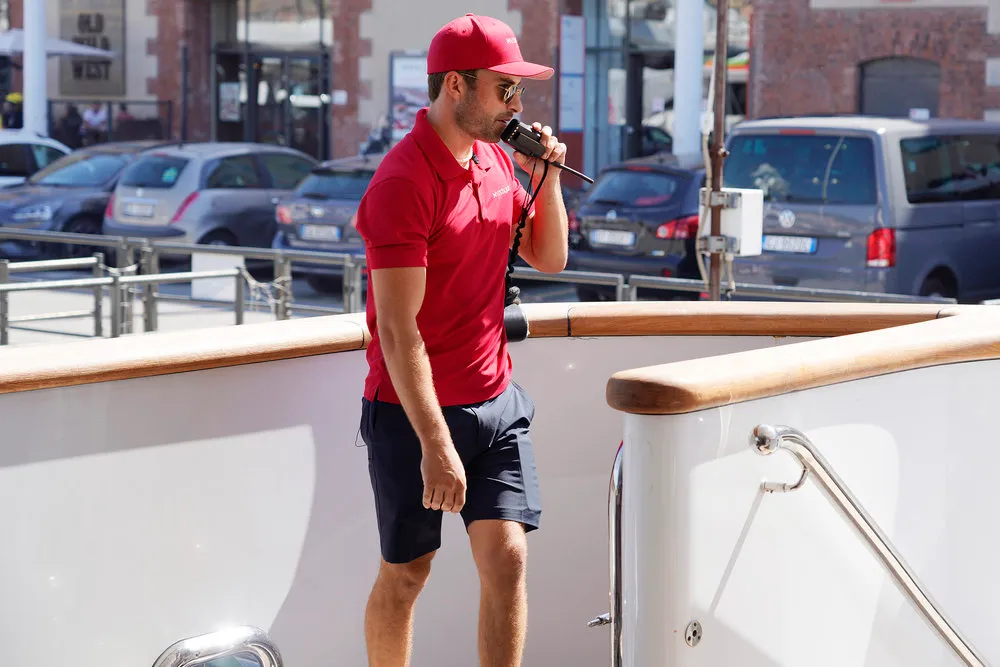 Despite warnings from Tumi to "be careful," Jessika and Luka end up making out. That kissing leads to spooning later on in the episode, which inevitably ends in forking. Luka is clearly only looking for some fun, but I worry Jessika is about to become attached. She said in confessional that she's always giving her heart away. With Luka showing off an entirely new girlfriend on social media – and all of himself on her OnlyFans account – this isn't gonna end well. Please stay friends!
Natalya quits in Below Deck Mediterranean Season 8, Episode 9
Well, it finally happened. Natalya has reached breaking point. She speaks to Captain Sandy in an emotional one-on-one, explaining everything that happened and how she's feeling. "That's bullying," Sandy responds. She says she "will never find anyone that's as excellent as you," and wants Natalya to feel "supported in her decision." But, she's pissed.
As Natalya says her goodbyes to some of the crew, she speaks for one final time in confessional. "I'm done with Kyle. He's definitely getting blocked on the old Instagram. That makes it official."
Captain Sandy fires off a quick text asking for a new stew, before calling Jack to the bridge. He gives his version of events, before Tumi does the same. The "common denominator" is Kyle. And Sandy's ready to let him have it. What she doesn't know, is Max is also contemplating leaving the yacht, and tells Luka exactly that!
Captain Sandy verbally destroys Kyle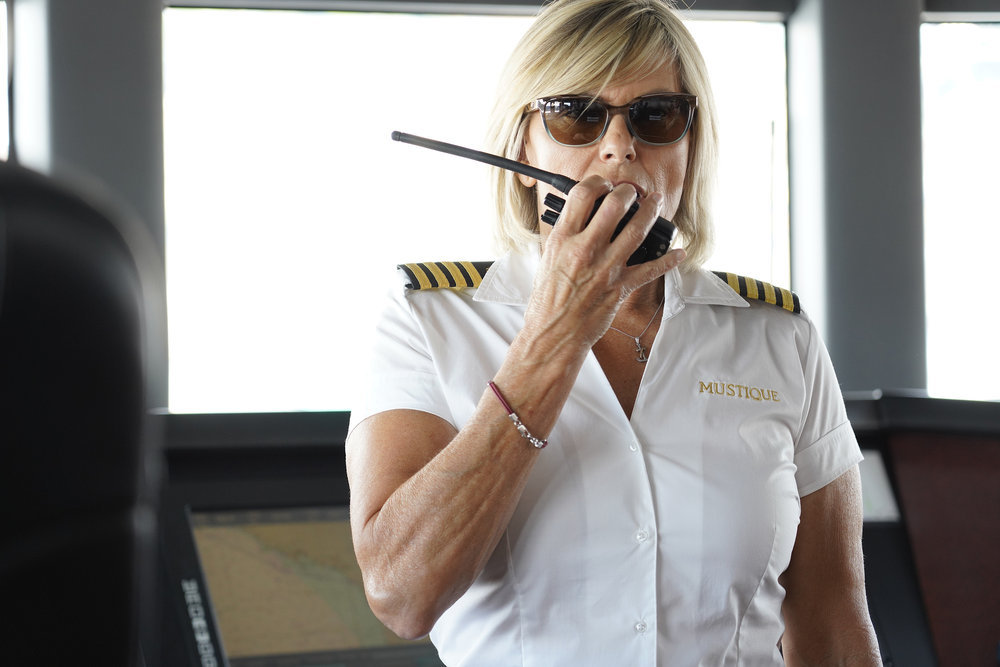 "I have ears, I have eyes. Every situation that's happened on this boat, guess who's the common denominator. Your screaming match with Max, your screaming match with Jess, and your screaming match with Natalya. You are the person that's always in the screaming matches. What you wanna be – chief stew – I would never bring you back as a chief, ever. You know why? Because you can't even control your emotions. This is a professional setting, you understand? Your bullying, your screaming; I don't want a person like you on board."
That is quite the combination of words. Kyle's never looked so shooketh. We do of course get the ritual, TO BE CONTINUED. But surely, Kyle's done for? There's no coming back from that…
Below Deck Mediterranean continues Mondays at 9/8c on Bravo.
TELL US – WHAT DID YOU THINK OF BELOW DECK MEDITERRANEAN SEASON 8, EPISODE 9? ARE YOU SAD NATALYA'S GONE HOME? SHOULD KYLE BE FIRED? WILL MAX STICK AROUND?