Tonight marked Teresa Giudice's official return to the red carpet after being released from prison.  The Real Housewives of New Jersey star turned out to show her support at the grand opening celebration for Melissa Gorga's boutique, Envy by Melissa Gorga. 
Teresa was accompanied by her eldest daughter Gia and had some pretty nice words to say about her former nemesis, "I'm happy to be here to support my brother and my sister-in-law Melissa for the grand opening on her boutique Envy."

She told E! News, "[Melissa] has great style and you see her on the red carpet and you see her being photographed, so, and you can tell from the photographs that she has great style."
Teresa also shared that with her own fashion experience, Gia seeks out her advice.  "My background is fashion. I went to school for fashion. I used to work at Macy's Herald Square in the buying office and I also was on the vendor side. I worked for Nine West and Calvin Klein handbags. So, I have a fashion background. She has her mommy."
Also in attendance for Melissa's big night was the famous Kim D (Aka Kim DePaola), as well as Melissa's husband Joe Gorga.
RELATED: WE WERE TOTALLY GOING TO PAY TERESA'S DEBTS!
Melissa's journey to opening her boutique will be featured on the upcoming season of Real Housewives of New Jersey, so I'd guess there were plenty of cameras present for the big grand opening tonight, too. 
Teresa's face is remarkably different in these event photos, partly due to to the in-home facial she received today and partly, I'm guessing, due to a makeup artist.  She Tweeted about it earlier,  "So much appreciated, Thanks Dr. @billsong and @janeruffoskin for making a house call. @hydrafacial was just what I needed. Love it!!" 
Check out the pics of the event below.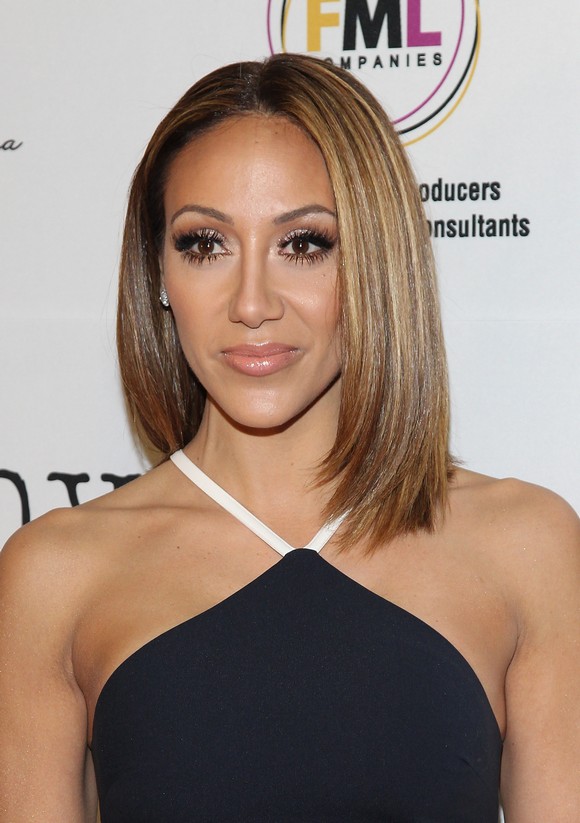 Photo Credit: Bennett Raglin/Getty Images