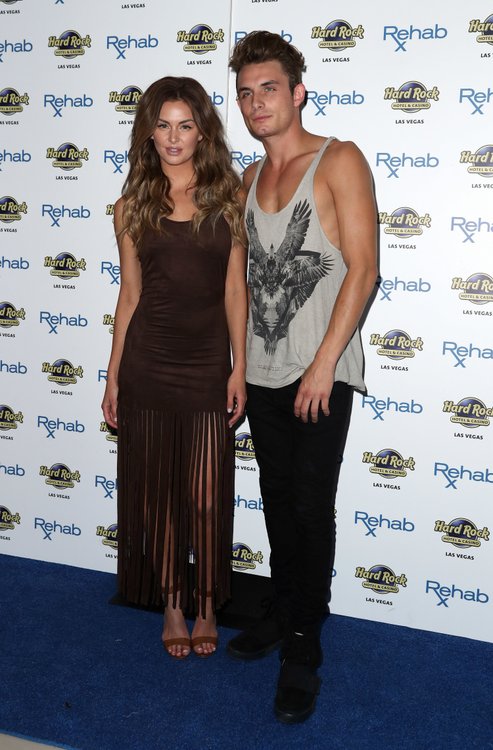 James Kennedy and booze are a disaster! James + booze + Lala Kent = a super disaster (or a droopy peen – probably both!). 
This weekend, James was in Vegas DJing a pool party at, of all places, Hard Rock Hotel's Rehab, but on his return flight to L.A. a drunken and out of control James got into a huge screaming fight with Lala. Which led to the Vanderpump Rules star being ejected from the flight for being "too drunk." Oh bother…
CLICK THE CONTINUE READING BUTTON FOR MORE! 
"He and LaLa were screaming at each other in the terminal. It looked like a classic drunken fight between friends…," recounts a witness. "I'm pretty sure it was LaLa telling James to get it together before getting on the plane."
James' current girlfriend, Raquel Leviss, was also with them, and right before the rowdy menage-a-trios was to board the plane, Lala was overheard yelling "I hate you!" to an irascible James. Obviously, this probably set James off, from slightly maniacal to full-scale ranting psycho. 
RELATED – DID JAMES KENNEDY'S MOM ROB A BANK?!
"Right before they closed the doors, the airline worker said James couldn't get on because he was too drunk," the source tells ET. "LaLa got on the plane and Raquel stayed back at the airport with James."
Well I wonder if James' magical Beamer was able to whisk him home. Or possibly to a real rehab?  Despite the debacle, James tweeted that he'll be at SUR DJing tonight.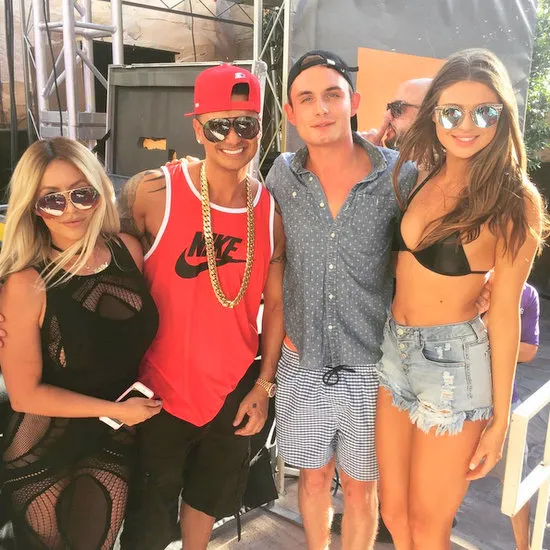 Above, James partying with Pauly D and Aubrey O'Day at Rehab. 
TELL US – WHAT DO YOU THINK JAMES AND LALA WERE FIGHTING ABOUT? DOES JAMES NEED HELP?
[Main Photo Credit: Judy Eddy/WENN.com]