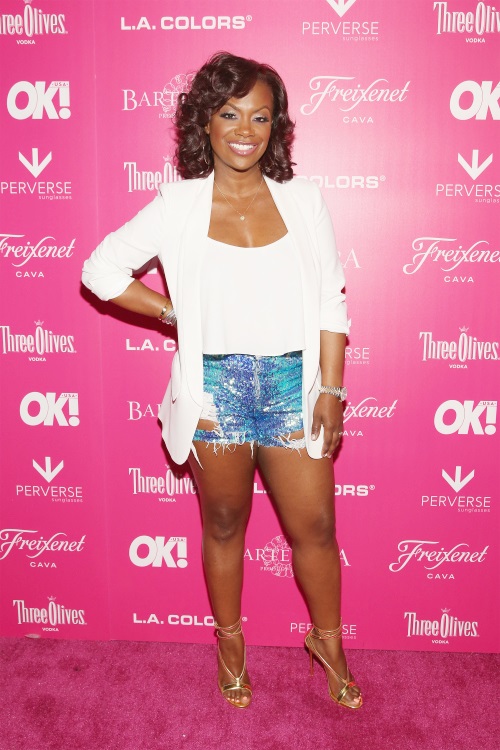 Two weeks ago, a random assortment of west coast reality TV stars, including Lala Kent, James Kennedy, and Farrah Abraham, came out for the OK! Magazine "So Sexy" Party in West Hollywood. Last night, OK! threw the same party for the east coast stars in New York City.
Above: Real Housewives of Atlanta star Kandi Burruss shows us why she's worthy of the "So Sexy" invite. Is it just me, or has Kandi never looked better?! And I don't mean just her figure, she's positively glowing these days. Seriously, I will have what she is having. Um, err, except for the crazy mother and the infant that doesn't sleep through the night. 😉
The majority of the party goers were stars from Mob Wives and The Real Housewives of New Jersey, including Drita D'Avanzo, Brittany Foggarty, Karen Gravano, Carla Facciolo, Jacqueline Laurita, and Rosie Pierrri, but a few from Party Down South, Big Brother, Rich Kids of Beverly Hills, and Real Housewives of New York made an appearance as well. Check out the pics below.
CLICK CONTINUE READING FOR THE PHOTOS!
Main Photo Credit: Mireya Acierto/FilmMagic/Getty Images