Cynthia Bailey says we can expect to see her split from Peter Thomas play out on the new season of The Real Housewives of Atlanta. Today during an appearance on The Real, Cynthia talked dating post-Peter, protecting her daughter, and more!
Will we see the demise of her marriage to Peter play out on this season of RHOA? "Yes, you will see it play out. Peter and I have always been very transparent in our relationship and it's worked for us and against us at the same time.  But, just being on the show, I think it's important for us to keep it real, like you guys do [laughs].  So, yes you will see it play out and um, it's kind of hard because we got married on the show.  We're the only couple that actually got married on The Real Housewives of Atlanta and to have to go to through, you know, a divorce on the show, it's not easy, but I think the only thing more tragic than divorce is being in something that's not working anymore."

Will there be any new romance on the show with Cynthia? She says not right away, but down the road! "No, not yet. I'm trying to get out of a relationship, not into one right now. Give me a little bit of time. I mean, I am looking forward to eventually meeting someone. I don't want to be the old lady with like 20 cats. So, hopefully in time I will meet someone."
RELATED: PETER THOMAS TALKS SPLIT FROM CYNTHIA
Later in the show the ladies talked about celebrity moms clapping back at social media criticism of their parenting. Cynthia chimed in, "I'm not big on the social media clap back, but if you come for my daughter, if you come for Noelle, then I'm coming for you. You can say what you want to say about me, Peter, whatever, but leave Noelle alone now. Here's the thing: Noelle is a teenager, she's 16, about to be 17. She's in that in between stage where she's not a kid but she's not grown, so if she takes a photo, people are like 'I can't believe you let her have a weave in her hair right now' or 'she has on makeup.'  Are you kidding me? It's my child, if I want to put a weave in my child's hair that's our business. It's really offensive."
She shares that even her mom will step in and try to give advice but Cynthia says that even though her mom did a great job raising Cynthia and her siblings, this is a totally different generation. "Just let us raise our children. I applaud the moms out there. It's not easy and we're not perfect. We're not all going to always get every single thing right but we all love our children and it's all coming from a good place."
TELL US – ARE YOU LOOKING FORWARD TO SEEING PETER AND CYNTHIA'S SPLIT PLAY OUT ON SEASON 9?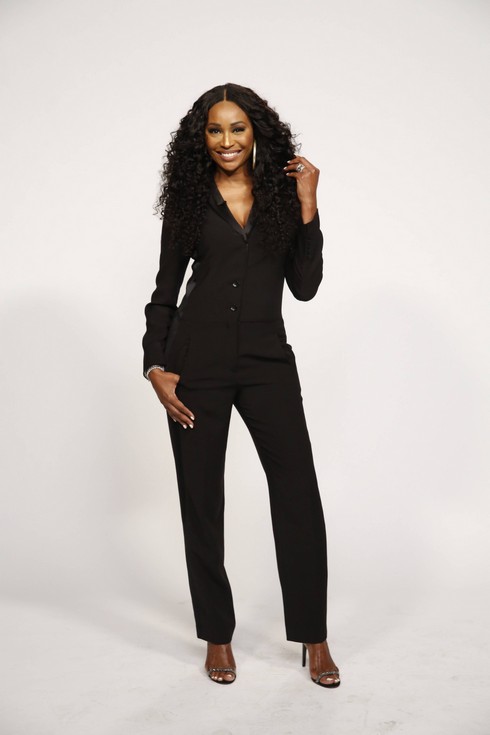 Photo Credit: The Real/Robert Voets/Warner Bros. Television
Save
Save
Save
Save
Save
Save
Save
Save
Save
Save
Save