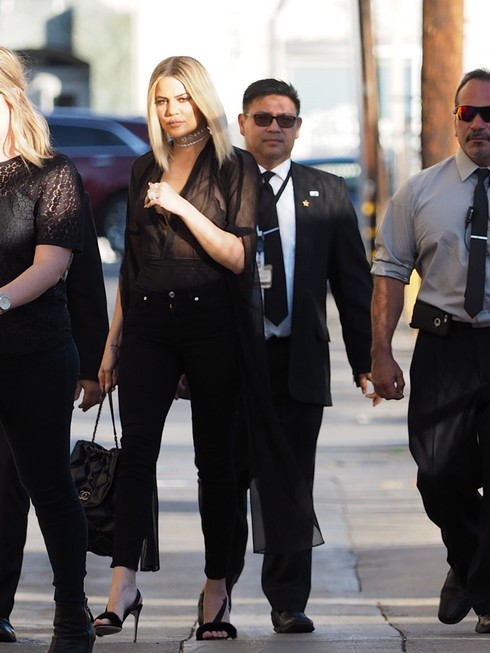 Khloe Kardashian was a guest on Jimmy Kimmel Live tonight. She chatted with him about Kendall Jenner's birthday party, Rob Kardashian and Blac Chyna's upcoming new addition, hanging out in Cleveland with her new boyfriend and more!
Khloe started off sharing details from Kendall's big 21st birthday bash, which was held last night. "We went to catch dinner and then we went to this club called Delilah and we had crazy celebrations. And I heard, because I know you guys are neighbors, that she had a little after party. So I wondered if that affected you."  Jimmy said he was very busy watching the World Series. Jimmy says the guests at Kendall's after party were the only people in the country not watching the big game.
Jimmy asks if the Kardashians do a "no gifts" rule at their big parties. Khloe states, "Gifts are always accepted." She says that Kris rounded up everyone to go outside during the party. "We got outside and there's a Rolls Royce and this man standing there and I was like 'what's the gift, the guy or the car'? I was so confused! And then this guy just hands Kendall a pair of keys to this car and I was like 'do we even know who this guy is?' He was some prince and I was like 'is this a joke?' On my 21st birthday I got like a dinner and a purse! I didn't know you just like get cars from strangers."
Jimmy is flabbergasted that a man just GAVE her a Rolls Royce. Khloe then shares that Kendall was so drunk she forgot about the car! "This morning I was like 'that's so cool you got this car, how'd you get it home last night?' She was like 'oh my God I forgot I got a car last night!' That's how drunk she was! She got so drunk on her 21st birthday. I'm sure my mom took it. I really feel like it was something totally made up because I've never seen something like that before."
They then talk about Blac Chyna's pregnancy. "The baby is coming next week." Jimmy then tries to understand the intermingling of couples between Tyga, Kylie, Tyga and Rob. Jimmy laughs, "aren't you not supposed to mix the gene pool like this. Doesn't this result in Deliverance type situations?"  Khloe laughs, "it's fun this way. It makes our holidays a little more concise."
Does Khloe think Rob is going to be good with a baby? "I do. Rob, I feel has so many traits like my dad so I think he's going to be great with a baby. I'm sure he's nervous. I think any new dad should be."  Khloe says she'll be helping with baby. She says that Chyna keeps referring to "we are having baby" – meaning her and Khloe. Khloe says she was laughing it off, but "now I'm beginning to think she was really serious, like it's really her and I having a baby." Now Khloe is wondering if she needs to be preparing for it and making sure she gets a portable crib at home. Jimmy jokes, "or you can just stick the baby in the Rolls Royce."
She confirms she's dating Tristan Thompson of the Cleveland Cavaliers. Jimmy asks if she lives in Cleveland part of the time now. "No, I live here but I'm there very often." Khloe says she really does enjoy being in Cleveland. "I like it. I like having my routine and being a little more under the radar." She adds, "It's so funny, the first week I was there, me and my friends went to the gym and then we went to Target." She then shares that when she got out of the car someone told her that she should get paid to be a Khloe Kardashian look-a-like and Khloe laughed and agreed.
TELL US – DOES IT SURPRISE YOU THAT ONE OF THEM WOULD FORGET THAT BIG OF A BIRTHDAY GIFT? WHAT DO YOU WISH A STRANGER WOULD GIFT YOU WITH FOR YOUR BIRTHDAY?
Photo Credit: PG/Bauer-Griffin/GC Images
A few snaps from Kendall's party below: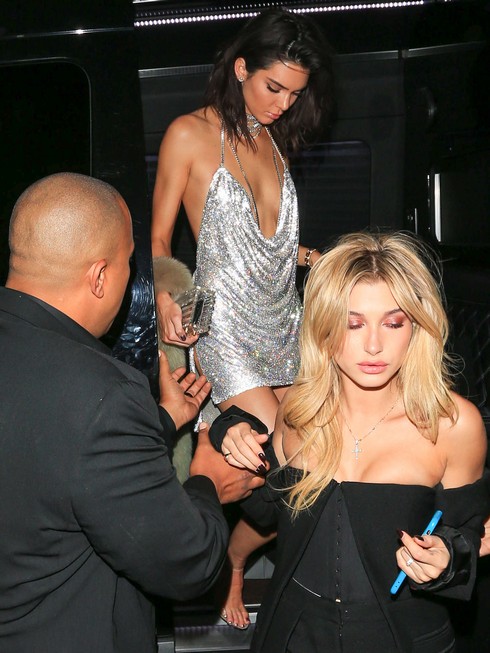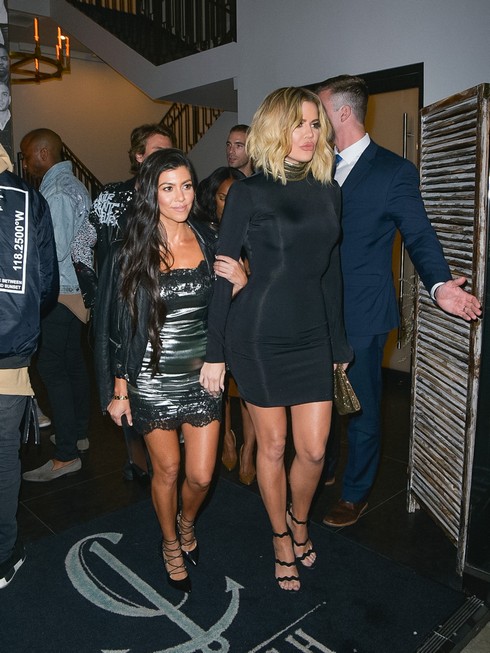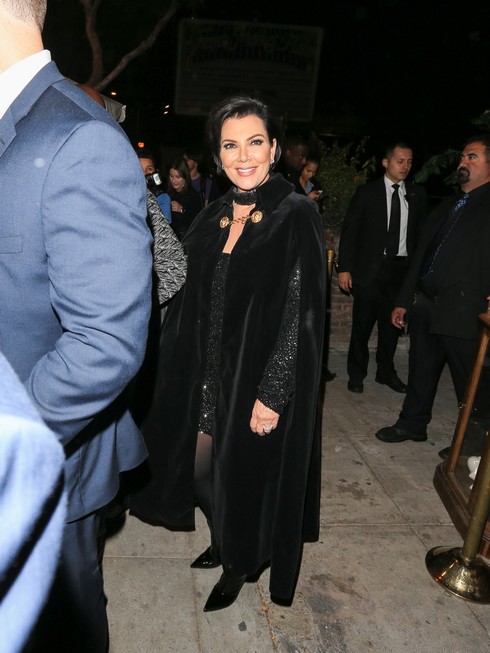 Save
Save
Save
Save
Save