The Kardashians have found their Season 3 groove, and the stars of the family are truly starting to stand out. Fans have come to expect that Kim Kardashian will always be the nucleus, thus making her segments more interesting. On the other hand, some of her other sisters (*cough cough* Kourtney Kardashian) can't even fake excitement during a single scene of the show.
The latest episode exemplified this divide among the sisters. It made half of the episode — mostly what was filmed in Los Angeles and Italy — much more interesting than the other half, AKA Kourt and Kendall Jenner's New York Minute. Thank God we have Scott Disick's pranks to spare us. Here are the five main takeaways from the latest episode of The Kardashians titled "Everything is my fault!"
Are the Kardashians really trying to convince us they're shy?
Unexpectedly, much of the episode centered around the friendship between Scott and Kim. It kicked off with the pair meeting up for pizza and talking about being single. During the conversation, Kim complained about how hard it is to go on a first date when you're the most famous woman in America. Somehow, I can't relate. Anyway, the most jaw-dropping moment in the scene is when Kim spoke about her insecurities. She tried to convince us that while she's confident being basically nude in front of a camera, she's super shy one-on-one with guys. When it comes to hooking up, she's a lights-off kind of girl. "I would put a blindfold on," Kim joked. Literally, everyone watching could relate to Scott in disbelief that Kim Kardashian, of all people, is insecure to be seen naked.
We know Kim and Kourtney's feud is impending, which is why it's jarring to see how similar they really are. Kourtney headed to New York in the episode to do press for her Lemme vitamins. She explained her anxiety about doing press because she's shy by nature. "I didn't speak as a child at all until I was like a teenager," Kourt joked. What's hilarious is that in the scene directly following her confessional, Kourtney and Travis Barker modeled in a photo shoot where they basically had sex in front of a camera and a room full of people. Even worse, Kourtney claimed the shoot was to promote Lemme Fall in Love vitamins that contain floral essences to "open up your heart." Smells like snake oil. Anyway, I'll be hard-pressed to believe that anyone aside from Rob Kardashian in this family is "shy." Sorry, not sorry.
Scott and North bring back pranks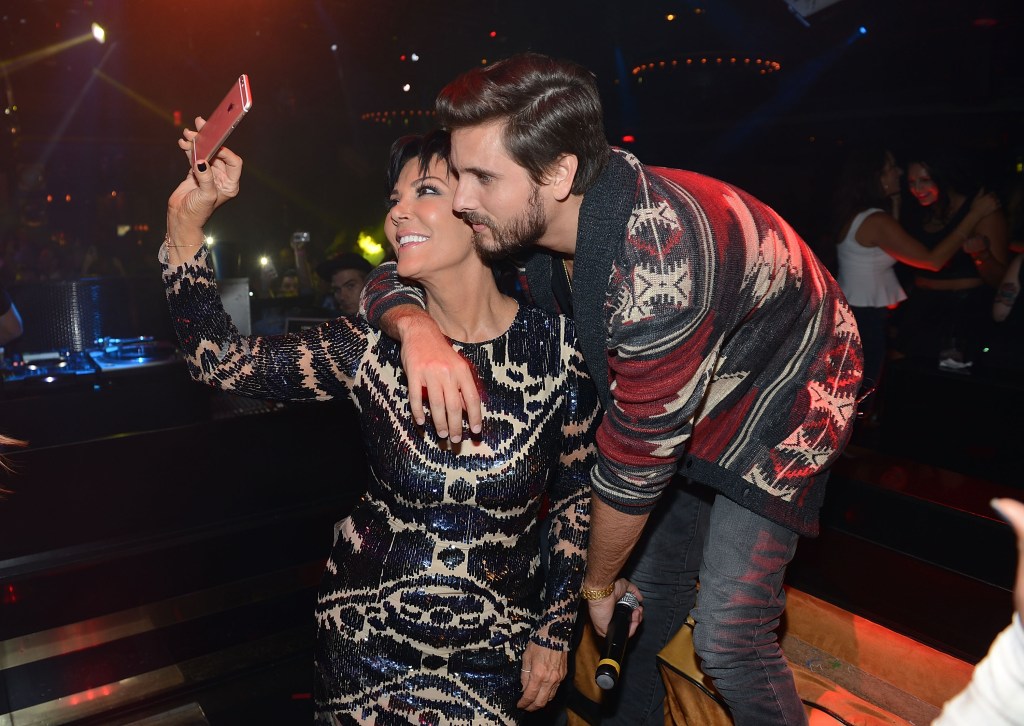 In another Kim and Scott scene, the duo was hanging out at Kim's mausoleum with North West. North showed off her passion for special effects makeup by making her mom look "old" and giving her a giant prosthetic nose. I absolutely adore this child. While North was applying the makeup, Kim was opening up to Scott about never feeling depressed in her life. North proceeded to shush her mom so that she wouldn't ruin her makeup. Iconic.
Kim then walked around the house in a brunette wig and pretended to be Annika, North's new "art" teacher. The security guard and nanny claim to fall for it, but it also seemed like they were being cute and playing along with North. Poor Chicago West doesn't recognize her mom in disguise and apparently peed her pants and ran away. Scott even video-called Kris Jenner to introduce her to Annika, his new girlfriend who also happens to be shy. Kris hilariously asked if there was a filter on the phone based on the woman's appearance and scolded Scott for pressuring his new boo to gab with the world's most famous Momager. Scott even joked that Annika looked like Kim and Kylie Jenner. "Khloe [Kardashian]'s going to be jealous, I usually don't prank people without her," Scott said. But boy, are we glad he decided to "cheat" with Kim.
Kourtney and Kendall's New York minute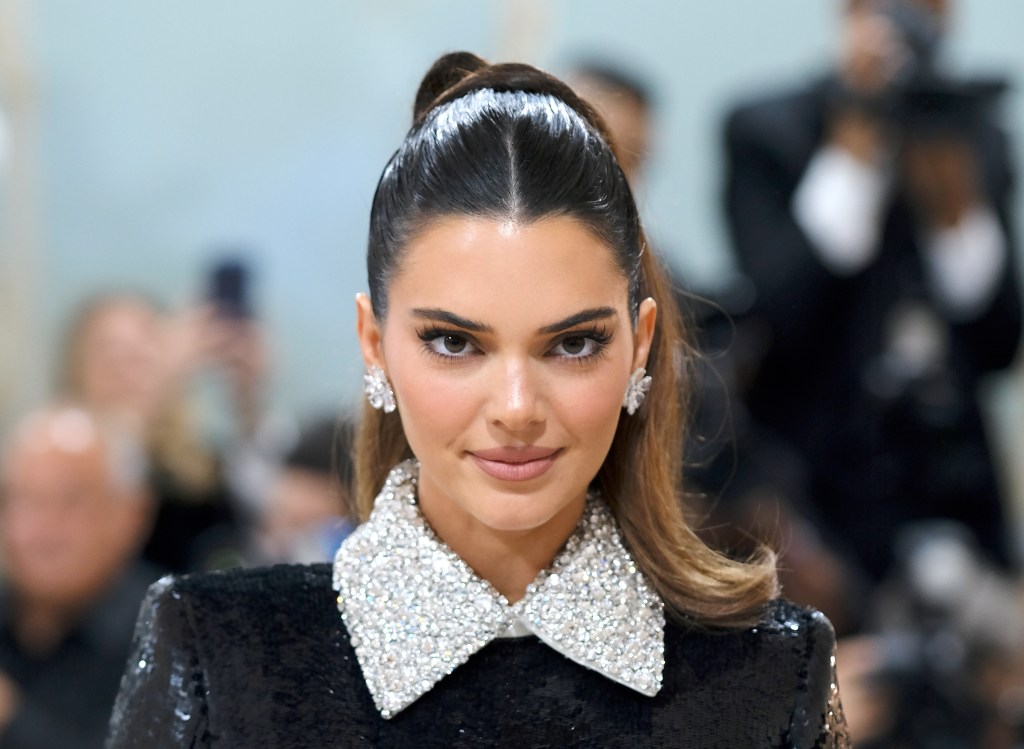 As previously mentioned, the most boring parts of the episode took place in New York. Kourtney did a bunch of press for Lemme, including the Today Show, and couldn't stop acting nervous. She jokingly asked if anyone had drugs and proceeded to pop several Lemme Chill vitamins in lieu. Kourtney couldn't have seemed less interested in talking about the business she apparently spent five years creating. Her enthusiasm was negative. Kris did a better job selling the vitamins in her confessional. "I'm into Lemme — Lemme leave me alone," Kris said. "Lemme have a martini." How did Kourtney get absolutely none of this charisma?
To make matters worse, Kendall also filmed a few scenes in New York during fashion week. She basically spoke about channeling Kourtney's laziness and doing less in the modeling world. Go girl, keep giving us absolutely nothing. Again, Kris saved the scene with a FaceTime call where she claimed that Kendall was her favorite daughter. Even Kendall didn't believe it. She cited a late-night appearance where Kris said, while connected to a lie detector, that Kylie was her favorite child. Hey, at least I'm not the only one who puts Kendall pretty low on my Kardashians ranking.
The underlying conversation on motherhood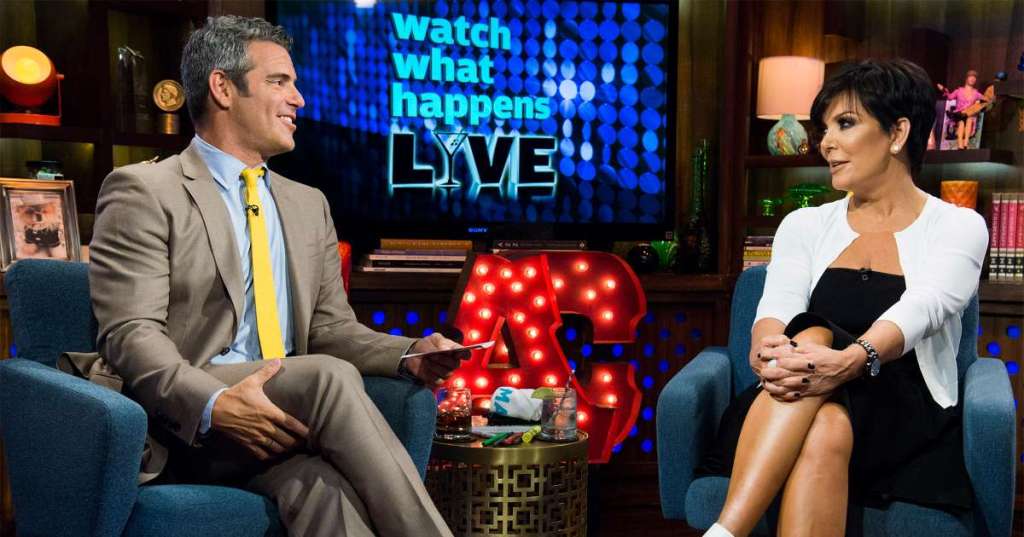 Several scenes in the episode focused on the topic of motherhood in very interesting ways. To start positively, it was absolutely heartwarming to see Kim's bond with her children. North genuinely has so much fun with her mom. Like, we all know having security guards in the house is anything but normal. North has a playful banter with them and it's endearing to see that despite her famous parents, she seems to have a real childhood.
Khloe also got candid about motherhood now that her child was three months old. Khloe's openness about what it's like having a child by surrogate is so refreshing. With her daughter whom she birthed, Khloe said it only took a few days to have a mother-daughter bond. However, it's taking longer with her son, which people have assured her is normal. But it doesn't stop Khloe from beating herself up about it.  "I don't treat him differently, I just question myself sometimes," Khloe explained. Khloe gets a lot of heat for the Tristan Thompson of it all, but I hope the public gives her some slack for being so vulnerable about the dark emotions that new moms deal with. Surely, not enough people talk about it and it's good to see such a major star give the full picture.
Finally, the Kris Jenner of it all. While in New York, Kendall and Kourtney attempt to talk to Kris about their nature for perfectionism. They explained to Kris that they felt she put a lot of pressure on them growing up, which is why they feel like "control freaks" now. Kris was not into the criticism. "Everything is my fault," Kris said. "It's my fault because I gave birth to them and I raised them so arrest me." This scene was one of the most subtly jarring to watch. It's obvious that the Kardashian kids have a lot of complicated feelings about fame, aside from Kimberly. So it's hard to see them try to discuss it honestly with their mother, only for her to guilt trip them into not solely praising her parenting.
Kris should watch the scene back and take notes on what NOT to do when your adult children try to have healing conversations with you. The moral of the story is — being a mother is complicated, even if you have all of the resources in the world like these ladies.
Fashion killer Kim or fashion kills Kim?  
When Kim wasn't hanging with Scott, she was working on her fashion show. It was coming down to the wire and it seemed like her sisters still didn't understand how big of a deal it was. While Dolce & Gabbana reps were in Los Angeles to meet with Kim, they stopped by Kourtney's office to say hello. Kourtney gushed about their close relationship (which, coincidentally, she also claims is five years old just like her business idea) and how special the brand made her feel. Oh boy — she's not going to like watching her sister be praised for being just as, if not more, special with the Fashion Week show.
The episode ended with Kim flying to Milan right before the show. Of course, disaster struck. Kim's stylist, AKA her surrogate Kanye West, left her passport in Los Angeles and was stuck on a plane in Milan unable to get off. Kim tried everything to get her off the plane including a police pardon and having someone fly the passport from California to Italy. Nothing worked and Kim was left to fend for herself.
She tried to finalize designs with the Dolce & Gabbana team but her head was elsewhere. She struggled to be firm in her decisions, which only made her doubt her ability even more. "I don't know how I'm going to be able to do this," Kim said at the end of the episode. Obviously, she'll pull it off, but it is interesting to see how Kim relies so much on confirmation from another person on her fashion sense. It's relatable to a nobody like me, but it seems odd for someone dubbed such a mogul.
The Kardashians continues Thursdays on Hulu.
TELL US – WHAT DID YOU THINK OF THE LATEST EPISODE OF THE KARDASHIANS? WHAT DID YOU THINK OF SCOTT AND NORTH'S PRANK WITH KIM?