Season three of Southern Charm saw Kathryn Dennis the odd-girl-out, with only friend of the cast Jennifer Snowden at her side, but my how things have changed since the end of that season. For season four of Southern Charm, Kathryn is back, and she has regrouped, and now has her own girl squad of sorts, and there is peace with all of the other Southern Charm ladies. Well, almost all of the other ladies.
For season four of Southern Charm, Kathryn found her self warmly welcomed by Naomie Olindo, girlfriend of cast member Craig Conover, Danni Baird, and her old friend, Elizabeth Madison, plus, Chelsea Meissner, Southern Charm friend, and former Survivor contestant. Kathryn now says with season four of Southern Charm behind her, that all is still well with this group of ladies. "I love them all! I find this group real, and they are all awesome!'
CLICK THE CONTINUE READING BUTTON FOR MORE!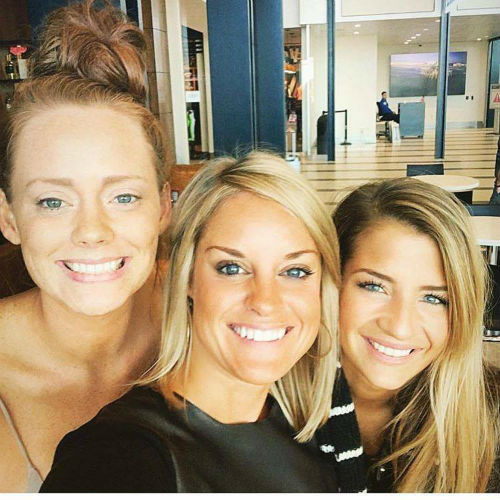 Kathryn says the she even got along with another star of the Southern Charm cast, Cameran Eubanks, and says that she had a blast on the trip that everyone took to Key West for Cameran's birthday. While Kathryn and Cameran are still not tight, she says that as cast mates, they have no issues.
RELATED: An Update On Landon Clements's Travel Blog, Roam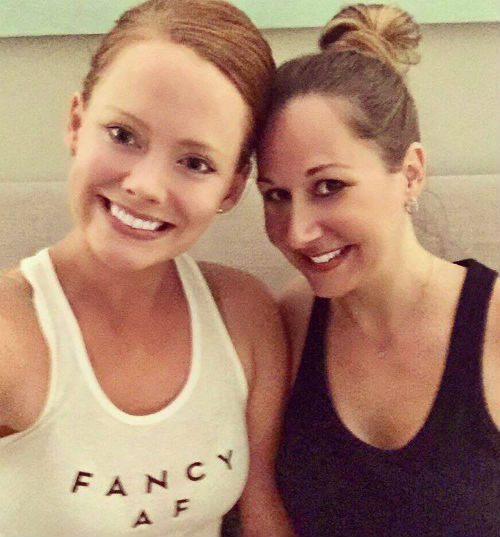 But that naturally brings us around to the Southern Charm cast member that has been the bane of Kathryn's existence since she showed up back in Charleston to put her life back together after her divorce from James Maby, and that's Landon Clements. #Spoileralert: things are no better between Kathryn and Landon, but Kathryn claims that the only thing she can control is the way she reacts to Landon (c'mon KD, we know you will be still making those crazy faces).
And speaking of crazy, remember last season, at the Southern Charm reunion, when Landon and Thomas Ravenel  kept trying to convince Kathryn that there was nothing going on between them, and when Landon went with Thomas to Savannah on Kathryn's Valentine's Day trip, it was simply platonic, even though they shared a room at the plantation house? Well, Southern Charm season four will have Landon and Thomas making it official (even if it doesn't last, hint, hint).
But there is one more member of the Southern Charm family that will never accept Kathryn, and according to KD, that's just fine with her. Patricia Altschul, mama of Whitney Sudler-Smith, continues to speak ill of Kathryn, and Kathryn has nothing much to say about "Patsy," as she says she seldom thinks about her.
But for season four of Southern Charm, Kathryn says she is glad she came back, because there is a real sense of camaraderie amongst the Southern Charm ladies. #GirlPower
TELL US: ARE YOU SURPRISED THAT KATHRYN GOT BACK IN WITH THE GIRLS ON SOUTHERN CHARM?
Photo Credits: Kathryn Dennis
Save