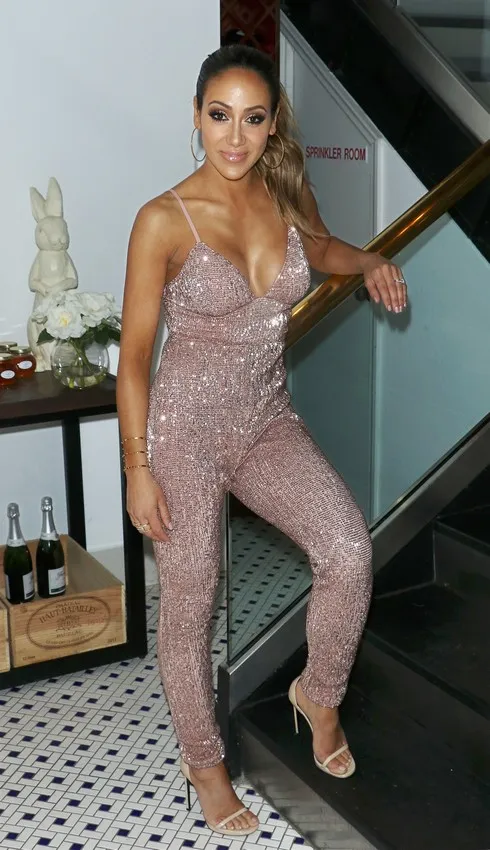 The battle of the boutiques rages on! The sequined jumpsuit (oh how our Jersey girls love a good sequined jumpsuit!) Real Housewives of New Jersey star Melissa Gorga wore for her birthday celebrations was an apparent source of irritation for Posche owner Kim DePaola. Turns out Kim D. had posted the exact same jumpsuit on her Posche instagram (twice) two weeks before Melissa wore it out for her birthday party over the weekend.
So naturally Kim did what all the reality stars and their sidekicks do: headed to social media. Kim let everyone know she spotted the copycat look immediately and she didn't hold back her thoughts on the situation.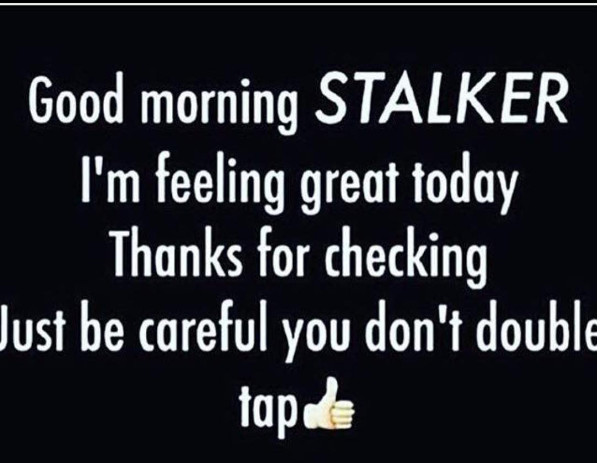 Kim instagrammed, "You know who you are !! Nice outfit !! Copy much ??? #poschebykimd #backtobeingaboss #sequin."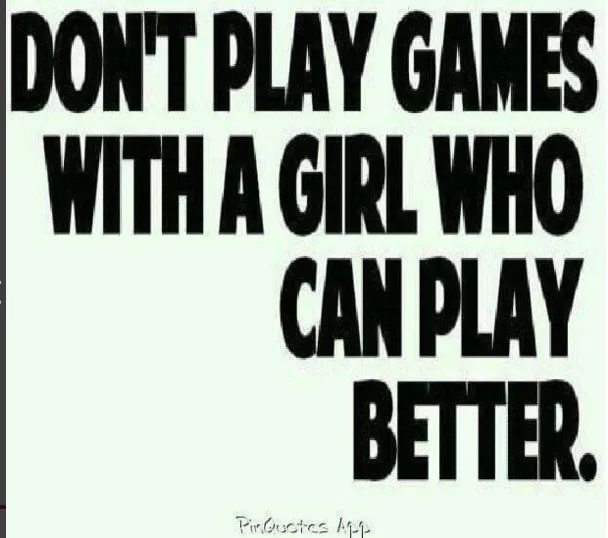 And then this, "I am just getting started !!! I will win every game you try to play !!! If you are such a fashionista ? Why you copying Posche by Kim D !!! I guess I will just take it as a compliment, don't think you will last anyway !!!! #getyourownlinesbitch."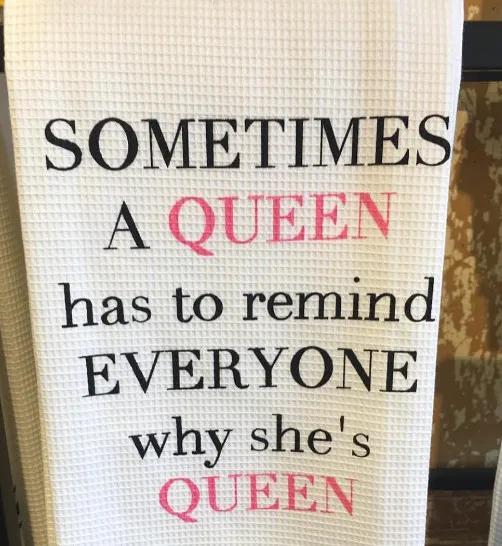 Kim also shared, "Not enough hours in the day ,or days in the week !! But , I am going to make time for this !!! STAY IN YOUR LANE !! And maybe take a bath while your at it #onedirtylookinggirl #getyourownlinesbitch #ashy."
Kim then continued to troll Melissa with group photos featuring now-former RHONJ star Jacqueline Laurita and Melissa's former Envy boutique partner Jackie Robinson.
"THE REAL SQUAD !!! #nicetosmileagain #novell #afterparty #realdeal @jaclaurita @jackiebeardrobinson @thefashtress."
And then she shared the snarky ad for her upcoming boutique sale. Notice the crafty wording: a liquidation sale to be "envied."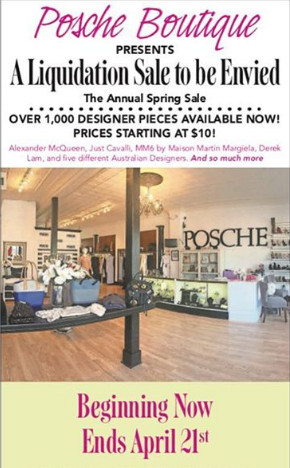 Oh that Kim D, ever the pot-stirrer and we love her for it. What would this show be if it were all rainbows and sunshine? Would you even recognize RHONJ that way? Is it wrong to admit that THIS is the Real Housewives of New Jersey we know and loved? The total shitshow of drama and social media smackdowns. All we need is Jacs to get back to drinking and Tweeting and all will be right in the Jersey world again.
In Melissa's defense, it's possible she had this outfit on order (or sent to her) before Kim D. had even posted it on her Instagram page, but we'll leave them to sort those timeline details out!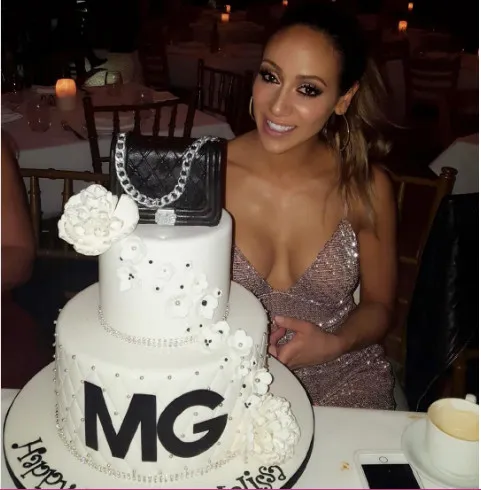 I bet this isn't a rented Chanel cake! 😉  Melissa captioned it, "Omg I'm in love with this cake! Thank you to my good friends @buddyvalastro @lisavalastro4 it's amazing!! Love u guys!!"
Happy belated Birthday to Melissa! On a sweet note: Joe Gorga left a huge tip for their waiter after Melissa's birthday dinner – $500. The waiter was deeply moved by the big tip and told Page Six, "It's nice to see a reward for your effort. I haven't figured out yet [what to do with the money]. I have two kids I support and I am sure they will find a good use [for it]."
TELL US – DO YOU WANT KIM D. BACK ON THIS SEASON? DO YOU THINK MELISSA SPOTTED THIS OUTFIT ON KIM'S INSTAGRAM? OR HAD SHE ALREADY ORDERED IT FOR HER OWN BOUTIQUE?

Main Photo Credit: Jim Spellman/Getty Images