Lala Kent had a better Labor Day Weekend than the most of us did because she got engaged to Randall Emmett with a surprise birthday proposal and 6 karat diamond ring.
It turns out Randall has been planning the Vanderpump Rules star's ring for months. Jeweler Richie Rich says he worked with Randall to design the ring which took "about 14 days to create" and cost $150,000k! Um, … somewhere Scheana Marie is shitting her she-pants. 
Richie and Randall had several meetings about the design, and Lala was completely in the dark about not only the look of the ring but Randall's plan to propose. The Hollywood producer secretly visited the jeweler during trips to NYC. Lala knew nothing… or Lala just didn't know when he was going to actually get down on one knee to pop the question?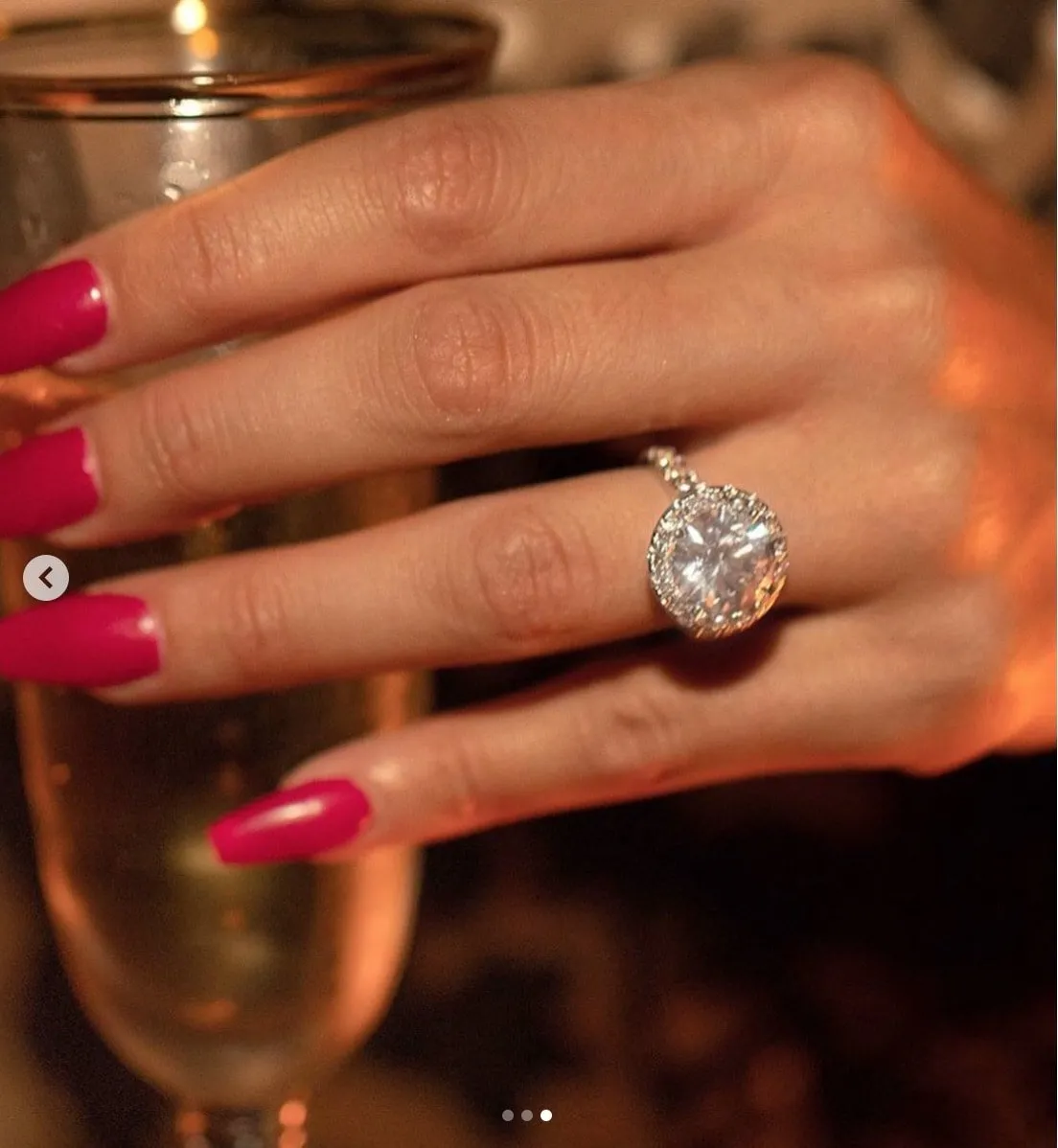 [Credit: Instagram]
Richie tells Page Six he personally delivered the completed ring to Randall in LA before he flew Lala to Cabo San Lucas for a supposed birthday trip. You can see a video of the ring below.
After spending the rest of the weekend in Cabo, Lala and Randall continued celebrating in Vegas where they were joined by Jax and Brittany, the Toms, and Katie.
I suppose this means we won't see Lala's proposal on Vanderpump Rules. Randall has thus-far refused to even make a cameo, which I think it good idea considering how quickly producers would love to start dragging him (and his relationship with Lala) through the mud for some cheap drama. Rumor has it Lala isn't getting along so well with Randall's ex-wife Ambyr Childers, and they recently got into a scuffle about the kids over Instagram…
I presume the show will cover the aftermath of the big moment with something cheesy like Lala 'bailing' on a planned Vegas group trip to be with Rand for a last-minute birthday trip, then showing up late to meet the group with her surprise announcement! I should be writing for Bravo, huh.
The contrast between Brittany's wedding plans and Lala's will also be interesting. I wonder if any of the girls from the show will be bridesmaids – I'm just gonna go ahead and assume we will NOT be seeing this wedding on TV.
Well, lots of very adult things happening for the cast this season! Kristen (and maybe Lala?) is reportedly pregnant (not sure I believe that, but maybe?), Katie and Tom are either trying or might be knocked up, Jax is getting married, Ariana has gotten over her vagina fears, the Toms are now restaurateurs, and Scheana is in a fake relationship with Adam Spott. Is this finally the season to call it quits on the narrative that this bunch is just working at SUR and drinking too much? Surely there are some young, hot, wannabes in Lisa Vanderpump's stable? Or the Toms do… I would love to see a show about them trying to manage their past selves!
P.S. James Kennedy is allowed to stay forever. He is essentially Peter Pan. Speaking of Peters… wonder what our favorite sexy SUR manager is up to?!
TELL US – WHAT DO YOU THINK OF LALA'S RING? DO YOU THINK WE'LL SEE THE PROPOSAL ON VANDERPUMP RULES?
[Photo Credit: Instagram]