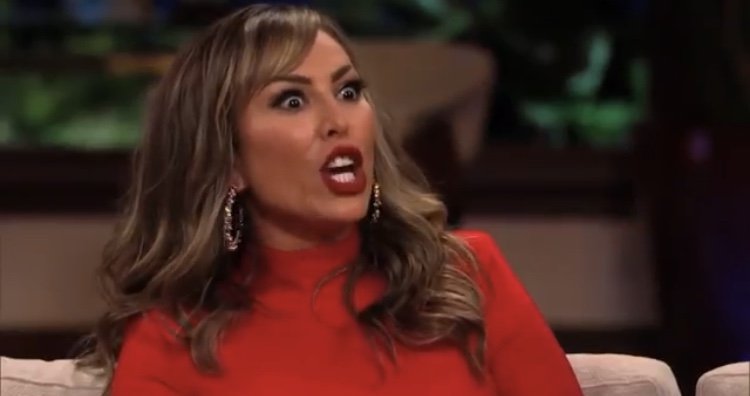 When Kelly Dodd first joined Real Housewives of Orange County, she was far from a fan favorite. Eventually, she became a polarizing character with some good points and plenty of entertaining arguments. Now that Kelly is on her third season, it's safe to say she was the only reason to watch this season.
Pretty much nothing happened for most of the season. Thankfully, Kelly gave us comic relief, genuine emotion, and some iconic insults. "Little bitch," anyone? As far as (most of) the fans are concerned, Kelly Dodd is the queen on Real Housewives of Orange County. Just don't say that to the OG of the OC. Vicki Gunvalson accused Kelly of doing cocaine during the Season 13 reunion and Kelly is livid. Kelly is so upset that she claims she doesn't want to return unless Vicki gets fired.
Is that even possible to have Real Housewives with Orange County season without Vicki!? It's very unlikely, but if anyone can make it happen, it's Kelly Dodd. Then again, this vitriolic feud is a perfect reason for production to keep both Kelly and Vicki on the show.
Kelly has been on the defensive ever since the trailer for the RHOC Season 13 reunion hit the internet. Who could blame her? The moment that everyone is talking about is Vicki's cocaine accusation. Now Kelly is adamant that she does not want to go back if Vicki returns.
Kelly told an Instagram user, "I can't go back if that liar can just say shit without consequences." She claimed, "The money isn't worth it to me!"
Kelly continued, "My daughter means more to me than this [show] and she is trying to ruin my reputation." She declared, "Just out of principle, I won't go back! They can pick the OG I'm out!!" NOOOOOOO. The viewers need Kelly on this show. This cannot happen.
Kelly told another Instagram follower, "Let her get away with this, then I'm out!! I will not return next season!!" She followed up with, "I have a daughter and a brand, that bitch! How could I film with her?" No one can blame Kelly for not wanting to film with Vicki, but she's not the first Real Housewife to face drug accusations. She would, however, be the first one to quit over those allegations.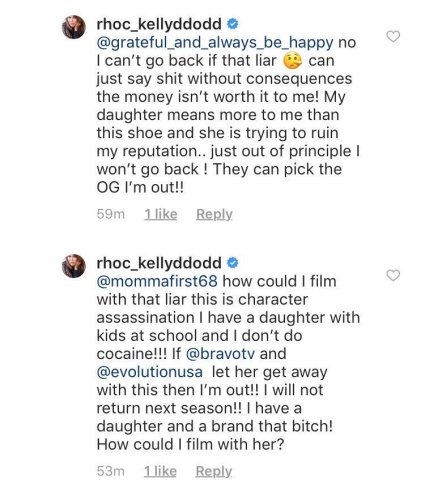 Another fan told Kelly to sue Vicki. Kelly responded, "I don't don't do drugs, but I would sue her." However, she will not. Kelly explained, "We sign contracts that we can't sue each other. It's OK if she's on next year, I won't be on." NOOOOO. This cannot happen!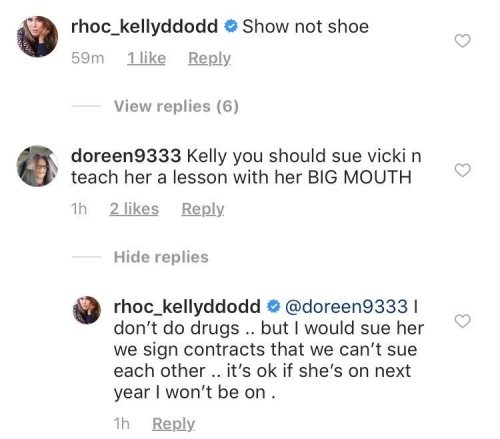 Kelly's costar Gina Kirschenheiter jumped in on the comments. She wrote, "Like I said to u before Kell. It's actually impressive how she remains two faced despite cutting one off…" Kelly responded, "That's hilarious!" Completely agree, Kelly.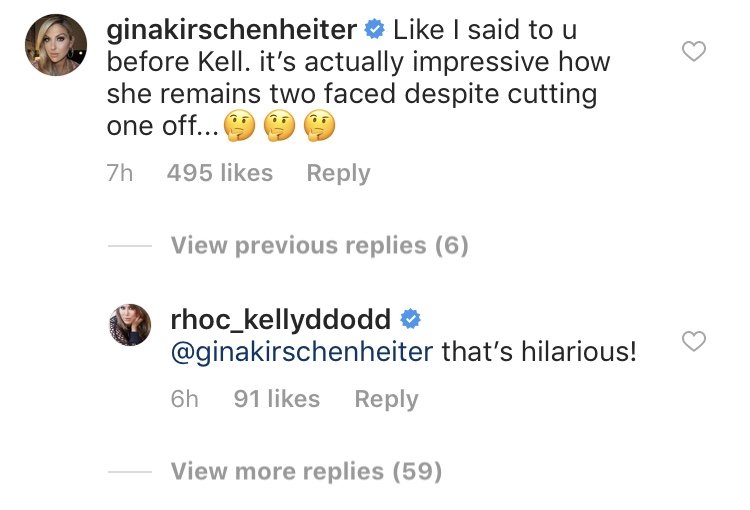 That wasn't the only Vicki-inspired shade on Instagram. Let's backtrack a teeny bit first. During the season finale episode, Vicki asked the ladies if they noticed any changes from her facelift. Gina told her "You got rid of your gobble-wobble!" Understandably, Vicki did not take that as an outright compliment.
Emily Simpson revived that comment with a Thanksgiving Instagram Story. She wrote "Happy Gobble Wobble Day" with an unflattering picture of Vicki and a turkey. Gina reposted the Instagram Story and wrote, "HAHAHAHA OMG @rhoc_emilysimpson I love u!"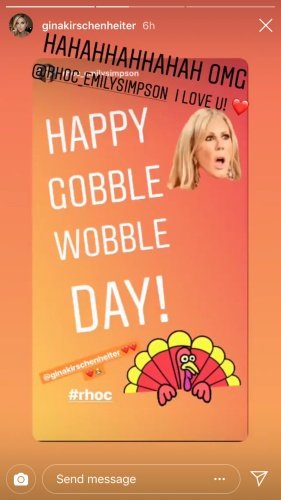 Please, production, don't let us lose Kelly Dodd. This show would be so boring without her antics. We need to make RHOC great again. Losing Kelly is not the way to make that happen.
TELL US- DO YOU THINK KELLY DODD WILL REALLY LEAVE RHOC? WHO WOULD YOU RATHER HAVE ON THE SHOW: KELLY OR VICKI GUNVALSON?
[Photo Credit: Bravo]