For the most part, every Love After Lockup couple ends the season broken up and/or with one person back in prison. Brittany Santiago and her husband Marcelino Santiago are not one of those couples. Sure, they fight just like anyone else in a relationship, but their lives have truly changed in the past year.
Brittany got out of prison. Brittany and Marcelino got married. The duo welcomed a baby girl named Zoila. Brittany's son from a previous relationship, Giovanni, is a big part of their  lives as well. And, unlike, a majority of the other cast members on this show, Brittany is not back in prison. She is not back to her old ways. Both Brittany and Marcelino are focused on moving forward. Still, there's plenty of drama in their lives, which is why they're a part of the Love After Lockup spin-off series Life After Lockup. The Santiagos spoke with Reality Tea about the new show and their lives since filming wrapped.
Marcelino explained why he looked for love on the internet and decided to be a part of reality TV in the first place. He shared, "Originally, I wanted to be on Love After Lockup to be able to show that it's possible to thrive after coming from a low, dark spot as far as relationships go. This low place is why I chose to take a step back and try to find somebody online."
He continued, "I definitely did not seek out to have a marriage, a baby, and all that. What I wanted to do was find somebody that I could speak to and really eliminate the lust from the conversation by getting to a deeper sense of knowing who that person is. Now that we have connected and it has been so seamless, it feels so good for me."
Brittany elaborated, "For a whole year, we just wrote letters. Later on, we had phone calls. I think why our relationship works so well is that we were both one hundred percent honest on paper and we both actually took the time go beyond just reading what each other wrote, but to put our minds in each other's shoes and think about how the other was feeling."
She concluded, "We really got to know each other one hundred percent honestly and genuinely, which is why I think our connection is so strong." Marcelino commented, "The hookup culture is just so apparent these days, but that's not at all what I was looking for."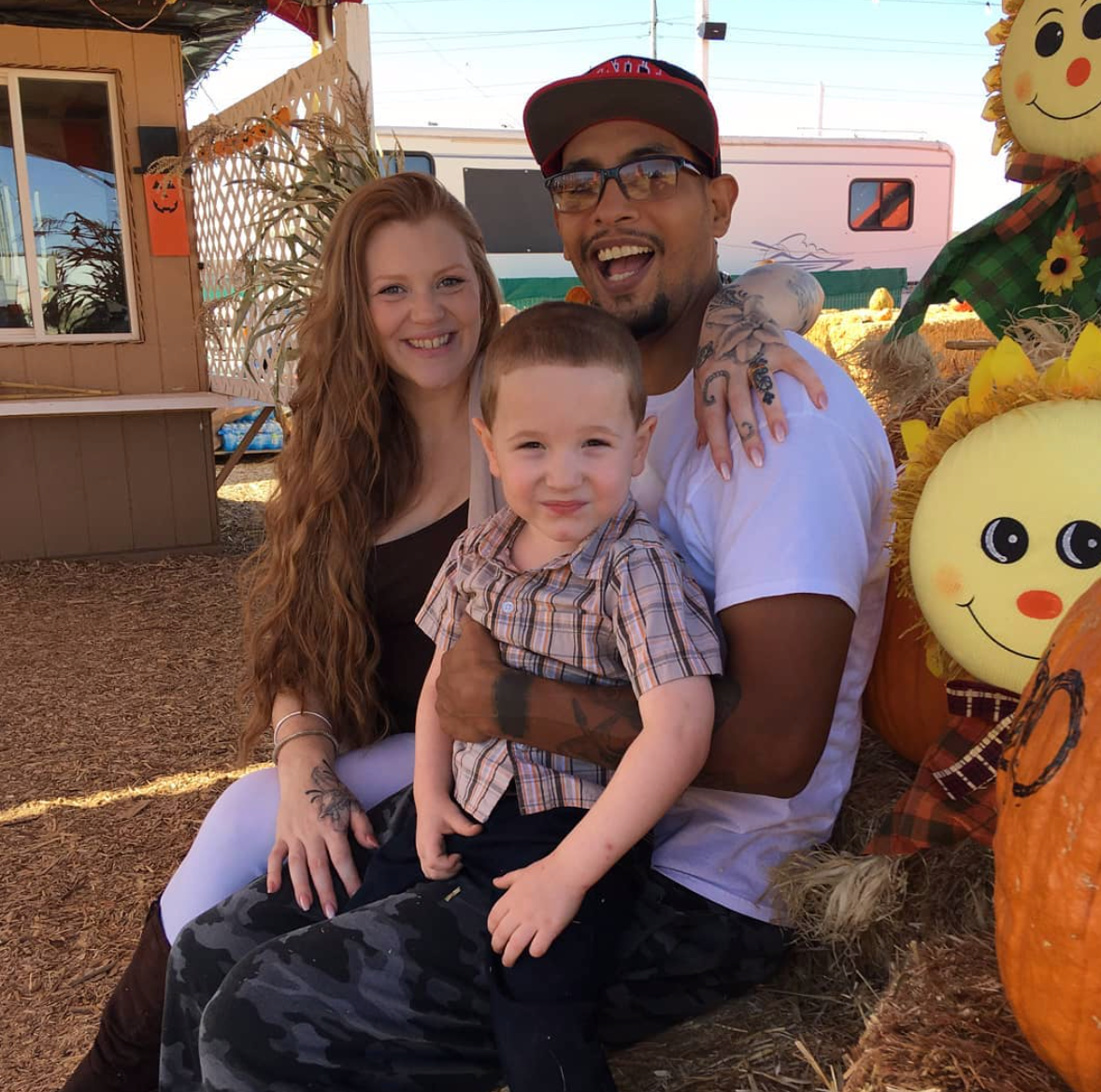 While these two seem to be in a very solid place, the same can't be said for all of the pairs on Life After Lockup. Marcelino did not mince words when he declared, "I'm not a fan of any of the other couples except for Andrea [Edwards] and Lamar [Jackson]."
Brittany chimed in with "Even though Lamar did so much more time than I did, we both had heavy sentences. We both went in young and immature and chose to utilize our downtime to mature, grow, and learn from our mistakes. We proved that to be true once we got home. And we were able to have and maintain healthy relationships."
Marcelino continued, "I'm not gonna sit here and disparage the other couples, but I am going to say certain things."
And no one can blame him for going in on Michael Simmons for his love triangle with wife Sarah Simmons and girlfriend Megan J. Marcelino remarked, "Michael has a lot of growing up to do because now he's responsible for two lives, two babies.  At the same time, he's doing the wrong thing by two different women. Later on in life, your daughter is going to grow up and watch this, or at least know about it, and you're her number one influence. As a father of a daughter now, we have to be responsible for raising women and just hussies and scallywags." Brittany sympathized with Michael's wife Sarah and said, "It's hard to watch. She's been waiting for him to come home for so long."
Marcelino admitted, "I'm not interested in Lizzie [Kommes] at all. Her story repulses me just based on the manner that she carries herself, even post-filming Love After Lockup. When I see the things she does on Instagram, I think 'OK. This is really the way you wanted to be to this man? Which is terrible.' Scott [Davey] has to be responsible for his own self. At the same time, I do think he was manipulated a little bit." Just "a little bit"?
Even though a lot of the viewers tune into Life After Lockup for the fun dysfunction, Marcelino explained the greater purpose behind the show. He shared, "I think the network has done the community a great service by airing a show that is truly a docuseries about how to combat recidivism. If you notice, in a lot of the other couples, one partner went back to prison." We. Have. Noticed.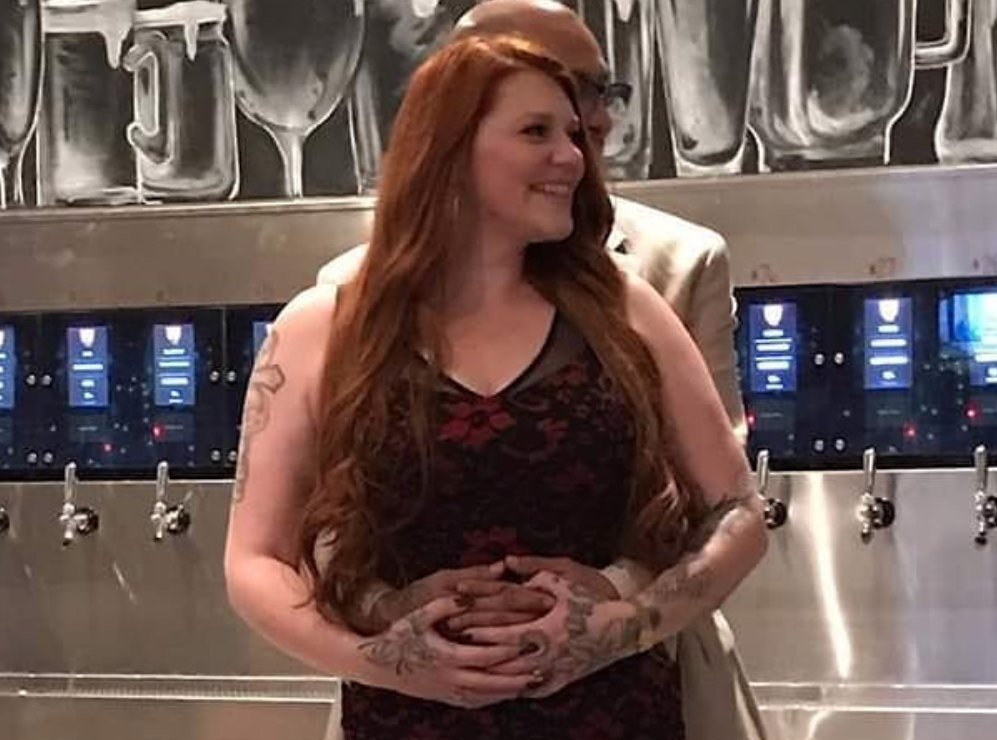 Marcelino added, "You'll be able to see on Life After Lockup how we've progressed and the things that we've overcome. We've proven that we have a real relationship on and off camera. We have a real relationship."
Later, Marcelino addressed his portrayal on the show, specifically the perception that he is "controlling" in their relationship. Marcelino said that this is "so far from the truth."
He continued, "When people think you're controlling that can lead to them thinking other things like you have a low self-esteem, which is so far from the truth. I'm a marine. I'm just first up and first to go."
Marcelino explained, "As a forty-year-old man, I get how you're supposed to have a relationship. Be responsible. Be accountable. If that means, being protective, then that's what it is. Brittany is free to do whatever she wants."
Aside from talking about the show and their relationship, Brittany and Marcelino dished on two projects they have in the works. Brittany divulged, "We're actually both working on books right now."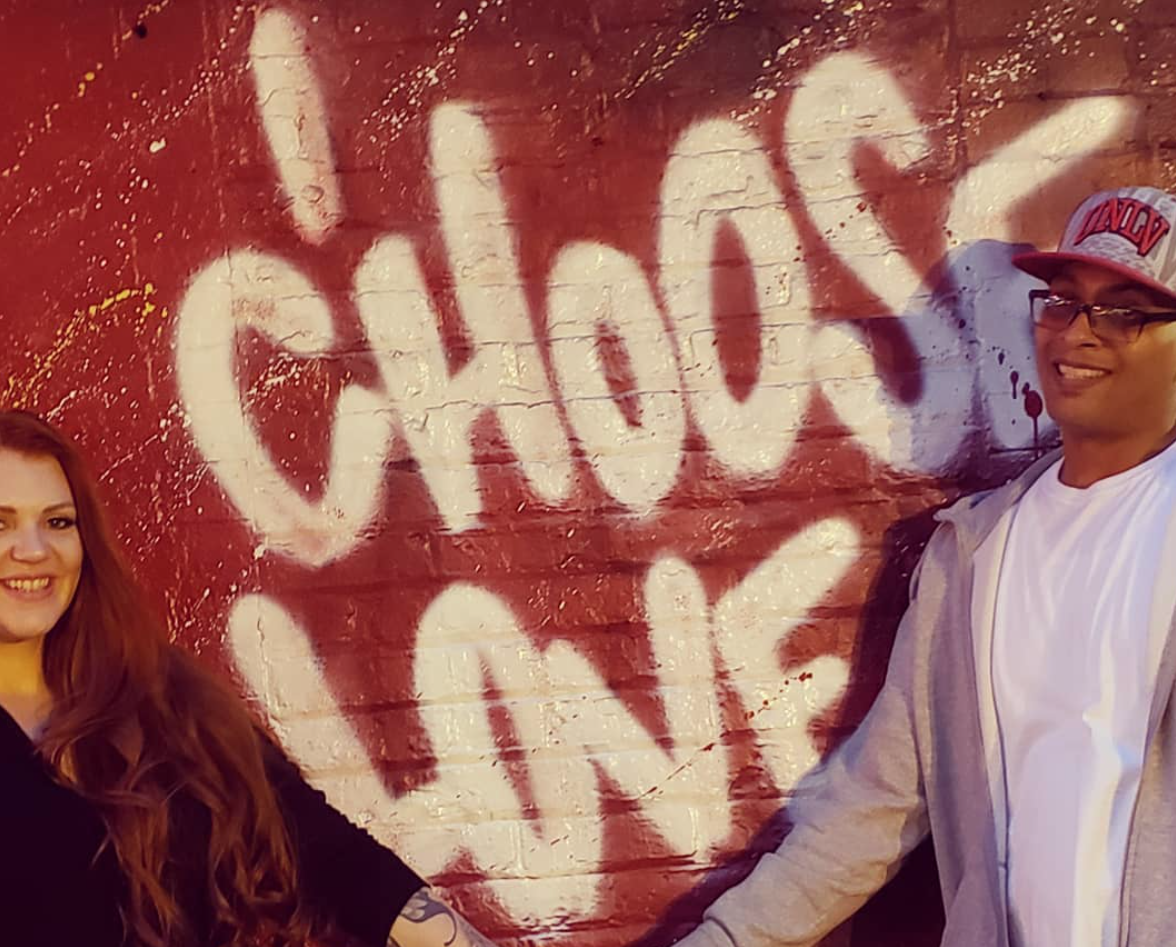 Marcelino added, "Brittany is a little bit further than I am, but we're both working on books." Brittany admitted, "It's extremely difficult having a newborn, a toddler, a puppy, maintaining a relationship, and then filming. So, if I can only pick up my laptop and write for twenty minutes, then that's what I'm going to do. Something is better than nothing. I'm about halfway done and I plan on self-publishing in August..
She didn't divulge too much, but Brittany did share, "It's a story about my life, the things that I've gone through, and what I've overcome."
In regard to the rest of the season, Marcelino teased, "Our story is packed full of twists and turns."
TELL US- WHAT DO YOU THINK ABOUT BRITTANY AND MARCELINO'S RELATIONSHIP? WHAT DO YOU THINK ABOUT MARCELINO'S COMMENTS ABOUT THE OTHER LIFE AFTER LOCKUP COUPLES? WOULD YOU READ BRITTANY'S BOOK? WHICH LIFE AFTER LOCKUP CAST MEMBERS DO YOU WANT US TO INTERVIEW NEXT?