Some of our favorite couples from Love After Lockup are back for this all-new series, and it looks so good. Life After Lockup follows five couples from the original series. Scott Davey and Lizzie Kommes are not together so it will be interesting to see what happens with them. Lamar Jackson and America's favorite Mormon wife Andrea Edwards appear to be solid.
Brittany Santiago and Marcelino Santiago have a new baby, but people from her past could case a rift between them. Clint Brady is more determined than ever to build a solid marriage with Tracie Wagaman, but we'll see. Finally, the love triangle of the century is back for more drama. Michael Simmons, Sarah Simmons, and Megan J are at a crossroads now that the truth about the marriage and baby are out. I wonder what relationships will be standing by season's end
Brittany & Marcelino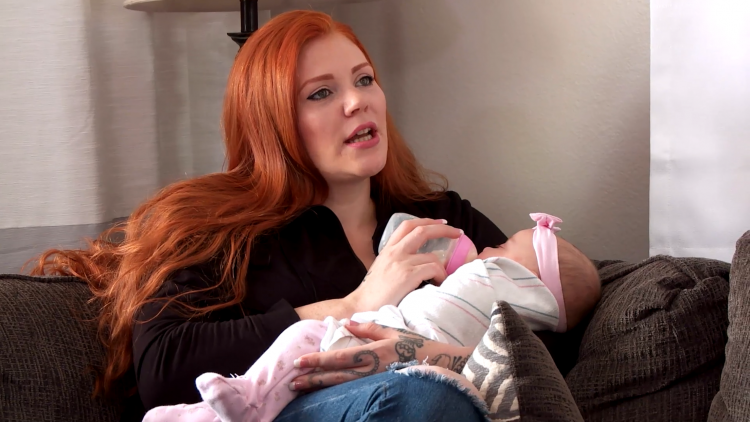 Brittany and Marcelino are doing really well it seems, between a new baby and their adorable dog. She's been out of jail for a year now. It looks like she's really turned her life around.
There's only one thing that could come between their happiness, and that's her ex felon friends. He is NOT cool with her hanging out with people that could possibly cause her to slip back into the criminal lifestyle.
Marcelino's afraid they will keep her anchored down into a mindset of a criminal and prevent future growth. I have to agree with him here.
Things are going so great for these two, and the last thing they need is someone from her past lifestyle causing problems. It's so easy to fall back into those illegal ways, and I don't want that for her family.
She has another child to think about now, and should avoid anything that could jeopardize that at all costs. Her ex-girlfriend Amanda actually asks to hold the baby, but Marcelino makes it obvious he's not about that.
There are wine and ex-felons involved so it makes perfect sense that he would worry about her relapsing. He wants to keep his family together so I wouldn't say he's being overprotective like Brittany says he is. For me, his actions are the natural instinct of a parent making sure nothing bad happens to his family.
Okay, so Brittany's case looks so much worse now that I know her friend Sasha is going back to jail. She was involved in a robbery that led to MURDERS and you want her around your baby? Cringe.
Marcelino definitely has a right to be worried about the company Brittany is allowing around their daughter. These people are going to be the death of me with their mind-boggling decisions.
I don't want Sasha to go to jail,  but at least there would be a clear distance between her and the baby if that happens.
Clint & Tracie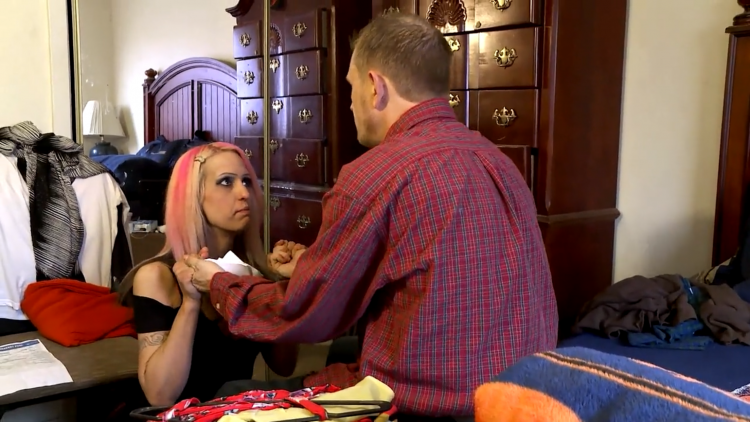 Watching Clint get emotional at the beginning of the episode over Tracie is BIZARRE. She did this man so dirty in the past, but he is more in love with her than ever. Okay.
Tracie only has two days left of her parole, and Clint is ecstatic. That might sound great to most people, but not Tracie. She is NOT feeling this small town New Mexico life with zero friends or family.
Clint thinks this is their chance at a normal life together, and that comes across a little naive. Tracie gets annoyed at him for reading the 8 rules of probation to her, so things are clearly starting off great. Two days doesn't some like a long time, but her history proves that she can flip the criminal switch in a nanosecond.
HE IS TAKING HER TO VEGAS. CLINT IS ACTUALLY TAKING TRACIE TO VEGAS. I understand that she is his "goddess", but maybe "Sin City" isn't the best fit for her. There will be so much temptation for her to fall back into old ways.
Perhaps something more tranquil like a spa trip would be better. Plus, Tracie could use some inner peace if her past behavior is any indication.
Tracie totally ruins the mood by bringing up Clint's mom. She has yet to meet her, and there's clearly a reason for that. His mom has VERY valid concerns about her past addiction struggles and her tendency to bolt.
It's really no surprise why the meeting has never taken place. Tracie is worried that his mother's influence could break the relationship, and how bad would that really be? I'm all about chances and forgiveness, but her track record is SO SO BAD.
Clint pleads Tracie's cast to his mother and begs for her to open her heart to forgiveness. His mom is not feeling it at all and cites stealing his car as her reasoning. Valid point for Team Momma.
She doesn't think Tracie is the right woman for her son, but he is more in love with her than ever. My favorite thing about this scene is that Clint is excited that Tracie's parole is ending, but the mom has the opposite reaction.
She is terrified that Tracie won't be drug tested or checked for anything. Admittedly, it's a little scary that Tracie will be free balling it out in the real world with no supervision.
Clint is bound and determined that this marriage will work and she won't mess up again. However, I think he might have rose-colored glasses on when it comes to his goddess.
His mom flat out says no she will not meet Tracie which very obviously upsets Clint. Not exactly the answer he was hoping to bring home to Tracie. 
Andrea & Lamar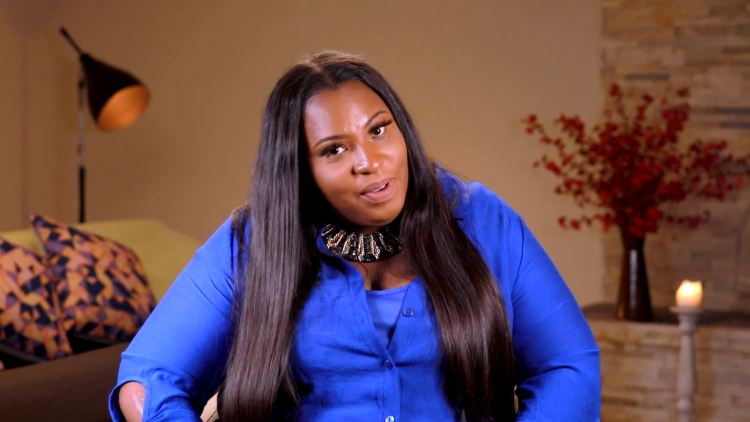 Lamar is two days away from his release date, and Andrea is still angry with him for going back to jail. She did uproot her entire life in Utah to be with him, so naturally, that would upset her.
Andrea's son Tennison wants his mom to be happy, but is really afraid that he will hurt her. He's nervous that Lamar has reverted back to his old gang ways and attitude, and my heart breaks for him. All he wants is for his mother to be safe and content, but Lamar's behavior could cause a major problem in their household.
Her daughter Nyla is equally concerned about Lamar's release. She doesn't want to be disappointed, and I can totally relate.
Having a stepfather that was in and out of prison all my life, setting yourself up for disappointment is the worst. You hope for the best, but unfortunately having high expectation can have devastating results. Hopefully, Lamar has his act together upon his release for Andrea and the kids.
Andrea not knowing that prostitutes work in the daytime has me DYING. It's a round-the-clock profession sweetie. Not everyone is a night owl. After all, the early bird does get the worm. 
Scott & Lizzie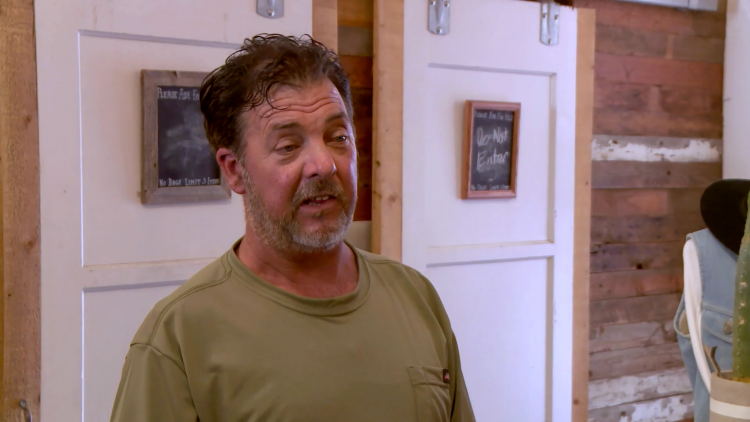 Scott is going on a blind date which gives me hope he's finally moving on from Lizzie. He's out shopping for this date, and he looks so genuinely happy.
Lizzie treated him so poorly, so it would be nice to see him find a decent woman. Make sure she's not obsessed with money before you get too involved! Time to learn and grow up Scott.
He spent $100,000 on THAT woman and is now in massive debt. He isn't even able to ever enjoy himself because of the mess she made of his life.
Scott's still in love with her for some reason which won't end well. There is probably a 100% chance that if he lets her back into his life, that she will wreck it again. LIVE AND LET GO BUD.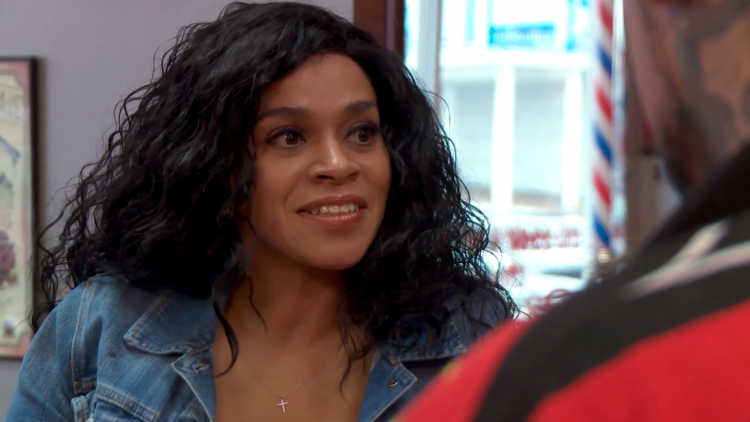 Despite the mess she made of Scott's, Lizzie appears to be living her best life. My favorite thing about her is how unapologetic she is.
She walks in to get a tattoo with her daughter and immediately tells them about her prison second. Most people wouldn't want to share that detail right out of the gate. Points for transparency I guess.
Her relationship with Jazmyne is in such a great place post-Scott. Lizzie has a new legitimate job working in a factory now. What a transition.
She still has feelings for Scott which could be a train wreck is she knew he also harbored feelings. Like Scott, Lizzie also has a date coming up which will only go well if he has a fat bank account. Money is what she wants, and she owns it. A girl has to eat I guess.
Trouble could be looming for Lizzie however because she hasn't told Jazmyne that she still has feelings for Scott. Her daughter thinks Scott is a bad influence, so this could easily put a strain on their newly positive relationship.  
Michael, Sarah, & Megan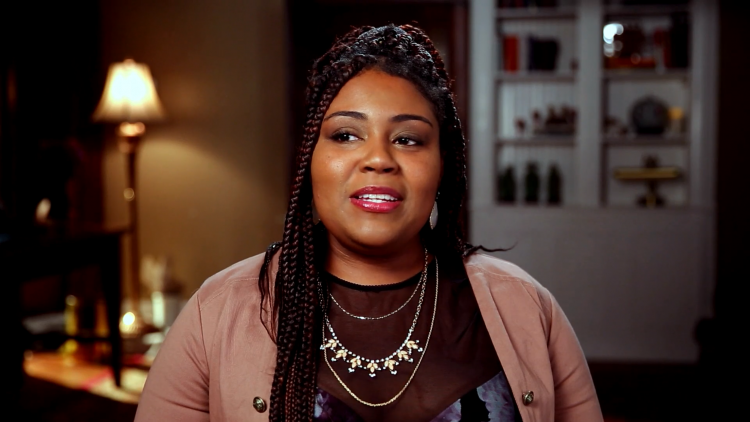 I LIVE for the Megan, Michael, Sarah love triangle. He's not a prize in any way, but these two women cannot seem to get enough. Megan is disappointed that Michael was taken back to jail. and I kind of feel for her? I guess.
Finding out your man is married is typically a huge red flag for most women. However, Megan is still all in for her "bae". HOW ARE THEY BACK TOGETHER?
Evidently, Michael plans on reuniting with Megan once he is out of jail and free from his ankle monitor.
Nobody in Megan's family is supportive of her relationship, and I'm not sure why. Could it be the wife? Maybe. Could it be the BABY ON THE WAY? Possibly. 
The real victim in this mess is Megan's friend. He also didn't know about the baby on the way, and his face says what we are all thinking. WHAT. THE. F**K. 
Megan and Sarah are fighting on Twitter, and it's all too much. Her friend is like, "what do you mean you're going to visit him? He is married." I felt that.
Megan has a bombshell secret of her own for Michael on their visit, and I really hope she's not pregnant. The situation is already a total dumpster fire, and the last thing they need is a second child in the mix.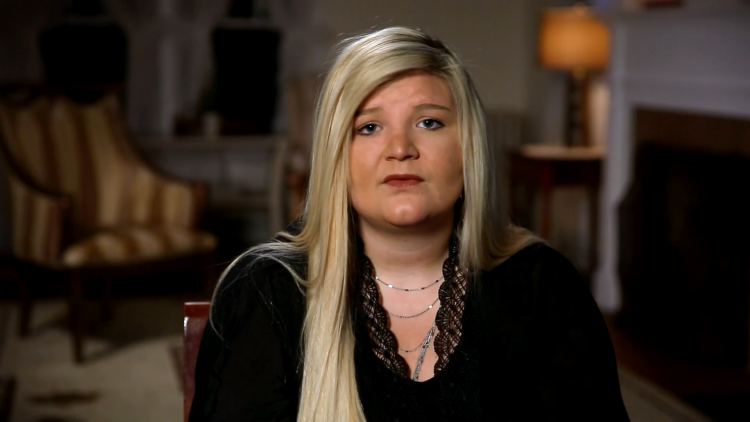 IT'S RELEASE DAY FOR PLAYBOY MICHAEL and Sarah is out shopping for baby clothes. Michael is telling Sarah he doesn't really love Megan, but we just saw him on the phone saying the opposite. Not a good sign for Sarah's marriage.
It would be nice to see both of these women walk away from this man who is playing both of them so hard. He's just not worth the drama that comes along with him.
Sarah doesn't believe that Megan will be present at the release, BUT WE KNOW BETTER. What a clusterf**k this triangle is! Nobody is being completely forthcoming, and everyone has an agenda of their own.
Megan is on her way to Michael's release to "get answers" and drop a secret of her own. Please do not let this secret be another baby. I said that before, but what a nightmare that will bring to this already muddy mess.
Both women think Michael is through with the other one, and they're both coming off delusional. They should've walked away FOREVER AGO.
Megan has plans to confront Michael's mom which is a spark this fire doesn't need. Although, she does make a good point about one thing. Why would Michael's mom go along with his lie? Being an active participant is not a good look for his mom.
She keeps teasing that she has a secret to tell him, and my anxiety is through the roof. WHAT IS THE BIG REVEAL?! HIS MOM IS THERE. THIS IS NOT A DRILL. Showdown alert!
Michael's mother and sister don't want to interact with Megan. My heart started pounding the second Megan got out of her car. She's going to his mom's car to confront her, and I CAN'T.
A big fight is about to go down, and next week CANNOT come fast enough.
TELL US- SHOULD CLINT'S MOTHER AGREE TO MEET TRACIE? ARE YOU TEAM MEGAN OR TEAM SARAH? SHOULD SCOTT AND LIZZIE GIVE IN TO THEIR FEELINGS FOR ONE ANOTHER? ARE YOU EXCITED FOR THIS SEASON OF LIFE AFTER LOCKUP?
[Photo Credit: WE tv]