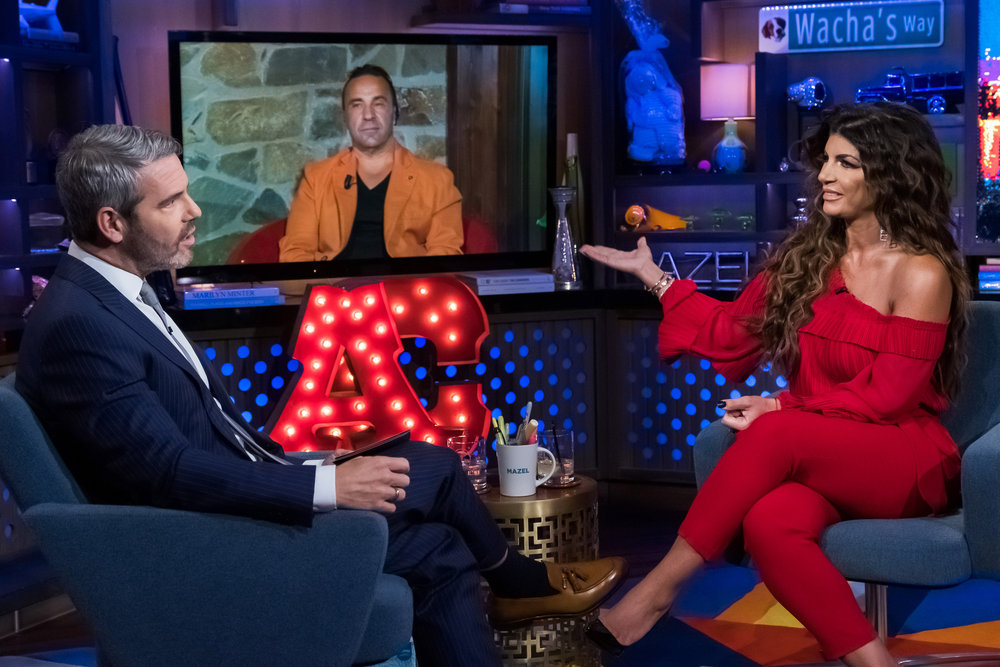 This wouldn't be the most shocking "news," but reports are circulating that Joe and Teresa Giudice have called it quits, after two prison stints, deportation drama, and infidelity rumors (on both parts).
The only surprising thing about these reports is that they would split up with the deportation decision looming. Nevertheless, the couple hasn't confirmed the reports. Instead "sources close to the family" spoke out.
I'm not gonna lie, this feels like such a "non-news" story since these reports have been circulating for years at this point. However, the Instagam comment flirtation between the two of them gave me a tiny shred of optimism about their marriage. But, anyway, let's get to the claims from these "inside sources."
Someone told People, "They discussed their future when Teresa and the girls went to Italy in early November and they agreed that each had to move on. They are doing so amicably and very slowly." The words "very slow" are very accurate. I have never been more annoyed by a breakup I wasn't a part of. Well, scratch that: Jim and Meghan Edmonds really got on my nerves with the sexting scandal and alleged affairs.
Get ready for this part though. The "insider" told the magazine, "Joe has been out on a few dates, Teresa has not. She has been too busy with the girls, with work obligations and taking care of her father." So what was with all of that hand holding, Teresa? Were those not dates?
That same person aded, "She is happy for Joe . They have been very friendly with one another and are very supportive of each other's happiness. They still love one another, but as Teresa told Andy Cohen on the WWHL special, they are separated by the Atlantic Ocean. Neither is interested in a long distance relationship."
I would be very shocked if they actually confirmed a divorce while the deportation is still hanging in the balance…. or until the family's visit to Italy airs on Bravo.
TELL US- WHAT DO YOU THINK ABOUT THE DIVORCE REPORTS? IS THIS MARRIAGE DONE?
[Photo Credit: Charles Sykes/Bravo]