Love After Lockup is EVERYTHING this season. Slowly but surely, the couples are finally starting to be reunited in the free world. On last week's Love After Lockup episode, John took insanity to the next level. He proposed to Kristianna the moment she got out of prison. He has no idea what her answer will be, but he has the entire wedding already planned. That is the kind of crazy stuff that makes this show so good.
In addition to that, it's really starting to look like Shawn is being catfished. Things just aren't adding up. Destinie has a lot of question marks surrounding her at this time. He's not the only one either. Scott may think that he has it great with Lindsey, but that whole relationship screams CON JOB. There's something about her infatuation with his money, that makes it seem like it's not real. Scott needs to watch his back….and his wallet.
Jessica & Maurice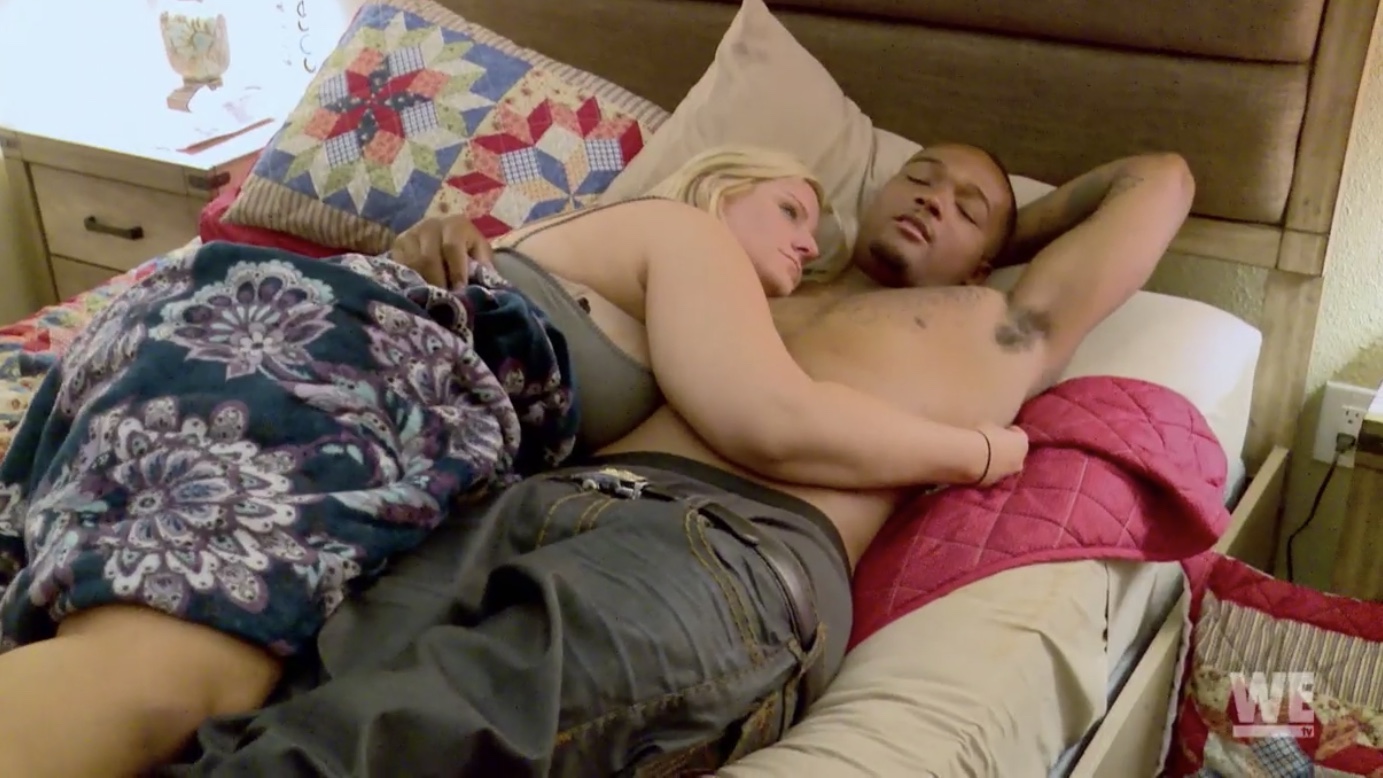 Maurice missed everything about being in the free world. He has nobody to answer to anymore. It's going to be a large adjustment for him however in this new married life.
He has to transfer his parole from California to Vegas, or he can't be with Jessica at home. He better get on that because they've spent their entire marriage apart already.
Jessica's nervous about being intimate at home for the first time with Maurice. It's been two years since the last time they had sex. She knows that he only married her so they could have sex. Seems like a solid foundation to build a marriage on. Wishing them the best with THAT.
Maurice is going on a place for the first time and totally terrified. He keeps thinking the worst is going to happen. Crashes and explosions galore. Sit back, relax, and enjoy it my man!
John & Kristianna
I'm still reeling from John's impromptu proposal to Kristianna. What in the hell is he thinking? I guess he knew more than me because she says yes right away. HOW? WHAT? WHY?
Kristianna's super excited to marry John, but there's still something she doesn't know. She has no idea that he's planning on marrying her in the next few minutes. Brace yourself!
Nobody has ever done anything like this for her before, so she's feeling appreciated. John knows the clock is ticking because if they're late getting her to the halfway house, it'll be bad. Tick tock!
She is so blindsided by the wedding, and she thinks things are moving too fast. It's a lot to take in in such a short period of time. Kristianna is too big for the wedding dress, and time is running out. They have less than 10 minutes to get this done.
She knows nothing about his religion. It's so overwhelming. I think she's going to back out. She doesn't think she can do it. AND THAT IS WHY YOU DON'T DO THIS TO PEOPLE.
Scott & Lindsey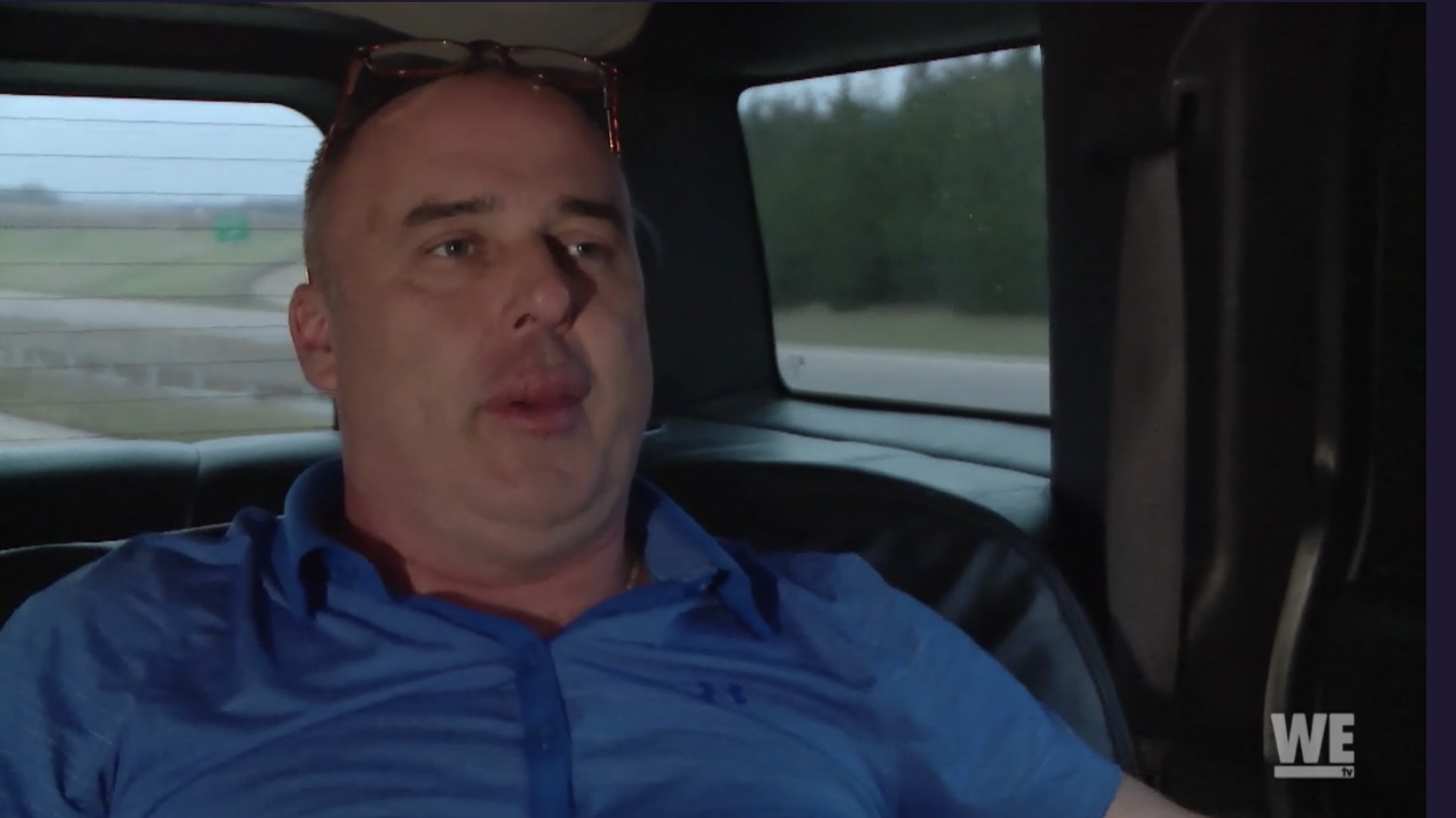 Scott totally uprooted his life to be closer to Lindsey. After hearing about the death of his son, his entire storyline makes me cringe. Lindsey is basically manipulating someone who went through a major tragedy to get money and nice things. Everything about it is gross.
When Lindsey speaks, everything she is excited about is materialistic. Nothing is about true love and how Scott is her soulmate. Instead, it's about bubble baths and champagne and everything else. They've never even met in person. That should be everything Scott needs to know about this girl. That should speak volumes.
Scott tries to arrange a limo for Lindsey, but his card is declined. If this man is broke, she's going to leave him so fast. The real test of their relationship will be if she's willing to stay with a man that doesn't have money.
The limo guy tries a second card, and thankfully that goes through. He's got a limo, cake, champagne, and steak for her. Can someone do that for me? I'm a great catch, and I love cake. I love cake a little too much. The amount of times I bring up cake in a day is probably unhealthy.
Scott and Lindsey haven't had any communication about her release. UHHHHH. DUDE. You are somewhat of an moron. Sorry, but COME ON. Get your life together.
Shavel & Quaylon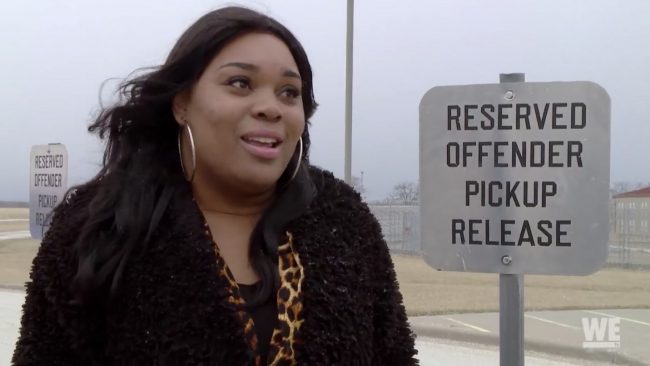 Shavel's ecstatic to see Quaylon, but there's some trouble brewing for him when he's released. Both Shavel and his mother are under the impression he'll be living with them. His mom tries to explain how she's nervous about him getting out and messing up. She is willing to do whatever is takes to fight to keep him out of prison. That's totally understandable. He's been in prison his entire adult life. He needs a period of adjustment.
Going from prison to this instant family with Shavel and her daughter could be a lot on him. He's never dealt with that before. Getting away from the place he got in trouble is probably the best idea.
Shavel breaks down in tears feeling blindsided by lies she's been told by Quaylon. She never said she'd move to Houston with him. She loves him and feels for his mom, but she's ready to talk about this. I wouldn't want to be Quaylon dealing with those two!
It's happening! Shavel is FINALLY going to be in the same place as Quaylon. Today's the day she gets to lay eyes on the love of her life. His mom on the other hand just wants to hold him and never let go. She went through a lot when he went to prison. She never wants to relive that kind of pain. Her maternal instincts are probably in major overdrive right now.
Shawn & Destinie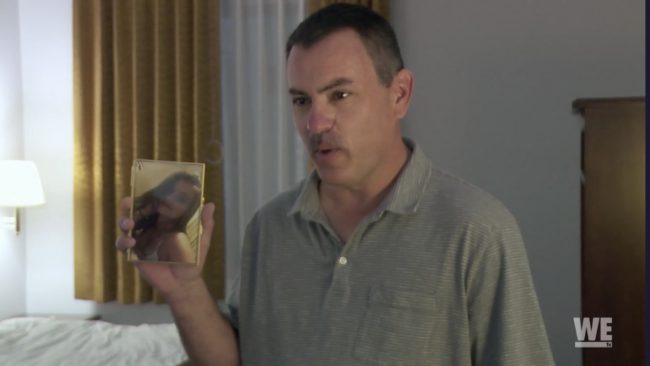 It's a few hours away from Destinie's release, and Shawn is finally going to see her. I guess we'll know soon if he's being catfished. He has so much money tied into this, so I hope for his sake it's legit. Losing $50,000 if she flees will ruin him. She has a history of failing to appear in court. WHAT IS HE THINKING?
Shawn wants to prove all of the doubters wrong that question is relationship with Destinie. She tries to get a hold of him and says she almost had a heart attack, and the call drops. NO! I'm going to need more than that. Shawn is totally in the dark at this point.
OMG SHE IS REAL. She doesn't even seem that bad. She actually seems super nice. I'm starting to feel a little bad for being so rude about her. Time will tell though if my judgment of her was deserved or not. Destinie doesn't looks like she's gained that much weight. I was expecting much worse. Like a Godzilla looking thing.
Scott is still keeping secrets from her, and he hopes she will forgive him. The secret is probably about his kids. She probably has no idea that he has any.
Tyrice & Chanda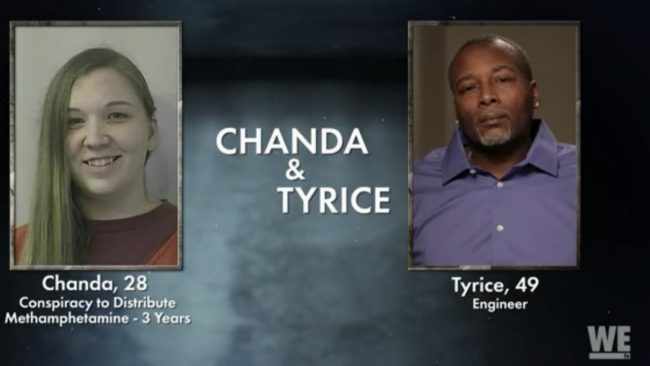 Nice to meet you Tyrice. You are very into yourself. He introduces himself in such an arrogant way. According to him, the right woman has A LOT of qualities. They need to be strong in character, independent, loving, understanding, and have a nice butt. Apparently, Chanda possesses all of those. Can't wait to meet her.
Tyrice says Chanda's problems are due to a lack of support system. I guess. Nobody forced her to sell drugs, but I have never been in that position, so I can't really judge.
He saw an ad for prison dating and pursued it out of boredom. It seems like a match made in heaven. This man is obsessed with Chanda's backside. It's all he speaks about. He said he wants all of those other qualities, but ass seems to be top priority.
Tyrice follows the trend of most of the couples on here, and his kids don't know she exists. Why do they always wait until the last minute to be honest? It always blows up in their faces. She gets out of prison in two days, so he might want to have that convo.
Tyrice's best friend has no idea what his girlfriend's name is or how old. He finally confesses to her her age, and she's caught off guard. She says he is too good of a catch to be fooling around with someone like her.
Things begin to click into place though when she learns he has sent Chanda money. Bingo! Nobody is going to turn down someone shelling out lots of cash on them.
He thinks his best friend is jealous of his relationship with Chanda. No buddy that's not what's happening. She's not jealous because it's another woman. She's looking out for your best interests. You're being conned! However, you can't tell anyone anything that don't want to hear.
Check out the Reality Tea Merchandise Store to buy clothes, accessories, mugs, and more!
TELL US – ARE YOU SURPRISED DESTINIE IS REAL? WHO WILL QUAYLON CHOOSE TO LIVE WIYH? ARE YOU ENJOYING THIS SEASON OF LOVE AFTER LOCKUP?
[Photo Credit: WE tv]