Remember how last week's episode of The Real Housewives of Salt Lake City ended with apologies and tears and everyone wearing their hearts on their sleeves? Yeah, that lasted all of 0.5 seconds. This week's episode throws us right back into the middle of Mary Cosby's bizarre Met Gala-themed luncheon on the heels of Jen Shah making up with Meredith Marks. The jewelry designer accepts her pal's apology with grace, but Mary's wondering where her apology is. Especially considering she's the one who Jen called a "grandfather-m-f'er" (Mary's words, not mine. Or even Jen's, technically. What she actually said was "you're going to go with Mary, who f–ked her grandfather?" But something's clearly been lost in translation…)
In trying to explain herself, Jen jokes, like so many Housewives before her, that she simply says what everyone else is thinking but is too afraid to say. Naturally, Mary jumps on that comment to put herself above her nemesis. And before you can say "smells like hospital," the two are at each other's throats again. Jen claims she was just trying to do what Mary had asked, which was to open up about something vulnerable. And now Mary's using it against her to poke, prod and instigate a fight.
Mary may feign innocence, but amid the bickering she throws out some incredibly problematic terminology — labeling Jen both "ghetto" and a "hoodlum."  This, in turn, gives Jen just the ammunition she needs to bring up an off-camera conversation she's surely been saving for the perfect moment. Apparently, Mary once told her that if she pulls up to a 7-Eleven and there are Black people standing around outside, she goes to a different 7-Eleven.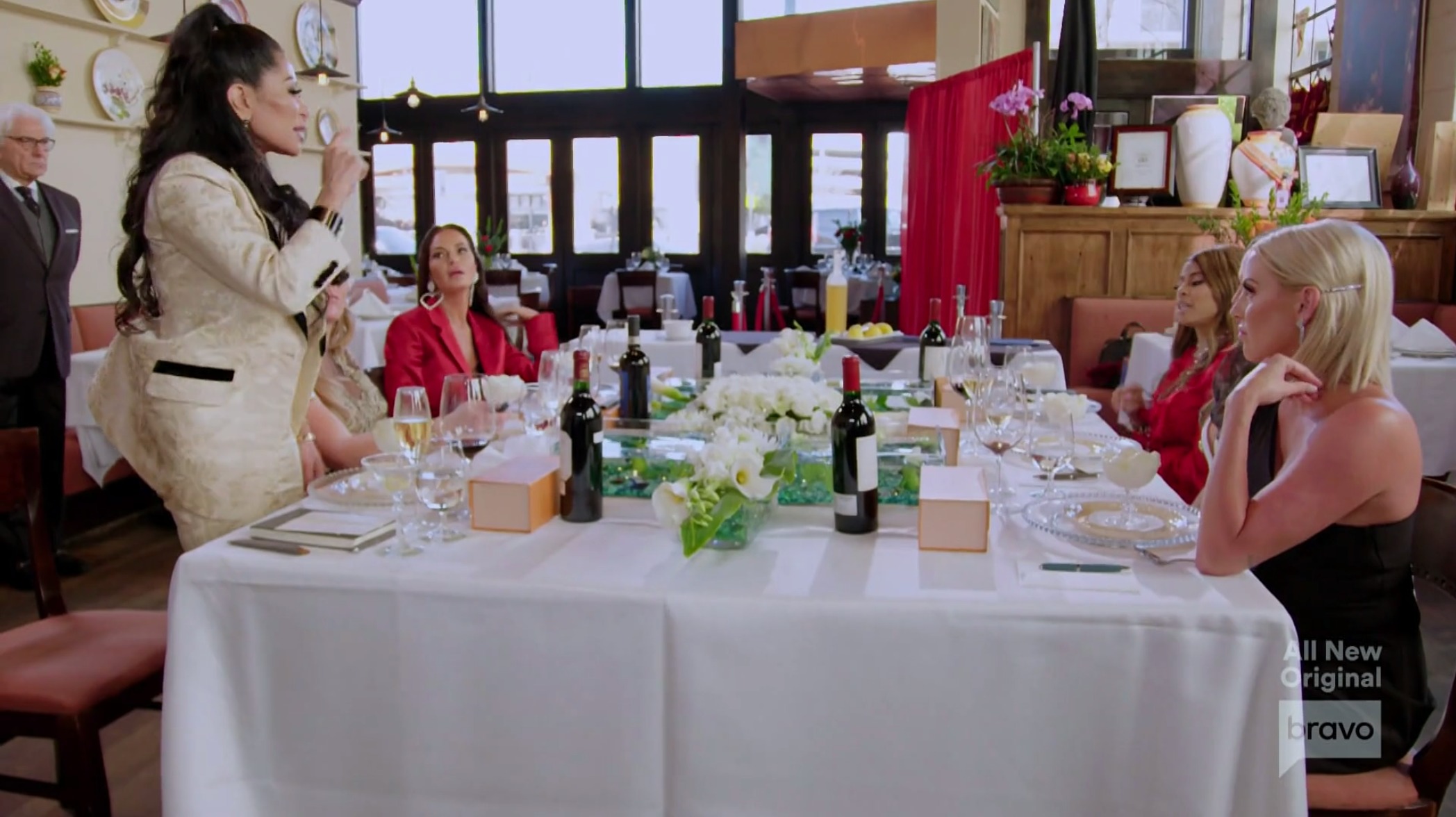 Wait…what? Excuse me? The most baffling part is that Mary doesn't even try to deny saying such a prejudiced statement. Instead, she doubles down, adding convenience stores to the list of places (i.e. hospitals) she can't stand. At this point, both Heather Gay and Whitney Rose try to stand up for Jen, but Mary's not having it. In fact, she calls Heather two-faced and talks down to Whitney because she's younger than the other 'Wives. So apparently, no one can speak or have their point of view heard except for Mary Cosby. Got it.
Eventually, Jen bows out — after more than one attempt to leave — and the 2020 Salt Lake Met Gala comes to a sad, convoluted close. And quite frankly, I hope Jen headed straight from Walter's to the nearest 7-Eleven.
The next day, Heather's back in mommy mode, making breakfast for her girls. Now normally, this would be the kind of evergreen scene that's not even worth mentioning. But a couple of conversations happened that I wanted to highlight. First, Heather's daughter's boyfriend arrives, which leads Heather to explain some ins and outs about the strict rules about teenage dating as a Mormon. For generations, prophets have preached that Mormons aren't allowed to go on dates until they're 16. And once they can, it's only supposed to be casual, fun, group dates and nothing serious.
On a funny side note, I can personally confirm that the whole thing about not bringing a boy or girl to more than one dance in a row is a very real thing in Utah culture. It was a house rule my brothers and I all grew up obeying, along with never wearing all black or backwards baseball caps and becoming Eagle Scouts. (Those last two were probably just my family, though.)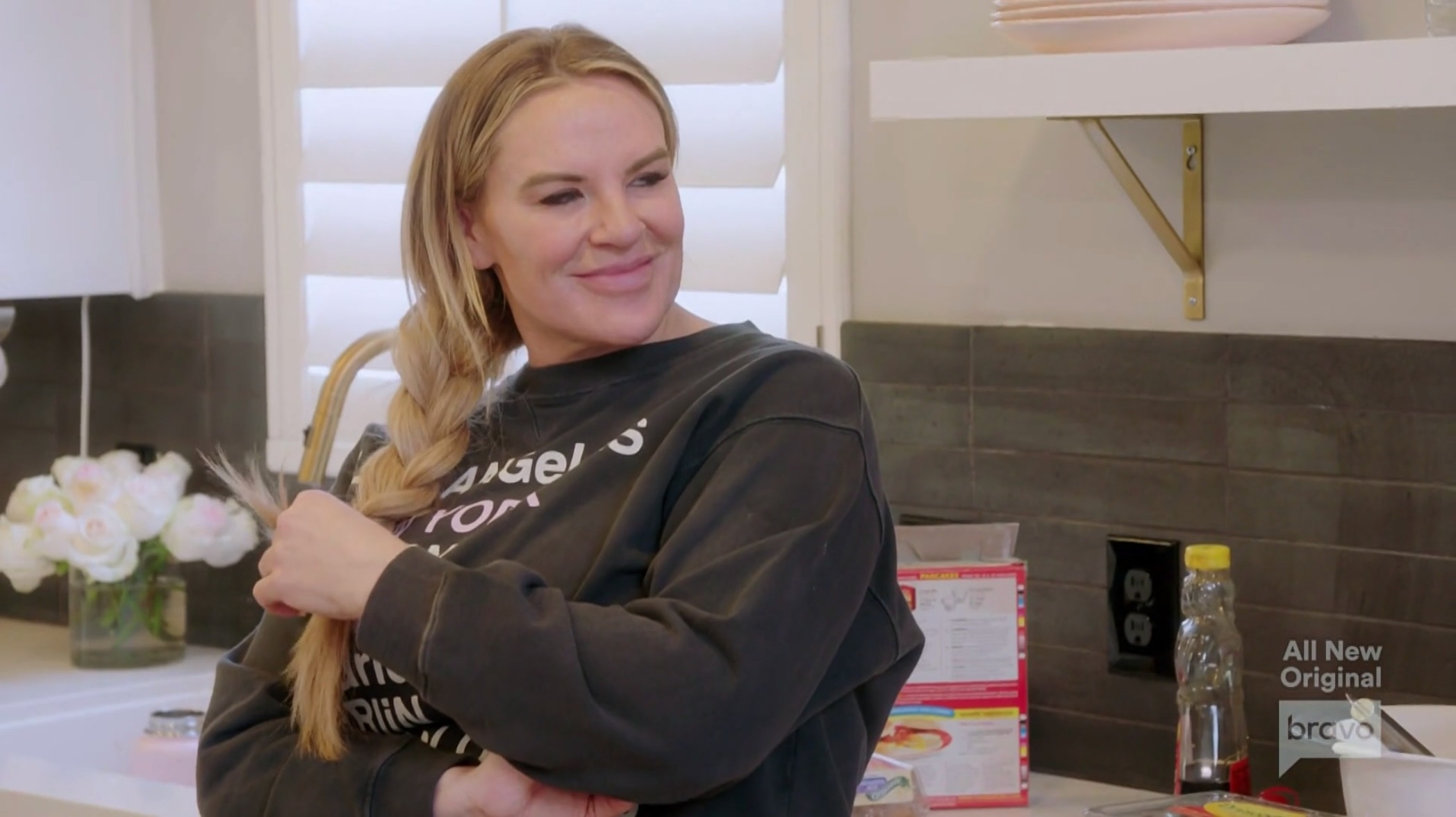 For the first time, Heather also brings up the idea of going to church. Which, despite all the talk about Mormonism, isn't something we've actually seen any of the  LDS 'Wives do so far. (For the record, don't expect to see Bravo cameras inside a Mormon chapel any time soon.) Heather explains that since her divorce, her girls have felt increasingly unwelcome at church, and they express pretty much no desire to get up and go the next morning. In fact, her youngest spills the tea most matter-of-factly: people at Church are judgey. This is also true.
While it may not be intentional, being judgmental is something Mormons are taught and conditioned to do. It's part of both the doctrine (seen as "exercising righteous judgment") and the culture of the church. And I know because, like a lot of these women, I've been surrounded by it my entire life.
Meanwhile, Meredith gets driven to the outskirts of Salt Lake to pick Seth Marks up at the airport. And they immediately start fighting when Seth suggests Meredith move to Ohio with him after ski season (read: filming RHOSLC) is over. Sorry Seth, Meredith just became a reality star — she's not about to relocate to star in The Real Housewives of Canton, Ohio. These two are clearly not on the same page and things are only going to get worse the longer they're separated.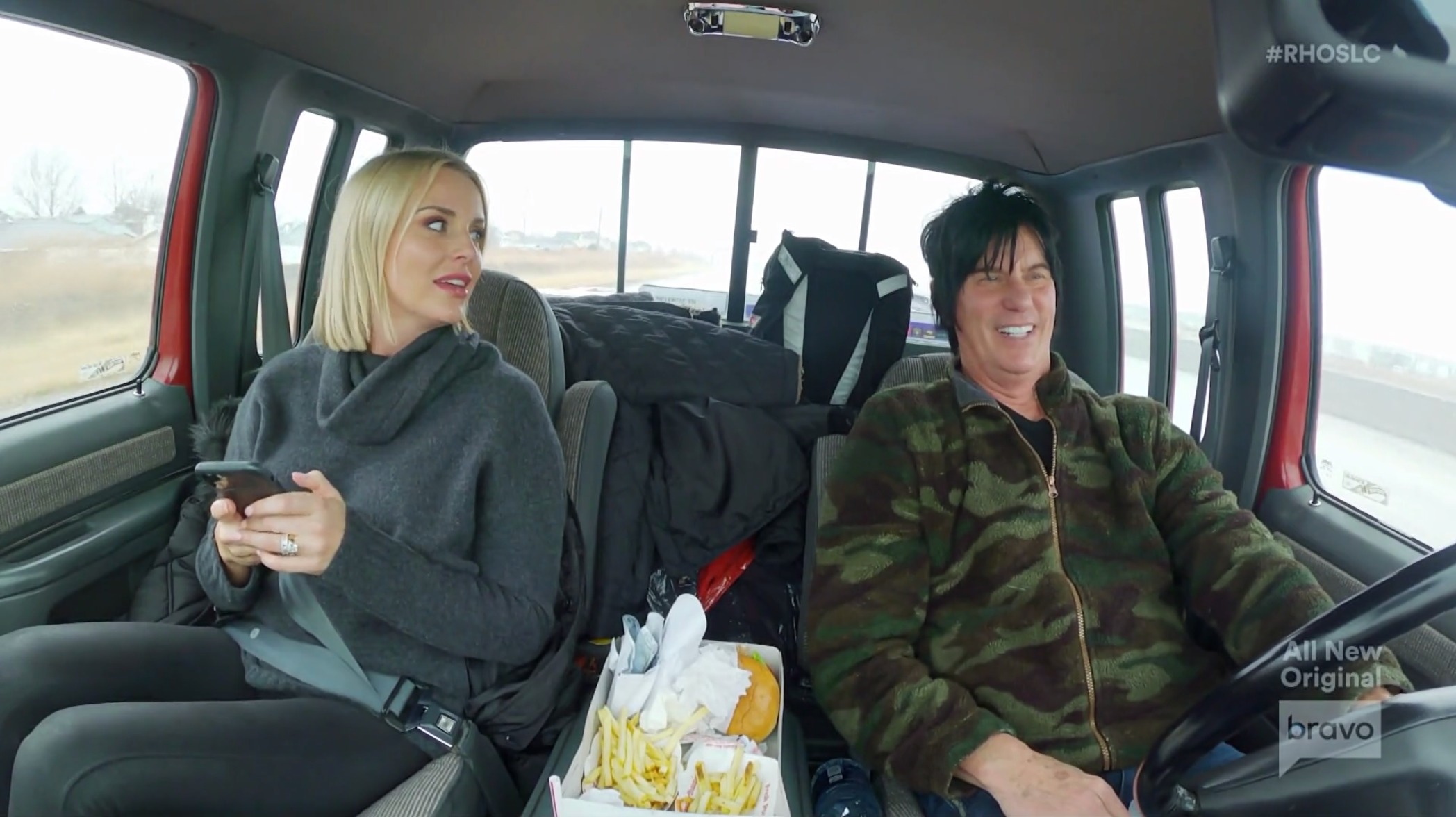 Whitney's storyline is all about family this week. First, she reconnects with her half-brother over jiu jitsu and explains the complicated dynamic of her family growing up. Apparently, both her parents brought two kids from previous relationships into their marriage before giving birth to Whitney and her younger sister. So that's three sets of half-siblings. When her dad fell into his addiction, Whitney was the only one of her siblings who wanted to support him. As such, things became strained. But now, she seems to be in a better place. Though I certainly don't envy her position as middle man and gatekeeper between her dad and the rest of the family.
Later, Whitney takes her dad to a sober living facility. It's slightly awkward and vulnerable, but also so, so hopeful. As she says, this is the first time her dad has ever proactively wanted to get help for his addiction. He's even footing the bill this time! As I watched her walk into the facility with him, I couldn't help but hope that this real and raw journey Whitney and her dad are sharing with the world helps other viewers who might be struggling with how to support a loved one caught in the web of addiction. As someone who's been through just that thing, I know it hit me right in the heart.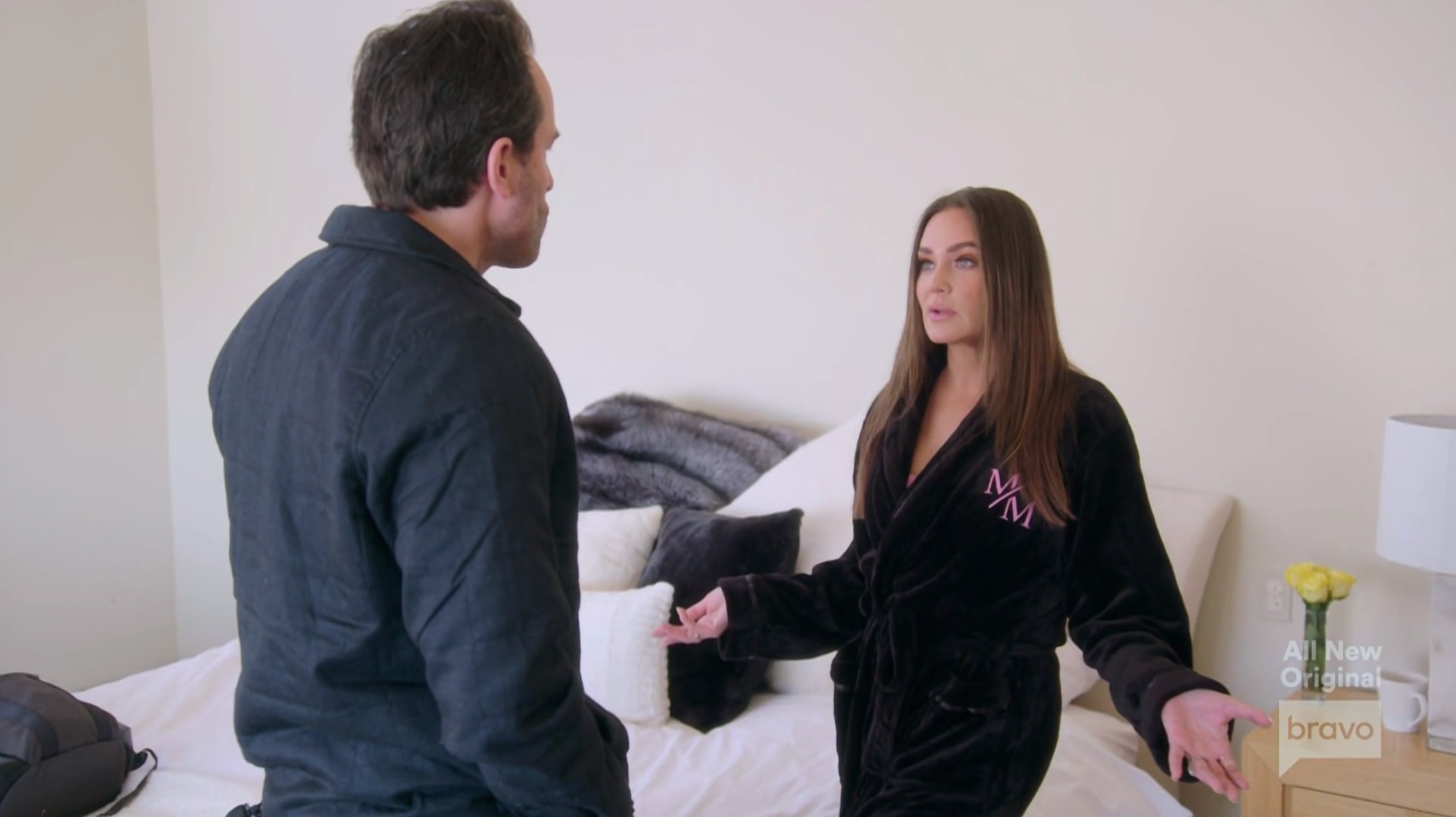 Over at the Marks' residence, things have gotten even more tense between Meredith and Seth. So much so that she's asked him for space. He's packing a bag to head back to his beloved Ohio. At the same time, Lisa Barlow is discussing her BFF's marital strife with her own husband. While Lisa remains optimistic for the sake of the Markses, Meredith clarifies via confessional that while she doesn't want to be separated, some things need to be worked out individually. Seth, though, breaks down in tears as he packs. He doesn't want to give up on 25 years of marriage either. And while times are tough, these two clearly still love each other. I'm rooting for them to figure things out come reunion time…
The episode ends with Heather inviting Mary to dinner for a heart-to-heart chat. Though instead of calling Mary out on her "two-faced" comment, Heather just wants to lend a listening ear. Which just goes to show how much better of a person Heather is than me if I were in that situation. First, Mary tries to make her issues with Jen out to be a race thing, which isn't computing for Heather or for anyone watching at home. (To be honest, a lot of Mary's thinking doesn't tend to make sense. But that's neither here nor there.)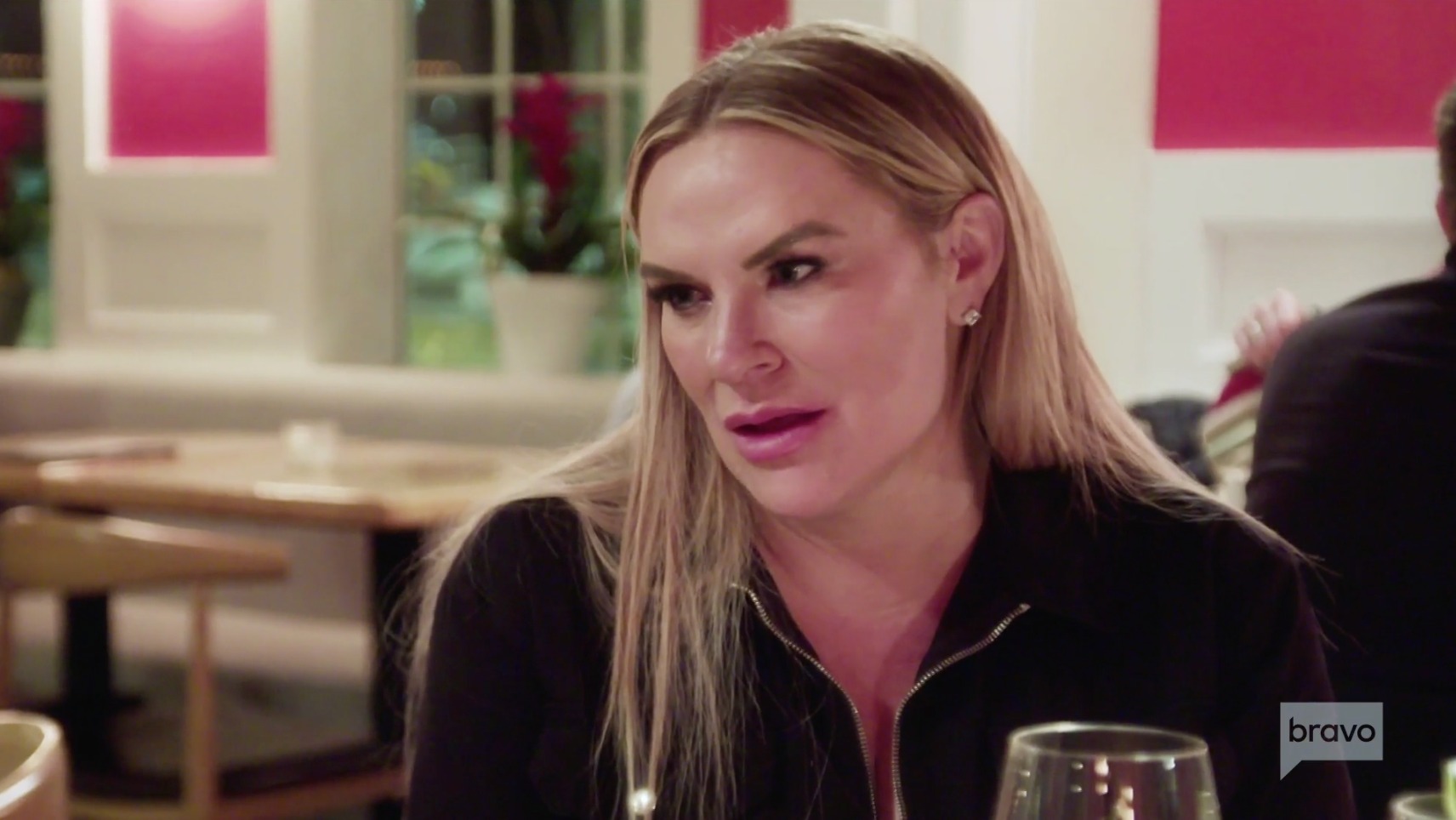 Finally, Heather gets to the real root of the animosity: Mary feels like Jen attacked her marriage. Or if not outright attacked, then certainly mocked and denigrated it on a national stage. Clearly this "grandpa-f–cker" comment hurt Mary much more than she initially let on — even if that's still not a direct translation. In a stunning moment, Mary finally admits that she didn't want to marry Robert Cosby Sr. Because even if they're not related by blood – which would be incest — it still felt weird and wrong to her. But it's what her grandma wanted, even if it took two whole years and lots of prayer for her to be talked into the idea.
If you ask me, this tearful admission is a fascinating look at the concept of religious conditioning. Mary married her step-grandpa-husband for the church. Her grandmother effectively took that huge life choice away from Mary. She dictated it to her as a condition in her will. That's neither fair nor right. And it just goes to show that anything can seem normal when your family is telling you it's OK. And strangely enough, that principle is just as applicable to Mormonism as it is to Mary's Pentecostal faith. However, none of that changes the fact that Mary is 100 percent done with Jen. It seems that bridge has been burned and nothing is going to bring these two feuding 'Wives together again. That is, until Sundance descends next week!
TELL US – WAS MARY RACIST FOR CALLING JEN A "HOODLUM"? DOES HEATHER HAVE TWO FACES? WILL MEREDITH AND SETH'S MARRIAGE SURVIVE? WERE YOU SURPRISED TO HEAR MARY ADMIT SHE DIDN'T WANT TO MARRY HER GRANDPA-HUSBAND? 
[Photo Credit: Bravo]