Welcome to the last stop on the road to the season finale of Life After Lockup! Everyone's lives are in total chaos, and the future is looking more bleak than ever. Amber is caught between her current fling Puppy and her drug dealer ex Sammy. There's no way that's going to have a happy ending. Another couple that's bound to end in disaster is John & Kristianna. Once she finds out about him and her sister, she is likely going to relapse. It's painful to watch.
We've watched Brittany Santiago struggle with her mother all season. She dragged her all the way to Alaska for some spiritual healing. Only time will tell if confronting her demons like that was the right choice to make. Sarah Simmons & Michael Simmons have ground a groove in their new open marriage. However, Michael's gone radio silent. This modern arrangement might be over before it truly gets started.
Amber & Puppy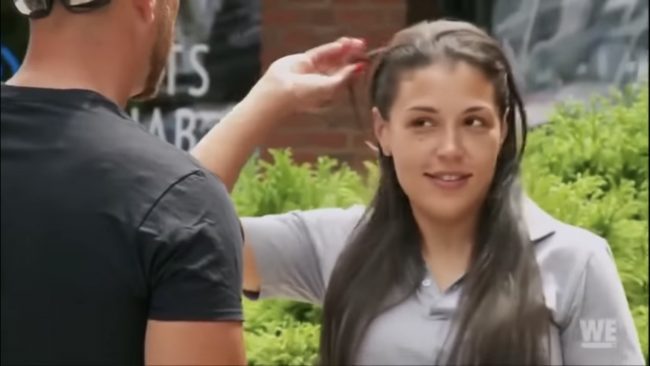 Puppy is a total mess as of late. Drinking on the job and showing up late is not good at all. Amber's got bigger problems though. Her prison lover Sammy pulls up to her job and surprises her. This is about to complicate EVERYTHING.
Sammy just got released, and she wasn't expecting him to just show up like this. She hasn't gotten around to telling Puppy about him. She might want to get on that. This is the type of secret that could send Puppy spiraling if it comes out in a chaotic manner.
Sammy & Amber's past is filled with pain and crime. There's nothing to say this time will be any different. Two convicts getting together seems like a horrible idea. It's so easy to fall back into old ways and negative patterns. He's professing his love for her, and it's so much so fast. Don't let passion blind you!
Andrea & Lamar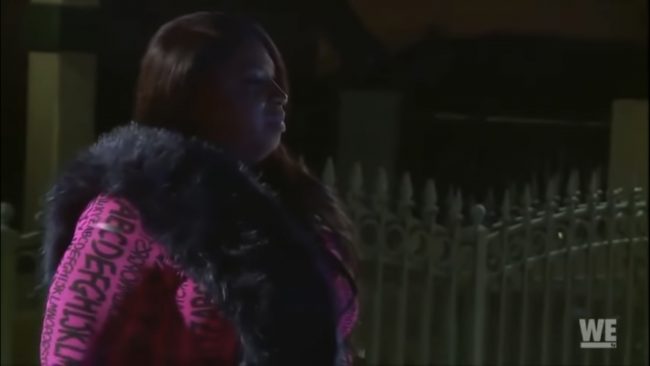 Andrea Edwards' Mormon friends are coming for a visit to celebrate her. I feel like they're going to be so out of place in Los Angeles. It's her birthday though, so it's good she has friends willing to travel there to see her. It has the potential to be a major culture shock for them.
She's afraid her friends from Utah are going to judge her home. If you're that worried about your friends judging you, are they really that great? Friends shouldn't be passing judgment like that. Her friends seem excited to get the limo treatment though.
Andrea's already putting on a front about her life in California. She's out here acting like some Hollywood starlet when she doesn't really have that much. She's trying so hard to impress these ladies. Wait until they see the real her. Wait until they get a dose of Lamar Jackson & Andrea in one of their epic smackdown fights.
I thought Andrea was trying to make a classy trip for them until she pulled up to the donut shop. Now THAT is more their speed. There are 20 people coming to her party, so she better be ready for it. She invited Lamar's oldest daughter to the event, so it's possible some s**t will go down.
When they pull up to Andrea's home, she tells them to have a good night and won't let them go inside. They're finding it to be divalike behavior. However, this is actually Andrea's way to prevent them from judging her. It has totally backfired in her face.
Her friends go on and on about how Andrea's changed since moving to L.A. They start ranting about her not wearing underwear that protects her from evil. These women are so sheltered from the real world, it's almost her to watch. They've lived their entire life in a bubble that isn't realistic whatsoever. I actually feel for them.
John & Kristianna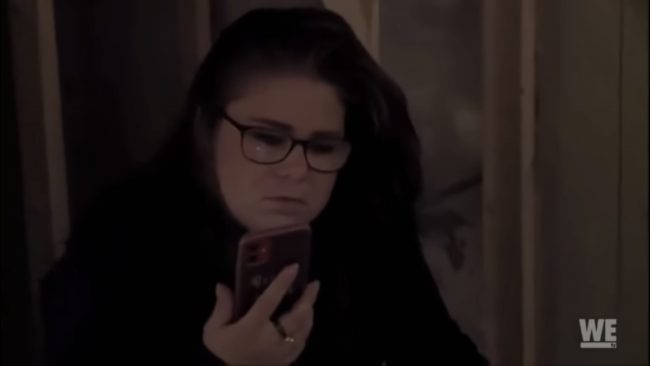 Kristianna's mom expressed her concerns about John & Terra, and now the paranoia's creeping in. She has reason to be concerned. They got a little bit too close for comfort when she was locked away.
Kristianna calls Terra, and they set up a time to meet each other. It's the middle of the night. Kristianna is trying to sneak off to meet up with Terra without John finding out. If you are looking for trouble, don't be surprised when you find it. Kristianna is going down a slippery slope digging into her sister's relationship with John.
Marcelino & Brittany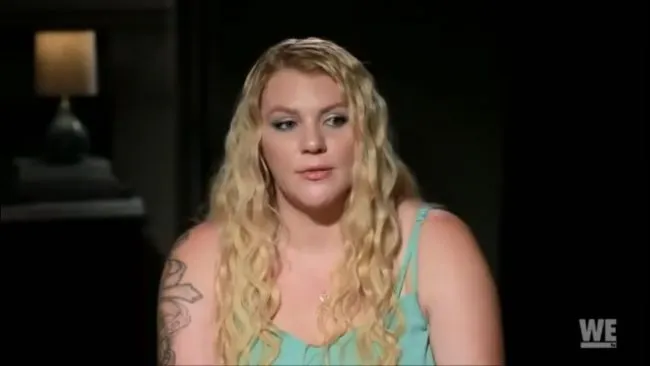 The family is still in Alaska, but Cynthia appears to be doing a bit better. Given all this family's gone through, it's nice to see things on the upswing. Closure will do them wonders. It's time to close the chapter on decades of hurt.
Cynthia and her ex have a conversation that's incredibly awkward to watch. There's such raw pain coming from Cynthia. She can't contain her emotions and eventually breaks down. He comforts her, and I think this is going to be a major healing moment for her.
There's still a long road ahead for Cynthia. This Alaska trip can only do so much. She has to be willing to put in the work behind this trip. The ball is firmly in her court.
Brittany's ecstatic having her entire family together at once. Returning to Las Vegas will be the biggest test though. Can Cynthia stay on the straight and narrow living in Sin City?
Sarah & Michael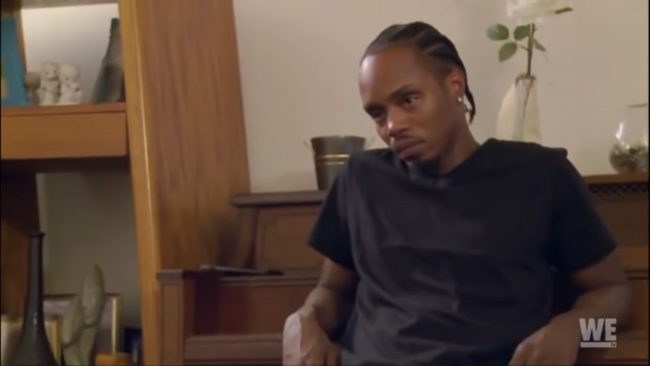 Wow, Michael actually went to visit his mother. I thought for sure he was feeding Sarah a load of bull. He's known for gallivanting with a million different females, so I figured this wouldn't be different.
Michael explains to his mother about his new arrangement with Sarah. This new open marriage approach might actually work for them. It's hard for people to understand the complexities of this type of relationship. Whatever works for them. Whatever will help their family come back together is all that matters.
Despite wanting to make his family stay together, Michael is at the bar with another woman. He's not just at the bar either, they're kissing and everything. He won't even return Sarah's calls. He's gone completely ghost since taking off to see his family. No surprise there.
Sarah's doing her own thing as well. She's on her way to see Malcolm and hopefully things go better this time. The second she tells him about the full new arrangement, he's not going to be about this. He doesn't strike me as the type of man to want to share.
Malcolm asks Sarah if she's still sleeping with Michael. She gets offended at the question, but it's fair to ask. It's also true. She's been sleeping with Michael for a while now. How are you going to get offended by him asking that when it's the stone cold truth? STOP.
Shavel & Quaylon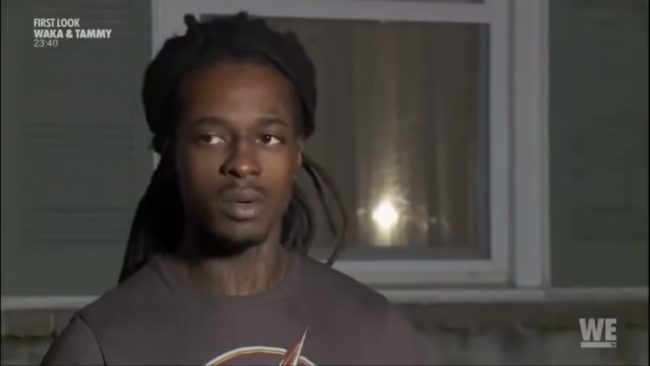 Shavel & Quaylon's mothers don't approve at all of this rushed wedding. They both know this relationship is a farce and isn't going to last. Deep down Shavel knows it too. She's trying to hurry this process and lock Quaylon down before he strays again. It's only a matter of time before he does.
Since getting back together, Quaylon isn't working, and he's not having sex with Shavel. She's wondering who he might be having sex with if it's not her. Given his history, it's natural for her mind to race with a million negative cheating scenarios.
The cheating is such a red flag with Quaylon. Shavel needs to dig down deep within herself and ask if this is what she really wants. Does she want to live the rest of her life always wondering if it will happen again? That's no way to live.
When Shavel leaves the house to speak to her mother, her mom asks her not to rush it. Take the time to build a foundation and be happy together. It will work out better that way.
Quaylon sees a text on Shavel's phone while she's outside. It's a bit hypocritical of Shavel to be talking to men still when she doesn't want Quaylon to do so. She met him when they were on a break, but STILL. She says she still talks to that man because Quaylon doesn't pay attention to her. HOT DAMN.
Quaylon wants to take a step back from the relationship. This seems like an overreaction to the situation, but I hope they split. Their relationship has never made sense.
Shawn & Destinie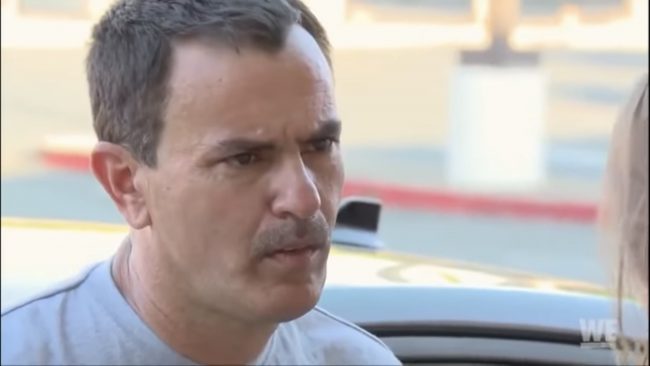 Destinie calls Shawn asking where he is and demands to speak to him. Girl, bye. Shawn's finally done with you and your lying ass. He doesn't owe her a damn thing. Shawn's an idiot though, so he's still going to meet her. I want to feel bad for him, but he makes it impossible.
Why would Shawn go meet Destinie? Nothing about this relationship has even been genuine. The issue here is that Shawn cut her off. He took her car and her money, so she NEEDS him.
Once he pulls up to Destinie, she asks for money. What a joke. She's full of entitlement, and she doesn't understand why he won't remain providing for her. The delusional is real. He owes her nothing. Now, if someone could get him to understand that, he'd be golden.
Destinie's trying her best to flip the script on Shawn. She wants him to think he's the one who has always been in the wrong. To be fair though, they've both lied many many times. Destinie reveals she lied to Shawn because she was talking to 20 guys at once. I don't believe she ever stopped.
Shawn offers Destinie $40, but she scoffs at the idea. Now that he's given her this bit of money, I hope they're finally done forever. She agrees to hug him, and the relationship is over. THANK GOD.
Destinie's in another relationship with someone else anyway. She doesn't need Shawn in her life. Let him take care of you. Don't keep toying with Shawn's emotions and making him think there's a future between you guys.
All Shawn wants now is for his family to forgive him. Things played out the way his ex said it was going to happen. At least Shawn is mostly free of her. He still has some money on the line, but for the most part he's free of her.
Shawn tries to apologize to his daughter about everything, but she's not having it. He spent so much time and energy on his relationship with Destinie. She feels like Destinie came in between them at every turn. She won't let him take any calls from his children or even texts. That's a f**ked thing to do. What a s**t father.
His daughter can't even have the conversation with him. She can't stop crying. It's sad because she feels like he's only crawling back to them because he was rejected by Destinie. Had that not happened, he would still be removed as a father.
TELL US – SHOULD SHAVEL AND QUAYLON GET MARRIED? WILL SARAH AND MICHAEL'S OPEN MARRIAGE LAST? SHOULD AMBER TELL PUPPY ABOUT SAMMY? WHICH LIFE AFTER LOCKUP STORYLINE IS YOUR FAVORITE?