Friday's two-hour live show and eviction on Celebrity Big Brother gave us the season's firs POV (Power of Veto) competition, sidestepped the fact that Lamar Odom pooped the bed (read all about that here), and revealed what the "Curse of Mon Won" was…all leading to the season's very first eviction. It was filled with drama, strategy and buffoonery…just how we like our Big Brother.
But First (to steal Julie Chen's iconic phrase), those in the Reality TV "know" knew that a history existed between Shanna Moekler and Lamar Odom, with Shanna once referring to Lamar's ex, Khloe Kardashian, as a donkey on national TV. In this episode, Shanna confesses that she regrets the famous moment, having meant the comment for Kim Kardashian and not Khloe, whom she didn't really know. Lamar hasn't said anything yet – heck, he might not even remember the incident after everything he's been through – and Shanna doesn't plan to bring it up unless asked directly about it. But you can tell that her remorse for the comment was true.
This "donkey confession" was the highlight of the live-eviction episode's first quarter, with the second quarter focusing on the season's first POV comp. Carson Kressley blew away the competition and had the fastest time, and it's a good thing, because he quickly went from pawn on the block whom everybody loves, to everybody realizing he's the biggest threat in the house…all in the span of 24 hours. His impressive POV win meant that he was assuredly going to pull himself off the block, leaving Mirai Nagasu up there, with HOH Miesha Tate tasked with naming a replacement nominee for Carson. So who was Miesha considering?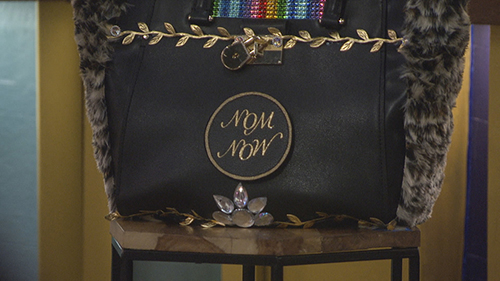 It really came down to two options: Either the safer, cleaner nomination of Chris Kattan (still seemingly clueless in this game) or Miesha could decide to renege on her recent deal with Teddi Mellencamp, and go through with the back-door plan that she had originally been considering. With some nudging by her ally Todrick Hall (still in firm control of the game), Miesha decided to "go big" and target Teddi…and why not? Todrick seemed to come to the realization that this version of Big Brother is purposely fast-paced, and there is no reason to not "go hard" right out of the gate. We'll see if it ends up being the correct strategy or not. Miesha decided to give Teddi the heads up that she was going to be the replacement nominee, and it obviously didn't sit too well with Teddi. To Teddi's credit, she didn't go all "Teddi" on Miesha and instead went to work to try to save herself from eviction.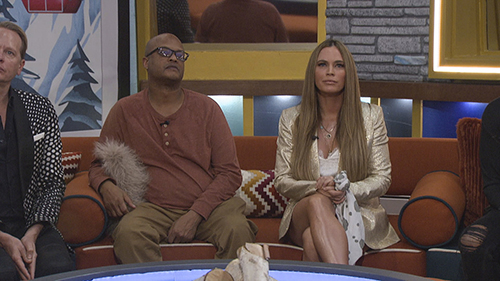 It nearly worked, and Teddi was indeed put on the block by Miesha as a replacement for Carson. But there was one more big factor that needed to play out in the episode: The "Curse of Mon Won." You may remember that Cynthia Bailey won immunity this week, as well as a posh handbag-hat, but there was a promised "curse" that would befall another player too. Right in front of the houseguests' noses, when the "Mon Won" logo on the bag was flipped upside down, it said "Nom Now." What ensued was basically a reversal of the previous Mon Won exercise, where one at a time, the bag would be given to another house member…except this time, the one left standing with the bag would not win immunity but instead would become a replacement nominee, and would have the power to choose which of the two current nominees – Mirai or Teddi – to replace. Cynthia gave the bag to Shanna, Shanna gave it to Chris Kirkpatrick who in turn gave it to Todrick. Todrick then gave it Chris Kattan who ended up with the power to choose one of the two remaining players: Lamar Odom or the forgotten Todd Bridges. Based most likely on Todd's snoring and not any trace of actual strategy, Kattan chose to save Lamar, which left Todd Bridges as a nominee. Todd then decided to replace Mirai, and the two noms were officially set: Either Todd Bridges or Teddi Mellencamp would become the first celebrity evicted from the Big Brother house.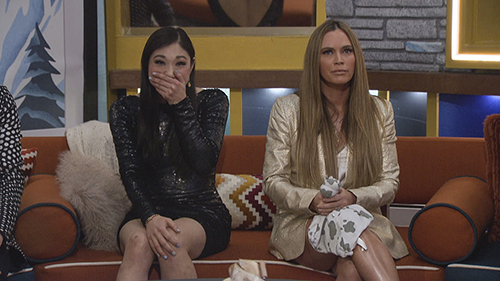 In a vote of 5-3, the house decided to take out Teddi, despite the fact that she really, truly wanted to stay and play the game…a start contrast, seemingly, to the oblivious Todd Bridges. Lamar, Todrick, Kirkpatrick, Mirai and Shanna all voted out Teddi, while Kattan, Cynthia and Carson voted for Todd. In her exit interview with Julie Chen Moonves, Teddi revealed she felt the most betrayed by Todrick, but also showed her true lack of in-game awareness when she picked Lamar and Kattan as the two players she thinks might be playing the best game!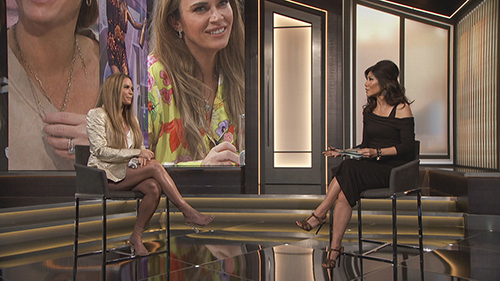 The episode really feature only two other memorable scenes…the first one was a very candid, emotional discussion about race and racism between Mirai and Lamar. Secondly, in an attempt to get on the HOH's good side, Shanna revealed to Miesha by name the existence of the "Formation" alliance that had been started, which definitely raised Miesha's eyebrows, but also showed just how far Shanna is willing to go in this game to ensure her own safety.
I still think Todrick is in a good spot, although we saw with Carson how quickly things change in this game. It will be interesting to see if Miesha made more friends than enemies as she won't be eligible to compete in the next HOH. And will Kattan and Bridges finally reveal their secret power alliance that has been controlling the house? Tune in!
The next episode of Celebrity Big Brother comes Sunday, where we will learn who becomes the next HOH and who they nominate for eviction…Monday's episode will show the POV comp and ceremony, setting up our next eviction for Wednesday, Feb. 9th.
Week 2
Sunday, Feb. 6 –  8-9 PM (HOH and nominations revealed)
Monday, Feb. 7 – 9-10 PM (POV competition and ceremony)
Wednesday, Feb. 9 – 8-9 PM
Friday, Feb. 11 – 8-10 PM
Week 3
Sunday, Feb. 13 – 8-9 PM
Monday, Feb. 14 – 9-10 PM
Wednesday, Feb. 16 – 8-9 PM
Friday, Feb. 18 – 8-10 PM
Saturday, Feb. 19 – 8-9 PM
Week 4
Sunday, Feb. 20 – 8-9 PM
Monday, Feb. 21 – 9-11 PM
Wednesday, Feb. 23 – 8-9 PM (finale)
Quick Note! I appreciate that you are reading this recap! Those that have followed me also know that I am also a RottenTomatoes-approved film critic and I encourage you to check out my past movie reviews and my TV show (episodes are also available online at the website, www.MovieShowPlus.com.) As always, the easiest way to get all of my Celebrity Big Brother and Survivor coverage and movie reviews is to follow me on Twitter – @tomsantilli – or on Facebook.
TELL US – WHAT DO YOU THINK OF THE FIRST EVICTION? WHO ARE YOU ROOTING FOR? WHO ARE YOU ROOTING AGAINST?
[Photo Credits: Screen Grab/CBS (C)2022 CBS Broadcasting, Inc. All Rights Reserved]