If you love you some Todrick Hall, then you had to love this weekend's two episodes of Celebrity Big Brother. Saturday's episode was essentially a "never-before-seen-footage" episode where the remaining five houseguests, Todrick, Lamar Odom, Miesha Tate, Todd Bridges and Cynthia Bailey, toasted champagne and took a look back at moments from this season that were never aired. Then on Sunday, the game moved forward, with the latest HOH competition that saw Todrick win (his first overall comp win of the season), with Todd and Lamar ending up on the block.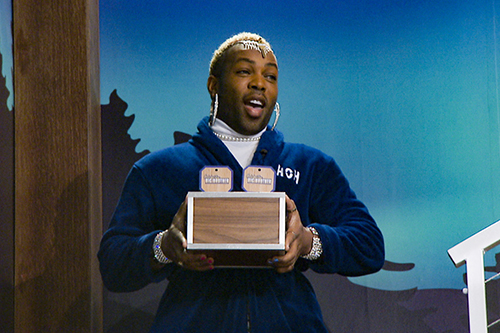 Saturday's episode had a lot of funny moments, but also showed some of the fights that we never got to see. The most notable was between Todrick and Chris Kirkpatrick, which ended with Todrick telling Chris that his son was probably not too proud of his dad's actions in the game, a comment that hit Chris below the belt. It also featured Lamar – Lamar of all people! – telling Todrick that he is not well-liked enough to win the game at the end, especially up against Miesha. Hey look, Lamar is a lot of things but lying isn't his strong suit. He told Todrick the truth and that's probably the reality of the rest of this week as we march towards the Finale coming this Wednesday night.
I'd be remiss if I didn't mention Todrick's one-of-a-king HOH Ceremony, which featured him in elaborate makeup and wardrobe, and featured some singing and lots of laughs from the rest of the house. It was pure Todrick, and I was totally there for it.
Sunday's episode also featured a lot of chatter about Todd Bridges coming on as  a late threat, and as hard to believe as it may sound, they're absolutely right. Todd is now playing the game (where was he the first two weeks?). He recently won an HOH comp and should he make it to the end, he's a likable guy who will most likely be sitting next to someone with blood on their hands. Make no mistake, this celebrity jury WILL be bitter, so you better believe that Todd can win this thing!
That is, if he can make it through, which increasingly seems unlikely. Todd is now up on the block against Lamar, and is the main target of Todrick. If Todd doesn't win POV, he's all but gone, because even if Cynthia votes for Lamar, Miesha won't, and the resulting tie will allow Todrick to finish the job. Should Todd miraculously win POV, then Cynthia is likely out in his place under the same scenario.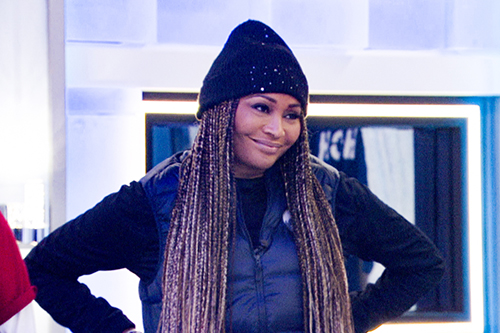 That leaves Todrick and Miesha as the power couple entering into a Monday night Double Eviction Episode. Todd/Cynthia will likely go first and then short of Cynthia winning HOH, either her or Lamar is next. There's a very unlikely scenario where Cynthia wins, puts up both Todrick and Miesha, and then the noms stay the same…if this happens then Lamar (!!!) would cast the single vote and would likely vote out Miesha over Todrick. This is the only real scenario where Todrick has a shot to win, if he were to make it to the end against Lamar (as bitter as the jury is, would they really vote Lamar their season's winner over Todrick?) Cynthia wins the game if she sits next to Lamar or Todrick, but she will literally have to win her way to the end, which is not likely. All of this is fun to explore, but let's face it: Miesha all but has this thing locked up and it's just a matter of time.
Speaking of time, my how it flies by! We're down to two episodes left, Monday night's Double Eviction Episode followed by Wednesday's Finale. We will soon find out who will win Celebrity Big Brother 3!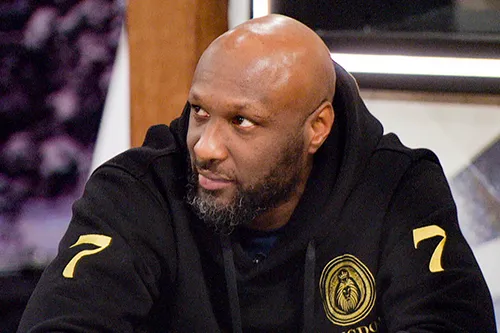 Here's the upcoming Celebrity Big Brother Episode Schedule:
Final Week
Monday, Feb. 21 – 9-11 PM (live two-hour episode and Double Eviction)
Wednesday, Feb. 23 – 8-9 PM (Finale and reveal of "America's Favorite Houseguest")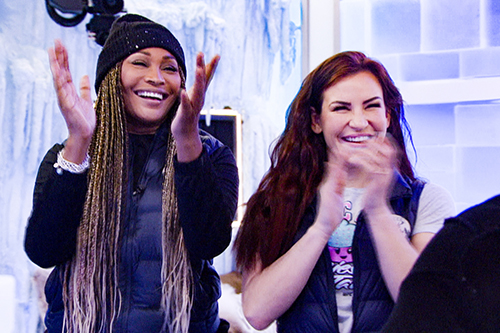 Quick Note! I appreciate that you are reading this recap! Those that have followed me also know that I am also a RottenTomatoes-approved film critic and I encourage you to check out my past movie reviews and my TV show (episodes are also available online at the website, www.MovieShowPlus.com.) As always, the easiest way to get all of my Celebrity Big Brother and Survivor coverage and movie reviews is to follow me on Twitter – @tomsantilli – or on Facebook.
TELL US – WHAT DO YOU THINK OF THE LATEST EPISODES? WHO DO YOU THINK WILL WIN AMERICA'S FAVORITE HOUSEGUEST? AND WILL MIESHA WIN IT ALL?
[Photo Credits: Screen Grab/CBS (C)2022 CBS Broadcasting, Inc. All Rights Reserved]