It feels good to be back in Charleston with the Southern Charm "kids!" This season's cast looks more extensive than ever, but it feels right. The right people are back into the mix, and the right people got dropped (sorry, John Pringle).
Austin Vs. Craig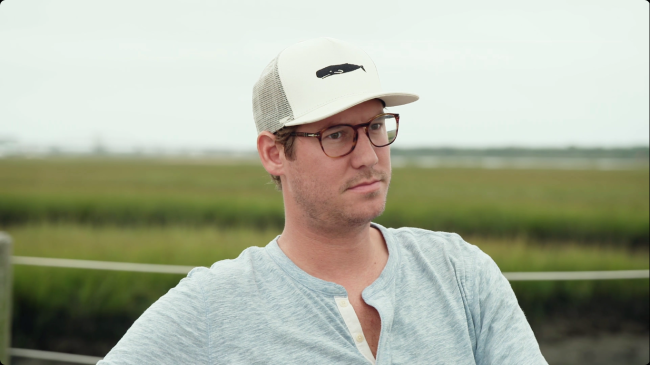 Why is Austen Kroll so worried about Craig Conover's romantic life? There's no reason for him to be so obsessed if Craig's trysts with Naomie Olindo and Paige DeSorbo overlap. They're genuinely close friends, but this could be the one thing that destroys it permanently.
Paige is the voice of reason in all this and wants Craig to patch things up. I can't believe Paige from SUMMER HOUSE might be THE ONE for Craig. There might be some people who want him with Naomie or someone else entirely, but as of now, Paige is okay for him.
The tension between Craig and Austen is through the roof, and you can feel it on the verge of boiling over at any moment. They meet on the bridge to discuss their recent issues, and the vibe is immediately uncomfortable. They wouldn't even look at each other during the conversation. CRINGE!
Craig felt like Austen wasn't happy for him because he investigated his timeline with Naomie. Quite frankly, it's none of Austen's business. All of this makes Austen's character so questionable. Was he going to use the information to destroy Craig's relationship with Paige? What was his end game?
Austen accusing Craig of using him as a convenience friend was interesting to hear. He feels left out in the lurch because Craig got a girlfriend and forgot all about him. Are we five years old? I can see why Madison LeCroy finally kicked Austen to the curb. He's an awkward, inappropriate person.
Shep & Taylor's Next Step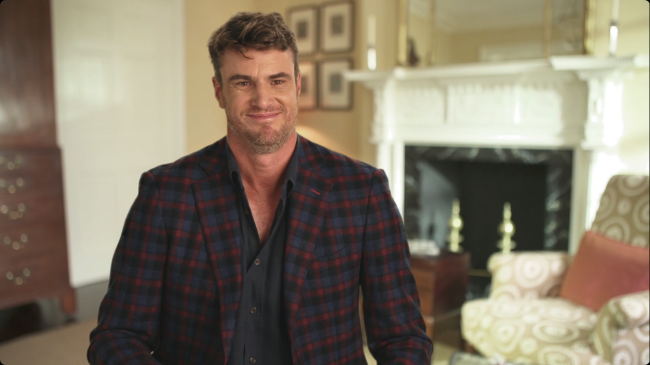 After a scare from Taylor Ann Green, Shep Rose was so close to becoming a father. She could've easily been pregnant because she was late. However, ultimately it was a false alarm.
Taylor wants kids at some point, but Shep isn't there yet. This might be the thing that finally drives a permanent wedge between them. He had to have known this was possible at some point, and he couldn't avoid the topic. If he doesn't want them, that's fine. He just needs to be aware that it could happen anytime, and she wants to be a mother.
Taylor hangs out with Shep's cousin Marcie Hobbs, and the topic of babies again reared its head. It was evident during their conversation that this will eventually be a topic that causes problems for them. Being a parent isn't for everyone, but Shep shouldn't string Taylor along if he doesn't want kids, and that's not fair to either of their lives.
Shep revealed at the BBQ that he's not using protection of any kind with Taylor. That's a surefire way to end up with a kid you don't like. Shep is self-sabotaging in this relationship. Almost two years into this, he's starting to spiral over having children.
She knows that girls like Taylor are few and far between, but it doesn't matter. He's still hyper-fixated on this issue about possibly becoming a father. This is poised to be the undoing of the first real relationship he's ever engaged in.
Olivia The Drama Magnet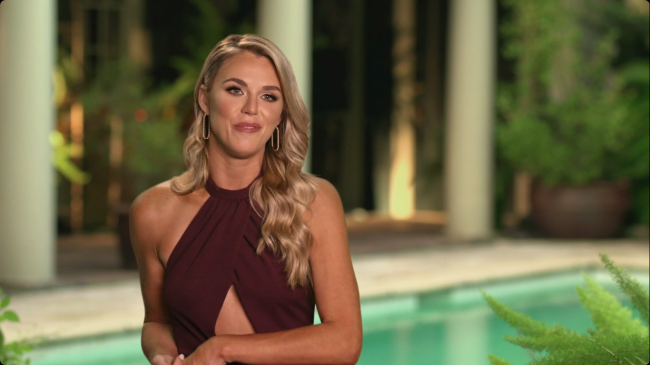 Olivia Flowers wants someone sweet and considerate, so why is she fooling around with Austen? Olivia, you're sweet and all, but this is not the man you want to get mixed up with. She seems like an okay fit, but she's already finding herself in the middle of chaos.
Austen has a poor reputation with women for a reason. Olivia is signing up for heartache and pain if she continues down this road. None of the men in this group are relationship material, if we're being honest.
Olivia isn't done with Naomi and Venita Aspen, so that's something to look forward to. I don't know enough about her to fully assess how well she'll do in this group. However, at first glance, it seems like she's a magnet for drama, and she will attract it if there's drama to be found.
Once she is face-to-face with Naomi and Venita again, I'm sure sparks will fly. This season already feels like the best one in years. Most things are fresher, and everyone came to play; this is the group I want to see moving forward.
Kathryn & Chleb's Relationship Woes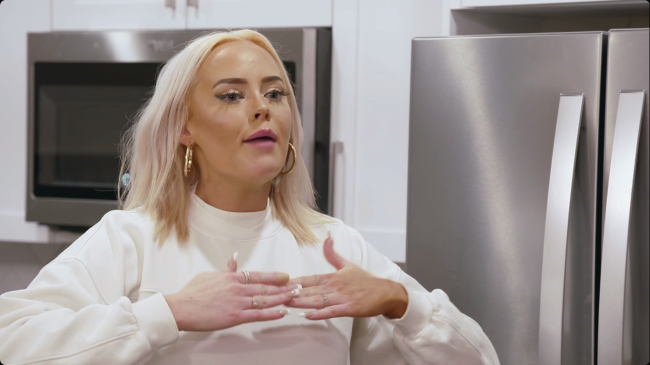 It's nice seeing Kathryn Dennis bond with Chleb Ravenell's mother, but she needs to work on her relationship. After the drama surrounding her birthday party, things blew up, and he's been gone ever since. Hopefully, they can get on the same page because things seem grim right now.
Let's be honest here. Kathryn isn't the easiest person to get along with, and her relationship track record speaks for itself. The only one in the group with a worse track record might be Austen, but either way, it's close.
She comes off as unstable to be in a stable, healthy relationship. The only type of love we've ever seen her engaged in is toxic. A few episodes in, this relationship doesn't appear to be heading toward breaking the mold.
Craig reveals to Chleb at Shep's BBQ that Kathryn's worried he will leave her if she gets more custody. He shouldn't be hearing this information from Craig, and that's something that should be coming directly from Kathryn herself.
Kathryn's throwing out all the stops to patch things up with Chleb. She's throwing dinner for him, but she attacks him the second he arrives home. That's typical, Kathryn.
I'm confused about what's going through Kathryn's mind. She makes this dinner for him, but when he sits down, she's down his throat with insults and drama. Why can't she act like a normal person? Chleb's trying to make it work, but she's talking like she's ending their coupling, which she sure does.
Madison's Big News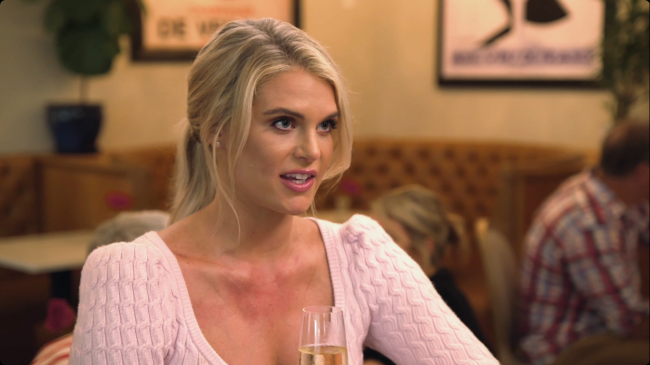 Craig showed up at the barbeque with quite the bombshell. Madison's allegedly on the verge of announcing her engagement, and Austen's going to freak. I have to wonder if, deep down, Craig's relishing in this. It's the wildest form of revenge, in a way.
Craig's forcing Austen to watch this at the BBQ, and Madison's throwing so many digs at Austen. She went OUT OF HER WAY to make sure Austen didn't feel loved by her. She kept mentioning how the only ex that means anything to her is the father of her son.
The only good thing about her finally being engaged to someone else is she and Austen are over. Their toxic cycle of BS can eventually come to an end. It probably won't work out like that, but a boy can dream.
I have a feeling their drama isn't over. Austen will probably attempt to congratulate her in a highly ill-advised move. It's probably best if he bows out of her life gracefully, so their vicious cycle can end.
TELL US – TEAM CRAIG OR TEAM AUSTEN? WILL SHEP AND TAYLOR LAST? WHO IS YOUR FAVORITE NEW ADDITION TO THE GROUP?
[Photo Credit: Bravo]