Love them or hate them, The Kardashians are back for Season 3. America's most famous family is back on Hulu doing what they do best — spinning the never-ending drama going on in their collective lives to make a profit off of it. Sure, the ethics of the family are downright problematic. But since when do we watch TV to see good examples of morality?
A lot has happened in The Kardashians universe since the last crop of episodes. Kim Kardashian is yet again a single woman and still dealing with never-ending nonsense from her ex-husband Kanye West. Kourtney Kardashian is still doing the most even though she's now officially married to Travis Barker. And unfortunately, Khloe Kardashian still can't catch a break. Here are five main takeaways from The Kardashians Season 3 premiere episode "Can't Everyone Get Their Sh*t Together?"
Kourtney needs a chill pill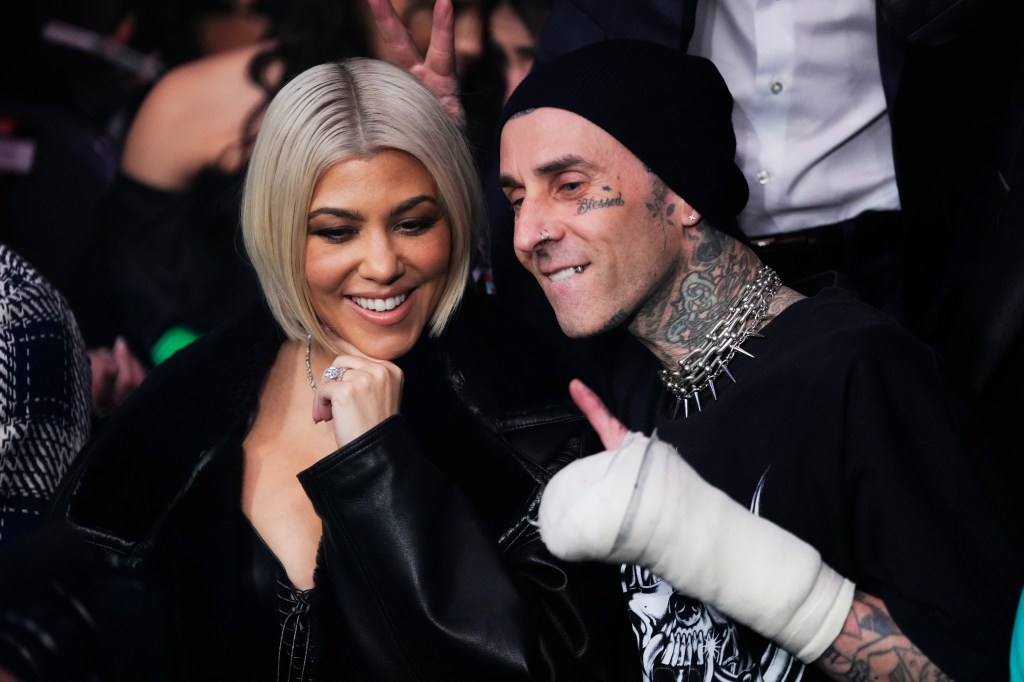 Kourtney might be a married woman, but she's still doing the most in every sense of her life. She and Travis can't keep their hands off of each other. During one scene when Khloe visits their home, the couple excuse themselves for "five minutes" because Kourtney was ovulating that day. TMI to the max. At least Scott Disick is back on our screens for some much-needed comedic reprieve from all of Kourtney's PDA.
Kourtney also decided to head into Season 3 by scorching her family. She mentions more than once that while the Kardashian Klan is good at celebrating wins, they aren't great at grieving together. "I don't think we know how to be there for each other on a deeper level," Kourtney told her sister. Khloe wholeheartedly disagreed, having experienced plenty of lows and feeling her family's support through it all. In fact, Khloe pointed out that Kourtney wasn't that supportive after Khloe brought her second baby home from the hospital and was struggling.
Kourtney's demeanor, paired with her beef with Kim, gives her a new air that I'm not loving. Now that she's in her love bubble, Kourtney feels like she's more justified in feeling like she's better than her other family members. Let's be clear — no one wants to watch a show with you and Travis dry-humping each other for 42 minutes. Kourt better be nice to her sisters if she keeps wanting to live off the collective family fortune.
Khloe's bad luck continues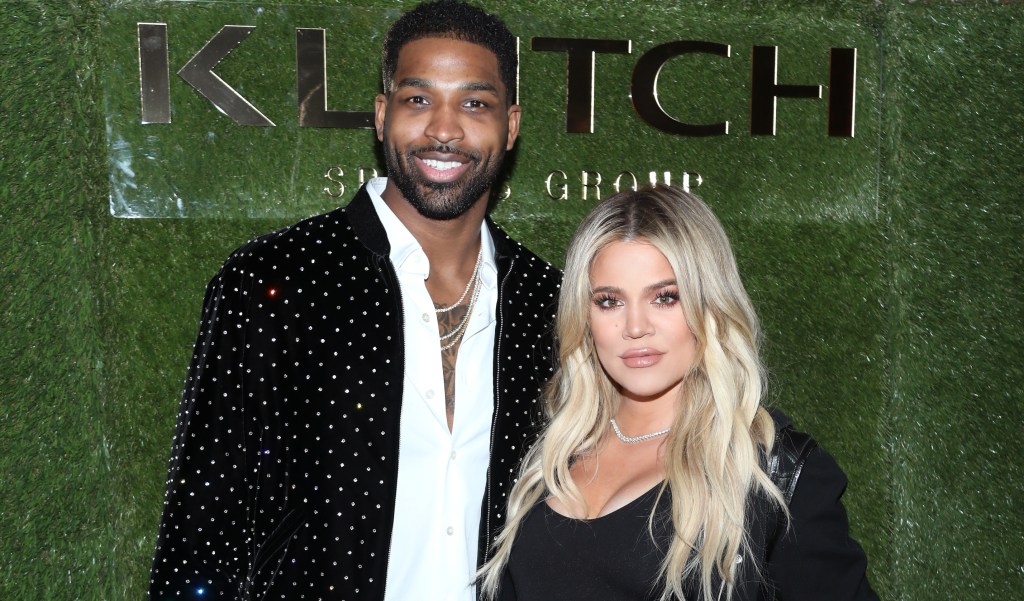 Speaking of Khloe's new baby, it wasn't all a dreamy fairytale once he was born. Truly, most of us could probably expect that from any woman co-parenting with Tristan Thompson, but Khloe's stress is independent of him this time around. Khloe had a hard time connecting with her second baby, which she had via surrogate, as opposed to her first child that she birthed herself. "I wish someone was honest about surrogacy and the difference of it," Khloe said. "It's such a transactional experience." Khloe acknowledged the positive aspects, but it was refreshing to see someone explain the reality of having a baby via surrogacy.
Khloe did reveal that she named the baby Tatum, which sounds cute next to True Thompson. The show tried to make it this major bomb, but I honestly can't keep track of all of the celebrity babies whose names we still haven't learned yet. Everyone kept joking that the baby looks exactly like Rob Kardashian, so it sounded like Khloe was almost more into the idea of naming him after her brother. As Khlo$ said, naming a human is hard.
Aside from adjusting to being a mother of two, Khloe was undergoing a health scare. She had a biopsy that revealed a spot on her face that was cancerous. It was Khloe's third time getting melanoma, but this time, it's more rare. Khloe has to get a chunk of her face removed, and the doctors won't know how much until she's under the knife. "When it rains it pours," Khloe said. "I like this side of my face better anyway." It's empowering to see how Khloe remains positive in her life despite all of the setbacks. Khloe needs a day of playing pranks with Scott to lift her spirits, and I'm sure the fans wouldn't mind watching them channel their old antics either.
We need less Kendall, more Kylie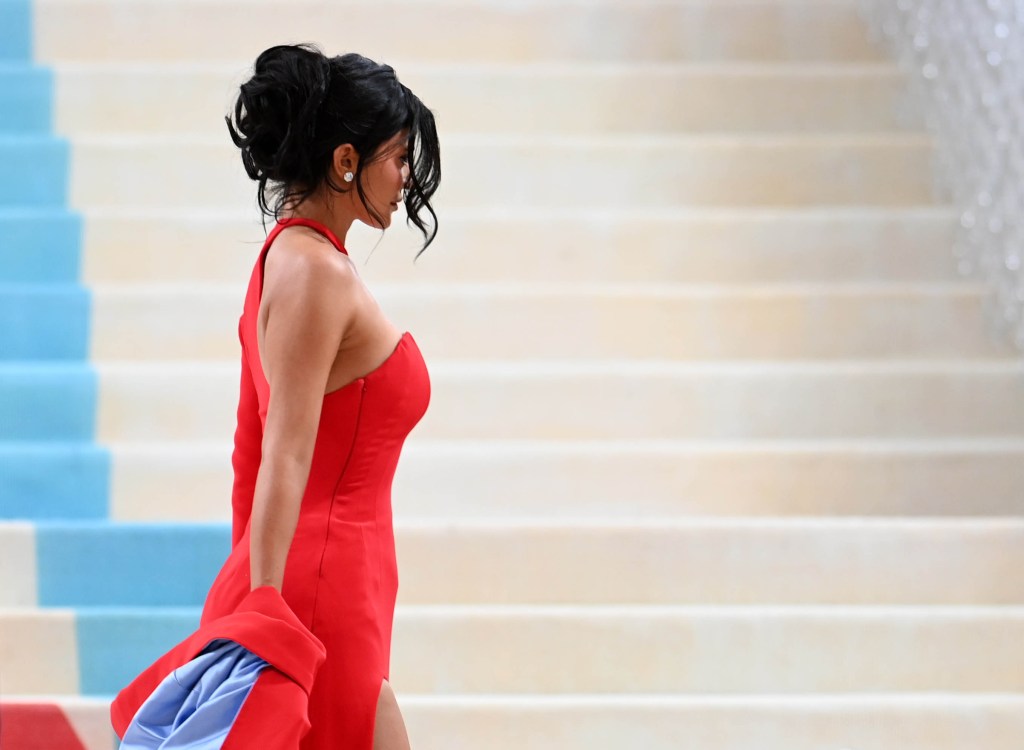 Kendall Jenner and Kylie Jenner filmed their contractually-obligated scene in the premiere on the road. Kendall attempted to teach Kylie how to drive a car with a stick shift, which was cute in theory. Kylie, as usual, provided all of the humor. She stalled the car several times, almost crashed, and screamed for several minutes about the car having three pedals. "I'm pretty good at mechanical sh*t," Kylie said. Yeah, okay, girl.
Kendall, on the other hand, is a wet blanket. It's hard to not cringe watching her play into her vibe of being "not like the other girls." Later on in the episode, Kendall hosted an 818 tequila event that was the least successful marketing tactic of all time. Despite the robots and jetpacks, Kendall just isn't an invigorating personality. She acts more like the party for HER BRAND is an obligation more than a business endeavor, and the apathy is clear. We need more of King Kylie channeling her Tumblr days and less of Kendall acting like a pick-me girl. We should've had Kris Jenner attempt to teach Kylie to drive a manual car, now THAT would be pure comedy.
A sisterly storm is brewing
The most interesting storyline The Kardashians might ever feature is the tension between Kim and Kourtney. Die-hard fans know that there has always been beef between the two. Let us not forget their infamous fistfight on Keeping Up With The Kardashians. The premiere set the scene by talking about Kim's upcoming collaboration with Dolce & Gabbana. Kim expressed to Kris that she was worried it was too close to Kourtney's D&G-sponsored wedding. However, both business bosses understood it was an opportunity not to be passed up. Famous last words.
Kourtney also spoke with Khloe about feeling iced out of the sister trio. She felt like since she got married, Khloe and Kim created a closer bond while she and Khloe drifted apart. Kourt made it clear that she and Khloe will always be soulmates, but it's clearly a trigger for her. "Kim could never be as funny as me obviously," Kourtney said. Kourtney and Khloe planned a sister date to honor their old-school Miami lifestyle, but it's clearly a bandaid for a deeper wound. I can already tell Khlo$ is going to be right in the middle of this mess as if she needed more nonsense on her plate.
Kim feels the Kanye of it all
Kim, as anyone with an Instagram knows, was dealing with a lot filming Season 3. Kanye was going off about her online, in interviews, and to anyone else who would hear it. He claimed his vendetta against Kim and Kris was to "protect" his children from harm from things like Kim's sex tape. Both women, however, believe that he was causing more harm.
Kim's stress was through the roof during the episode. She was having anxiety attacks and psoriasis flare-ups. Kim claimed to not publically respond so as to not add more harm to the kids, which is difficult. "We stay silent through all the lies," Kim said. "For once, can everyone around me get their sh*t together so I can lose it? Just once." She also brought up that Kanye was the person who started a rumor that she had an affair with Drake during their marriage.
Kim also brought up that it's hard to be such a cheerleader for Kanye for the kids while all the chaos was going down. She mentioned that when she's driving the kids around, they always want to blast Kanye's songs. "Inside, I'm like dying," Kim said. She also worried about them seeing all of Kanye's harmful words once they are older, and how she has to deal with that. Kim has a lot of privilege, but I don't envy her co-parenting situation and I don't think anyone ever would. Unfortunately for this family, the drama is only just getting started.
The Kardashians continues Thursdays, available to stream on Hulu.
TELL US – WHAT DID YOU THINK OF THE SEASON THREE PREMIERE OF THE KARDASHIANS? ARE YOU SURPRISED TO SEE KOURTNEY AND KIM FIGHTING?