It's hard to be a Real Housewives of Atlanta fan these days. Now in its fifteenth season, the show is a long way away from its heyday. Don't get me wrong — I'll never stop watching those Atlanta peaches throw shade and have a kiki. However, it's hard to defend the show as one of Bravo's brightest stars in 2023.
One of the relative newbies on RHOA is Sanya Richards-Ross. Sanya is an Olympian who seems to be working harder on making quotable catchphrases for merch than she is making an exciting show. It's not all her fault though — I'd much rather watch Sanya's family drama than anything involving Drew Sidora. I just want more from all of our girls.
Sanya has been settling into her second season with a new clique. She found a friend in Kandi Burruss, but that doesn't mean the entire Kandi Coated Clique is tight with Sanya. After an absolute flop trip to Birmingham coordinated by Kenya Moore, the host and Sanya aren't on the best of terms.
Real Housewives of Atlanta needs a reality check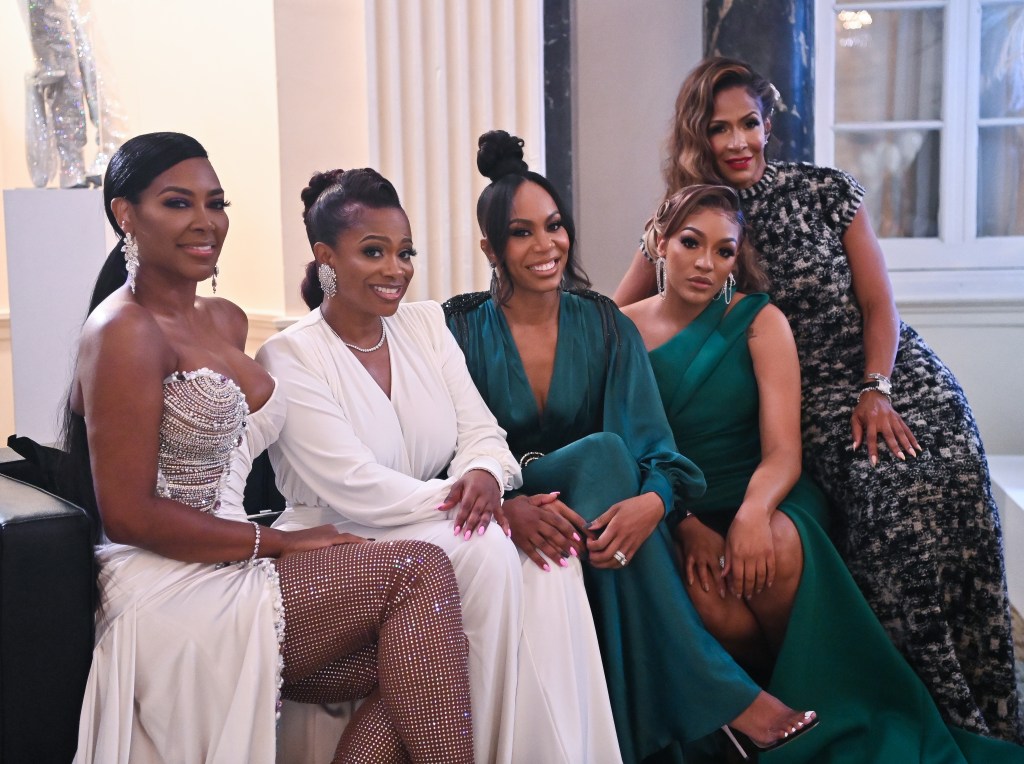 Sanya recently spoke to the Atlanta Journal-Constitution about her second season on RHOA. She did her job by promoting the upcoming episodes, even though there's truly not much to look forward to. She also threw a little shade Twirl's way after a rough start to the season.
Sanya was asked who is the "most challenging" cast member in the group to get close to, and she picked Kenya. Sanya cited Twirl's intimidating presence and penchant for drama. "Of all the girls, she will read you for real," Sanya said. C'mon now — that's a compliment to Kenya.
Even though Sanya was a little tough on Kenya, she did defend the single mom. She said, "Deep down, [Kenya] has a great heart," which I also can agree with. Now, I'm going to need all of these ladies to stop making it such a challenge to be entertained by their show. I'm going to need Kenya to get out of her room, Kandi to start talking about her life, and the rest of the girls to get messy. Real Housewives of Atlanta is in dire need of some of its old-school spirit.
Real Housewives of Atlanta continues Sundays at 8/7c on Bravo.
TELL US – WHO DO YOU THINK IS THE MOST CHALLENGING CAST MEMBER ON REAL HOUSEWIVES OF ATLANTA? DO YOU THINK KENYA AND SANYA WILL BECOME CLOSER FRIENDS?