Kathy Hilton won't appear on Season 13 of the Real Housewives of Beverly Hills, but Sutton Stracke said she was still "missed" among the group. 
Kathy had been a friend of the Housewives for the last two seasons. She didn't engage in much drama during her first year; instead, she was the quirky cast member giving fans a much-needed laugh amidst the show's more serious feuds. Her second season, however, was a much different story. 
Her feud with Lisa Rinna carried the second half of Season 12. After returning to Beverly Hills following a hectic cast trip to Aspen, where Kathy had an alleged meltdown, things weren't so hunky dory for the Hilton matriarch. She had to face off not only against Rinna at the reunion, but her sister Kyle Richards, too. 
They didn't end things on the best of terms, and it was clear to most fans that Hilton wouldn't return to the Bravo series that reunited her with her sister. But that doesn't mean it'll be any less entertaining. 
Sutton says RHOBH is still "comical" without Hilton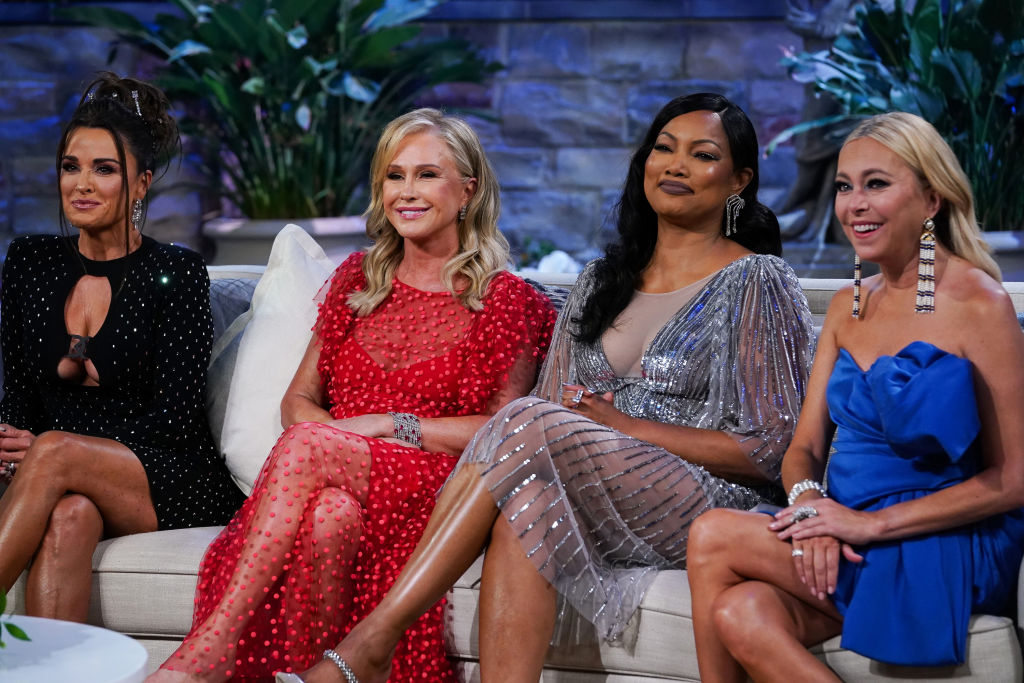 During an interview with Page Six, Sutton commented on Kathy's absence during the upcoming season of the Real Housewives. 
"Was Kathy missed on the show? Yes," Sutton revealed. "But is there a void on the show because Kathy's not there? No. There's still comical moments," she explained. "It's still a great show … but I missed Kathy."
Hilton officially shut down rumors about her return to Bravo in June 2023. When asked if she was returning to the series, she told interviewers she was focusing on her daughter's Peacock series, Paris in Love. 
Season 13 should still feature many moments fans want to see. From outrageous drama to shopping on Rodeo Drive, viewers are eager to see how the newest season will play out.
No news on a premiere date yet, but RHOBH Season 13 is expected to debut before the end of 2023.
TELL US – WILL YOU MISS KATHY ON THE SHOW? DO YOU THINK SHE SHOULD'VE RETURNED?