We've been on a much-needed hiatus from the Real Housewives of Beverly Hills, but our diamond holders are bound to be back sooner or later. There's been a shift in Beverly Hills that feels different. Lisa Rinna is finally out and I'm hoping the show can get back to its genuine roots (and out of Erika Jayne's overpriced weave). Still, something feels ominous about the next chapter.
One looming issue on RHOBH (as always) is Kyle Richards' problems with her family. What's a season of RHOBH without Kyle feuding with a sister? This time, it's Kathy Hilton, and we have Rinna to thank for that. We saw the demise of this sisterly relationship during the Season 12 reunion and it wasn't pretty.
Kathy seemingly won the battle with Rinna as the last man standing on RHOBH. That is until she made a recent announcement that makes us all wonder what it was all for. Now, who knows if we'll ever really see Kyle and Kathy's reconciliation, when and if it happens.
Kathy Hilton is saying goodbye to Doogie's show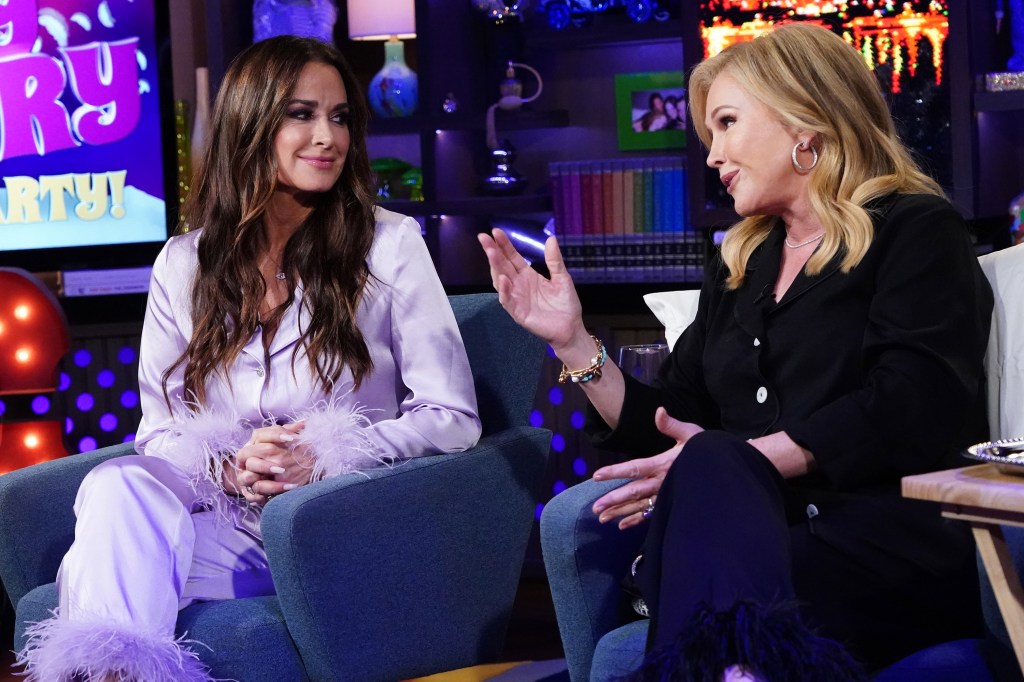 In an interview with E! News, Kathy was asked whether or not she'll be back for Season 13 of RHOBH. Kathy's never been a diamond holder, but she has been a hilarious friend of for the past two years. Apparently, she's kissing it goodbye. "No, I'm doing Paris in Love," she revealed. Paris Hilton really swindled a second season of that? I can't believe a Peacock cash grab is robbing us of Kathy Hilton and her RHOBH pranks.
Kathy tried to tease interesting drama on Paris in Love, but anyone who watched one episode of that show knows it's mostly a letdown. The saving grace is if Kathy gets Kim Richards to make another cameo, then I'll be tuned in. For now, I'll be mourning the loss of Kathy's RHOBH career. It was wacky and wonderful, and her contributions will never be forgotten.
TELL US – ARE YOU SHOCKED TO HEAR THAT KATHY HILTON IS LEAVING REAL HOUSEWIVES OF BEVERLY HILLS? DO YOU THINK SHE'LL RETURN TO THE SHOW IF SHE AND KYLE GET BACK ON GOOD TERMS?