Tamra Judge has returned for Season 17 of Real Housewives of Orange County, and she brought her giant spoon. She's only been back for one episode, but she's wasting no time getting right down to pot-stirring with a vengeance.
Tammy Sue's had her orange back for five minutes, but she's already claiming that Heather Dubrow did something really awful to her this season.
In an exclusive interview with Page Six at the iconic Quiet Woman Restaurant, Tamra said, "It ends up being that she really does something sh*tty to me. Really sh*tty. Very, very, very sh*tty."
Heather was "afraid" of Tamra's return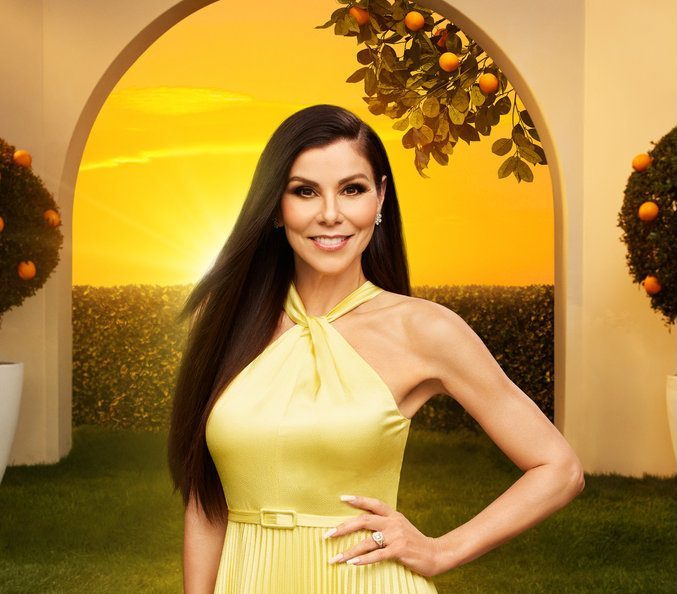 Although everyone made nice at the beginning of the season, Fancy Pants allegedly told castmate Shannon Beador that she was "afraid" of Tamra's return following a two-season hiatus. Even though the comment was made "off-camera," Shannon admitted that "it's an issue" that's likely to cause trouble in the weeks to come.
As Tamra has already said, she doesn't like people who talk behind her back. She's a "say-it-to-your-face" kind of girl and expects others to do the same.
"It's something that we talk about on the show," the Two T's in a Pod podcast co-host said. "I saw a lot of things that were coming out of [Heather's] mouth that didn't really make sense to me so I definitely called her out." Oh, I'll bet she did.
"I came back open and honest and told my truth and talked to people about how I felt and where I was going," Tammy Sue shared. "Some people don't like to be honest, and they like to talk behind your back."
 "I might be an ass to your face," she added, "but I will not be talking behind your back. I'll tell you to your face how you are."
"No place on the show" for Tamra
Adding to the confusion were comments Heather made on her podcast that there was "no place for [Tamra] on the show anymore," prior to her being hired back. Oops! But as soon as filming on Season 17 began, the former Cut gym owner found Heather's overt friendliness suspicious, especially in light of her previous comments.
"She was super nice to me," Tamra said. "[But] then you'll see it evolve into [me] not allowing anybody to get away with nonsense. I'm holding everybody accountable." Tammy Sue's playing by her own rules this time.
And once you add alcohol into the mix, drama will surely follow, especially when we're talking about Mrs. Judge. Buckle up, everyone. It's going to be a bumpy ride.
The Real Housewives of Orange County airs on Wednesdays at 8/7c on Bravo and is also available on Peacock the following day.
TELL US – ARE YOU HAPPY THAT TAMRA'S BACK ON THE SHOW FOR SEASON 17? WHAT DO YOU THINK HAPPENED BETWEEN TAMMY SUE AND HEATHER THAT WAS SO SH*TTY?