Season 14 of Real Housewives of New York premiered on Bravo on Sunday, July 16, 2023. The premiere ushered in a new era for RHONY with a entirely new cast and new drama. In honor of the show's return, let's take a look back at RHONY history. Here are the most memorable RHONY episodes.
Pirate Booty Call (Season 5, Episode 13)
Who could forget the girls' infamous trip to St. Barths? The Season 5 episode, Pirate Booty Call, is a favorite among Real Housewives fans, but it probably isn't in Luann de Lesseps' top five.
In the episode, the ladies go to a bar called Le Ti, where they meet a man dressed like a pirate named Tomas. Luann was immediately smitten with Tomas, who she thought looked like Johnny Depp.
The drama heated up the next morning when housewife Heather Thomson revealed Luann brought the pirate hunk back to the house. Lu tried to cover up her rendezvous by telling the girls she brought a "group of Italian friends" back to the house, but the ladies weren't buying what she was selling.
It was not Lu's best moment, considering she was in a relationship at the time. However, it was iconic.
Black Out and Get Out (Season 9, Episode 10)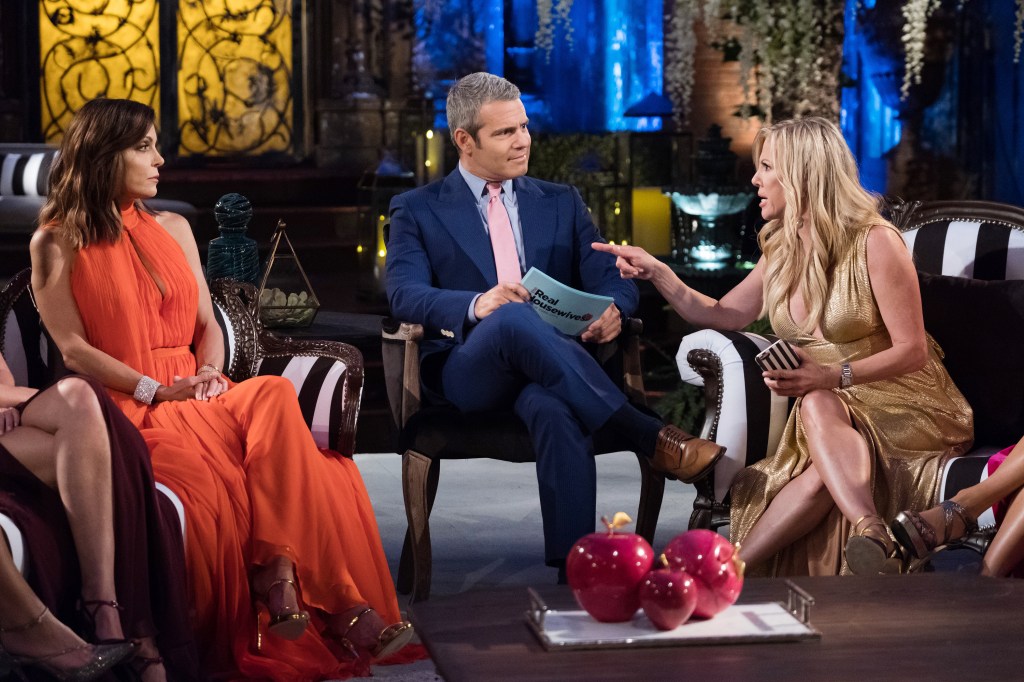 Many of the most memorable RHONY episodes take place at Dorinda Medley's Massachusetts estate, Blue Stone Manor.
In the Season 9 episode Black Out and Get Out, Bethenny Frankel confronts Ramona Singer for not being a good friend to her. Ramona, who doesn't have the greatest track record with apologies, got defensive and began attacking Bethenny for things she did in the past.
At one point, Ramona brought up that Bethenny did a nude scene in a movie. She began listing everything she saw her friend do in the film.
"You were topless, you had sex on a waterbed, you kissed another woman," she said.
Bethenny responded by spreading her legs and yelling, "Mention it all."
It was chaos. It was crazy. It was perfect.
Remember Your Blue Stone Manors (Season 12, Episode 14)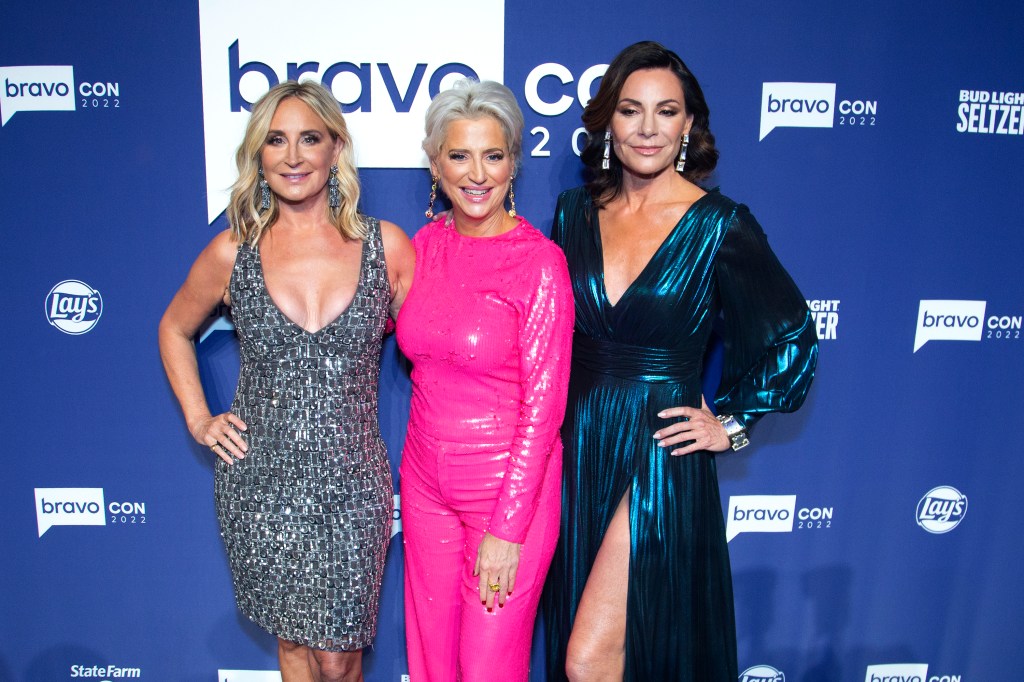 In the Season 12 episode, Remember Your Blue Stone Manors, Lu was on the receiving end of Dorinda's rage. The Massachusetts native went full attack mode on her friend during dinner, bringing up everything from Lu's mugshot to the Jovani-dress drama.
It got so bad that Lu wanted to leave. The fight was hard to watch but it sure was memorable.
The Last Leg (Season 6, Episode 20)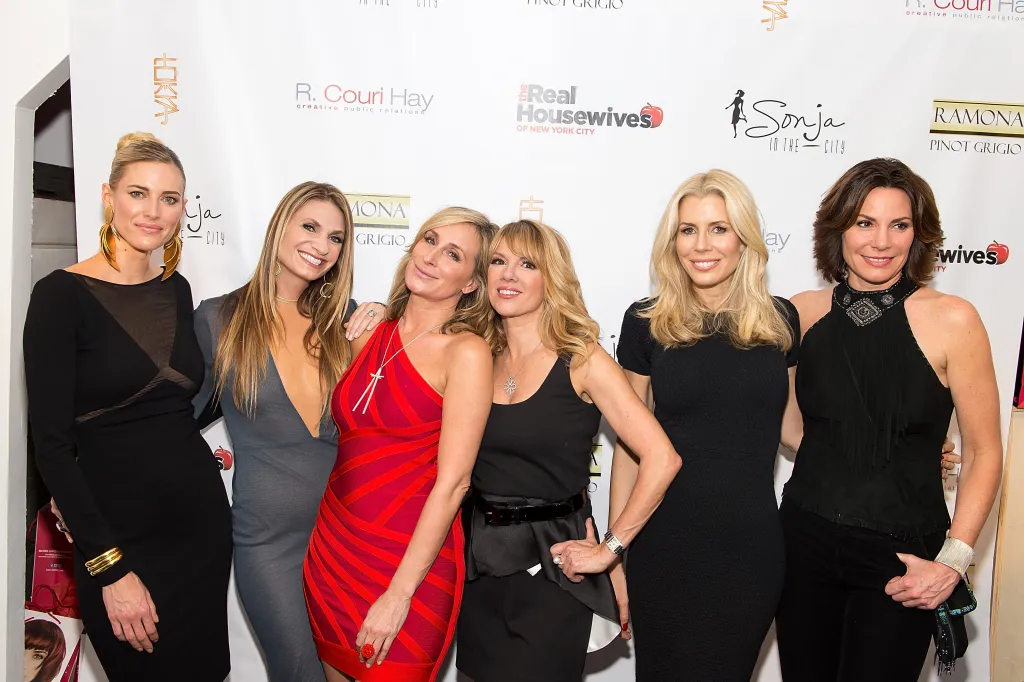 Okay, this one was crazy. In the Season 6 finale, Aviva Drescher had fans' jaws on the floor after she threw her prosthetic leg across the table during a fight at Sonja Morgan's event.
"The only fake about me is this," she said before detaching her leg. It was truly an unforgettable moment.
Life Is Not A Cabaret (Season 11, Episode 15)
Girls' trips on RHONY are often accompanied by drama, which was certainly the case with the Season 11 Miami trip. Let's set the scene.
Luann returned to RHONY for season 11 after a tumultuous year. She was newly divorced and attending AA meetings after being charged with disorderly intoxication, resisting arrest, and battery on a law enforcement officer.
Bethenny had been helping Lu out during her challenging year and the pressure appeared to be getting to her. One night at dinner in Miami, Bethenny lashed out at Luann for being self-absorbed. The fight included many famous RHONY quotes, such as "Life is not a cabaret," a dig at Luann's burgeoning cabaret career.
Sun, Sand And Psychosis (Season 3, Episode 12)
Sun, Sand, And Psychosis, also known as "Scary Island," is perhaps the most famous episode of RHONY.
Bethenny and Kelly Bensimon had been feuding all season, but it came to a head during a trip to the Virgin Islands.
It's almost impossible to discern what led to the blowup. The whole argument was a bit of a fever dream. From Kelly stress-eating jelly beans to Bethenny calling Kelly crazy, it was pure madness.
TELL US – WHAT IS YOUR FAVORITE EPISODE OF REAL HOUSEWIVES OF NEW YORK?