When couples join a Real Housewives series, they are showcasing their entire relationship. Many have headed to divorce court during or after their stint on a franchise. But sometimes couples have marital discord but choose to stick it out. These Real Housewives in bad marriages should consider calling it quits.
Robyn Dixon and Juan Dixon
Real Housewives of Potomac star Robyn Dixon's co-stars were already criticizing her for dragging out her engagement. Robyn and Juan Dixon were divorced but living together for the sake of their kids. They originally broke up because of Juan's cheating and their financial problems. So, Juan put a sparkler on Robyn's finger again.
When Robyn wanted a private wedding with just her, Juan, and their sons, her co-stars scoffed. But Robyn did the wedding her way. RHOP viewers saw footage from the couple's big day.
But after they were married, Robyn dropped a bombshell. She confirmed that Juan had some inappropriate communications with another woman. Robyn and her fellow green-eyed bandit Gizelle Bryant hid this information while Season 7 was filmed. When Grand Dame Karen Huger brought up gossip about Juan's wandering ways, the Dixons denied it.
While Robyn loves Juan, it seems like history was already repeating itself. Juan likes to stray. And Robyn should expect more of the same.
Eva Marcille and Michael Sterling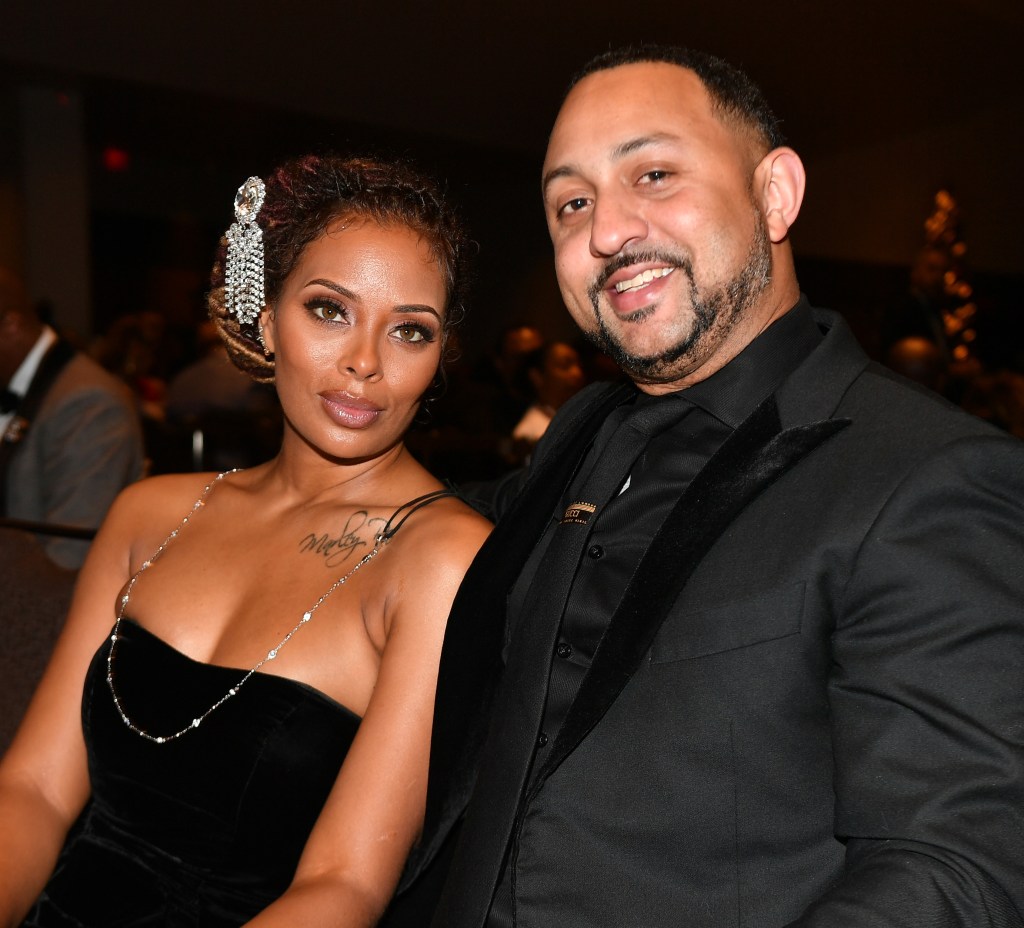 Real Housewives of Atlanta alum Eva Marcille married attorney Michael Sterling in October 2018. Her lavish nuptials were filmed for RHOA. They share three children.
This relationship seemed solid, but Eva filed for divorce in March 2023. She stated in court documents that their marriage was "irretrievably broken." Unfortunately, Michael refused to read the memo.
He filed his own papers, alleging that his wife shouldn't be granted a divorce. Basically, he would like to work on their marriage. But Eva seems done with their relationship. Hopefully, Michael can accept that Eva wants to move on.
Caroline Stanbury and Sergio Carrallo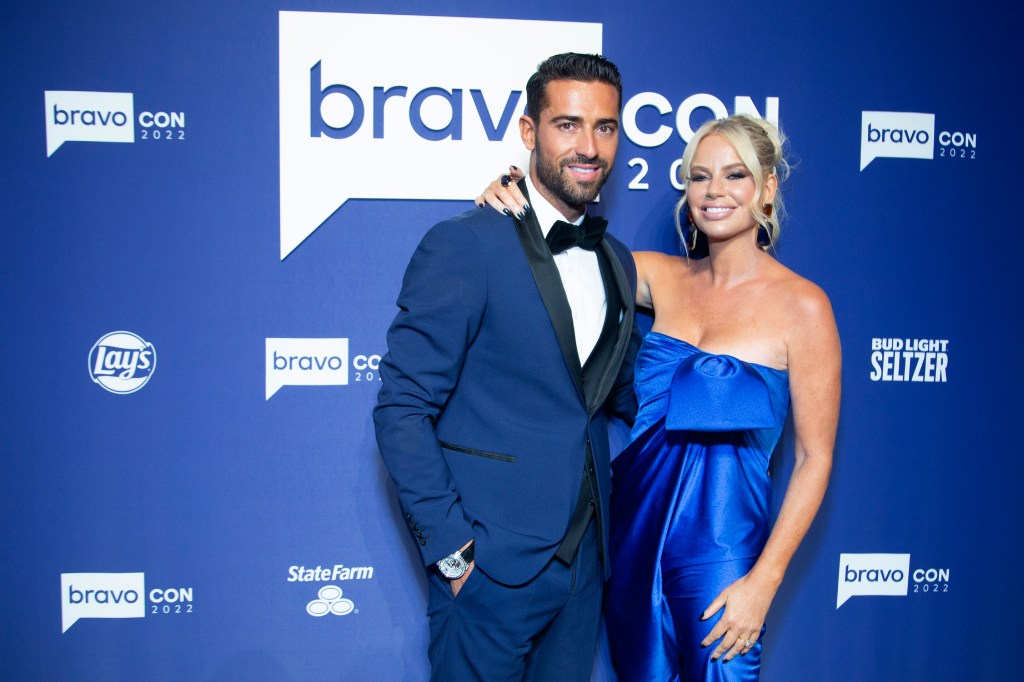 Former Ladies of London star Caroline Stanbury played a prominent role in the first season of Real Housewives of Dubai. Caroline, who was previously married to Cem Habib, tied the knot with soccer player Sergio Carrallo.
Caroline was slammed for marrying a man 19 years her junior. But a bigger issue was that Sergio wanted a biological child. Caroline already has three children. Despite having health issues during her prior pregnancies, she went through IVF. The couple has an embryo waiting to be implanted once they move into their dream home.
Although they seem deeply in love, Caroline worried that Sergio might leave. Especially if she can't give him a child. This relationship probably won't stand the test of time.
Emily Simpson and Shane Simpson
When Emily Simpson and her husband, Shane Simpson, joined Real Housewives of Orange County, their marriage had serious issues. Shane often belittled Emily. And she made excuses for his biting sense of "humor."
During Season 14, while Shane studied at a hotel for the bar exam, he left Emily alone to work and care for all their children. She planned a special surprise on a trip to Las Vegas for their anniversary, but Shane opted not to attend. He was supposedly too busy studying for the exam.
The couple seems happier now. Shane is finally working as an attorney. But his behavior in earlier seasons, like the way that he ridiculed Emily, is hard to forget. I feel like Shane doesn't treat Emily with respect. If I were Emily, I would keep a divorce attorney on speed dial.
Teresa Giudice and Luis Ruelas
Real Housewives of New Jersey star Teresa Giudice walked down the aisle with Luis Ruelas in August 2022. While everyone was gazing at Teresa's sky-high hair, they should have been checking Luis' red flags.
His ex-wife Marisa DiMartino accused Luis of physical abuse. During Season 14, Luis was being aggressive and rude to both Teresa and her female co-stars.
His business dealings were confusing and worrying. One of his companies, Produce Depot, was forced into bankruptcy after being sued.
Luis also boasted that he hired private investigator Bo Dietl to dig up dirt on the cast. Then he denied it at the reunion. Luis also made threatening comments to Margaret Josephs at the RHONJ reunion.
Luis told Teresa's brother, Joe Gorga, that he wore his deceased father Giacinto "Nonno" Gorga's pajamas. All to comfort Teresa's daughters. I'm not comforted by any of Luis' explanations about Nonno's pajamas.
Teresa didn't sign a prenup before marrying Luis, which may turn out to be a huge mistake. While Teresa will try to showcase how amazing her marriage is, eventually she will have to deal with the truth. She tied the knot with a man with anger issues and a sketchy past. Hopefully, Teresa will realize this and leave Luis in the dust.
TELL US – DO YOU AGREE WITH OUR PICKS? WHICH MARRIAGE ON OUR LIST IS IN THE WORST SHAPE?