It's been several months since Scandoval shocked viewers. Tom Sandoval's affair with Rachel Leviss put Vanderpump Rules back on the map. Both Tom and Rachel did something awful, but Rachel has somehow received the bulk of the blowback. It's become clear that Rachel Leviss suffered more than Sandoval as a result of her misdeeds. However, their roles should be reversed, and it's Tom who should be public enemy number one in the eyes of Bravo fans.
Tom Sandoval, Post-Scandoval
Sandoval was rightfully called out by fans and his castmates after he cheated on his long-time girlfriend, Ariana Madix. There's no denying that he faced some significant fallout. But Sandoval has bounced back rather quickly after Scandoval, and the repercussions have been minimal.
Tom is confirmed to be a part of the Vanderpump Rules Season 11 cast, and has been spotted filming multiple times. The Tom Sandoval & the Most Extras frontman is also still actively performing with his band, and his popularity still seems to be holding. Sandoval has also been linked to multiple women, and some fans have reported seeing him out and about with several "groupies" at a time. 
Even Tom's castmates appear to have softened their stance on him, and he's been slowly working himself back into their good graces. Though some of the Vanderpump Rules cast members have refuted claims that they've opened the friendship door for Tom, there's no denying that they don't appear to have the same vitriol towards him that they did at the reunion.
Rachel Leviss, Post-Scandoval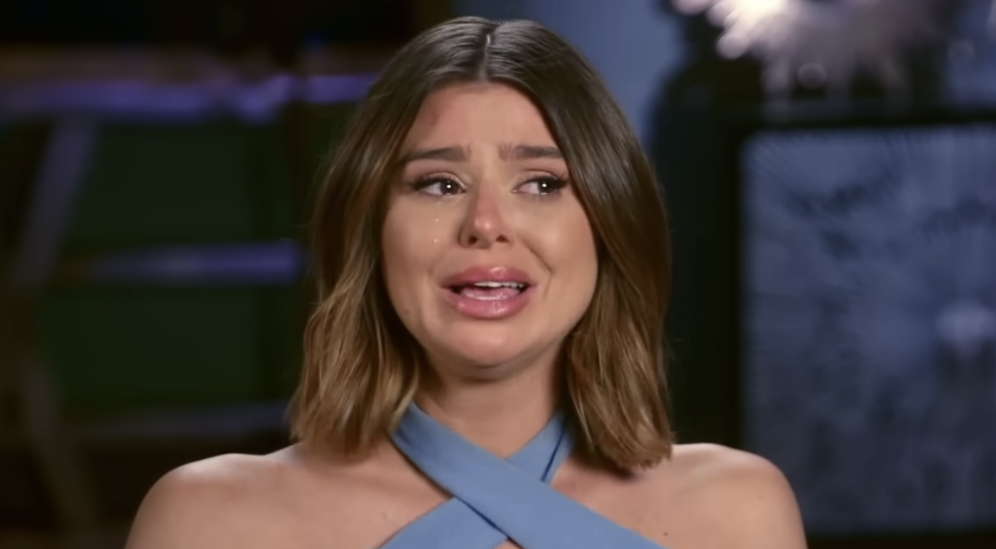 Rachel, on the other hand, isn't doing nearly as well after Scandoval came to light. She hasn't been filming with the rest of the cast, and it doesn't seem likely that she'll appear on Season 11—at least not as a primary cast member. 
While Sandoval has been partying it up and moving on with multiple new women, Rachel checked herself into a mental health facility. For two months, Rachel was completely absent from the public eye. It's anyone's guess whether Rachel checked into the facility to address serious mental health issues, or if she was just looking for a way to lay low for a while. Either way, it was a far cry from the life Sandoval was leading at the same time.
The Vanderpump Rules cast may be warming to Tom now that they're all filming together again, but they seem to have completely iced Rachel out. It makes sense, as most of the cast have known Ariana for far longer than Rachel. It's a no-brainer that they would rally around Ariana. But their treatment of Rachel has been very different from their treatment of Tom.
Sandoval Deserves More Blame Than Rachel
It's clear that, compared to Rachel, Sandoval got off easy. However, that really shouldn't be the case. Tom was Ariana's boyfriend for nine long years, and it was his responsibility to remain faithful to her. Rachel may have had an affair with a taken man, but Tom was in a committed relationship. His actions were arguably worse than Rachel's.
There's also been doubt cast on the claim that Rachel was one of Ariana's true besties. When the affair first came to light, Rachel faced a wave of intense criticism for sleeping with her "best friend's" boyfriend. It's true that Rachel and Ariana were friends, and that's a seriously crappy thing to do to a friend. But it's not quite at the same level of betrayal as if she had been a closer friend. In this respect, Tom's actions were a bigger betrayal to Ariana than Rachel's actions.
Tom vs. Rachel At the Season 10 Reunion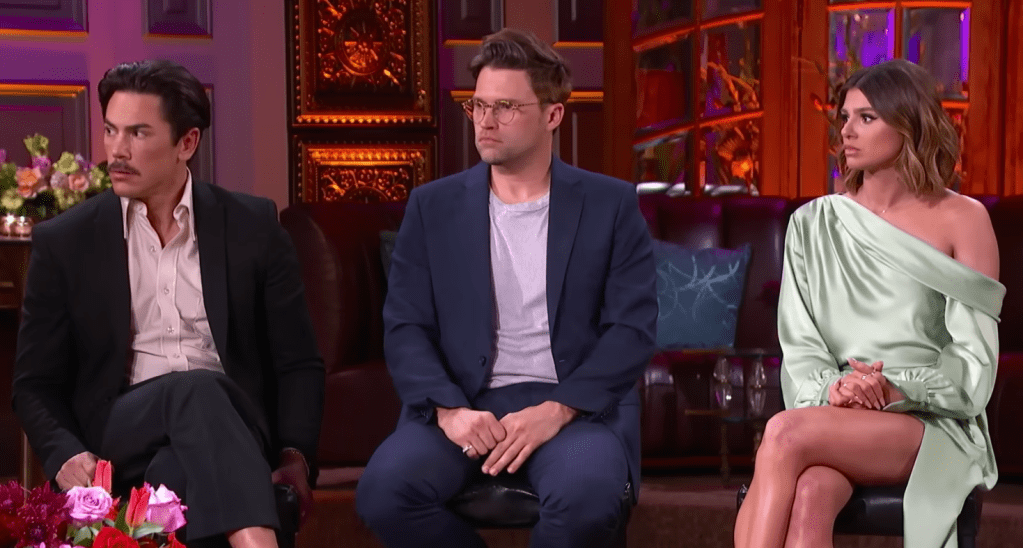 Sandoval and Rachel's behavior at the Season 10 reunion is also quite telling in terms of who deserves worse consequences. Throughout the reunion, Tom was extremely defensive and made efforts to downplay and make excuses for the affair. He didn't seem to have done any self reflection, and clearly hadn't learned anything.
Rachel, on the other hand, approached the reunion differently. She clearly knew she'd be stepping in front of a firing squad (and rightfully so). But instead of going on the defense, Rachel was surprisingly quiet. She actually listened to the things her castmates were saying to her, no matter how vicious those comments were. 
Without a doubt, what Rachel did was wrong. However, it's not fair that she should suffer more than Sandoval. Tom is absolutely the number one villain in this situation, and it's time he faces the consequences just the way Rachel has.
TELL US – DO YOU THINK RACHEL HAS FACED MORE CONSEQUENCES THAN SANDOVAL? HAS SANDOVAL GOTTEN OFF EASY?