The Real Housewives franchise is usually where Bravo viewers can see women whoop it up, dramatically fight, and even have authentic bonding moments. However, some franchises add a little more flavor when they include family members, as odds are they will soon be on the outs. Below are some of the biggest Real Housewives family feuds of all time.  
The Hilton/Richards Fued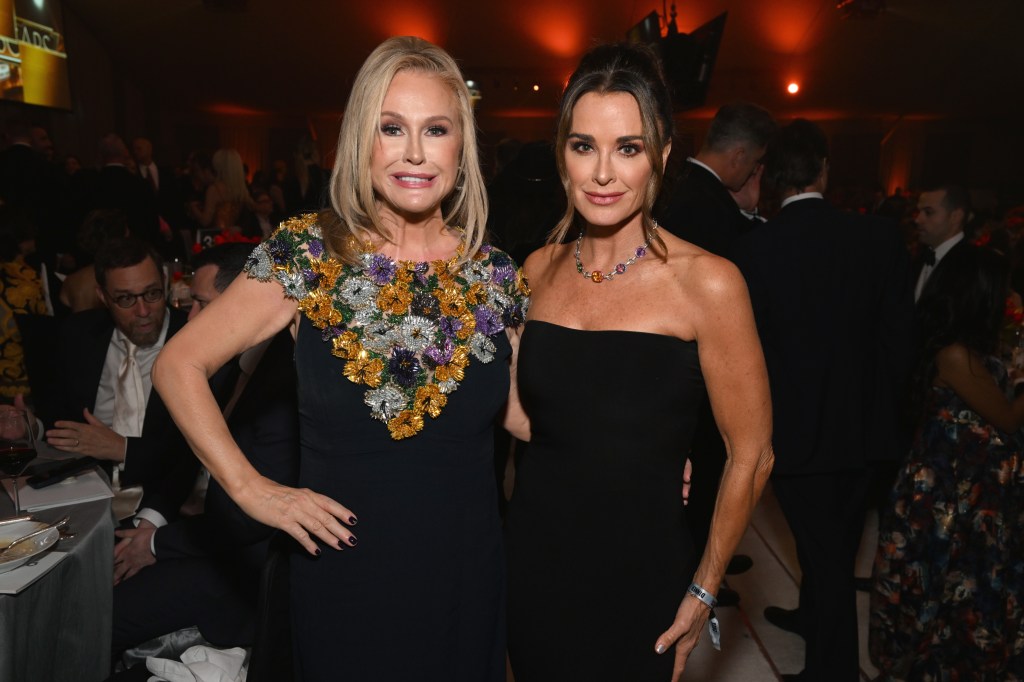 No matter how rich you are, money can't make your siblings want to spend more time with you. When it comes to Kyle Richards, Kim Richards, and Kathy Hilton, these three sisters have a very turbulent relationship. Both Kim and Kyle starred in the first few seasons of Real Housewives of Beverly Hills. There, fans were granted a front-row seat to their dysfunction. 
Kyle and Kim were child stars in the 19070s, and all three women share the same mother, Kathleen Richards. As viewers peered through the looking glass, it often felt like each sister was jealous of each other at one point or another. The first public fight occurred during Season 1. Kyle and Kim became embroiled in a nasty exchange of words while sitting in a limo. While insults were being hurled back and forth, the exchange hit a breaking point when Kyle accused Kim of being an alcoholic, urging her to get help. 
The argument came to a head when Kyle announced she would produce a TV series about her late mother in 2015. Kim and Kathy were unhappy that their mother's image would be dragged through the mud even, if Clueless' Alicia Silverstone was playing her. As a result, Kyle was uninvited from Nicky Hilton's wedding and shunned. Emotions have consistently run high with these sisters. However, as of 2023, all three are on speaking terms, though no one knows for how long or who will rock the boat next. 
The Gorga/Giudice Fued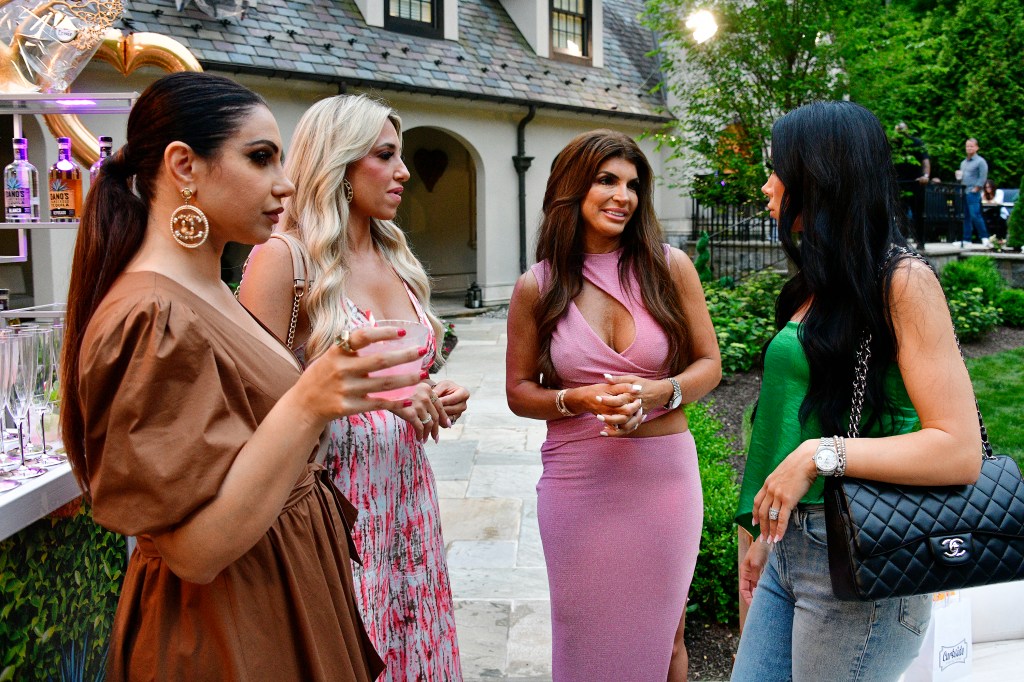 Everyone is tired of watching Teresa Giudice fight with her brother, Joe Gorga, and his wife, Melissa Gorga. But here we go again as we give more air time to their troubled past. For two seasons, Teresa felt she was the queen of the Real Housewives of New Jersey. However, she was almost dethroned when Melissa and Joe were added in Season 3. Almost immediately, Teresa was put off that her brother thought it was okay to encroach on her territory. 
The family's first significant and embarrassing fight occurred while celebrating baby Joey's christening. Teresa was late to the church, but still felt slighted by her brother after antagonizing him at his dinner table. What resulted was grown men crying, fists hitting the table, and Joe telling his sister to take a walk. Sadly, this wouldn't be the last encounter as fights also broke out in Lake George and other public places. 
Most recently, Joe and Melissa have chosen to cut ties with the OG. After Teresa once again tried to ruin her brother's marriage, the couple decided it was best if they didn't attend Teresa's August wedding to Luis Ruelas. Naturally, this upset the OG and has no caused all three family members to no longer speak to one another. All three are currently filming for Season 14, so we will see how long the silent treatment will actually last. All in all, this is one of the worst Real Housewives family feuds.
Heather Gay Feud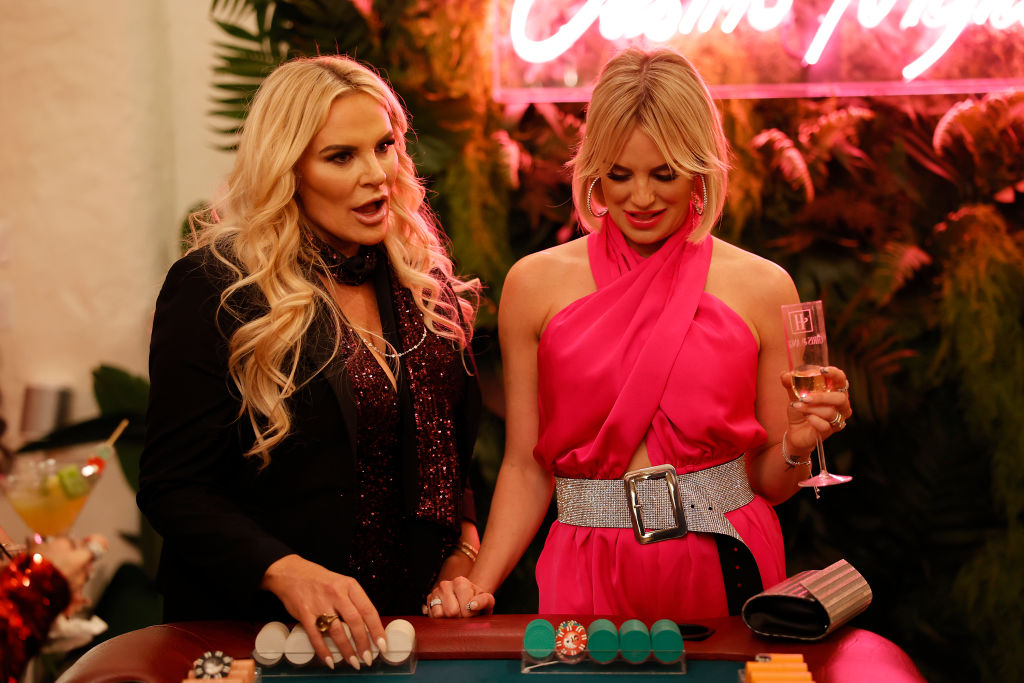 Heather Gay of Real Housewives of Salt Lake City is extremely open about her family issues after leaving the Mormon church. In multiple episodes, she has discussed the tensions she has with her family after her divorce. Heather often shared that she felt like she was "living in fear" since she was drawn to an outside lifestyle and didn't want to hurt her family. Some of her family don't even speak to her due to her turning her back on the church.
Heather also had a falling out with her cousin, Whitney Rose, this past season. The two, known as Bad Weather, were thick as thieves and seemed to be standing on a broken foundation, which all was caught by Bravo cameras. During several heated discussions, Heather even pushed Whitney, which appeared to be the catalyst for their falling out. Whitney also felt Heather didn't have her back after she expected the Bad Mormon author to repeat lies blindly. 
Whitney claims she had to set boundaries for her friendship with Heather. However, the two cousins don't seem to have gotten back on track. The trailer for Season 4 shows a cast dinner with Heather alleging, "It feels like you two must be talking a lot of sh*t about me." Whitney quickly clapped back, "Heather, shut the fu*k up." 
TELL US – DO YOU THINK THESE REAL HOUSEWIVES FAMILY FEUDS WILL HEAL?